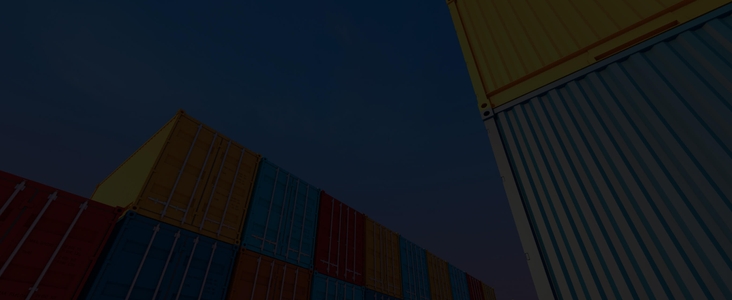 Ocean and Air Freight Calculator for Fast Quotes
Instant Rates, So You Don't Have to Wait.
Effortless Shipping
Real-Time Tracking
24X7 Customer Support
Updated on 23 Dec 2021
3 min read
While freight forwarders are increasingly digitizing their services, many still don't offer the ability to obtain instant quotes. Even fewer can deliver prices for air, LCL ocean, and FCL ocean shipping instantly in one place—but Shipa Freight can.
It's easy to get rates for your chosen trade lane with the Shipa Freight ocean and air freight calculator.
Better still, our instant multi-quotes enable you to compare rates across multiple shipping modes and choose the right way to ship every consignment.
Calculate Freight Rates and Compare Across Shipping Modes – Instantly!
It only takes a few moments to try our shipping cost calculator for yourself and discover the many advantages of our digital freight-forwarding solution. However, if you prefer to hear about the benefits before you try, here are four to consider:
Rates available for thousands of ocean and air freight tradelanes
A simple form for entering your shipping requirements
Easy-to-understand quotes with a breakdown of all pricing elements
One online freight calculator, multiple quotes – no need to enter shipment details countless times
By the Numbers – Why Choose Shipa Freight?
Calculator Tips – How to Get the Best from our Air and Ocean Freight Calculator
If you're not sure whether to ship your goods by sea or as air freight, or whether LCL or FCL is the best option for shipping overseas, start by requesting a multi-quote, which will give you prices for each freight mode to compare.
Calculating your shipping cost is simplicity itself. Here are the four steps to follow:
Enter the details in the fields on the form. Information required includes the volume of your cargo, the container type if you're shipping FCL, and the number of packages or containers you wish to ship.

Choose from a range of optional or extra shipping services.

Choose from the available departure dates.

Enter your billing details.
That's it – you will receive your quote within moments. Don't forget to save it so you can find it again later. Saved quotes are available for you to access on any device.
Shipa Freight – The Company Behind the Calculator
When shipping overseas, it's always sensible to engage a freight forwarder. In the past, that's often been easier said than done, though, especially for smaller businesses.
Shipa Freight is different, because we're a digital freight forwarder, existing only to provide fast, easy access to the global shipping services you need.
But we're different from other digital forwarders because we let you calculate both air and ocean freight quotes—something that few online shipping solutions offer.
We stand out from those few, too, because we let you see quotes for air freight and LCL/FCL ocean freight at the same time, so you can easily compare them and decide which shipping mode best suits your budget and needs.
And we're unique because our parent company is Agility, a global leader in commercial logistics—with its vast international network of offices and extensive assets portfolio. That's why we can provide you with instant shipping prices for a wide variety of trade lanes and connect your business with more than 100 countries around the world.
Because Shipping Should be a Calculated Decision
Our freight calculator is just the first step towards a better way to ship, so why not get a quote for your next consignment? The steps that follow are yours to take—but we're confident you'll be glad you took them with us.