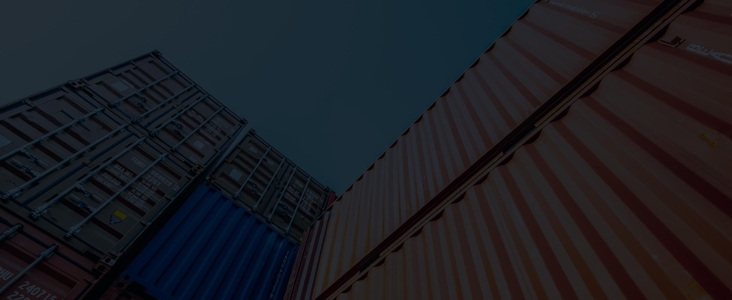 Ocean Freight Calculator Online
Instant Rates, So You Don't Have to Wait.
Effortless Shipping
Real-Time Tracking
24X7 Customer Support
Updated on 31 Jan 2023
5 min read
Ocean freight is an international shipping process where your goods are transported by sea. It can either be a full container load (FCL) or less than container load (LCL). In the former, your goods and yours alone will be shipped in a container, for which you settle the full cost. In the latter, your goods are consolidated with other shipments and transported together.
Both FCL and LCL shipments come with a range of container sizes, namely:
8ft shipping container - 8ft (2.43m) x 7ft (2.20m) x 7ft 6in (2.27m)
10ft shipping container - 9ft 10in (2.99 m) x 8ft (2.44m) x 8ft 6in (2.59m)
20ft shipping container - 20ft (6.06m) x 8ft (2.44m) x 8ft 6in (2.6m)
40ft shipping container - 40ft (12.2m) x 8ft (2.44m) x 8ft 6in (2.6m)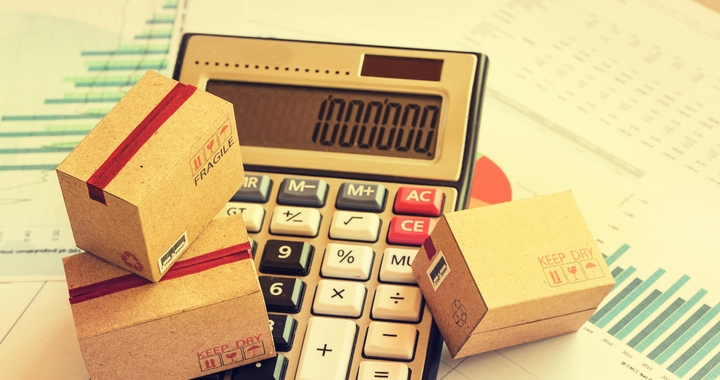 The Advantages of Ocean Freight Compared to Air Freight
Ocean freight and air freight are two long-distance shipping options. While air freight is the most preferred, ocean freight does have its fair share of advantages that may make it more suitable for your shipment.
Weight and Size of Goods
Ocean freight can accommodate a wider range of cargo in relation to weight and size. Containers range from 8 ft to 40 ft, giving you more liberty to ship any object you need. This is in comparison to air freight, where there are severe weight and size limitations when it comes to your goods.
Cost-Effectiveness
Ocean freight is more cost-effective than air freight, not requiring you to pay for expensive airplane space and gas. Especially if you're shipping a large volume of goods or in large quantities, ocean freight is the more economical choice for your business.
Environmentally-Friendly
Ocean freight has a lower carbon footprint than airfreight, which, in other words, means it's friendlier to the environment. If your business aims to reduce its environmental impact, then ocean freight can help you with your greener agenda.
The Disadvantages of Ocean Freight
While ocean freight can be more suitable for your business, depending on its needs, you should also be aware of any potential disadvantages.
Transit Time
Ocean freight is notorious for having a longer transit time than air freight. While in the latter, you can get your goods to their destination in a matter of hours, it will take about a couple of days to several weeks for your ocean freight shipment to fully come to fruition.
Weather Delays
Ocean freight also tends to experience delays due to extreme weather conditions or unforeseen events. This prolongs the transit time even further.
Multiple Stops
Unlike air freight, where your shipment goes from point A to point B, ocean freight can have much more routes to maximize a vessel's trip. For every stop, it may load and unload cargo, which adds up to a couple more days of waiting.
##The Cost of Ocean Freight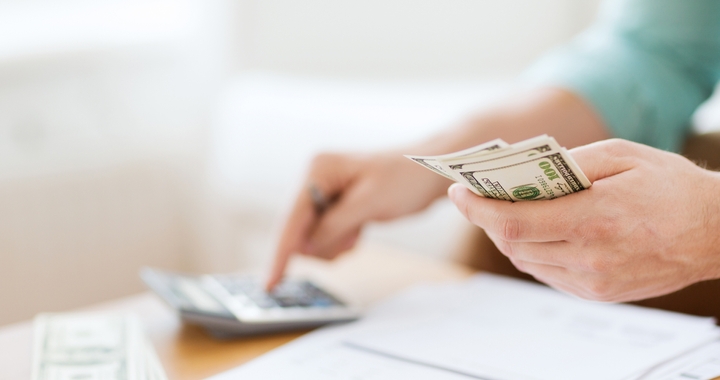 Ocean freight rates depend significantly on a variety of factors, including:
The dimensions and weights of your shipment
The type of goods you're shipping
The distance between your origin and destination
Whether you choose FCL or LCL
Additional movement services, like door-to-door, port-to-port, port-to-door, or door-to-port
This is why we recommend you use our ocean freight shipping cost calculator to understand how much you can expect for your ocean freight shipment.
Why Choose Shipa Freight
If you need to ship goods via ocean freight, you should know the process and fees to ensure a successful shipment. Often, these can get complicated – but not if you partner with a reliable freight forwarder.
Shipa Freight is a trusted freight forwarder with years of experience helping businesses like yours with international shipping needs. We are a digital-first freight forwarder who uses modern technology to make the shipping process easier and more manageable.
You can check online quotes, calculate your freight, book and manage your shipment, track your goods, and more through our digital platform.
Tips to Calculate Your Freight Using the Ocean Freight Calculator
Knowing how much you can expect to shell out for your international ocean freight shipment can make your experience easier and more manageable. That's where our online freight calculator comes in. With a few steps, you can get the total cost of shipping overseas in minutes.
Fill up the following details:
Origin
Destination
Load details for LCL: package type, number of units, weight, and dimensions
Container details For FCL: number of units, container type
Select your preferred shipping rate.
Select additional services that you need.
Select a departure date.
Select whether you need warehouse storage or not.
Fill up the billing details.
##About Shipa Freight
Shipa Freight is a digital freight forwarder that uses the perks of modern technology and blends them with traditional freight forwarding services. We have a digital platform that allows you to manage your entire shipment from any device with an Internet connection. With our platform, you can:
Compute shipping costs
Get instant quotes
Book a shipment
Manage your shipment
Pay for your shipment
Track your shipment
Reach out to customer support 24/7
And more
With this, you can ship with ease and confidence – no more waiting, no more complications. Just an easy platform that can take you through your shipment from start to finish.
Shipa Freight is part of Agility Logistics, a global leader in supply chain services and innovation, aiming to deliver the best freight forwarding solutions to your business. With our partnerships, we can provide you with the most seamless international experience you ever thought possible. Experience the Shipa Freight difference today.