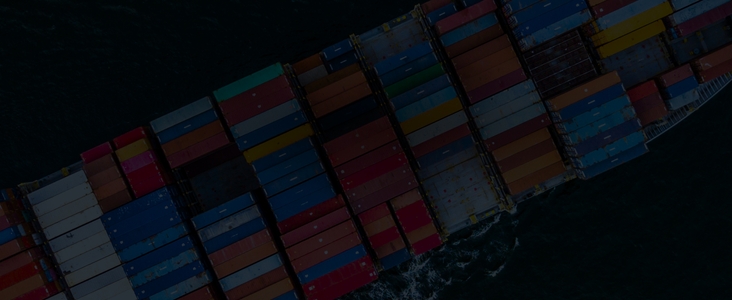 A Complete Guide to FCL Shipping
Start using Shipa Freight today, and discover how simple FCL ocean shipping can be
Effortless Shipping
Real-Time Tracking
24X7 Customer Support
Updated on 04 Jul 2021
7 min read
It's easy to get a quotes for your FCL shipment with Shipa Freight, and you can get quote, book, and pay online, as well as track your goods in real time.
All your FCL Shipping Logistics Services at Your Fingertips
A full container load, or FCL shipment, is the most cost-effective way to ship a large volume of freight by sea, but arranging FCL shipping can be time-consuming and frustrating if you are not familiar with the processes involved.
At Shipa Freight, our online platform solves many of the pain points associated with FCL logistics, and is ideal for small to medium-sized businesses that ship occasionally, or regularly. We built the following powerful features into our solution, for your benefit and convenience:
A comprehensive quote engine, so you can request your FCL freight quote online
FCL shipping services to and from 100+ countries worldwide
Online FCL shipment booking, payment, and tracking
A range of FCL shipping options, including port-to-port and door-to-door services
Easy-to-understand quotes, with breakdowns of all fees for totally transparent pricing
A customer support team, ready to assist you, 24/7/365
A compliance engine to help you complete FCL cargo documentation correctly and accurately
To receive the full benefits of FCL container shipping with Shipa Freight, sign up on our platform, or, if you're ready to ship, use the form above to get your FCL freight quote
6 Reasons to Choose Shipa Freight for Your FCL Shipment
Fast Quotes, Transparent Pricing
When you request an FCL freight quote on our platform, not only do you get rapid results, but you also get to see precisely how your quote is built up. Some FCL logistics companies can take a few days, or even longer, to provide a quote, and may not break down all the fees in a way that gives you full cost-transparency.
At Shipa Freight, we itemize your quotes to give you full visibility of the fees charged by the ocean carrier, domestic carriers (if your quote is for door-to-door shipping), customs brokers, insurance companies, and other agencies involved in shipping your freight.
Book Your Shipment With Ease
Your Shipa Freight FCL quote will be valid for two weeks from the day we issue it. That gives you plenty of time to compare it against quotes from other FCL freight forwarding providers. When you want to turn your quote into a booking, there's no need to make phone calls or send documents by fax or email. It just takes a moment to book your shipment using our online tool.
Multiple Payment Channels
You can pay for your shipment directly on our platform with a credit or debit card, send a wire transfer, make payment at your local bank branch, or apply for business credit. All you need to do is choose your preferred method, make your payment, and leave the rest to us.
Stay in Touch With Your Freight
Our tracking technology keeps you continuously abreast of your shipment's progress. Know where your FCL container is at any given time, and receive status updates during export and import processing. We provide the transparency you need to plan more proactively and keep your customers informed.
No Compliance Headaches
Compliance with import, export, and shipping rules is perhaps one of the most complex aspects of FCL logistics. Shipa Freight takes the pain, and the worry, out of meeting all the requirements. Our compliance engine prompts you for the information we need, and we complete most of your documentation for you.
Human Help on Hand
While our technology provides you with a simple-to-use, online tool to simplify FCL container shipping, there will always be times when you want to ask a question, seek clarification, or seek help from a logistics expert. That's why we have a customer support team available round the clock, ready to help you via instant online chat, telephone, or email.
What is FCL Shipping?
If you move your exports or imports as full container loads, it means you will have a shipping container (or multiple containers) assigned exclusively to your consignment, and your freight will not be mixed with that of other shippers. It does not mean you must fill the container, although the more internal space you utilize, the more cost-effective FCL shipping becomes.
The process for FCL transport is more straightforward than less-than-container-load (LCL) shipment. That's mainly because your freight forwarder will not need to consolidate your goods with other customers' consignments before shipping. Similarly, they do not have to arrange de-consolidation after arrival at the port of discharge.
The FCL Shipment Process in Brief
As an example, suppose you choose door-to-door FCL shipping. You will receive a shipping container, delivered to the point where you store your goods. Your goods will be loaded into the container, which will then be sealed.
It's important to note that you (or your supplier, if you are the importer) can choose from a couple of options for receiving and loading a shipping container.
Option 1 – Drop and Pick: With this option, a carrier will arrange to drop a shipping container at your point of origin and leave it for a few days. During that time, the container can be loaded, after which the carrier will collect it. This option allows a more leisurely approach to loading, but costs more than option 2.
Option 2 – Live Loading: This option is less costly, because the shipping container will remain attached to its conveyance—typically a truck—which will wait while the container is filled and sealed, before hauling it away to the port of loading.
However, although live loading saves the expense of renting an empty container for a few days, any delays in loading can generate rapidly mounting costs. The loading window is typically no longer than one or two hours, and once it expires, a surcharge will apply for every hour that the container is detained for loading.
Once your container is filled and sealed, the carrier will haul it to the port of loading, where it will be lifted onto the vessel assigned to carry your shipment. On arrival at the port of discharge, your container will be offloaded from the ship. After it clears customs, a domestic carrier will transport it directly to its final place of destination, where it can be unsealed, and the goods unloaded.
When to Choose FCL Freight for Your Shipment
When You're Shipping Higher Volumes of Freight
While understanding the meaning of FCL is a positive step for the first-time shipper, it's also vital to know when—and when not—to choose it as a way to move international freight.
FCL shipping makes sense when you require international transportation for a high volume of freight. Assuming you will package your goods onto standard-sized pallets, a quantity of 12 or more pallets will be worth shipping FCL in a 40ft container, as will six or more pallets in a 20ft container.
In most cases, it doesn't pay to ship fewer than six standard pallets as a full container load, the flat-rate per container charged for FCL meaning pricing for small consignments is typically higher, although more understandable, than LCL shipping fees.
When You Want to Minimize Freight Handling
You might also choose an FCL shipping service, even for a relatively small shipment, if you're concerned about the risk of damage or contamination of your freight. The risk tends to be higher with LCL shipping because various types of products can be present in your container, and your consignment will be handled more, due to the consolidation and de-consolidation processes.
If you wish to ensure your container remains sealed from the point of origin to the point of destination, FCL will be your best option, even if you are shipping a low volume of goods. The only better solution, if your shipment is small enough and you have the budget, will be to transport it as air freight.