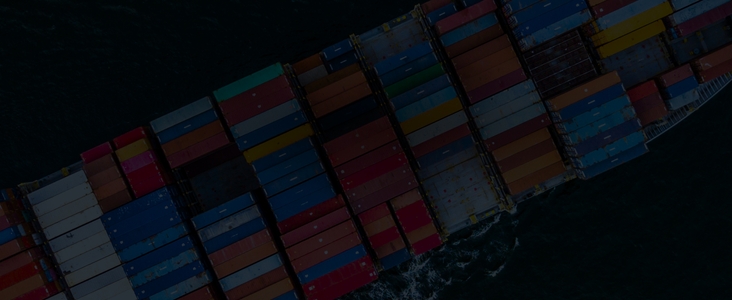 Shipping Freight by Air or Ocean From China to Singapore
Shipa Freight brings simplicity to exports and imports in Asia.
Effortless Shipping
Real-Time Tracking
24X7 Customer Support
Updated on 16 Feb 2022
12 min read
[China exported over $49 billion of goods to Singapore in 2019. Has your business contributed to that figure, or are you looking to arrange your first ever export from China to Singapore?
Either way, this page will provide you with information and guidance to make international logistics easier for your enterprise.
You'll find important information about ocean and air shipping from China to Singapore, and the ports and airports of origin and destination through which your freight will ship. Details about shipping documents and customs clearance can be found here too.
Know Your Options for Shipping Freight From China to Singapore
Although it's possible to move goods from China to Singapore by road, many businesses choose to ship their goods by air or sea. Both modes of transportation have their pros and cons, and on this page we'll look at both, so you can find out which best meets the needs of your supply chain.
Ocean Freight From China to Singapore
Less than Container Load (LCL): Shipping a small volume of goods from China to Singapore? LCL is the ideal option and will see your goods share a container with products being shipped by other enterprises. Goods are likely to be moved or handled more frequently than with FCL shipping.
Full Container Load (FCL): This mode of shipping entails paying a flat rate for rental and transportation of a shipping container from China to Singapore. It's usually the most cost-effective shipping option for large consignments occupying at least six pallets in a 20ft container or 12 standard pallets in a 40ft container.
Air Freight from China to Singapore
For the quickest way to ship freight from China to Singapore, choose air freight. It's speedy, but is also the most expensive mode of shipping.
How Much Does it Cost to Ship Cargo From China to Singapore?
Several factors must be considered when an ocean or air freight shipping quote is calculated. These include:
How they are to be transported—by air or sea?
What are the volume and dimensions of the freight, and its weight?
What service is required—door-to-door, port-to-port, port-to-door or door-to-port?
If you can't decide between ocean and air freight, you can always get quotes for both and compare them. As a general rule, if your consignment weighs under 100kg, there's unlikely to be much difference between the cost of air cargo and ocean freight. Heavier consignments with a weight of 100 kilograms or more will cost significantly less to ship as ocean freight than as air cargo.
Freight forwarders don't typically handle loads weighing less than 35 kilograms. You should contact an international courier for a quote if your goods fall into this weight bracket.
How Long Does it Take to Ship Cargo From China to Singapore?
Ocean vessels travel at an average speed of 35km/h, while aircraft can reach 900km/h. It's no surprise that air freight is by far the fastest way to transport goods from China to Singapore.
How Long Does It Take to Ship Cargo by Sea From China to Singapore?
Your shipment from China to Singapore will follow one of many routes south along China's east coast and west to Singapore. Naturally, you'll be wanting to load your pallets at the port nearest your supplier's warehouse. Below is a guide to the estimated transit times by sea from your chosen port in China to Singapore. Any road or rail freight transit times will need to be added to those stated.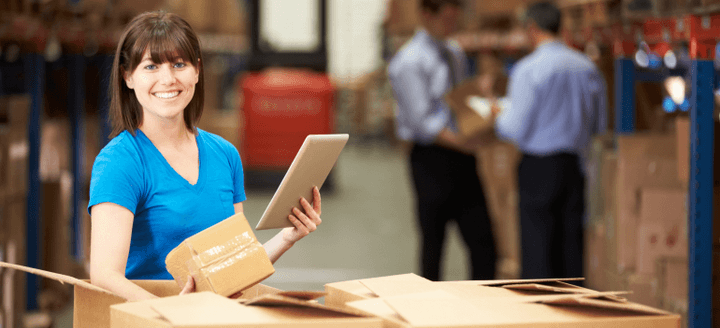 From Guangzhou—12 days LCL
From Chongqing—21 days FCL
From Fuzhou—15 days LCL
From Huangpu—10 days FCL
From Nansha—9 days FCL
From Shanghai—14 days FCL, 11 days LCL
From Shekou— 6 days FCL
From Shenzhen—31 days FCL, 10 days LCL
From Tianjin—31 days FCL
From Xiamen—8 days FCL, 13 days LCL
How Long Does It Take to Ship Cargo by Air From China to Singapore?
Here are some examples of transit times from various airports in China to Singapore International Airport:
From Guangzhou or Nanjing—7 days
From Shanghai-Pudong or Shenzhen—5 days
From Wuhan—14 days
From Xiamen—6 days
Customs Clearance in China and Singapore
Customs clearance is one of the most confusing aspects of international trade and shipping. Its complexity often leads businesses to partner with a freight forwarder who will manage the process on their behalf. Forwarders can ensure shipments meet the rules and regulations that affect importing from China to Singapore. They'll also reduce the chances of avoidable delays affecting your shipment.
However, forwarders still need shippers to play a role in customs clearance by providing the following documents, all of which are likely to be essential if goods for import from China to Singapore are to satisfy the demands of customs officials:
A Commercial Invoice
A Packing List
A Certificate of Origin
A Letter of Credit or other payment terms (depends on the contract between the parties involved)
An Airway Bill for air freight or a Bill of Lading for ocean shipping (this will be provided by the carrier or freight forwarder)
This document list page contains examples of the paperwork listed above, so you can see what's required. You might also need to supply other documents, perhaps a certificate, license, or permit. Much depends on the nature of the goods you're shipping.
Should You Choose Ocean Freight or Air Freight?
Ocean Freight
Choose ocean shipping and your goods will be transported from port to port in a shipping container from China to Singapore aboard a cargo vessel. Most sea freight will ship in standard 20ft or 40ft long containers. Under certain circumstances, your freight might require a different type of shipping container. Your freight forwarder will help you to determine if this is the case.
Whatever kind of container is used, the shipper must decide between FCL and LCL freight service. Let's take a closer look at the differences between LCL and FCL shipping.
Considerations for LCL Freight Shipping
LCL shipping is a good option for your business if your cargo:
Will occupy no more than six standard pallets
Is not urgently required in Singapore
Is suitable for shipping in a shared container
LCL is unlikely to meet the needs of your supply chain if your freight is:
Required in Singapore by a certain date
Fragile and easily damaged if moved too frequently
Not suited to sharing a container with goods belonging to other shippers
Considerations for FCL Freight Shipping
Importing from China to Singapore using an FCL shipping service could be the ideal solution if your freight:
Must arrive in Singapore by a specified date
Can't share a shipping container for size, volume, safety, or other reasons
Is large enough to fill at least half the capacity of a standard 20ft shipping container
Air Freight
The quickest way to get your freight from China to Singapore is by air, but there are more good reasons to choose air shipping other than speed:
***Nature of consignments:***Freshly-picked perishable goods won't look so appetizing after a few days or even weeks at sea. Send them by plane, and the shorter transit time will ensure little or no deterioration by the time they reach Singapore. ***Avoidance of delays:***There are plenty of ways ocean freight can get delayed en route from China, especially if you choose LCL shipping. That's why, despite the higher transportation cost, many Singapore importers choose to receive at least some of their shipments as air freight. Size of shipment: There's little point packing one or two pallets into a huge container and waiting for it to cross the ocean. It may be better value for your business and your supplier to send them as air freight to Singapore Airport. Reduction of risk: The sooner your goods get into your customers' hands, the less risk there is of something happening during the journey that could cost you.
Ocean Cargo Port Guide
Cargo Ports of Origin in China
Zhongshan
Port Facts:
A prime location for handling goods bound for Singapore
A small port situated in an estuary in Guangdong province
Located near to the Pearl River Delta and South China Sea
Owned By: Zhongshan Port Authority. Annual Container Volume: >1 million TEUs. UN/LOCODE: CNGZSN.
Jiujiang
Port Facts:
A small port in Guangdong province
A river-based facility located on the south bank of the Yangtze River
The import and export of goods is a primary industry in an area renowned for its prowess in petrochemical and agrochemical manufacturing
Owned By: Jiujiang Port Authority. Annual Container Volume: >100,000 TEUs. UN/LOCODE: CNJIU.
Jiangmen
Port Facts:
A medium-sized river port
Guangdong province's second-largest river port
Serves manufacturers and suppliers producing goods as diverse as paper and motorbikes, food and household appliances
Owned By: Hutchison Ports.* Annual Container Volume:>400,000 TEUs. UN/LOCODE: CNJMN.
Shantou
Port Facts:
The only major port in Guangdong's eastern region
An important gateway to this manufacturing-focused area of China
A natural river port which opens into the South China Sea
Owned By: Shantou Port Affairs Bureau. Annual Container Volume: >1.25 million TEUs. UN/LOCODE: CNSWA.
Xiamen
Port Facts:
A huge, globally important port
All of the world's top-20 shipping companies have routes to/from Xiamen
Infrastructure includes nine container terminals
Has the capacity to handle sixth-generation container vessels
Owned By: Xiamen Port Authority. Annual Container Volume: >10 million TEUs. UN/LOCODE: CNXMN.
Other Ports in China
In addition to the gateways listed above, shipping containers bound for Singapore can embark from any of the following Chinese ports:
Zhuhai
Tianjin
Ningbo-Zhoushan
Shanghai
Dalian
Fuzhou
Chongqing
Foshan
Wuhu
Wuhan
Qinzhou
Qingdao
Nanjing
Shenzhen
Nansha
Guangzhou
Lianyungang
Cargo Port of Arrival in Singapore
Singapore
Port Facts:
20% of the world's shipping containers are shipped from or to Singapore
Attracts 130,000 vessels every year
Boasts 52 container berths and nearly 200 quay cranes ensuring LCL or FCL freight can be quickly and efficiently loaded or unloaded
***Owned By:***The Maritime and Port Authority of Singapore. Annual Container Volume: >36 million TEUs. UN/LOCODE: SGSIN.
Flying Your Freight: Airport Guide
Airports of Origin in China
Chengdu
Airport Facts:
Located in Western China
The fifth-busiest airport in the country
In 2018, over 660,000 tonnes of cargo were processed here
Your goods could end up aboard one of the passenger flights south to Singapore on a service run by Air China, Silk Air or Sichuan Air
Chengdu to Singapore Cargo-Only Operators: None. IATA CODE: CTU.
Shanghai-Pudong
Airport Facts:
The world's third-busiest freight hub
3.7 million tonnes of freight were processed here in 2018
Multiple carriers will fly your goods to Singapore from this airport
Shanghai-Pudong to Singapore Cargo-Only Operators: ASL Airlines Belgium, China Cargo Airlines, Suparna Airlines. IATA CODE: PVG.
Beijing-Capital
Airport Facts:
The gateway for the Chinese capital
Road and rail links to and from this international airport are plentiful
Wherever in China your goods are manufactured, it may make sense for your supplier to get them to Beijing and fly them out of the country from there
Beijing-Capital to Singapore Cargo-Only Operators: None. IATA CODE: PEK.
Zhengzhou
Airport Facts:
Located 37 kilometers southeast of Zhengzhou
Serves the capital of Henan Province
Zhengzhou Xinzheng International Airport opened for business in 1997
The highest-volume cargo airport in Central China
Zhengzhou to Singapore Cargo-Only Operators: None. IATA CODE: TSN.
Wuhan
Airport Facts:
Full name is Wuhan Tianhe International Airport
Ideal if your manufacturing hub is based in Central China
Freight teams here handle more than 220,000 tonnes of air freight every year
Wuhan to Singapore Cargo-Only Operators: None. IATA CODE: WUH.
Other Airports in China
The handful of airports featured above are by no means the only ones from where you can fly your consignment to Singapore. For example, you may be able to use Guangzhou, Qingdao, Shanghai Hongqiao, Xiamen, or Shenzhen.
Airport of Arrival in Singapore
Singapore
Airport Facts:
Full name is Singapore Changi Airport
Skytrax rates Singapore's airport as the world's best
Located in eastern Singapore
The world's 19th busiest airport
Connected Airports in China: Beijing-Capital, Shanghai-Pudong, Chengdu, Guangzhou, Chongqing, Nanjing, Qingdao, Tianjin, Ningbo, Wuhan, Zhengzhou, Shenzhen, Xiamen, Dalian. China to Singapore Cargo-Only Operators: ASL Airlines Belgium, China Cargo Airlines, FedEx Express, SF Airlines, Singapore Airlines Cargo, UPS Airlines. IATA CODE: SIN.
Ocean and Air Shipping From China to Singapore: Why Shipa Freight?
Until now, accessing global freight carriers has been a hassle, especially for companies with limited time and resources to devote to import and export processes. Shipa Freight is designed to speed-up quotations, as well as the booking and tracking of exports from China to Singapore. So now, even if you're time-pressed and resource-light, your business can benefit from the kind of shipping service the big players have enjoyed for years.
Many traditional freight forwarding companies only pay lip service to digital technology, offering limited online capabilities. Shipa Freight, on the other hand, is a platform created in the 21st Century specifically to make shipping easier and quicker for 21st Century businesses. The platform is the future of freight-forwarding, combining digital ease with human expertise.
Registering is easy. So too is getting a quote and making a booking—and our customer service team is on-hand 24/7 to provide support via email, online chat or telephone.
Know Your Shipping Terminology
Baffling jargon and complicated terminology are often used by shipping experts. That's fine when communicating with fellow experts, but it can leave shipping novices confused. So to help those new to shipping build an understanding of these terms, we've explained a couple below: