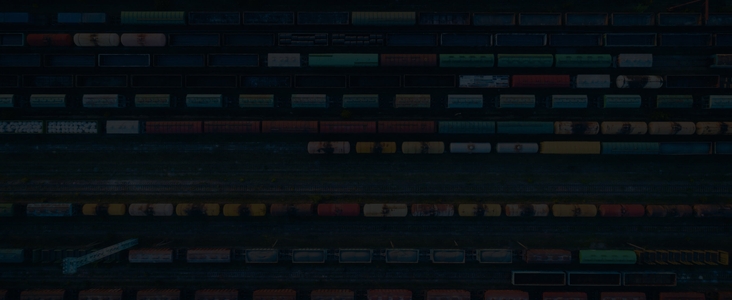 What is freight forwarding?
Everything you need to know about forwarding and how it can benefit your business.
Effortless Shipping
Real-Time Tracking
24X7 Customer Support
Updated on 25 Oct 2021
7 min read
There are many components to juggle when running a business. Fortunately, a freight forwarding company can provide critical support.
What is freight forwarding? Freight forwarding is a service that coordinates and organizes the transportation of goods and other cargo. As experts in logistics, freight forwarders provide cost-effective and efficient solutions to address shipping needs. Read on to learn more about freight forwarding services and how a forwarder can support your business.
How freight forwarding works
Although freight forwarders don't handle shipping themselves, they have the connections and know-how to facilitate the transportation of goods efficiently and effectively. Many specific freight forwarding options and services are available.
Different types of freight forwarding services
Answering the question "What is freight forwarding?" can be challenging because it encompasses many different services. Essentially, freight forwarders act as intermediaries between the business and the other parties involved in the transportation of goods: various shippers and carriers and customs or other regulatory officials.
Freight forwarders provide different services depending on a business's needs, including organizing customs clearance, handling international import and export documentation, packing cargo, storing cargo, and managing inventory.
Some freight forwarding companies may offer cargo tracking, cargo insurance, or the ability to handle dangerous goods. Freight forwarders have experience with various modes of shipping, including ocean freight, air freight, and motor carrier freight.
Because of the pandemic, motor carrier freight is experiencing a boom, although its future is uncertain. Forwarders are experts on current trends and use this knowledge to optimize transport.
The main duties and responsibilities of a freight forwarder
The primary duty of a freight forwarder is to ensure that goods arrive promptly and safely. This involves researching freight rates, negotiating deals with carriers, and communicating with officials to meet import/export regulations across various jurisdictions.
The freight forwarding future is changing with the integration of new technologies. Logistics providers are continually adjusting to applying these technological advancements, which allow them to better serve businesses.
The importance of freight forwarding
An experienced freight forwarder has contacts throughout the shipping industry. This network allows them to secure the most efficient and cost-effective means of transporting goods.
In addition, forwarders specialize in handling international shipments, ensuring that a business follows customs regulations and provides all the necessary documentation. Freight forwarders apply their expertise in supply chain practices to support and grow businesses.
Benefits of working with a freight forwarder
Two people shaking hands to represent working with Shipa Freight as a freight forwarder
Working with a freight forwarding service comes with numerous benefits: cost savings, increased simplicity, and a more efficient, organized supply chain.
Reducing costs with a freight forwarder
Freight forwarders work to cultivate connections throughout the shipping industry. This network allows them to negotiate better deals, reducing the cost of goods transportation.
Additionally, they are experts in the evolving regulations and customs processes of different countries. For example, a forwarder can help a business adapt and take advantage of emerging digital customs processes or ensure that certificates of origin are correctly claiming potential tariff reductions. Relying on a forwarder's expertise will increase the efficiency of the supply chain and reduce the likelihood of costly mistakes.
Working with a freight forwarder benefits both customers and employees
Customers love when goods are in supply and easily available. Freight forwarding experts know supply chains inside and out and use this knowledge to ensure the efficient delivery of goods.
Forwarders are also experienced in resolving unforeseen challenges or delays. For example, if a natural disaster interrupts business as usual, they are well prepared to identify alternatives and implement smooth solutions.
Given the many moving parts of transporting goods, employees will appreciate having a specialist handle these logistics. Rather than struggling to find the most cost-efficient carrier or to understand complicated customs forms, employees can leave this to the forwarding experts.
How much do freight forwarders cost?
The cost of a freight forwarding company varies, depending on which services a business requires. Generally, forwarders charge a flat handling fee. Additional charges depend on the cargo type, the weight and volume of the cargo, packing services, carrier type, documentation fees, and insurance.
Freight forwarders will clearly note all costs in an initial quote and provide an itemized invoice. Some forwarders offer online freight services, which include the ease of online freight quotes. This process, online or not, allows businesses to optimize various forwarding services to specifically address their needs.
Key stages of freight forwarding
At the most fundamental level, answering "What is freight forwarding?" comes down to a standard process. This process is the foundation that allows forwarders to transport goods efficiently and with care. Each step is important; if the forwarder misses just one, it can cause problems later in the process.
The stages of the freight forwarding process
The freight forwarding process consists of six stages.
Export haulage: The forwarder transfers the goods to their warehouse.

Export customs clearance: The forwarder (or a customs broker, if the forwarder does not provide this service) provides customs paperwork to the authorities and facilitates export clearance.

Origin handling/items checkpoint: The forwarder inspects the cargo and confirms that it is not damaged and matches the paperwork.

Import customs clearance: The freight forwarder (or a customs broker) provides customs paperwork to the authorities and facilitates import clearance.

Destination handling: Carriers transport the cargo to the import warehouse. The forwarder manages any necessary documentation.

Import haulage: Similar to export haulage, the forwarder transfers the goods from the import warehouse to the final destination.
Potential problems in freight forwarding
A freight forwarding company faces the challenge of providing consistent supply lines in inconsistent circumstances. Regulations change with politics, and it is crucial that forwarders stay up to date to provide accurate documentation. Failure to do so will likely result in fines and costly delays.
It is also important to have a clear agreement with a forwarder regarding liability, in case carriers accidentally damage cargo. Another potential problem is container capacity: forwarders must fill containers to maximum capacity to keep costs low.
Although some challenges, such as ocean volatility or economic slumps, are unavoidable, an effective freight forwarder possesses the expertise and connections to react quickly and keep supply chains operating smoothly.
How to know if your shipment needs freight forwarding
A person looking at containers wondering if getting a freight forwarder is a good idea.
Key signs that your shipment needs freight forwarding
Freight forwarding can be helpful for many businesses. Consider working with a freight forwarder especially if your shipment is international or involves cross trade, you're shipping a significant volume of goods, or your team is unfamiliar with the logistics and regulations of transporting goods.
Which industries use freight forwarding consistently?
A variety of industries work with forwarding companies. The medical and pharmaceutical industries frequently rely on freight forwarders to ensure that crucial medications, devices, and samples arrive on time.
Seasonal industries (such as holiday goods) also work with forwarders to meet high demands on a strict timeline. Additionally, the manufacturing industry and the e-commerce industry work with forwarders to make sure customers receive goods quickly.
Determining if freight forwarding is the right decision for your business
So what is freight forwarding? For most businesses, freight forwarding is a smart logistics solution. Consider the time and energy your business will spend on managing shipping logistics in-house. Then compare that with a quote from an experienced freight forwarder.
In most cases, working with a forwarding company will save you money, reduce hassles, and streamline the supply chain. Get an instant quote from Shipa Freight today to learn more about how specific freight solutions can benefit your business.
Why Ship With Shipa Freight?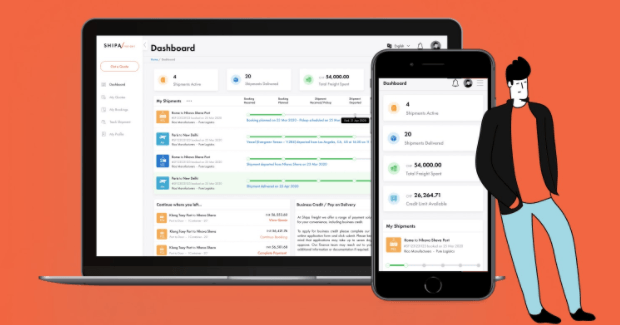 Shipa Freight can assist you in making your shipment easy and hassle-free. We have access to the best freight forwarding platforms that can greatly benefit your shipping experience.
Shipa Freight has expert staff and the latest logistics technology to help you with your shipment needs. With our expertise, we can guarantee seamless and hassle-free shipping for you. We also provide you with assistance for customs clearance so that you can get your cargo faster and without complications.
If you need to ship cargo, choose Shipa Freight for easy and stress-free shipping.