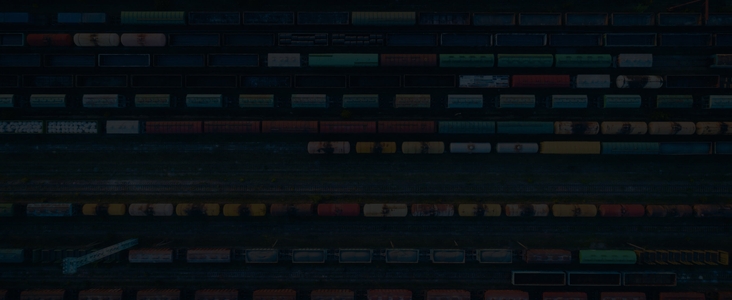 Container Shipping to Saudi Arabia
Get information and quotes for FCL and LCL shipping
Effortless Shipping
Real-Time Tracking
24X7 Customer Support
Updated on 29 Aug 2022
9 min read
Saudi Arabia is a very active player in importation and exportation, ranked as the 32nd largest import market globally. Big countries import to China on a yearly basis, including China, Germany, India, the United Arab Emirates, and the United States. In 2018, these countries contributed greatly to Saudi Arabia's import contribution, which amounted to about $137 billion.
If you're thinking about expanding your reach to Saudi Arabia and shipping containers to the large Middle East country, read on. In this article, we talk about everything you need to know when shipping to Saudi Arabia, including your shipping options, costs, container capacity, transit times, Incoterms, customs clearance, and more.
What are your options for container shipping to Saudi Arabia?
To ship your container of goods to Saudi Arabia, ocean freight is the way to go. You can select either the less than container load (LCL) or full container load (FCL) shipping service.
Less than Container Load (LCL) to Saudi Arabia
Less than container load shipping is best for small and light shipments that are too heavy or bulky for air freight. In this shipping option, your goods will undergo consolidation with consignments from other sellers. This consolidated cargo will be shipped together to the destination country. Because you are sharing the space in a container with other consignments, LCL is a more economical option.
Full Container Load (FCL) to Saudi Arabia
In a full container load (FCL) mode of shipment, you will essentially be hiring a container to ship your goods to Saudi Arabia. That means you will shoulder the cost for the container on top of the transportation fee. While FCL can cost a little more than LCL, it has the benefit of being able to deliver your goods faster. FCL is best for shipments that require isolation or exclusive shipping because your goods do not undergo consolidation. This is also the best choice for large and bulky cargo.
How much does it cost to ship a container to Saudi Arabia?
There is no straightforward answer to how much you will pay to ship a container to Saudi Arabia. This is because there are a lot of factors that can affect the cost of your shipment. The following can affect your total shipment cost:
The nature of the goods you're shipping
Your chosen ocean freight mode of transport, whether LCL or FCL
The weight of your cargo
The dimensions and size of your cargo
The distance between your origin and Saudi Arabia
The type of movement selected, i.e. door-to-door, port-to-port, port-to-door, or door-to-port.
What type of cargo can be sent in a container to Saudi Arabia?
Ocean freight allows you more liberty when it comes to the type of cargo that you can send in a container. Anything from toys to electronics and clothes to factory parts can be accommodated. But it's worth noting that you should select the right containers for the nature of goods you are shipping.
For example, if you are shipping perishable goods, you need to select containers with ventilation or refrigeration features. Dry bulk can be shipped in the standard dry shipping containers available in your port of origin.
How long does it take to ship a container to Saudi Arabia?
A lot of things can affect the transit time of your cargo. But the most significant is the distance between the port of origin and the destination port, as well as if the shipping route is direct or has multiple stops. Your shipment can take anywhere from 3 to 53 days to complete.
Below are some estimated times for cargo being shipped from various parts of the world to Saudi Arabia.
Country of Origin|LCL Transit Time|FCL Transit Time| ------- | ---------------- | ------------ : Belgium|18 days|19 days Canada|15 days China|31 to 42 days|20 to 36 days Egypt||16 days Germany|26 to 40 days|20 to 29 days India|18 to 33 days|21 to 31 days Indonesia|26 days|19 to 31 days Italy||9 to 31 days Japan|34 days Jordan||3 days Kenya||21 days Malaysia|26 days|26 days Netherlands||20 to 27 days Norway|53 days Philippines|41 days|27 days Singapore||21 days Spain||14 to 30 days Sweden||22 to 25 days Turkey|37 days UAE||6 to 13 days UK||20 to 33 days USA|35 to 42 days|32 to 45 days Vietnam||25 days
What container capacity do I need for my cargo to Saudi Arabia?
Containers for dry cargo come in various sizes. The smallest one is 20 foot long and has a volume capacity of 33.2 CBM and a maximum weight limit of 20 tonnes. The largest container is 40 foot long and can accommodate cargo up to 88.4 CBM and 30 tonnes. If you are shipping in small quantities or small cargo and your goods do not have a volume of more than 15 CBM, you can select LCL as your mode of shipment.
You can always choose FCL shipping, regardless of the volume and dimensions of your cargo since you are hiring the entire container. But you can best optimize the cost of FCL when shipping goods with a volume of more than 15 CBM.
Which mode of ocean shipping should I choose, FCL, LCL, or Break Bulk?
The weight and volume of your goods, the type of goods you are shipping, and your unique priorities will help you determine which type of ocean shipping you should choose. Below are some pointers to consider.
Less Than Container Load (LCL) Shipping to Saudi Arabia
LCL is the right option for you if:
You are looking for a more economical way to ship your container to Saudi Arabia
Your goods are not needed in Saudi Arabia at a specified time
You are shipping in small volumes and quantities but they are too large for air freight
You are okay with your goods being consolidated with other consignments.
Full Container Load (FCL) Shipping to Saudi Arabia
Full container load (FCL) may be a better option for:
Goods that are fragile and delicate
Goods that cannot sustain frequent handling
Goods that need to be shipped in isolation
Goods that are not needed in Saudi Arabia at a specified date
Goods that are large or heavy
Cargo that occupies more than half the capacity of a 20-foot standard container
Break Bulk
If your goods cannot fit in a standard container, you may be offered breakbulk shipping as an option. In this type of ocean freight shipping, your consignments will be shipped separately in different containers.
Customs Clearance in Saudi Arabia
Before your goods can be delivered or picked up in Saudi Arabia, they will need to pass customs clearance. This process can be complicated, but you should be able to complete it seamlessly with the right documents and paperwork.
You will need to prepare the following for the Saudi Arabian customs authorities:
Commercial invoice
Letter of credit/ other payment terms depending on the contract between the parties
Packing list
Certificates of origin
Importer and exporter code obtained from the Indian Directorate General of Foreign Trade
Bill of lading or airway bill, which will be provided by Shipa Freight
Other documents, depending on the nature of goods being shipped.
To learn more about customs clearance requirements and see examples of the paperwork required, see our full documents list.
Which Incoterms would be the right choice for my shipment?
Knowing the right Incoterms to use can help clarify your responsibilities as an exporter and importer. Here are the best Incoterms to use for your shipment to Saudi Arabia.
Best Incoterms for Exporters
CPT (Carriage Paid To): As the seller, the CPT Incoterm obligates you to bring the goods to the agreed destination and carry out the contract of carriage.
CIP (Carriage and Insurance Paid To): CIP has the same responsibilities and risks as those outlined in CPT, except with the additional requirement of obtaining insurance.
DAP (Delivered At Place): Under DAP Incoterm, you are responsible for delivering the goods to the buyer's chosen location. The seller handles most of the shipping process.
DDP (Delivery Duty Paid): Best for sellers looking to offer great customer service, the DDP Incoterm puts more responsibilities on the seller than the buyer.
FCA (Free Carrier): The seller brings the goods to the carrier and shoulders customs costs.
Best Incoterms for Importers
FCA (Free Carrier): The seller brings the goods to the carrier and shoulders customs costs.
EXW (Ex Works): Best for experienced buyers, the EXW Incoterm requires the buyer to pick up the goods at the seller's premises and arrange the entirety of the shipping process.
Processes to follow to ship a container to Saudi Arabia
To ship to Saudi Arabia, it's recommended that you engage a freight forwarder to ensure a more seamless shipping experience. They can help you throughout the process of shipping your container to Saudi Arabia.
Once you have confirmed your shipment with your freight forwarder, your goods will be consolidated if you selected LCL. Goods loaded into the vessels undergo fumigation to get rid of pests, insects, and other harmful organisms that may damage the goods.
Upon arrival in Saudi Arabia, LCL shipments will be deconsolidated. All imports will go through customs clearance. Once cleared for import, they can now be picked up at the port of destination or delivered in case of door-to-door or port-to-door services.
Main container ports of arrival in Saudi Arabia
The Jeddah Islamic Port is located on the coast of Saudi Arabia's Red Sea and spans 12 square kilometers of land. It handles the largest container ships in the country, making it the second-largest container port in the whole Arab region.
Owned By: Saudi Ports Authority Annual Container Volume: >4 million TEUs UN/LOCODE: SAJED
The Ad Dammam Port is also referred to as the Kind Abdul Aziz Port. It is located on the Persian Gulf, making it a prime option for shipping goods to Riyadh and other nearby cities. The Ad Dammam Port is considered a gateway for global imports.
Owned By: Saudi Ports Authority Annual Container Volume: >1.5 million TEUs UN/LOCODE: SADMM
The newest port in Saudi Arabia, the King Abdullah port is located in the economic city of King Abdullah, which positions it at a strategic location. It houses state-of-the-art facilities and computer systems that make it a strong competitor in its industry.
Owned By: Ports Development Company Annual Container Volume: >2.1 million TEUs UN/LOCODE: SAKAC
Why Ship a Container to Saudi Arabia With Shipa Freight?
Shipping a container to Saudi Arabia can be an overwhelming experience, but Shipa Freight aims to make it easier for you through our digital-first freight forwarding service. Our platform allows you to navigate the entirety of your shipping process and stay updated on the progress of your shipment in just a few clicks! Enjoy the following perks with Shipa Freight:
Book your shipment online
Manage your shipments
Receive and compare quotes
Access 24/7 customer support
Easy access and preparation of customs clearance requirements
Expert importers and exporters handling your shipments
And more