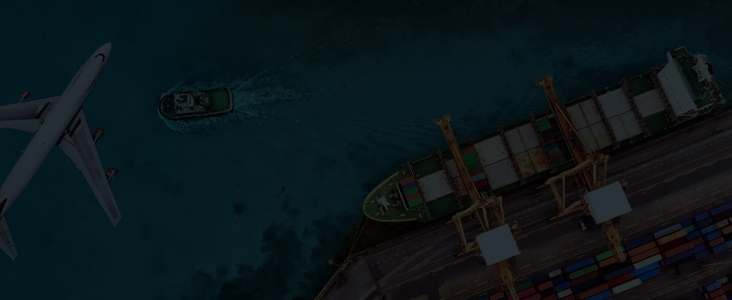 Container Shipping to Japan
FCL and LCL freight forwarding: information and online quotes
Effortless Shipping
Real-Time Tracking
24X7 Customer Support
Updated on 29 Aug 2022
9 min read
Japan is one of the world's biggest players in the shipping industry, with pharmaceuticals, tech, and medical equipment being their top imports. If these are among the products your business supplies, you may be interested in expanding your reach to Japan.
In this article, we take a look at everything you need to know to ship a container to Japan, what your options are, as well as the costs, duration, and requirements for your shipment.
What are your options for container shipping to Japan?
Ocean freight is your best option to ship a container to Japan. There are also some varieties of ocean freight shipping, including less than container load (LCL) and full container load (FCL).
Less than Container Load (LCL) to Japan
LCL shipping is best for small quantities of goods or small cargo. In this shipping option, your goods will be consolidated with consignments from other sellers, making it a more economical choice. However, because of this, your cargo can take longer to arrive in Japan compared to the other ocean freight service, FCL.
Full Container Load (FCL) to Japan
FCL is when your goods are transported to Japan exclusively. Your goods will be isolated in a container without going through consolidation with other consignments. In FCL shipping, you can ship any size or quantity of goods, however, it's best for large cargo.
How much does it cost to ship a container to Japan?
Several factors must be taken into consideration to determine the cost of your shipment to Japan. Among these include: Where your goods are coming from and its distance from Japan
The nature of the goods you are shipping
The weight and volume of your cargo
Your shipping option, whether LCL, FCL, or breakbulk
Your shipping service, i.e. port-to-port, door-to-door, port-to-door, or door-to-port delivery
A freight forwarder can provide you with a quote or estimate of your shipping costs.
What type of cargo can be sent in a container to Japan?
Ocean freight gives you more freedom in terms of the type of goods you can ship since it has fewer restrictions compared to air freight. However, you should keep in mind the restricted and prohibited imports laid down by the Japanese government.
Some of the prohibited imports include:
Counterfeit goods
Explosives
Firearms
Gunpowder
Narcotics
Obscene materials
And more
Restricted items or those that require additional licenses and permits include:
Agricultural products
Animal products
Endangered species
Ivory
Meat products
Visit the website of Japan Customs to see a full list of prohibited and restricted imports.
How long does it take to ship a container to Japan?
The transit time for your container shipment to Japan would depend as well on a variety of factors, such as the point of origin and whether the ship route is direct or has multiple stops. It can take anywhere from 5 to 56 days for your cargo to arrive in Japan. Below are some examples of transit times for ocean freight to Japan.
Australia - 28 days LCL, 23 to 30 days FCL
Belgium - 38 to 40 days FCL
Brazil - 56 days FCL
China - 5 to 21 days FCL
France - 51 days FCL
Germany - 44 days LCL, 44 to 50 days FCL
India - 24 to 30 days FCL
Indonesia - 16 to 29 days LCL, 16 to 50 days FCL
Malaysia - 17 days LCL, 12 to 26 days FCL
Mexico - 41 days LCL, 20 days FCL
Netherlands - 40 days FCL
Norway - 51 days FCL
Philippines - 21 to 34 days LCL
Saudi Arabia - 40 days FCL
Singapore - 11 days LCL, 12 days FCL
Spain - 36 to 42 days FCL
Thailand - 16 days FCL
UAE - 31 days LCL, 25 to 27 days FCL
UK - 51 days FCL
USA - 30 to 35 days LCL, 30 days FCL
What container capacity do I need for my cargo to Japan?
Ocean freight shipping containers come in 20-foot and 40-foot standard sizes. LCL shipping provides a cost effective way to ship goods by sea without having to pay for a full container. It is a cost-efficient option for any goods with a volume of up to 15 CBM. Beyond 15 CBM, the cost of sending the goods by LCL will become similar if not higher to FCL and it may become advantageous to look at that option.
For FCL shipping, the size of your cargo does not matter because your goods will be shipped exclusively. You can ship any volume of cargo in FCL shipping so long as it fits in the container and doesn't weigh more than 20 tonnes for the 20-foot container and 30 tonnes for the 40-foot container.
Which mode of ocean shipping should I choose, FCL, LCL, or Break Bulk?
The decision of which mode of ocean shipping is right for you would depend on the nature and size of your goods. Below are some pointers to help you choose.
Less Than Container Load (LCL) Shipping to Japan
Consider LCL shipping if:
Your cargo is small, i.e. less than 15 CBM
Your goods are not in need of urgent shipment to Japan
Your goods can sustain frequent handling for the consolidation process with other shipments
However, if the following are true, you should avoid LCL shipping:
Your goods are fragile or of high value
Your goods cannot sustain frequent handling and moving
Your shipment cannot handle delays
Your cargo is large or heavy
Your goods need to be shipped in isolation
Full Container Load (FCL) Shipping to Japan
If LCL is not suited to your cargo and shipping needs, FCL may be a better option. You should consider FCL shipping if:
You are shipping in large quantities
Your goods are large, i.e. more than 15 CBM
Your goods are expected in Japan at a specified time
You don't want to ship your goods in a shared container
Break Bulk
If your goods are too voluminous for LCL or FCL shipping, they will be shipped via breakbulk. In this shipping option, your goods will be transported separately and not in the usual intermodal shipping procedure.
Customs Clearance in Japan
Before your goods can be accepted for import, they need to go through customs clearance. This can be a smooth process as long as you have prepared adequate and correct documents. You will need the following for customs clearance:
Commercial invoice
Letter of credit/ other payment terms depending on the contract between the parties
Packing list
Certificates of origin
Importer and exporter code obtained from the Indian Directorate General of Foreign Trade
Bill of lading or airway bill, which will be provided by Shipa Freight
Other documents, depending on the nature of goods being shipped.
Check out our full document list to learn more about what you need for customs clearance and Japan. There are also some examples of these required documents.
Which Incoterms would be the right choice for my shipment?
Confused as to which Incoterms you need to use? Here are some ideal ones for your shipment to Japan.
Best Incoterms for Exporters
CPT (Carriage Paid To): The seller must bring the goods to the agreed destination and carry out a contract of carriage. The risk transfer takes place when the goods have been handed over to the carrier.
CIP (Carriage and Insurance Paid To): Same as CPT, except the seller must provide insurance.
DAP (Delivered At Place): The seller must deliver the goods to the location nominated by the buyer. The seller takes charge of the majority of the shipping process.
DDP (Delivery Duty Paid): More responsibilities on the part of the seller than the buyer, which makes it perfect for sellers prioritizing good customer service.
FCA (Free Carrier): The seller must deliver the goods to the carrier and pay all costs of customs.
Best Incoterms for Importers
FCA (Free Carrier): The seller must deliver the goods to the carrier and pay all costs of customs.
EXW (Ex Works): As opposed to DDP, EXW puts more responsibility on the part of the buyer, who is in charge of picking up the goods from the seller's premises and arranging the shipment from start to end.
Processes to follow to ship a container to Japan
Engage a freight forwarder: A freight forwarder can help you navigate the shipping process and achieve a hassle-free and stress-free shipping experience.
Consolidation: This is for LCL shipping only, where the goods need to be consolidated with other consignments. Fumigation: Done to extinguish pets, diseases, and other harmful organisms before transport.
Deconsolidation: LCL shipments will be deconsolidated upon arrival.
Customs Clearance: Japanese customs will need to clear the goods for import. If you have complete and correct documents, customs clearance will be a breeze.
Pick Up or Delivery: When the goods have been cleared to enter Japan, they can now be picked up in the port or delivered to the nominated address.
Main container ports of arrival in Japan
The Port of Nagoya Aichi is located on the pacific coast of Japan, particularly in Isle Bay. It serves as the country's major entry point and connects Japan to over 170 countries. The Port of Nagoya Aichi is where the famous brand Toyota exports most of its vehicles.
Owned By: Nagoya Port Authority Annual Container Volume: >2.8 million TEUs UN/LOCODE: JPNGO
The Port of Tokyo is one the largest seaports in Japan and is located in the country's capital. It houses four container terminals, including Aomi, Kamigumi, Oi, and Shinagawa. The port is located in a strategic location, able to serve as a gateway for the areas in Tokyo bay.
Owned By: Tokyo Port Authority Annual Container Volume: >4.5 million TEUs UN/LOCODE: JPTYO
The Port of Osaka is located on the main island of Japan, on the Yodo River. It provides links to the Port of Kobe, which is located across it. The Port of Osaka helps the easy import of goods to the areas of Kobe, Kyoto, and Wakayama.
Owned By: Osaka Port Authority Annual Container Volume: >2.4 million TEUs UN/LOCODE: JPOSA
Why Ship a Container to Japan With Shipa Freight?
Shipa Freight is a trusted freight forwarder to companies, both big and small. We help businesses ship their containers to Japan with ease and confidence through our online-only platform where you can navigate your entire shipping process.
Using our digital platform, you can perform actions such as:
Get quotes
Compare prices
Book shipments
Track our freight
Reach our 24/7 customer service team
Learn customs clearance rules and requirements
Shipa Freight is dedicated to helping you achieve a simplified shipping experience. Get your FREE quote today.