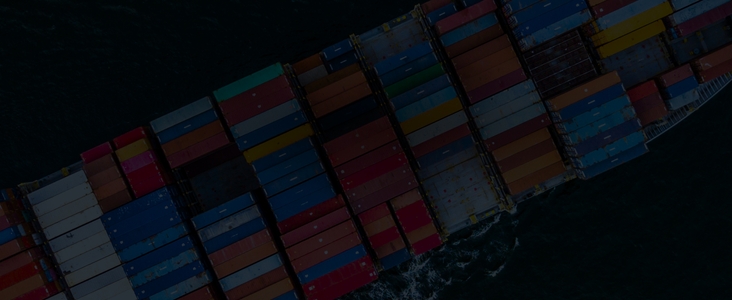 Low-Complexity LCL Freight Shipping
Get started with our simple-to-use solution for LCL container-shipping.
Effortless Shipping
Real-Time Tracking
24X7 Customer Support
Updated on 04 Jul 2021
8 min read
Shipa Freight removes the complexity from LCL logistics and gives small to medium-sized enterprises a big-business advantage in global trade.
Choose our LCL Product for No Headaches on Small Shipments
When you have only a few pallets to transport overseas, less-than-container-load (LCL) shipping is an economical way to do it. However, the LCL shipment procedure is a little more involved than FCL.
With Shipa Freight's LCL shipment services and online digital tools, you won't need to worry about the complexities of cargo consolidation and deconsolidation. Go online, get your quote, book your shipment, pay, and track your freight, while we do all the legwork.
Time-saving, convenient features of the Shipa Freight online platform include:
Simple LCL freight quotation requests—with fast results
Access to a vast logistics network for expansive global LCL freight coverage
Digital freight forwarding tools that simplify LCL shipment
Port-to-port and door-to-door LCL logistics services
Transparent, easy-to-understand LCL freight quotes
24/7 customer support team, for when you need a little help
A compliance engine that takes the pain out of LCL import and export documentation
When you need an SME-friendly solution for one LCL freight shipment, or many, Shipa Freight is only a mouse click, or an app tap away. You can get a quote right now using the form above.
Ship More, Stress Less: Our LCL International Shipping Benefits
Shipa Freight spares you from the headaches of LCL logistics, because we…
Leverage Agility's resources, experience, and expertise in international LCL ocean shipping
Provide understandable quotes that help you see all your shipping costs
Offer a simple online booking solution
Prepare and manage documentation to ensure 100% compliance
Offer complete door-to-door, as well as port-to-port shipment
Provide real-time shipment tracking and status notifications
These are the highlights, but if you'd like to learn more about how we simplify LCL shipping, leaving you free to focus on your business, some of our key features are described in more detail below.

Your Quotes: Quick, Competitive, and Clear
When you request an LCL container shipping quote on our platform, we'll typically turn it around in moments, although on occasion, we may need our pricing team to build a custom quote for you, which can take a little longer.
We itemize all our quotes, so you can easily see and understand the origin of the fees and surcharges applied by each carrier or agency involved in transporting your LCL shipment.
Our access to the economies of scale of Agility Logistics, a world-leader in international transportation and shipping, ensures your quote will be competitive and—when you factor in the ease of shipping via our platform—hard to beat. However, it will be active for two weeks from issue, giving you time to compare with other providers if you wish.
Your Booking: It's Easier Online
Managing ocean freight can be a primary challenge when your business begins buying or selling internationally, especially if your company is an SME. Our solution guides you through every step involved in booking your LCL cargo shipment. Spend less time organizing your international ocean shipping activity, and more time leveraging your business' core competencies. If you need a little expert help, we're always here to assist.
Your Payment: Fast and Flexible
An online solution means online payments, and in an on-demand age, that means plenty of options. When you book an international LCL shipment with Shipa Freight, you can choose to pay via wire transfer, credit or debit card, make payment at your bank branch, or apply for business credit. That's another step in the shipping process simplified.
Your Shipment: Visible All the Way
Supply chain visibility is critical in global business, since, without it, your ability to plan, operate competitively, and maintain service levels is reduced. Our tracking tools let you keep your finger on the pulse of your supply chain, reducing unforeseen delays and reactive firefighting. Monitor your shipments with ease, and stay a step ahead of any potential issues—a significant benefit in LCL shipping, where consignments undergo more handovers and receive more handling.
What Is LCL Ocean Freight?
The LCL shipping term, sometimes substituted by "groupage," is an acronym for less-than-container-load. It means that when you ship using this method, your goods travel in a shipping container with those belonging to other shippers. You may have the largest shipment in the container, or the smallest, or it may fall somewhere in between, but the container will never hold your cargo alone.
LCL is a preferred mode of ocean shipping for many SMEs, since they typically ship in lower volumes than their bigger competitors, and may not find it practical to accumulate sufficient shipments to fill a container.
How Does LCL Differ From FCL?
The primary difference between FCL and LCL logistics is in the use of shipping containers. LCL is as explained in the previous section of this page. In contrast, when you use a full-container-load (FCL) service, your goods will be in a container provided exclusively for your shipment.
However, this difference means that the process for LCL International shipping is different to FCL, involving more time, handling, and overall complexity, as well as a different fee structure, which can seem more complicated if you're unfamiliar with it.
Unlike FCL shipping, for example, you will not receive a container into which you can load your goods directly. Instead, your consignment will need to be collected from where you store or prepare it, and delivered to a consolidation warehouse. There it will be grouped with other shippers' goods to create a full container load.
The LCL Shipping Process
Groupage is the first activity that increases the time required for LCL transport, because your shipment must be unloaded from a truck or train and received into a warehouse. It may then sit in storage for a time while the consolidator waits for other consignments to arrive for groupage.
Next, the consolidator will combine your goods with other shippers' to fill a cargo container. Only after this activity is complete will your shipment move on to a port for export clearance and loading onto a vessel.
In some cases, carriers may transfer LCL shipments from one container to another during the international stages of transportation. Even if that is not the case, after arrival and import customs clearance at the port of discharge, the container must travel to another consolidation warehouse for destuffing. That's the term used to describe the process of unloading the container and separating its contents into consignments.
Finally, your freight must be loaded onto another vehicle and transported to its place of destination.
Transit Times Can Be Less Predictable
All in all, you should expect an LCL shipment to take between five and eight days longer to arrive than a full container load. Any customs intervention during the export or import processes will add even more time. Customs delays and inspections are also more likely to occur in LCL international logistics because of the mixed nature of the container-load.
For example, even if your shipment documentation is in order, there might be issues with another shipment in the container, perhaps requiring destuffing and inspection of the entire load.
In short, transit time, and shipping costs will depend on factors that your business has no control over—most significantly, the capabilities and conduct of other shippers and their freight forwarders.
The Issue of Shared Responsibility in LCL Shipping
In LCL shipping, all shippers whose goods occupy a container, share the responsibility to minimize the chances of problems and delays. The onus is on you and your fellow shippers to comply with legal and regulatory obligations, to file documents correctly and accurately, and to package goods securely for transportation.
Be mindful that delays in the transportation of your container—regardless of whether your shipment or that of another shipper, is the cause—can inflate shipping costs in several ways. Aside from the direct cost impact of a delay, stuck shipments may also generate other expenses.
Carriers and port authorities, for example, can levy demurrage or per diem charges for holding your container. Similarly, if your container should be singled out for a physical customs inspection, you will be liable for additional fees from the customs authorities.
When to Choose LCL Ocean Freight Shipping
As mentioned elsewhere on this page, LCL shipping is especially useful for small consignments, where a dedicated container is not justifiable due to cost, practicality, or both. If you can live with longer shipping times, or your shipment is too large to transport as air freight, but too small for FCL, you have a good reason to go with less-than-container-load shipping.
You might also have a more strategic reason to choose LCL freight services. For instance:
Perhaps your storage or dispatch facility is unable to accommodate full containers
Maybe you frequently ship small orders to customers in widely dispersed locations
You could be serving a small market or testing a new one
You may wish to keep inventory levels lean and therefore, work only with smaller inbound and outbound shipments
What Types of Goods Are Suitable as LCL Freight?
Like full container loads, you can ship most types of goods as LCL freight. Remember, though, that if your cargo requires special handling or temperature requirements, you'll need to ensure your freight forwarder consolidates it with goods of the same nature. It would be bad news if your perishable commodities were packed into a standard container without refrigeration, for example. You will also need to pay more for shipping such goods, due to the need for appropriately equipped containers and specialized resources.