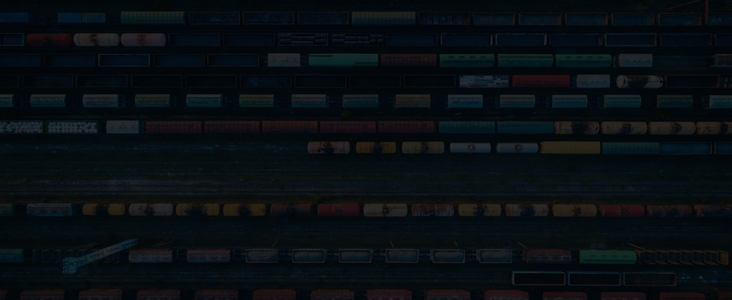 Container Shipping to the US
FCL and LCL freight forwarding: information and online quotes
Effortless Shipping
Real-Time Tracking
24X7 Customer Support
Updated on 29 Aug 2022
10 min read
The large country of the United States is a global hub for trade and other business opportunities. In fact, the U.S. contributes to 26% of the total global consumption, making it a viable destination to expand your business. The country is a global importer of a vast range of goods, including furniture, pharmaceuticals, gems and jewelry, electronics, vehicles, machinery, oil, medical supplies, and more.
If you are looking to ship a container to the U.S., we're giving you all the tips and tricks to getting your goods to the country, along with insights on your shipping options, clearance requirements, and more.
What are your options for container shipping to the US?
Containers need to be shipped via ocean freight. You have two options: full container load (FCL) or less than container load (LCL).
Less than Container Load (LCL) to the US
Less than container load freight services are best for small quantities of goods or cargo in small sizes. These shipments will be consolidated with consignments from other sellers, to fill an entire standard container.
Because of the consolidation process involved, LCL shipments can take a little bit longer in transit. However, it's an economical choice, especially for those shipping in small volumes.
Full Container Load (FCL) to the US
In full container load shipping, you pay for the space of an entire standard container and your cargo will be shipped alone. It's best for large or voluminous shipments, but if you desire, you can ship small goods with FCL as well.
Because there is no consolidation involved, FCL shipments can immediately be loaded and sent out for transit. This means your cargo can arrive significantly faster compared to the duration of LCL shipping.
How much does it cost to ship a container to the US?
Depending on your port of destination in the U.S., the nature and weight of your shipping, and your choice of freight service, your shipping expenses will vary. Other things that can affect the cost of your shipping include:
The nature of your goods
Whether you choose LCL or FCL shipping
The weight and volume of your cargo
Size of container you require
The distance between your origin and destination
Shipping services such as door-to-door shipping
Selected Incoterm
Shipa Freight can provide you with an accurate estimate of your shipping costs. Request a free quote from us today.
What type of cargo can be sent in a container?
Different types of cargo can be sent in a container, and especially because you are not limited to air freight regulations, you can ship anything to the U.S. via ocean freight. However, it's worth noting that there are certain restricted and prohibited goods that can be imported to the U.S. Do your research to avoid your goods getting held up in customs.
If you are shipping regular goods, standard dry shipping containers are ideal for your shipment. However, you should consider other freight options if you're shipping perishable goods.
How long does it take to ship a container to the US?
A lot of factors come into play that determine how long it will take for your cargo to arrive in the U.S. The biggest factor is the distance between the port of origin to the destination port in the country. The shipping duration can complete anywhere between 2 to 100 days. Take a look at estimate transit times below:
Country of Origin|Freight Service|Estimated Transit Time ------- | ---------------- | ---------------- |----------: Australia|FCL|36 days Australia|LCL|25 - 52 days Bangladesh|FCL|46 days Bangladesh|LCL|38 - 47 days Belgium|FCL|14 - 31 days Belgium|LCL|32 days Brazil|FCL|21 - 31 days Brazil|LCL|29 - 54 days Cambodia|FCL|36 days Chile|FCL|38 days China|FCL|13 - 41 days China|LCL|15 - 46 days Colombia|FCL|21 days Colombia|LCL|15 - 28 days Egypt|LCL|59 days France|FCL|13 - 41 days France|LCL|12 - 21 days Germany|FCL|16 to 46 days Germany|LCL|17 - 35 days Hong Kong|FCL|17 - 43 days Hong Kong|LCL|21 - 37 days India|FCL|22 - 67 days India|LCL|27 - 58 days Indonesia|FCL|25 - 44 days Indonesia|LCL|30 - 71 days Ireland|FCL|25 - 46 days Italy|FCL|14 - 37 days Italy|LCL|23 days Japan|LCL|19 - 34 days Korea|FCL|36 days Korea |LCL|19 - 33 days Malaysia|FCL|33 - 60 days Malaysia|LCL|25 days Mexico|FCL|2 -18 days Mexico|LCL|18 - 100 days Netherlands|FCL|14 - 46 days Netherlands|LCL|23 - 32 days New Zealand|FCL|44 days Pakistan|FCL|33 - 46 days Philippines|FCL|25 - 36 days Philippines|LCL|30 - 47 days Poland|FCL|46 days Poland|LCL|24 - 36 days Portugal|FCL|31 days Portugal|LCL|18 - 32 days Romania|FCL|46 days Romania|LCL|28 days Singapore|FCL|26 - 40 days Singapore|LCL|27 days Slovenia|LCL|28 - 39 days Spain|FCL|14 - 34 days Spain|LCL|31 days Sweden|FCL|17 days Taiwan|FCL|36 days Taiwan|LCL|24 - 42 days Thailand|FCL|35 - 54 days Thailand|LCL|39 - 42 days Turkey|FCL|41 days Turkey|LCL|41 days United Arab Emirates|FCL|30 - 48 days United Arab Emirates|LCL|44 - 59 days United Kingdom|FCL|15 - 46 days United Kingdom|LCL|14 - 28 days Vietnam|FCL|20 - 39 days Vietnam|LCL|20 - 37 days
What container capacity do I need for my cargo to the US?
Standard containers come in 20-foot, 40-foot units, and high cube containers. If you are shipping in large quantities or your cargo can fill these containers, you will need to choose FCL shipping which will give you access to an entire container. Your goods will then be shipped alone. You can also opt for FCL when shipping in small quantities if you do not wish for your goods to share the space in the container with other shipments.
If your freight has a small volume and is below 100 kg, then you might want to consider air freight as it provides a sensibly similar price with a much better transit time. For you to maximize the advantages of LCL shipping, it's recommended that your cargo does not exceed 15 CBM in volume. Otherwise, you're better off shipping via FCL as the cost will be similar.
Keep in mind that freight forwarders do not handle cargo that weighs less than 35kg. If that's the case for your shipment, you should engage an international courier instead.
Which mode of ocean shipping should I choose, FCL, LCL, or Break Bulk?
When shipping via ocean freight, you can either choose FCL, LCL, or break bulk shipping. To help you decide, you need to determine your priorities and preferences. Below are some tips that can help:
Less Than Container Load (LCL) Shipping to the US
Less than container load shipping is right for you if:
You are shipping in small quantities
Your cargo is small and does not occupy more than half of a standard container
Your cargo is not delicate or fragile
Your cargo can withstand frequent handling
Your goods are not needed in the U.S. at a specified time
Full Container Load (FCL) Shipping to the US
On the other hand, you should opt for full container load shipping if:
Your cargo has a large volume
You are shipping numerous goods
Your cargo is fragile or delicate
Your cargo can get damaged with frequent handling
Your cargo requires isolation
Your goods are expected in the U.S. at a specified time.
Break Bulk
If you are shipping in large quantities and your goods cannot fit a single container, you will need to choose break bulk shipping. In this mode of shipment, your goods will be transported individually in separate containers.
Customs Clearance in the US
Before you can successfully complete your shipment, you need to meet customs clearance requirements so that your goods can be cleared for import in the U.S. The documents you need to provide would depend on the nature of your goods and the Incoterms applied. However, standard shipping procedures require the basics, which include:
Commercial Invoice
Packing List
Bill of Lading (to be provided by Shipa Freight)
Letter of credit
Certificates of origin.
We have a full list of documents that you may need for customs clearance. Check them out to help you prepare your requirements and see examples of the paperwork needed.
Which Incoterms would be the right choice for my shipment?
Knowing which Incoterms to use can help you get a clear idea of your responsibilities and liabilities as an exporter or importer. Below are some Incoterms that you can use for your shipment.
Best Incoterms for Exporters
CPT (Carriage Paid To): The seller is required to bring the goods at an agreed destination and bears all risks until they have been handed over to the carrier. The seller also carries out the contract of carriage.
CIP (Carriage and Insurance Paid To): Similar to CPT, except that the seller is required to obtain insurance.
DAP (Delivered At Place): The seller is required to bring the goods at the buyer's nominated destination and is responsible for the majority of the shipping process.
DDP (Delivery Duty Paid): The seller carries out and pays for most parts of the shipping process and leaves little responsibilities on the part of the buyer.
FCA (Free Carrier): The seller is required to deliver the goods at the carrier nominated by the buyer and bears all risks and responsibilities for customs.
Best Incoterms for Importers
FCA (Free Carrier): The seller is required to deliver the goods at the carrier nominated by the buyer and bears all risks and responsibilities for customs.
EXW (Ex Works): The buyer shoulders most of the responsibilities and costs involved in the shipping process and must pick up the goods at the seller's premises.
Processes to follow to ship a container to the US
Engage a freight forwarder: A freight forwarder can help you ship to the U.S. with ease and confidence, assisting you with all the requirements and responsibilities involved in the shipping process.
Consolidation: If LCL is your selected shipping method, your goods will be consolidated with consignments from other sellers
Fumigation: All cargo loaded in a vessel undergo fumigation to kill pests, insects, and other harmful living organisms.
Deconsolidation: Separating the consignments after they have arrived in the U.S.
Customs clearance: Provided that you have the complete requirements, customs clearance will be a breeze and your goods will immediately be cleared for import
Pick up or delivery: If you have selected a port-to-port service, your goods can now be picked up in the destination port. If your cargo is for door-to-door delivery, it will be delivered to your specified location.
Main container ports of arrival in the US
The Port of Chicago is home to several major ports within Chicago, Illinois. It links inland river systems in the Midwestern U.S. to the Great Lakes, which makes it an access provider for global shipping. The port has two main facilities, the Iroquois Landing Lakefront Terminal and the Lake Calumet terminal.
Owned By: Illinois International Port District Annual Container Volume: > 894,832 TEUs. UN/LOCODE: USCHI
Port Houston, located in the State of Texas, is one of the largest ports in the world with a 50-mile complex. The port is hailed as the number 1 region in the United States for exports and the number 1 U.S. port in waterborne tonnage. The leading commodities that Port Houston handles include petroleum products.
Owned By: City of Houston Annual Container Volume: > 212 million TEUs. UN/LOCODE: USHOU
The Port of Los Angeles is the busiest container port in the entire North America and is ranked as the number one port for containerized trade. It is a premier gateway for international commerce, managing cargo worth billions of dollars every year. It is located in the San Pedro Bay and spans 3035 hectares of land.
Owned By: Los Angeles Board of Harbor Commissioners Annual Container Volume: > 9.3 million TEUs. UN/LOCODE: USLAX
Why Ship a Container to the US With Shipa Freight?
Shipping to the U.S. can involve a lot of different processes that can get overwhelming. Shipa Freight can help you ship a container to the U.S. with ease and convenience through our digital platform that enables you to explore freight routes, book your shipment, track your cargo, and pay online.
Other benefits of working with Shipa Freight include:
Seamless customs clearance
Online navigation
24/7 customer support
Import and export expertise
And more
Get started with us today by requesting your free quote.