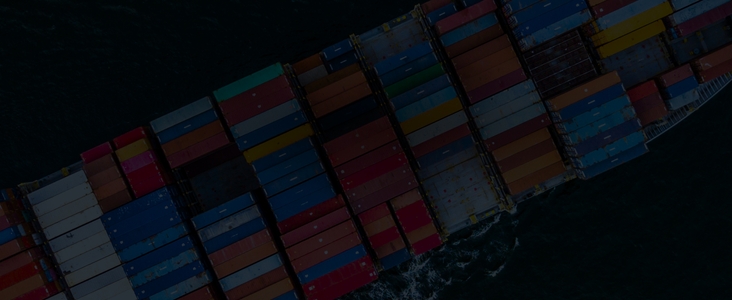 Ocean Freight Shipping
Container shipping, FCL shipping, and LCL shipping solutions for your cargo freight.
Effortless Shipping
Real-Time Tracking
24X7 Customer Support
Updated on 22 Aug 2022
6 min read
A headache-free ocean freight forwarding solution with fast online quotes, tools that simplify your shipping and the resources to get your freight on the water fast.
How Does Shipa Freight Simplify Ocean Freight Shipping?
When the world of global trade is at your fingertips, entering new overseas markets is an inviting prospect, but the complexities of international ocean freight shipping can create challenges for SMEs.
Shipa Freight solves that problem, by bringing Agility's global logistics network to your virtual front door. One digital online platform, a straightforward sign-up, and you're shipping like the big boys.
An-easy-to-complete form to get your initial ocean freight shipping quote.
Thousands of international trade lanes served.
FCL and LCL ocean freight shipping services.
Ocean freight door to door shipping and port to port services.
Transparent pricing includes shipping and transport fees.
A customer support team to help you with more complex shipping requirements.
Online compliance engine to simplify document completion.
Get your quote, make your booking, pay your freight, and track your shipment, all online, on one tab of your browser, with Shipa Freight, the SME's ocean freight forwarder.
The Advantages of Shipa Freight's Services for Ocean Freight Shipping

Online Instant Quotes
If you're looking for ocean freight shipping services, speed of transport is probably not your highest priority, but that doesn't mean you want to wait around for forwarders to respond to your quote requests. At Shipa Freight, you request your quote online, and in many cases, it will be with you momentarily. If we can't quote you instantly, our team will let you know right away, and get to work to supply you with a custom quote.
Easier Online Booking
Our customer support team is on hand when you need us, but if you're used to getting things done online, you like that self-service freedom, and the feeling that you're in control. Booking ocean freight overseas shipping with Shipa Freight is fast, straightforward, and transparent, so you know precisely where you are and when you're done.
Diversed Payment Methods
Once you have booked your shipment, you can pay online using one of several convenient methods available. Options include credit and debit card, wire transfer, and pay-at-bank-branch. You may also be able to request business credit, which eliminates the payment step when booking, so you spend even less time organizing your freight, and more time organizing your business.
Track Your Cargo Transit Online
Those long days when your valuable goods are in transit can be nerve-wracking, prompting a few too many phone calls to your forwarder to try and get updated. With Shipa Freight real-time shipment tracking, you can see exactly where your assets are at any given time.
Stress-Free Customs Clearance
Our industry-leading compliance engine walks you through the information-gathering required to complete your shipping documentation, including documents specific to your ports of origin and destination, and the nature of your goods. We'll make sure your documents are completed accurately and correctly, so you don't need to feel intimidated by import and export procedure.
Ship the Way You Want
Our services cover more than 100 countries and are tailored to suit your business' needs. We can ship full container-loads (FCL) or less-than-container-load (LCL) consignments, door-to-port, port-to-door, port-to-port, and door-to-door. We'll even advise you as to which transportation mode would best suit your needs, based on the volume and type of goods you are shipping.
Get Help When You Need It
Shipa Freight is a technology-first logistics service, but we understand that people often want to communicate with people. That's why our knowledgeable customer support team is standing by 24/7 to help you with your freight inquiries. When you need help, we're right here, and accessible by live chat, phone, or email.
Key Features of Our Solution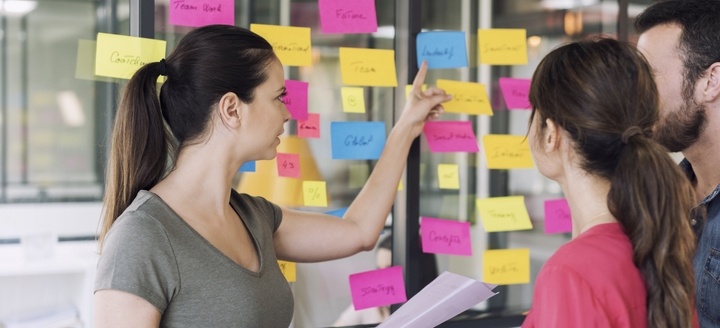 Now you know the essential facts, like what we do and how we can help your business, you might like to know a little about the solution that makes all those benefits possible.
Shipa Freight offers you the critical advantage of a simple-to-use online tool, along with personal support when you need it, to take the complexity out of commercial ocean shipping.
Key platform features include:
A powerful quote engine that can supply a global ocean freight shipping quote in moments .
An experienced pricing team to help shippers with more complex requirements.
A fully integrated freight quotation, booking, payment, and tracking solution.
Access to help through live chat, by phone, or via email.
A logistics network that serves around 100 countries worldwide.
Platform-access via a free, fast, and simple registration process.
Live shipment tracking provides end-to-end visibility of your freight.
A compliance engine that makes it easy to generate shipping, import, and export documents.
Quick-quote facility available for users to enter shipment details without signing in.

Your Ocean Freight Questions Answered
When should I use ocean freight logistics services?
Ocean shipping makes sense when your shipments are large (more than one pallet), or of any size if you are not in a hurry for goods to reach their destination. When it comes to freight rates, all but the smallest shipments will be less expensive to ship via ocean freight (when compared to air-freight costs), so if your budget is constrained, an LCL (less-than-container-load) or FCL (full container load) shipment will be your best bet.
What is Shipa Freight's experience with ocean freight global shipping? Shipa Freight is part of Agility, one of the world's largest logistics companies. We are leveraging new technology to give SMEs access to Agility's vast and well-established network of transportation assets and partnerships. Ocean freight services are core business for Agility and Shipa Freight, so you need not be concerned with the insecurities that might typically surround startups in the freight forwarding space.
Check out the difference in advantages and disadvantages of ocean freight against air freight here.
What makes Shipa Freight more convenient for SMEs?
We're able to offer convenience to SMEs because our online platform is easy to access and free from complex business-onboarding procedures, we provide self-service quote requests, shipment-bookings, payments, and shipment tracking, and our software makes it easy for businesses to maintain compliance with import, export, shipping, and customs documentation requirements.
What's in an ocean freight shipping quote?
Ocean freight rates can be complicated to understand, comprising a range of different charges. For this reason, it's never easy to calculate precisely how much you will pay for an ocean shipment until you have a quote from your freight forwarder.
Carriers, customs services, insurance companies, and port authorities all require fees for handling and managing your goods. These fees are not always broken out clearly in ocean freight quotes, so it can be hard to understand where your money is being spent. At Shipa Freight, we provide you with quotes that are broken down into individual elements, so you have complete transparency of your shipping costs.
How can customers benefit from Shipment Tracking?
When you can track your shipments in real time and receive notifications at all critical stages, you can be less reactive and plan more effectively. Ultimately, visibility is the key to efficiency and cost savings for your business, especially if you're the consignee.