COVID-19 Ocean Freight Update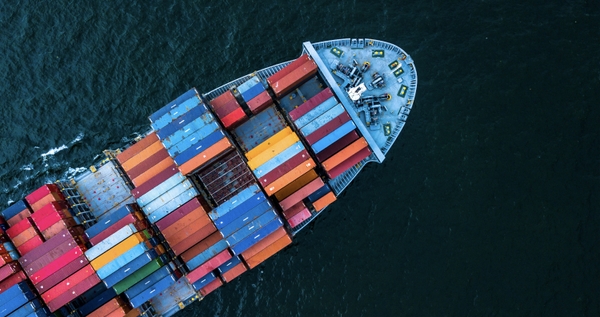 Effortless Shipping
Real-Time Tracking
24X7 Customer Support
Updated on 10 Apr 2020
5 min read
The outbreak of the COVID-19 pandemic has affected ocean freight shipping drastically, coupled with environmental and economic issues that arise on top of the global health situation. As countries begin to relax COVID-19 restrictions, ocean freight situations have become more predictable and rather stable. However, effects of the pandemic on equipment availability, space availability, and vessel sailings are still eminent.
Container Shortages Continue to Impact Freight Rates and Bookings
Following the slump in global shipping last spring, which left millions of shipping containers either out of position, or stranded in countries that import from Asia, manufacturing recommenced in China, challenging carriers to meet the resumption of demand.
Demand for container shipping is still at its peak with the shopping patterns caused by lockdowns and the surge in e-commerce preferability. This has affected the flow of containerized trade all across the globe.
Asia to US West Coast freight rates increased 114% from last year, currently at $5,970/FEU. Asia to the US East Coast, on the other hand, is suffering a 200% rate increase, currently at $10,319/ FEU. From Asia to the North of Europe, rates are at $13,040/FEU and $5,989/FEU from North Europe to US East Coast, which is 650% more expensive than last year's rates.
For shipments from Asia to the U.S., bookings are made on a spot basis at the rate of $20,000/ FEU. This rise in shipping costs makes it almost impossible for shippers to pay and is a non-economical endeavor.
Freight rates in South America and West Africa are at a record-high, standing as the two continents with the most inflated port rates to date. This surge is expected to last until the end of the year.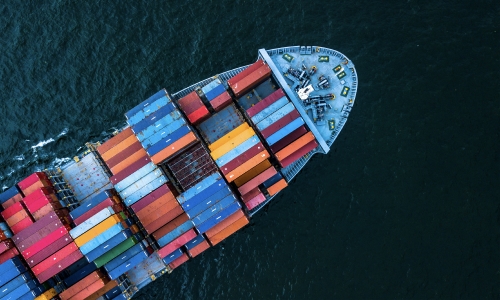 Container Demand Outstripping Availability
With the holiday season approaching, container demand has soared further, compounding pressure arising from:
The ongoing need to transport personal protective equipment (PPE)
Anticipated and actual demand for refrigerated equipment for vaccine shipping
Volatile ecommerce trade flows
Global reductions in air freight capacity
Ocean freight rates have spiked, especially along transpacific trade lanes, as a result of the continuing issues with out-of-position containers.
In Asia particularly, carriers have sometimes been unable to fulfil freight bookings, primarily because of container availability problems.
New Container Supply is Stalling
Despite an increase in the price of new 40-foot containers, from $1,600 to $2,500 per unit, over the last 12 months, manufacturers cannot keep up with the demand. They say they are currently unable to satisfy orders for new boxes.
China Hit Hardest by Container Shortfalls
In China, it's clear that a container shortage exists, with all ports and shippers suffering the effects. The ports of Ningbo, Shanghai, Xiamen, and Shenzhen, though, are the most severely impacted. Ocean freight rate hikes are an inevitable outcome of this situation.
To try and prevent shippers from experiencing bottlenecks, either at production facilities or at the ports, we're working as closely as possible with Chinese ports and individual carriers to make containers available, to verify their availability, and to identify alternative solutions where possible.
Verification of availability has become critical, due to restrictions imposed by some shipping lines on the release of empty containers for departure from Chinese ports.
The Port of Yantian is experiencing the most severe container shortages, owing to a broad range of challenges, including:
Delays in vessel schedules
New high in COVID-19 cases
Stricter inspection and testing measures
High demand
Container Shortages Elsewhere

While China, along with the USA has been heavily impacted by container shortages, they are not the only countries facing the issue. Thailand too, is experiencing shortages, as is Vietnam, where shortages are impacting Ho Chi Minh City severely. Australia is another country to suffer from port congestion as its peak season for shipping approaches.
North American and South American ocean freight operations are fully functional, with little to no impact from COVID-19 restrictions. Normal operations are resuming but port congestions and inland transport challenges are at bay. Some issues being faced include:
Reduced staff consequences
Local quarantine measures
Reduced attention hours
Lack of equipment availability, especially reefer containers
Among the countries experiencing ocean freight limitations include Mexico, who is on lockdown, Argentina and Uruguay with extended limitations on international travel and imposed screening measures for vessel and truck crew members, Bolivia, whose land borders are all closed, and Chile, with congestion in its ocean ports.
Normal ocean freight operations are reported in the countries of Costa Rica, Honduras, Nicaragua, and Panama.
Malaysia has experienced a recent surge in COVID-19 cases, which prompted the government to impose a movement control order. This limited the legal capacity of CFS, warehouses, and trucks to only 60% of the usual workforce. The same is the case of Vietnam, whose ports are currently operating at minimal capacity.
Taiwan is resuming port operations as normal. India is experiencing slight operational delays. This is owing to a shortage in staff but is expected to improve in the coming weeks.
European ports are operating efficiently and have little to no impact from the COVID-19 restrictions. However, demand has significantly risen, which is causing congestion in all major ports in Europe. This is causing container shortages in other countries, such as China, South Korea, and Egypt.
In Turkey, ocean freight operations have normalized and while there are a few minor operational challenges, the performance of the country's ports have not been impacted. South Africa, on the other hand, is currently on level 4 lockdown, which has severely impacted port operations due to skeletal staff systems. The ports in the United Arab Emirates are doing well, with no congestion or delays.