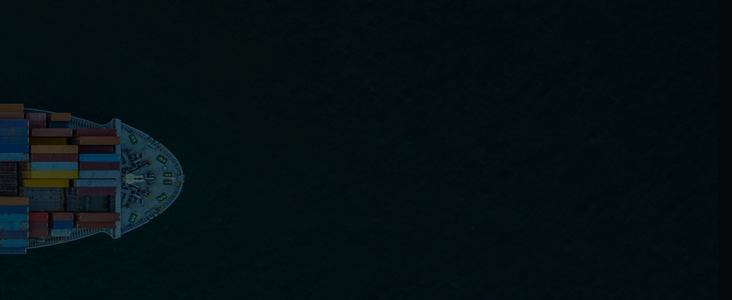 Transit Time Calculator
Instant transit times, so you don't have to wait.
Effortless Shipping
Real-Time Tracking
24X7 Customer Support
Updated on 08 Feb 2022
4 min read
What is Shipping Transit Time?
Shipping transit time refers to the time elapsed between when a product is picked up by the carrier and then delivered to its destination. It is often expressed as three separate parts: pick-up, transport, and delivery. The total shipping transit time has an impact on your business's supply chain management because it can affect inventory shortages and stock-outs.
Shipment transit time is dependent upon many variables such as weight, size, distance traveled and mode of transportation used.
What Factors Affect Transit Time?
Shipment transit times are always changing due to external factors such as weather conditions and road closures that influence the most efficient route for carriers to take. Logistics professionals must constantly monitor these changes in order to ensure that products arrive at their final destinations when they are supposed to.
Transit Time Calculator
Use our transit time calculator to find out the estimated shipping time for your shipment. This calculator can estimate the duration of FCL, LCL, sea, trucking, and air freight along selected lanes.
To use this transit time calculator, enter the following details:
Address
City
Zipcode
Country of origin and destination
Load type
Things to Consider When Using the Transit Time Calculator
The transit times are an estimate of how long it will take for your shipment to arrive at its destination. Your shipment may be subject to additional delays due to holidays, customs regulations, or mechanical issues with carriers that are out of our control.
Please note this is not a guaranteed delivery date. Our transit time calculator does not guarantee any delivery dates. This tool can only provide you with estimates based on available carrier information at the time the website is accessed. Pricing and availability will vary depending on customer location, country, mode of transportation, and service level since all rates are determined by origin and destination country regulations. Prices may differ for LCL shipments because they typically involve more than 1 shipping carrier.
Using this tool requires knowledge of your shipment's size, weight, and cube; the total number of containers required to ship your product; the container type (FCL or LCL) you will use to ship your product; and your preferred mode of transportation (air freight, ocean vessel, trucking or rail).
How Long Does It Take to Ship Freight Internationally?
The transit time for international freight shipments is always subject to change depending on various factors. For example, one shipment originating from China and traveling west across the United States, a distance of 8,924 miles (or 14,573 kilometers), would take about 12 days to arrive at its final destination in Texas when shipped by air freight. That same shipment would only take about 18 hours when transported by sea freight.
To give you a rough estimate, the transit time for international freight takes about:
1 - 3 days for express shipping 5 - 10 days for air freight 20 - 45 days for ocean freight
Ocean Freight Transit Times
The transit time for ocean freight varies depending on the mode of transportation used. The general rule is that shipments traveling on larger vessels take longer to arrive at their final destination than those traveling on smaller ships.
LCL (Less than container load) takes approximately 20 - 45 days, including about 3 - 5 days for loading and 4 - 8 days for port processing
FCL (Full container load) takes approximately 25 - 35 days, including about 7 - 10 days for loading and 7 - 12 days for port processing
Trucking takes approximately 2 weeks to reach its destination, excluding about 1 day spent at the receiving dock
Air freight takes just a few hours or even minutes depending on the distance traveled.
Average Transit Times in 2022
Delivery times vary depending on many factors such as weight, size, and distance traveled. However, as of 2022, the average delivery time for shipment by sea freight takes about 30 days to reach its destination. The same shipment would only take about 8 days to arrive when sent via air freight and just a few hours when transported by trucking.
As mentioned earlier, the transit time for international shipments also varies based on where they originate from and where they're going.