What is a Consolidator in Logistics?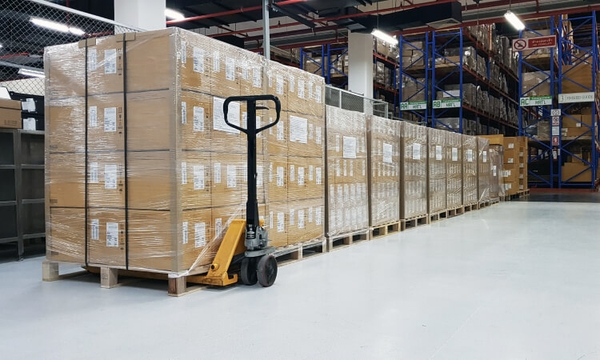 Effortless Shipping
Real-Time Tracking
24X7 Customer Support
Updated on 27 Oct 2020
4 min read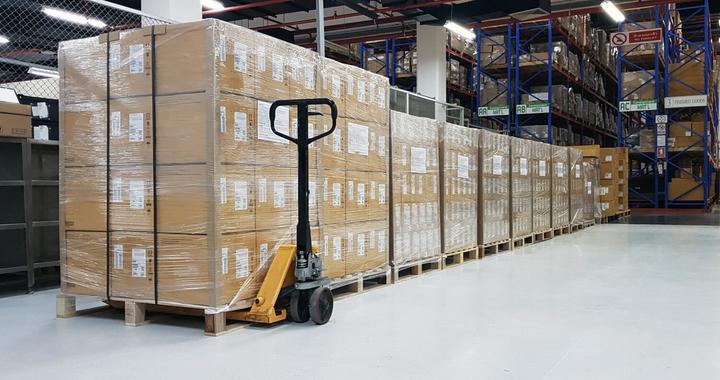 Ever wondered about the roles that different agencies and entities play in international freight shipping? Do you know your carriers from your forwarders, and your brokers from your consolidators?
Global logistics can be a confusing industry, which is why we like to create guides outlining the different parties involved in global logistics.
This time, we're focusing on the role of consolidators, and by the time you've read this, you'll know exactly what they are and how they help shippers to eliminate logistical barriers and reduce shipping costs.
Consolidation in Logistics
A consolidator is a company that specializes in combining cargo consignments belonging to multiple shippers into full container loads—an activity that aids the shippers by giving them a cost-effective way to transport goods internationally.
With the help of consolidators, individual exporters are spared the costs involved with renting and transporting a shipping container that they cannot fill. Instead, this cost is shared among several shippers.
Consolidators play an integral role in the logistics process, and they serve the interest of both the shippers or consignors and the carriers. They collaborate and serve various manufacturers, businesses, and shipping companies, which allows them to create an extensive network of consignors and carriers. They identify shipment needs and connect consignors with the right shipping companies to accommodate their budget and transportation needs.
The Functions of a Consolidator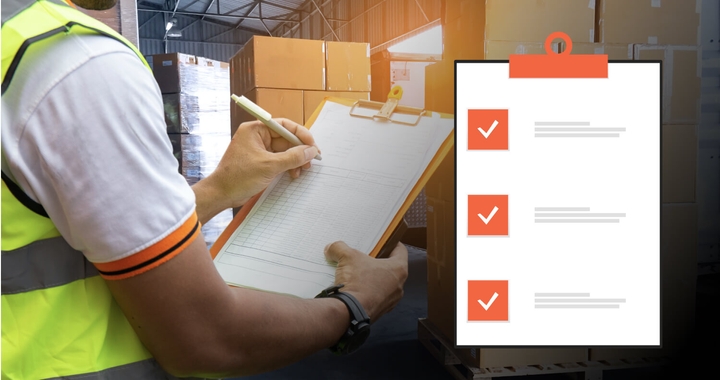 Let's take a more detailed look at the functions of a consolidator in logistics.
Accepting Less-than-Container-Load (LCL)
It can be challenging for small and medium-sized businesses to penetrate foreign markets. These businesses usually lack the capital and infrastructures maintained by trans-national companies (TNCs) and multinational manufacturers. Consolidators or groupage operators are individuals or companies willing to accommodate the needs of small businesses that have less than container load (LCL) shipments.
Freight Forwarding
The terms consolidator and freight forwarder are often used interchangeably because a consolidator may also provide forwarding services. Indeed, consolidators are similar in many ways to freight forwarders, and typically assist shippers more diversely than their title suggests. Many provide an array of services to enhance the supply chain management process.
For example, the consolidator might be involved in managing a customs broker's expert services and introducing businesses to various freight solutions. It can also help businesses compare the costs of using specific freight companies and transportation modes, including rail, truck, air, and ocean. In exchange for providing clients, consolidators often earn commissions from freight companies and carriers.
Consolidators also help carriers and businesses identify the most cost-effective insurance providers, trucking services, and export packing services. They may even arrange the provision of the services mentioned above and roll the fees together in an inclusive shipping quote for the customer.
Facilitating Foreign Buyers & Suppliers
Since consolidators provide a wide range of services, it can be difficult to articulate their logistics and supply chain management role in its entirety. They work as brokers, export firms, agents, and even consortiums to serve companies with international shipping needs, especially SMEs.
They receive and manage orders from multinational companies and large-scale foreign buyers and collaborate with local suppliers and manufacturers.
Consolidators are well-versed in the logistical requirements of origin and destination markets. They specialize in understanding the challenges of each market and with the help of their contacts and networks can help SMEs save costs and enjoy efficient shipping solutions.
Assisting SMEs
Consolidators facilitate and assist SMEs in a myriad of ways. They are conversant with the shipping networks, logistics regulations, and commerce rules of foreign destinations. Typically, foreign buyers do not seek to interact with SMEs directly. Instead, they maintain relationships with consolidators and brokers who can bring them an assortment of shipments from various SMEs. These foreign buyers rely on the consolidators to ensure the quality of the goods and the safety of the shipments.
A Vital Force in Global Logistics
Consolidators serve both foreign and local businesses. They are an integral and significant element of supply chain management and logistics. Be it air, ocean, rail, or road freight, consolidation services are instrumental in reducing costs, overcoming transportation barriers and challenges, and identifying efficient shipping solutions for SMEs.
Shipa Freight takes freight consolidation a step further by applying the power of digitization. We offer all the benefits of a freight consolidator, with the ease and simplicity of a purpose-designed online platform—so you can get LCL quotes, book, pay, and track your freight effortlessly from your desktop or mobile device.
For your next LCL shipment, why not take a few moments to get an instant quote from our website?