Cargo Fumigation in Freight Shipping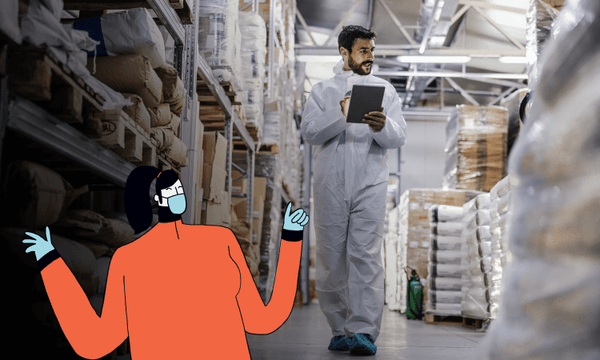 Effortless Shipping
Real-Time Tracking
24X7 Customer Support
Updated on 14 Jan 2021
4 min read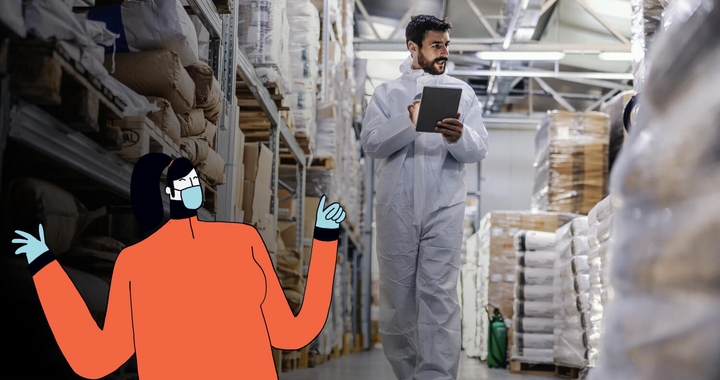 A vast majority of countries do not allow the import of goods unless the shipping containers have undergone cargo fumigation processes at their pickup location. What does the process of cargo fumigation entail? More importantly, why is container fumigation so essential for global safety?
The Necessity of Cargo Fumigation
When cargo is packed, loaded, and waiting to be shipped to its intended location, carriers undertake various fumigation techniques. This process ensures that all living organisms with the potential to be harmful, such as by carrying diseases, are eliminated. Gas is the most common medium used for killing unwanted passengers, including termites, flies, and other harmful living organisms that carry disease or are considered invasive.
This is primarily why most countries have made it mandatory for carriers and shippers to ensure container fumigation before loading and shipping cargo for transportation. It is only through concentrated international efforts that these pests can continue to be stopped.
Fumigation refers to the techniques deployed to eliminate the pests within a specific container or cargo with the help of effective fumigants. Once this process has been conducted, the fumigation company will issue a certificate that will indicate to the customs clearance officers that the cargo fumigation has been conducted in line with leading global practices.
Carriers and shippers carry these certifications to prove cargo has undergone fumigation. These certifications contain details about the cargo fumigation processes, purpose, temperature range, and the fumigants utilized in the process. Cargo and container fumigation is mandatory for international shipping and transit under the banner of the IMO International Maritime Dangerous Goods Code, and it is also required by national governments.
The Process of Fumigation
There are certain types of packaging, such as wooden packaging, which are considered highly vulnerable to pest infections and parasites. Wooden packaging creates the ideal environment for pests to thrive and lay their eggs. Common species include the Asian Gypsy Moth, Asian Lady Beetle, and the Toxic Cane.
There are numerous fumigation processes, and each varies in terms of effectiveness and duration, depending on the kind of gas used. The most common gases used are methyl bromide and phosphine. While both are effective, methyl bromide is the preferred gas for shipping containers.
When fumigating, the container is cleared as well as a five-meter radius around it to avoid people coming into contact with harmful chemicals.
The fumigation company hired will designate a fumigator-in-charge who has documentation that demonstrates their competency. The fumigator-in-charge will provide information like the gas used and the health hazards involved. These professionals also advise on the proper treatment method and exposure time. After properly fumigating the cargo, they will produce the certificates that are legally required for buyers to import goods into the country.
When is Container Fumigation Not Necessary?
The UN agency, ISPM-15, is in charge of setting regulations to prevent invasive species from spreading. The organization determines which materials require fumigation and which ones are exempt. Fumigation is not necessary for man-made materials, cardboards, and plastic palettes. Because of this, non-wood materials are preferred by shippers.
These exemptions include:
Plastic pallets
Presswood pallets (sawdust, wood wool, wood shavings, recycled wood)
Wood packaging made entirely of processed materials.
Barrels (carrying wine and spirit) that were heated during manufacture
Euroblock pallet blocks (wood fiber)
Small wood components that are permanently attached to freight vehicles and containers.
For all other materials, fumigation is a vital and necessary process that transporters and shippers must undertake. Lack of effective cargo fumigation is a principal cause of the transportation of pests and disease-carrying organisms. Therefore, this process is crucial for human and environmental safety.
Types of Fumigations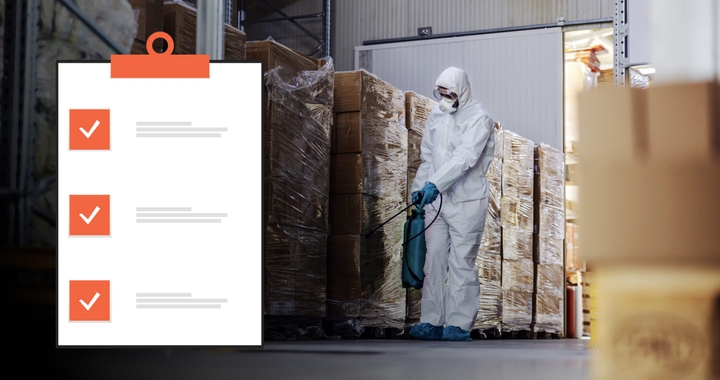 There are two types of fumigations:
Full Container Load (FCL) Fumigation: FCL fumigation is when a full load of goods within the shipping container gets fumigated. The gas is trapped in the container for a specific time before being ventilated. Allowing the gas to circulate makes the process more effective. Once the fumigation process is conducted, the doors of the container are sealed, and the shipment is ready to be dispatched.
Loose Container Load Fumigation: There are other times when the cargo that needs to be fumigated doesn't take up the entire container. Instead of flooding the container, plastic sheets are laid down over the cargo to contain the gas. After the exposure time is met, the sheets are removed, and space is ventilated. Another option is to fumigate empty containers before filling them. select them
Fumigation: A Vital Component of Shipping Safety
Fumigation is a critical process to prevent the spread of pests. Using certified professionals allows shippers to be certain that their goods and packaging meet the standards of safety required for export and import. Before your business commits to shipping any products internationally, remember to check the fumigation requirements in the countries of export and import.
One way to do this is to ask your freight forwarder, as these shipping professionals are typically well-versed in the controls and imperatives demanded by the customs authorities and other gatekeepers that regulate the flow of goods across international borders.