What are Container Freight Stations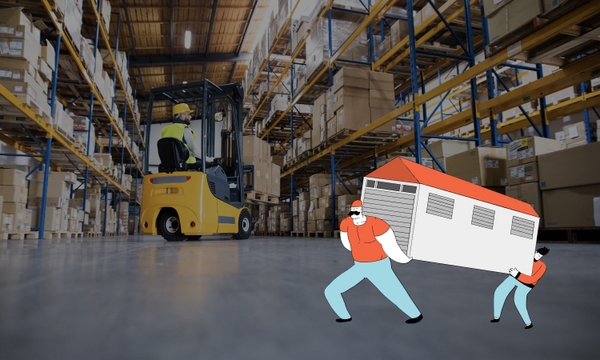 Effortless Shipping
Real-Time Tracking
24X7 Customer Support
Updated on 02 Aug 2021
5 min read
One of the concepts that are heavily used in shipping, especially for B2B shipping endeavors, is Container Freight Station or CFS. This service is being increasingly in demand because more and more sellers are shipping in small quantities or small volumes.
If your products require you to ship in small quantities, you need to educate yourself about CFS. Being informed about what it is, what happens in a container freight station, how it functions, and its benefits will go a long way in helping your B2B shipping experience run as smoothly as possible. In this article, we lay down everything you need to know about CFS shipping.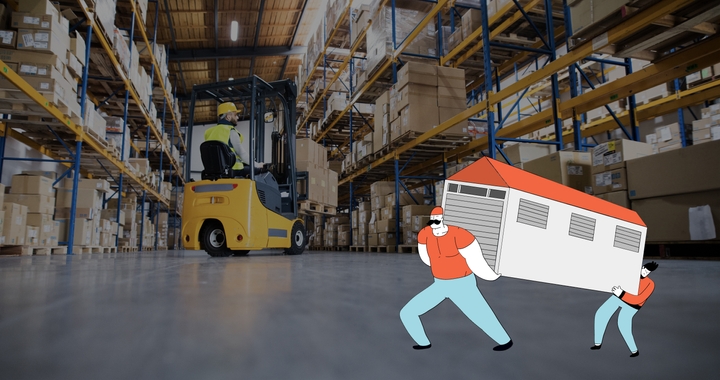 What is a CFS/ What is CFS shipping?
CFS stands for container freight station. It's a location where goods are all taken before they are imported or exported for the purpose of consolidation, deconsolidation, and staging. A container freight station is usually located within close proximity from an air or ocean port where the goods will be transported. These are usually buildings or warehouses that can hold large volumes and quantities of cargo of different forms and nature.
In a container freight station, goods are grouped according to size, volume, or sometimes even the type of goods being shipped. This ensures that the same group of goods gets shipped together, consequently making the shipping process smoother and more streamlined. The cargo then stays in the CFS warehouse until they are ready for their scheduled shipment.
What are the functions of a CFS?
A CFS warehouse serves as a hub where goods can be grouped together, consolidated, and deconsolidated. At the beginning of the shipping process, your shipments, if they are categorized as less-than-container container load, will be grouped with other cargo from several consignors. The grouping happens to fill up an entire standard 20-foot or 40-foot container.
After the grouping in a container freight station or CFS, the container is ready to be moved to the vessel and transported to the destination port or airport. Typically, the destination port or airport will also have its own container freight station located within the vicinity. This is where cargo from containers will be deconsolidated or ungrouped, ready for import and pick up or delivery.
Overall, a CFS, container freight station, functions to make import and export easier and more accessible. Their purposes include:
Providing a place where cargo can be stored, grouped, packed, and ungrouped.
Enabling the quick movement of goods to their destinations
Inspecting the goods for shipment
Providing a station for consolidation and deconsolidation
What are the benefits of a CFS?
Because a container freight station effectively assists and provides a suitable area for consolidating, grouping, and consolidating goods, it significantly contributes to speeding up the whole process of shipping. With a CFS, the facility can yield full control over the goods and prepare them from import or export, thereby saving time, resources, and costs.
Other advantages to CFS shipping include:
Excellent CFS facility standards
Reliable transport and CFS services
Cargo visibility
Bonded facilities
Forwarding, brokering, and transport
Secure storage of your cargo
Customized services
How are CFS and LCL shipping linked?
Container freight stations usually handle LCL shipments or less than container load. This is because, in LCL, the goods undergo the consolidation process. Consignors who are shipping small volumes or quantities of cargo share a container with other shippers. Their goods are grouped together to fill the space in a unit and shipped as one to the country of destination.
For the seamless and orderly consolidation of the goods, the cargo from different sellers or consignors goes through a container freight station where the grouping process is managed and completed. LCL shipping is a cost-effective solution, considering that various sellers share the space of an entire container.
On the other hand, FCL shipment services where goods are shipped in isolation, i.e. when one seller's consignments occupy an entire 20-foot or 40-foot unit, do not need to go through consolidation and deconsolidation. Hence, these shipments aren't usually handled by CFS.
What is the difference between CFS and CY?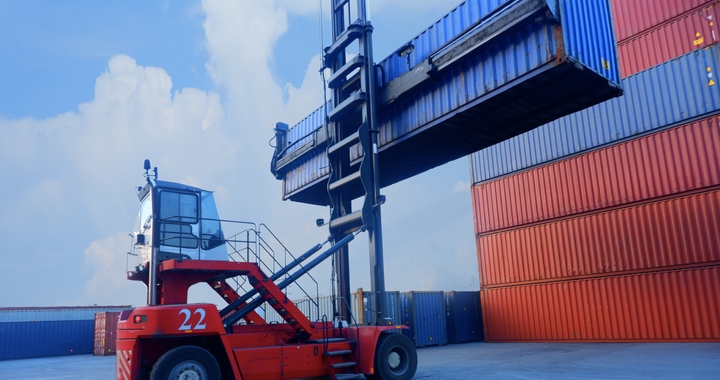 Often a container freight station is used interchangeably with a container yard (CY). However, these two differ. The latter is a marked area in a port that functions as a place to store full container goods. On the other hand, a container freight station is a building or warehouse that commonly deals with less than container load (LCL) goods. More often than not, a CFS is located outside the port, but within close vicinity.
CFS to CFS pier to pier
CFS may be a term easy to comprehend, however, official shipping documents may show other terms that can confuse you. One of these is CFS to CFS pier to pier. When you see this in shipping documents, it simply refers to the goods that are loaded and grouped by a shipper into containers. These goods are also offloaded by the shipper in the container freight station.
Container freight station shipment
A container freight station shipment or CFS shipment is laid down in an official document that outlines the agreements that parties to a shipment have created. The document that governs container freight station shipments is called the bill of lading.
Container freight station shipment services
Container freight station shipment services are those offered to shippers or consignors for exporting cargo. When engaging a B2B logistics container freight station shipment service, you can enjoy the convenience of having a company handle your CFS obligations. This can include:
Moving the free containers from the container yard to the container freight station
Storing the containers
Moving the containers to and from the CFS
Receiving receipts
Tallying of cargo
Packing, stuffing, and sealing containers
There are a lot of technicalities involved in CFS logistics and the shipment process. It's always recommended to engage a freight forwarder to help you ship containers to your destination country.
Shipa Freight is a reliable freight forwarder that can help you make the shipping process easy and hassle-free. Our digital system allows you to monitor and control the shipping process from beginning to end, ensuring a convenient and successful shipment for your business.