SME FAQ: Pre-Arrival Customs Processing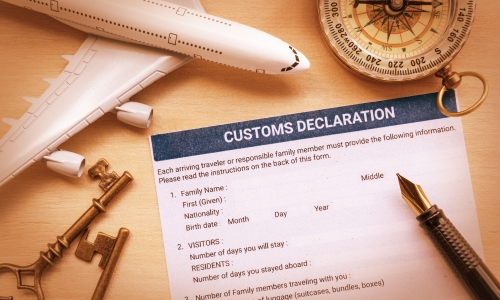 Effortless Shipping
Real-Time Tracking
24X7 Customer Support
Updated on 29 Aug 2018
4 min read
This quick guide to pre-arrival customs processing is part of the Shipa Freight Knowledge Series for small businesses.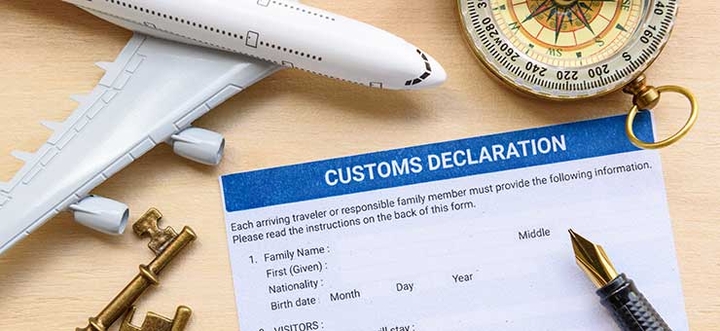 What is pre-arrival customs processing?
Pre-arrival customs processing is a system that allows importers to begin the process of clearing their goods through customs before the products actually arrive at the point of entry. This means that the shipment is usually processed much faster when it arrives at its destination, as paperwork has already been completed and the shipment can be pre-approved.
Japan, for example, introduced a series of modernization initiatives to their customs procedure including pre-arrival processing. From 1991 to 2006, the average release time for sea cargo was reduced from seven days to 2.7, and from 2.2 days to 0.6 for air cargo. In total, Japan customs reduced clearance time by nearly two thirds.
If you're importing goods that are eligible for pre-arrival processing, you'll need to submit pre-arrival import declarations so that customs officials can review the documents before your shipment arrives. Further documents or physical inspections on arrival might still be necessary, but you should be notified if this is the case. Make sure that you're clear about the country's process and requirements and that you complete paperwork fully and accurately to avoid delays.
What are the benefits?
Pre-arrival customs processing can make the import process quicker and more efficient for both the importer and the customs authority. It's intended to facilitate trade and speed up the movement of goods over borders. If you don't use this system, you can only begin procedures and paperwork once your cargo has actually arrived at its destination, which can mean that it's delayed at the border for some time.
If you use the pre-arrival process and no further document or physical inspections are required, customs may be able to issue an import permit as soon as the shipment arrives and the import declaration has been presented.
Which countries offer pre-arrival processing?
Many countries have a pre-arrival customs processing system. For example, Japan has the Pre-Arrival Examination System, the US has 'PAPS', which stands for Pre-Arrival Processing System, and the UK runs the 'CHIEF' system (Customs Handling of Import and Export Freight), which has a pre-arrival stream.
Sri Lanka has announced plans to implement a comprehensive pre-arrival processing system, and to work towards a paperless approach to customs. Other emerging markets that have been working to make trade easier by implementing pre-arrival processing systems in the last few years include Uruguay, the Republic of Congo and Sierra Leone.
Under the World Trade Organization's (WTO) Trade Facilitation Agreement (TFA), which came into force in February 2017, WTO member countries are required to adopt or maintain procedures for pre-arrival processing for imports, and to allow electronic submission where appropriate. The WTO has 164 members, although less developed member countries are only expected to apply TFA provisions if they have the capacity to do so. The WTO is offering support for the countries that need it, so it's likely that more and more countries will implement TFA provisions, including pre-arrival processing.
If you're unsure if pre-arrival customs processing is available for your destination country, check the trade section of the government's website.
Are my goods eligible?
If a country has a pre-arrival system in place, it's likely that most imported goods will be eligible for this method. In particular, if you're importing products that are time-sensitive such as fresh food or seasonal items, using the pre-arrival system is particularly encouraged. There may be some items that are not eligible for pre-arrival customs processing, such as fuel, so check with the trade department of your destination country.
How do I use a pre-arrival system?
Each country's system varies, so you'll need to check the website and seek further help from an expert if you need it. In general, you'll need to submit several documents such as pre-arrival declaration forms and invoices to the relevant customs office in advance. You might need to attach a label with a barcode to your bill of lading or commercial invoice, which can then be scanned by customs authorities when your shipment reaches the point of entry. If your shipment has been pre-approved, it can be released for entry almost immediately. A logistics provider or customs broker can help you navigate pre-arrival customs procedures to beat that border bottleneck.
Streamline the export process
It's important to choose a reliable freight forwarder that can help you navigate compliance rules and get your goods through customs. Use Shipa Freight tool to make the shipping process as simple as possible. Fill in a few details online to get a quote in minutes, and book and track your shipment in a few clicks.