Free Trade Zones in the World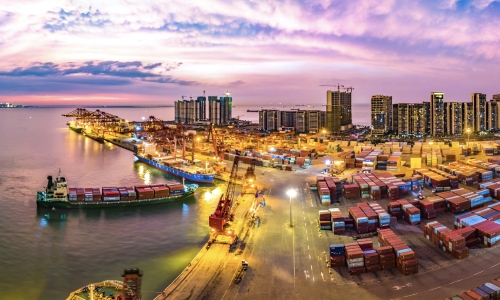 Effortless Shipping
Real-Time Tracking
24X7 Customer Support
Updated on 09 Aug 2020
5 min read
A free trade zone, which is also known as a foreign trade zone in the United States, is an area or part of a country, where normal laws of import and export don't apply as far as bringing in goods from foreign places is concerned. Shipping plays a huge role in the import and export business, and certain names, such as Shipa Freight, make it easier for companies to take care of the shipping bit smoothly. However, restrictions on imported goods are implemented by every nation in one way or another, and that's where free trade zones come in.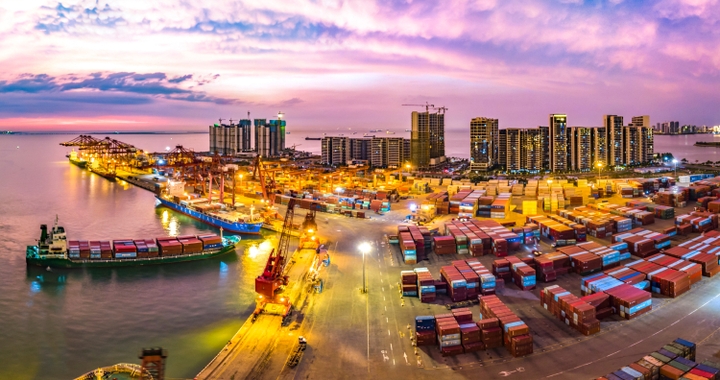 Where are Free Trade Zones Located?
Free trade zones are often located at international airports, seaports, and national frontier areas where the terms of foreign trade established by the government are liberal in comparison to the rest of the country. Developing countries tend to have more free trade zones in order to bring about more economic growth by accelerating mercantile activities and attracting international investments.
While Europe and the United States were the focus of the majority of the free trade zones during the earlier days, more and more locations have emerged over the years, such as India, Singapore, Dubai, and so on.
By investing heavily in infrastructure and reducing certain governmental obstacles, India has managed to improve its free trade zones. In 2015, for instance, plans for a special economic zone was announced to be made at the largest container handler in the country, Jawaharlal Nehru Port Trust (JNPT). JNPT handles 40% of India's containerized ocean trade in totality. Shipa Freight, for example, is involved in a lot of shipping between India and other countries.
Singapore is an open economy and a free port. Over 99% of the imports that enter Singapore do so in a duty-free manner. Singapore has nine free trade zones, and three Free Trade Zone (FTZ) authorities, namely Jurong Port Pte Ltd, PSA Corporation Ltd, and the Changi Airport Group (Singapore) Pte Ltd.
Africa has the fastest-growing middle-class population in the world, and that's what has led to the growth of free trade zones in Africa. The construction of the largest free trade zone in Africa was begun by Djibouti after receiving some financial assistance a couple of years ago, post which an agreement was signed during the initial period of 2016. This trade zone was launched in 2018 and comprises of an area of 48 square kilometers.
UAE has several free trade zones, and one of the biggest names among those is that of Jebel Ali. Initiated in 1985, Jebel Ali has 7000 companies from 150 countries worldwide. The port is located between Al Maktoum International Airport, which is known as the largest cargo airport in the world, and the Jebel Ali Port in Dubai.
How Do Free Trade Zones Work?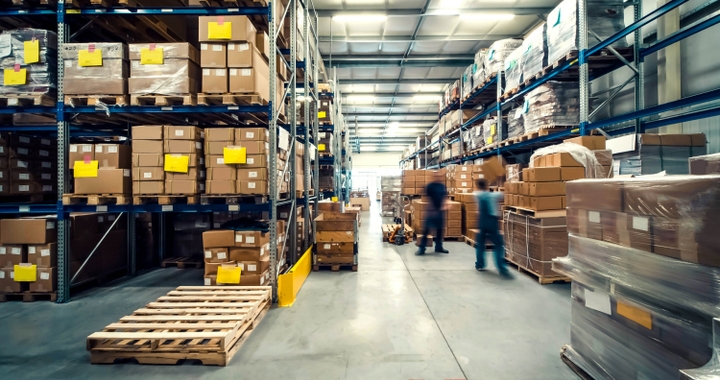 A free trade zone is called so because in it goods can be handled, warehoused, reconfigured, as well as re-exported as finished goods that are duty-exempt without the involvement of customs, protective tariffs, export subsidies, or import quotas. Therefore, the main function of a free trade zone is to make international trade easier. The federally sanctioned site where the free trade zone falls follows the required territorial jurisdiction of the given country, and either has a minimum or no customs control.
No customs duties are required to be paid when the final product is exported from where the free trade zone is located. In case the country that contains the free trade zone imports the products in question, excise and duty taxes are just required to be paid during the transfer between the foreign trade zone and the formal entry.
For instance, there could be an importer of electronic goods in Los Angeles who wishes to store their shipment somewhere to display the products to the customers before the import process begins. They could then leave their goods at a free trade zone located near Los Angeles for a couple of months till they're ready to be distributed among their customers.
What are the Benefits of Free Trade Zones?
Free trade zones come with numerous benefits. Some of these benefits are as follows:
Duty deferral is definitely one of the biggest advantages of free trade zones. Goods can be brought into the free trade zones by companies without any sort of fees or duties, along with not having to pay inventory tax.

If the United States is to be taken as an example, tariffs on raw materials or component items tend to have a higher duty rate in comparison to the final product, which puts the manufacturer at a cost disadvantage to an importer. Although, if a free trade zone is involved, the manufacturer can pay whichever duty is lower. The tariff associated with the manufactured goods is often even zero in some cases, thereby doing away with the costs of importing goods and raw materials.

While importing raw materials and components into the free trade zone, no customs duty is required to be paid till it enters the country's commerce. Customs duty is also not due when the goods are exported from the free trade zone.

Free trade zones help in saving over manufacturing processing fees, as they can be used to handle transshipping operations. While exports are one of the main focal points of free trade zones, transferring goods from one free trade zone to another without having to pay customs duties is also a feature that can be taken advantage of.

Unlimited storage is another benefit offered by free trade zones. Until a port is available or if there are quotas on goods until they can enter a country, a company can store its goods in a free trade zone, thereby swiftly handling any restrictions there may exist on quotas.

An importer who operates in a free trade zone is required to fill a customs entry just once a week instead of having to do so every time a shipment is brought into the country.