Best Incoterms When Shipping To and From China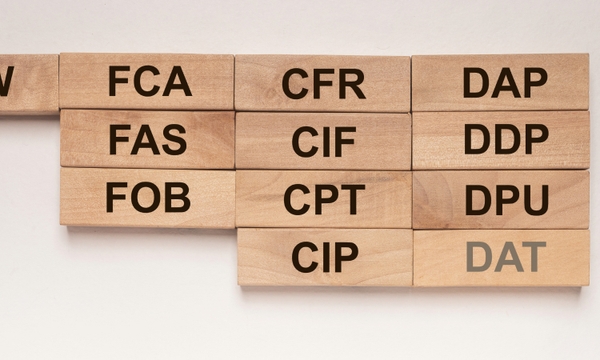 Effortless Shipping
Real-Time Tracking
24X7 Customer Support
Updated on 13 Jul 2021
11 min read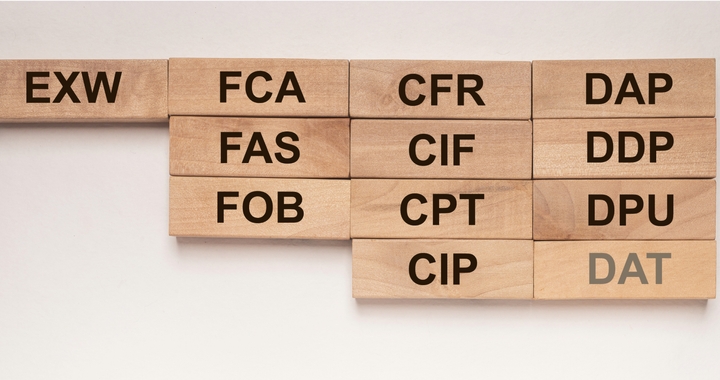 If you've not shipped internationally before, you may not be familiar with incoterms—but you need to be if you want to import goods from China at the best price possible. That's because your supplier in China will almost certainly base their price quote on an incoterm.
What Are Incoterms?
Incoterms represent the agreement between buyers and sellers about who takes responsibility for cargo at the different stages of an international shipment. All incoterms are represented by three letters.
Why Incoterms Are So Important In Shipping
Incoterms define who has control of and accepts risk for a shipment at specific stages during transportation. It's important to know your obligations relating to your freight shipment because that enables you to control costs. When shipping from China, the seller and buyer need to agree on who's responsible for:
Getting the goods from the supplier's site in China to the port or airport
Export and import customs clearance
Choosing the carrier
Ensuring the freight
In addition to the above, responsibility for other elements of the shipment is also divided between the consignor and consignee. That's why an incoterm must be included in the sales contract so that the buyer, and the seller in China, both know who is responsible for what and when.
It might be tempting to choose an incoterm that gives your supplier most of the responsibilities for managing the shipment. While that might mean less hassle for you on paper, it also means less control and could lead to higher costs.
When the shipper holds the majority of responsibility you have to accept the prices and conditions of transportation that your supplier agrees with their shipping agent or freight forwarder.
If you'd like to know more about incoterms in general, we've published a more in-depth article on the topic. In this article, we're homing in on a more specific aspect of incoterms—their application when importing goods from China, the world's manufacturing epicenter.
The Impact Of Incoterms On Imports From China
The incoterm you choose when importing from China can make a big difference to the cost of your shipping. Yet it's easy to overlook the importance of incoterms and focus instead on getting the best possible sale price for the goods you're shipping. That could be a big mistake if you're seeking the lowest freight rate.
As mentioned earlier, many suppliers in China will include the cost of shipping in the price you pay for their products. If you see price lists with various prices, it's likely the difference is caused by a different incoterm being attached to each price.
The incoterm you choose can also affect other, critical elements of the international shipping process, including:
The efficiency of your supply chain
Transit times
Condition of the goods
The Three Most Common Incoterms For Importing From China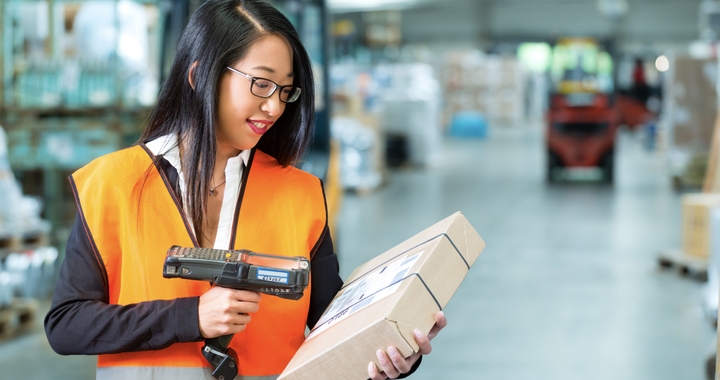 Generally speaking, the three incoterms that offer the most viable options when importing goods from China are FOB, EXW, and CIF. Let's take a look at each of them, outlining the responsibilities they give the buyer and seller respectively. We also offer suggestions as to which of these incoterms is best to use.
Importing from China Under the FOB Incoterm
Let's start with the most popular incoterm used for imports from China. FOB stands for free onboard (or sometimes freight on board). It's the oldest Incoterm and, together with CIF, the most often used in international ocean shipping. It is not used for air freight.
With this incoterm, the seller's responsibilities end when the goods board the ship that's transporting them to your chosen destination. The term typically used to denote the point at which responsibilities switch from seller to buyer is the moment the freight 'crosses the ship's rail'.
As a result of this definition, FOB is not always used for container shipping. That's because many containers are delivered to a container warehouse or terminal before being loaded onto a shipping vessel.
Therefore, an alternative incoterm—FCA— is used by buyers and sellers who agree to the transfer of responsibility before the cargo crosses the ship's rail. We will explain more about FCA incoterms later.
With FOB, once the cargo is on board, responsibility passes to you, the buyer. Therefore, if any damage or loss of cargo occurs during transit, you bear the cost.
Your Responsibilities With FOB:
Ocean freight costs and surcharges
Ocean freight insurance
Arrival fees
Customs clearance
Inland transportation costs from the port of arrival to the destination
All associated taxes and tariffs
Your Seller's Responsibilities With FOB
Inland transportation from the warehouse in China to your chosen port of loading
Provision of certificates required at the port of loading
Management of customs clearance in China
Customs fees in China
Port expenses
Following the theory that whoever pays is in control, the FOB incoterm allows you to:
Select the carrier
Choose the shipping route
Negotiate with the freight forwarder
Negotiate a lower price with the seller
Lower your costs by reducing taxes, fees, and tariffs
Using the EXW Incoterm for Shipping From China
Now let's look at another incoterm that many shippers regard as a safe option when importing from China.
EXW stands for ExWorks. In this incoterm, the seller's responsibilities end once the goods are made available to you at their manufacturing site. It's pretty much a case of goods off the conveyor belt, ready for shipment, now over to you. The EXW incoterm is used for ocean and air freight.
*As an incoterm with minimal obligations for the seller, the EXW price your China supplier quotes you should be lower than quotes for other incoterms. *
Also, if you're working with a new supplier in China and aren't comfortable with the idea of pricing the transportation and shipping services in China, EXW could be the incoterm for you.
Your Responsibilities With EXW:
Paying for the cargo
Ensuring the cargo
Departure fees
Arrival fees
Customs clearance at origin and destination
Inland transportation at origin and destination
All associated fees and duties
Your Seller's Responsibilities With EXW
Making the goods available for transportation
Provision of all certifications and documents ready for export
Challenges to be Aware of With EXW Price Agreements
As you can see, EXW places the lion's share of responsibility with you. That gives you plenty of control but also means you are responsible for many things that happen in China which could be beyond your control, including:
Difficulties loading containers
Problems transporting the freight from the manufacturer in China to the port of loading
Issues with customs clearance at a port in China
Customs inspection costs (if required)
Shipment delay costs
All of the above can slow your shipment down and add costs that you'll be liable to pay.
Unless you have considerable experience in managing supply chains in China or a partner or representative in the region, coordinating logistics from thousands of kilometers away is virtually impossible. Aside from that, you will have to contend with cultural differences and the language barrier. Consequently, you may find that the high degree of control EXW gives you over the shipment simply isn't worth the hassle.
The CIF Incoterm for Imports From China
The incoterm CIF stands for Cost, Insurance, and Freight. It only applies to ocean freight, not air freight. At first glance, it may seem the most attractive incoterm for buyers because the division of responsibilities leaves far more for the seller to do than you:
Your Responsibilities With CIF:
Pay for the cargo
Arrival fees
Customs clearance at the destination
Port to warehouse transport fees
Import taxes
Your Seller's Responsibilities With CIF:
Delivery of goods as agreed
Management of export documentation
Warehouse to port transportation costs in China
Charges at the port of origin
Customs clearance in China
Customs fees in China
Ocean freight costs
Insurance costs
Remember, in international shipping, control belongs to whoever is paying. The CIF incoterm imbues the seller with responsibilities for freight payments, negotiations, choosing a freight forwarder, and organizing the shipment.
It's for this reason that the CIF incoterm is not recommended for imports from China. It limits the control you have over costs—in particular arrival costs.
Using the CIF incoterm could increase your costs. That's because you'll need to hire an agent at your cargo's destination to manage the customs clearance process. However, it also depends on the situation. If you receive a shipment from China on CIF and it does not include the local charges and customs clearance, you could have a release agent charging exuberant amounts in local charges.
It's also worth noting that in some countries, the shipping cost is added to the total costs for clearance. The CIF Incoterm is one of those Incoterms that depends on the intent of the parties, which is why it's important to access the contract to back it up.
Your supplier knows this and some will transfer responsibility for the shipment to this agent. Your agent then becomes the consignee on the Bill of Lading, with full responsibility for the cargo. Your agent might charge you extra fees which you need to pay before they release the goods to you. So what looks like a hassle-free incoterm on paper turns out to cost you more, placing extra pressure to get your cargo off the agent or face delay fees.
EX Works vs FOB vs CIF—Which Should You Choose?
Given the above, you may want to choose another incoterm instead of CIF when importing from China. Many experts recommend FOB for its balance of seller and buyer responsibility. EX Works can give you too much risk, while the downsides of CIF are potentially extremely costly.
Shipping From China With the FCA Incoterm
FCA stands for Free Carrier and can be used for any mode of freight shipment—air, ocean, road, or railroad. Like FOB, the seller's responsibilities end when the cargo—which has been cleared for export— is handed over to your chosen carrier.
Unlike FOB, the goods do not have to cross the ship's rail for the responsibility to transfer to you. It can happen anywhere, at a container terminal for example, where many ocean shipments are delivered before being transferred onto a vessel.
This makes FCA a more flexible incoterm than FOB, popular with buyers shipping from China using containers.
Door To Door Incoterms 2010
Want your goods to be delivered door-to-door from China to your destination? There are three incoterms you need to know about which apply to both ocean and air freight:
DPU (Delivered At Place Unloaded)
This incoterm was formerly known as DAT (delivered at terminal) until an incoterms update in 2020. DPU gives the seller the responsibility for all elements of a shipment from China, up to and including the unloading of the goods at your chosen destination.
The incoterm name change reflects the fact that the goods don't need to be unloaded in a terminal. They can be unloaded at any destination agreed upon between you and your supplier. That could be a quayside, warehouse, container yard, or road/rail terminal. As a result, DPU can also be regarded as a door to port incoterm.
Your Responsibilities With DPU:
Transporting the goods from the terminal to the final destination
Import duty, tax, and customs fees
Your Seller's Responsibilities With DPU:
Export fees in China
Carriage insurance
Destination port charges
DAP (Delivered At Place)
The key difference between DAP and DPU is that with DAP your seller takes responsibility for all elements of the shipment from China, including the final leg of the journey. You just take responsibility for unloading the goods at the final destination, whatever mode of transport is chosen.
DDP (Delivered Duty Paid)
With this incoterm, all you need to do is unload the goods at the final destination. Your seller assumes all risk and responsibilities for everything else associated with the shipment from China.
FOB, CIF, and EXW Hong Kong
Although under China's control, Hong Kong enjoys 'free port' status. That means if you are importing from Hong Kong, your goods will be exempt from customs controls and procedures. All other aspects of incoterms that apply to importing from China remain.
Know Your Incoterms To Save Time And Money
The purpose of incoterms is to bring clarity to the commercial shipping, but the sometimes subtle differences in incoterms can lead to confusion. Even experts don't agree which is the best incoterm to use when importing from China, with FOB and EXW both having their supporters. However, there seems to be agreement that CIF is the incoterm to avoid.
The most important thing to remember about incoterms and imports from China is that whoever has control and responsibility for the freight controls the price. But while having more control over the freight gives you the scope to negotiate lower prices, it can also lead to the payment of unexpected fees.
So you should negotiate carefully with your Chinese suppliers. Remember, the price differences you see aren't always down to the ocean or air freight rate.
Some suppliers use pricing to get you to choose the incoterm that benefits them most. You want the incoterm that benefits you most. A solid understanding of incoterms will help you make an informed decision.