8 International Freight Shipping Insights for "Fulfillment by Amazon" Users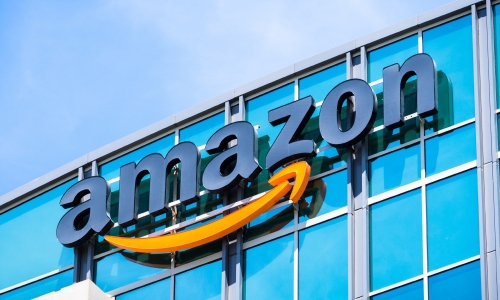 Effortless Shipping
Real-Time Tracking
24X7 Customer Support
Updated on 11 Aug 2018
9 min read
Fulfillment by Amazon presents valuable opportunities for online retailers anywhere to penetrate markets in North America, Europe, Japan, and China. However, before signing up, etailers should be aware that international freight shipping to FBA is not without complexity.
For example, FBA allows merchants complete freedom in how and with whom they choose to ship inventory to Amazon's fulfillment centers.
At the same time, the program has requirements that can make the RIGHT choices hard to identify—and for unsuspecting etailers, costly surprises can arise from getting it wrong.
The good news is that by understanding the freedoms, restrictions, and requirements, it is entirely possible to optimize the shipping process, especially with help from an FBA freight forwarder that can turn insider knowledge—like the six "must know" facts below—to the merchant's advantage.
What is Shipping with Fulfilment by Amazon (FBA)?
Shipping in Fulfilment by Amazon is a project launched by the e-commerce giant, helping retailers with their storing, packing, and shipper efforts. With this movement, retailers can send their goods to Amazon fulfillment centers and they will handle the packing, shipping, customer service, as well as the returns and exchanges.
Available FBA Centers in the US
Amazon has various fulfillment centers in the US you can ship to directly from China to get your products sorted and shipped by the FBA program. You should ship to the FBA center closest to your supplier, which in most instances would be a center located in California.
California FBA centers include:
FBA Warehouse #UCA6-2727 Kurtz St, San Diego, CA, 92110
FBA Warehouse #UCA7-222 Commercial street, Sunnyvale, CA, 94085
FBA Warehouse #UCA4-2006 McGaw Ave, Irvine, CA, 92614
FBA Warehouse ​​#UCA2-Redondo Beach, CA, 90277
FBA Warehouse #OAK3-255 Park Center Drive, Patterson, CA, 95363
8 Facts About Shipping to FBA for International Etailers
1. Amazon Can Turn One Shipment into More
When shipping to FBA fulfillment centers overseas, e-tailers should be aware of Amazon's inventory placement options, because these have a substantial impact on the overall cost of international freight shipping.
The default option is known as "distributed inventory placement." This setting will apply automatically unless the merchant changes the option in Amazon's account settings.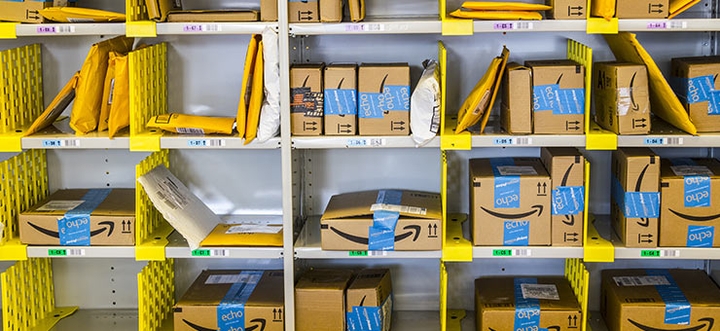 What it means is that Amazon can make an executive decision to split the merchant's shipment, assigning it to multiple fulfillment centers. Moreover, the merchant must bear the international freight shipping costs whether their inventory goes to one, two, three, or more fulfillment centers.
Shipping to three locations will clearly cost more than shipping to just one, perhaps attracting additional costs for air or ocean freight, plus increased rates from the logistics companies moving the shipment from ports of entry to the Amazon fulfillment centers.
2. Merchants Can Avoid Shipment Splitting… At a Cost
Merchants can opt out of distributed inventory placement and choose an alternative option, which Amazon calls its "inventory placement service." This option is available for selection in the Amazon account settings and ensures that a shipment goes to one fulfillment center only.
However, this "service" is not free of charge. It is subject to a "per item" fee. Furthermore, the merchant is not able to choose the destination warehouse. That decision remains in Amazon's hands.
The decision to opt for distributed inventory placement or the inventory placement service should depend primarily on how each option impacts the etailer's selling costs and margins, but there is also another factor to consider.
Regardless of the option chosen, Amazon can still decide to split the merchant's inventory after arrival at the first fulfillment center and ship some of it to other locations.
The practice is well-intentioned, and Amazon foots the bill for these inventory transfers. However, that does not lessen the inventory-visibility impact on merchants, who must continually check to see if their stock is on the move and where it's being held.
3. How to Influence Fulfillment Center Assignment in the USA
As mentioned earlier in this article, retailers have no say in warehouse assignment, even if the inventory placement service is used. Still, there is a way to try influencing the assignment and reduce shipping costs.
Among the various items of information Amazon requires from merchants shipping to FBA, is a "ship-from" address. This address is only significant in as much as Amazon uses it to determine which fulfillment center will be assigned. In other words, any address can be used as the ship-from address.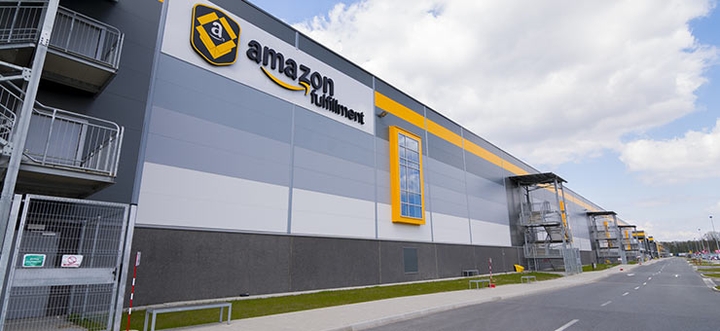 Some merchants make the mistake of using the point of shipment origin, but this can lead to the assignment of a fulfillment center anywhere in the United States. By using a ship-from address within the United States, merchants can increase the chances of being assigned a fulfillment center reasonably close to that address, possibly saving a fortune in transcontinental logistics expenses.
4. Inventory Labeling Requirements
Amazon is particular about how merchants label products for shipment to FBA, and requirements can be confusing for the uninitiated. Aside from the product labels, which must meet with strict criteria applied by Amazon, merchants may need to apply other labels to product packaging. These might include:
Sold as set: This label must be applied when merchants ship multiple items intended to be sold together (boxed sets of books for example).
Ready to ship: This label is required for items to be sold in plain boxes, to prevent Amazon warehouse operatives from opening the boxes. Without this label, warehouse staff may erroneously open the boxes, thinking they are outer cartons used for inbound shipping.
Risk of suffocation: This label must be applied to plastic bags used to package inventory (if the bags have openings over a certain size).
Expiration date labels: These must be applied to any perishable items, to notify Amazon not to ship items that have gone past the expiration date.
Team lift: This label must be added to any package weighing over 50 lbs (22.5 kg).
Mech lift: This label must be applied to any package weighing over 100 lbs (45 kg).
5. Outsourcing Options Abound for FBA Merchants
Along with the labeling stipulations mentioned above, FBA also has a number of specific requirements for inventory preparation and packaging. However, for retailers not wishing to handle the management and execution of packaging and labeling, there is an alternative solution worth exploring—it's called outsourced logistics.
Merchants can choose to have their products sent to the warehouse of a specialist FBA freight forwarder or 3PL, where it will be prepared, labeled and packaged, before being shipped on to Amazon's fulfillment centers via ocean or air freight.
Even if a merchant prefers not to outsource "value-added" services like packaging and labeling to specialist logistics companies, there are other good reasons to work with a freight forwarder.
For example, it's easy to misunderstand the delineation of responsibilities between the merchant and Amazon. When those responsibilities are misunderstood, merchants can find themselves hit with unexpected costs, delays in the arrival and intake of shipments into FBA warehouses, and possibly even fines or legal repercussions from customs infringements.
6. The Things for Which Amazon Will Not Accept Responsibility
A good freight forwarder will help an etailer stay compliant with customs regulations, importation laws, and Amazon's FBA policies. At the very least though, merchants should familiarize themselves with the following shipment obligations that Amazon will not shoulder—and arrange to have them covered before commencing shipments to FBA:
Provision of tax ID or POA numbers
Provision of air or ocean freight, customs brokerage, or freight forwarding services
Payment for transportation and delivery to FBA fulfillment centers
Taxes, duties, tariffs or other charges involved with international freight shipping to Amazon
Compliance with government agency requirements relating to imports to the FBA country
Assignment of an importer of record or ultimate consignee for shipments inbound to FBA fulfillment centers
Keeping on top of all these responsibilities, while also trying to focus on marketing, sourcing, and development of growth strategies can be a tall order for smaller online merchants. Ignorance is not a practical option, so having an FBA-savvy partner to manage shipping obligations can help enormously.
7. Comingling of Inventory
In 2020, Amazon's FBA program added a new commingling feature, which is allowed for shipments that use the Amazon barcode. In this feature, the FBA warehouse stores product units together regardless of who the seller is. When ordered by a buyer, they ship any of these in a stickerless inventory method.
This may be a cause of concern for shippers, with their reputation on the line. There will always be the possibility that products from other sellers are not as high-quality as yours or could be counterfeit, and the risk of Amazon sending these to your customers instead of the specific products you sent to the warehouse may be a cause of concern.
8. Inventory Performance Index
Amazon has also added a new feature called the Inventory Performance Index, which allows you to gain insights into how your inventory is performing. This helps you make decisions to improve your inventory management and boost your sell-through rate. Some factors provided include:
In-stock inventory
Excess
Stranded inventory
Sell-through rate
This can be easily accessed in a dashboard so you can monitor and keep track of your inventory statistics.
FBA Shipping: A Learning Curve Worth Climbing
Amazon's FBA program helps ecommerce retailers operate without the need for time and labor-intensive management of inventory and last-mile distribution. However, merchants should not make the mistake of thinking it's a completely hands-off arrangement for them.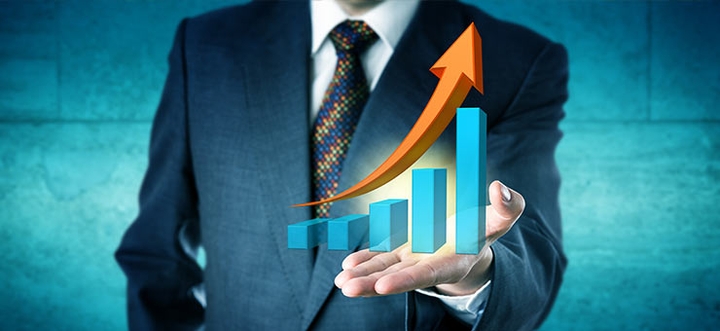 It is important to stay proactively involved in the management of inventory, before, during, and after shipments arrive in FBA fulfillment centers. Etailers should also take care to do their homework. There is always more to learn about FBA and the more merchants know, the more they can exploit the program's benefits to improve sales and profits.
If your company or business is just getting started with FBA, Shipa Freight is here to help. We are a freight forwarder that really knows the FBA landscape, so contact us today using our simple online form. A member of our team will get right back to you via phone or email.