Guide to International e-Commerce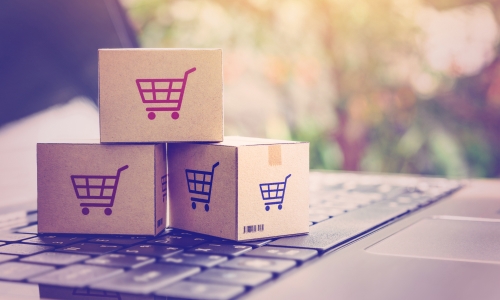 Effortless Shipping
Real-Time Tracking
24X7 Customer Support
Updated on 11 Aug 2018
5 min read
Our recent research shows that on average, a quarter (26%) of SME exporters' annual revenue comes from international online sales. There are signs that this number will increase: 73% of exporters expect online sales to grow faster than offline sales over the coming year.
It makes sense for small businesses to expand their horizons. Many emerging market economies have growing middle classes with money to spend and a willingness to spend it online. International e-commerce can be one of the easiest ways to open your business up to overseas buyers.
This can seem as simple as tweaking your website or using an online marketplace that facilitates overseas sales. However, there are other things to think about too, including payment methods, international returns policies and overseas delivery options.
Use our step-by-step-guide to get started:
Using An Online Marketplace
One of the easiest ways to get your products in front of international buyers is to use an online marketplace like eBay, Amazon, Rakuten, Alibaba or JD.com. These platforms attract buyers from all over the world, and you can usually make your products visible overseas simply by adjusting your account settings or listing details. On eBay, for example, you can sell your goods to overseas shoppers simply by offering worldwide postage and accepting PayPal as a payment method.
Check the guides provided by each marketplace to see what you need to do to sell internationally and to understand any fees payable and the rules that apply.
Tailoring Your Website To International Buyers
Instead of using a marketplace, you may prefer to sell your products via your own website. This avoids the fees and rules of a third-party site, but it does mean that you need to put some work into adapting your website and attracting international buyers to it.
One way of doing this is to add international content to a sub-domain or subdirectory, although you may decide to create an entirely different domain instead. The person who built your website will be able to help you with this.
Tailoring your website or creating new websites for overseas markets will require some research to make sure that you understand differences in culture and shopping preferences. Spend some time on local sites to see how products are positioned and how the sales process works.
Ideally, you'll also translate your website into the languages spoken by your key target markets. You may opt to use an online translation service like Google Translate, a free machine translation engine, or MotaWord, which uses cloud technology to pool the efforts of multiple human translators. For a more reliable translation, you may decide to pay a professional translator, or ask a native speaker to review the machine translation for accuracy.
Remember that things like units of measurement and date formats often differ between countries too.
Attracting International Buyers To Your Website
Once your website has a more global flavor, how do you persuade international buyers to visit? Think about how to internationalize your digital marketing efforts.
It's important to get to grips with international search engine optimization (SEO), in an effort to get more traffic to your site by pushing it higher up the search engine results.
You will have made a good start on this by tailoring your website and translating your content, but also add some links to local content and consider things like language meta tags. You may also want to find ways to rank on search engines that are popular in specific regions. Although Google is the most popular search engine in most countries, Baidu tops the list in China, and Yandex is Russia's search engine of choice.
It's also worth thinking about international pay-per-click (PPC) advertising. It's best to set up a separate AdWords experiment so that you can test it out without affecting any other campaigns that you're running. Next, you need to turn on multiple languages in your campaign settings, and do some foreign language keyword research, ideally with the help of a native speaker.
International Payment Methods
Using a payment gateway to authorize debit and credit card payments can be a secure and efficient way to manage transactions from buyers around the world.
Some of the best known include PayPal, Authorize.net and Stripe, but there are lots of other providers available. Bear in mind that payment gateways often charge an additional fee for international transactions.
Dealing With International Returns
Deciding how you will deal with international returns is important when you're selling overseas. You need to make sure you're compliant with all international selling laws, including requirements for returns. You'll often need to offer a 14-day returns policy, although it's usually acceptable to ask the buyer to pay for postage.
If you're using an online marketplace like eBay or Amazon to sell your products, make sure that you fully understand their international returns rules, which can be quite onerous. If you're selling on your own website, remember to clearly state your returns policy.
There are also lots of companies that can help you handle international returns.
International Postage
It's important to do some research into international delivery options before you start selling your products overseas.
When you're choosing an international delivery provider, check whether there's a simple online booking process, a tracking service, and whether your products can be insured during transit. Also find out whether the provider will arrange customs clearance, and whether duties and taxes are included in the shipping price.
Look for an established freight forwarder with a global network, as they will usually be able to negotiate more competitive rates with carriers. However, it's important to consider other factors as well as price. Find a shipping partner with a good reputation, who can help you comply with regulations and navigate customs rules. Read our guide to your first overseas shipment for more information, and visit Shipa Freight to get a quick online quote.