10 Largest Ports in China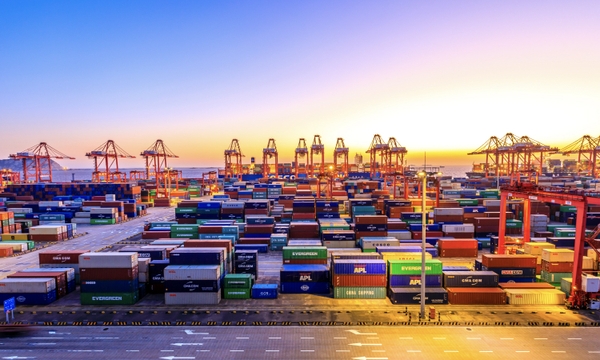 Effortless Shipping
Real-Time Tracking
24X7 Customer Support
Updated on 01 Jun 2022
6 min read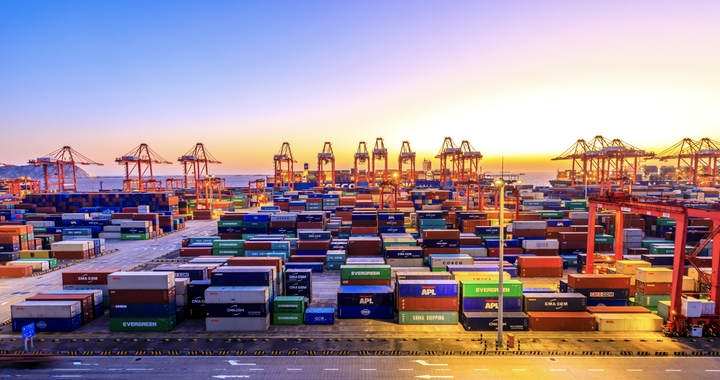 A port, a facility situated by the sea, is primarily used as an area where goods, services, and even people are loaded and unloaded so that trade between islands may easily be facilitated. Through time, the development of ports has been heavily focused on since exchange through bodies of water is found to be highly successful in business and other product dealings.
There are thousands of seaports in the world today — 34 active ports and more than 2000 minor ports are located in China. A large number of major ports in China has made it very productive for trade. China was even coined as a major shipping and industrial nation because of the number of seaports it has.
The ten largest China ports are the following:
1. Port of Shanghai
The port of Shanghai covers an area of 3,619.6 kilometers. It sits at the mouth of the Yangtze River. It became a treaty port in 1842, which made it an international commercial city. By the early 20th century, it became the largest port in Asia.
Because of its location, this China port became the most important point of ingress for foreign trade in China. Its cargo tonnage hits an average of 500 million tons annually, thus making it the busiest container port in the world today.
Millions of goods have been shipped in and out of this port daily. The goods that it handles start from the most basic home appliances to highly toxic and delicate coal, metal-ore, and petroleum products.
In 2019, it was named the "best-connected" port in the world. However, even with this title, the port of Shanghai remained competitive. Trade improvements and continuous developments in machinery are left uninterrupted to make sure that the services that this port offers are world-class.
2. Port of Shenzhen
This port is a collective name for numerous ports located along the shores of Guangdong Province in China. The port has around 130 international cargo routes. Its annual transshipment capacity is about 194.9 million tons. It is popular with the transport of infrastructure, which makes it highly attractive to foreign investors.
3. Port of Ningbo-Zhoushan
This port faces the municipality of Shanghai. With an average annual cargo tonnage of 700 million, it is truly one of the busiest seaports in China. The goods that it largely imports are raw materials and manufactured goods from as far as North and South America. It has maintained its steady operation during the COVID-19 pandemic. Thus, it is considered an expert in taking safety measures when it comes to the entry and exit of cargoes in the port region.
4. Port of Hongkong
Located by the South China Sea, this port of China has been an important factor in the economic development of Hongkong. Its harbor handles all types of vessels one can think of. It is home to around 795 vessels. Its annual twenty-foot equivalent unit (TEU) peaks at 18 million on average, which is 89% of Hong Kong's total cargo output.
Aside from being a point of exchange of products, this port has a lot more to offer — from dry docks, anchorages, slipways, repairs, up to a variety of maintenance facilities for all types of vessels.
5. Port of Guangzhou
Loading and unloading, storage, bonded warehousing, and container freight services are only some of the services offered by this port. Many agricultural, manufactured, and industrial products, such as chemical fertilizer, coal, grain, oil, ore, steel, and vehicles, are shipped through this port.
This is known as the biggest comprehensive hub in South China because of the buoyant economic activities that depend largely on this port.
6. Port of Qingdao
Overlooking the Yellow Sea in eastern China, the port of Qingdao offers one of China's best natural harbors. Its bay is open all throughout the year to large vessels.
There are many different universities in this area. It is also a major center for marine sciences and technology. Aside from these, an important cultural center is also within its land.
These are some of the factors why many people live in the urban area surrounding the port of Qingdao. Due to its large population, many goods and services are also needed by the people residing and visiting the area. Imports from all over the world are received in this port primarily for the use of people living here, while exports are also largely recorded due to business transactions whereby goods from Qingdao are served to the world.
7. Port of Tianjin
Formerly called the port of Tanggu, the port of Tianjin is Northern China's largest port. It is also recognized as Beijing's main maritime gateway.
This port handles an average of 500 million tons of cargo annually. It has been through enormous expansions through the years to cater to a large amount of cargo it handles. Today, it is continuously being developed to increase its capacity rate.
This Chinese port is always open. It handles all types of cargo and serves passengers as well.
It is known for handling oil and liquid bulk cargo. One of the remarkable services it offers is the handling of cargo containing propylene and liquid lye. It has roll-on and roll-off terminals also, which handle grain and other edible oils.
The 8-hectare port of Tianjin has a capacity to handle approximately 500 thousand passengers per year. Since a tourist complex is being developed here, offices, restaurants, hotels, and other agencies spring left and right around the area. International cruise lines even made it its homeport in Asia.
8. Port of Dalian
Dalian, one of China's ports, is located on the southern end of Liaoning province's Liaodong Peninsula. It is regarded as the Pacific's trading gateway.
This port established trading and shipping links with more than 300 ports in more than a hundred countries and regions of the world. International and domestic container shipping routes are also available through this port.
9. Port of Xiamen
Located on Xiamen island, this port recorded handling 191 million tons of cargo in 2013. It is one of the trunk line ports in the Asia-Pacific region.
It is one of China's major international deep ports. This might be the reason it has been documented that the world's top 20 shipping companies have established major shipping routes and operations with this port.
10. Port of Yingkou
This port is an international seaport located in northeast China. It plays as a major import facility with regard to trading with parts of Mongolia. It has been engaged in international trade or shipping since 1858.
The port's principal activities are engaged in the trade of grain and sugar, timber, oil tar, coal, steel, and vehicle imports. Fifth-generation container ships can also be accommodated in this port. It handles a million tons of crude oil shipping as well as terminal handling and storage of the same.
Because this port has convenient access to highways and China's rail network, this port has been busy distributing goods to its neighboring areas.
These may only be the top ten largest Chinese ports, but it reflects how far the networking of goods can go through ports. Whatever we have in our hands or corners right now, we have because of trade or exchanges done through land, air, and most especially through bodies of water.