10 Largest Ports in Europe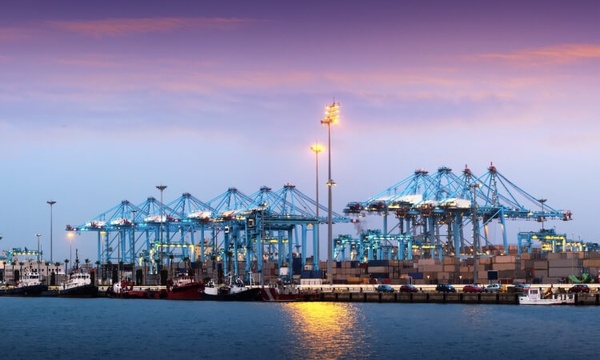 Effortless Shipping
Real-Time Tracking
24X7 Customer Support
Updated on 04 Jan 2021
7 min read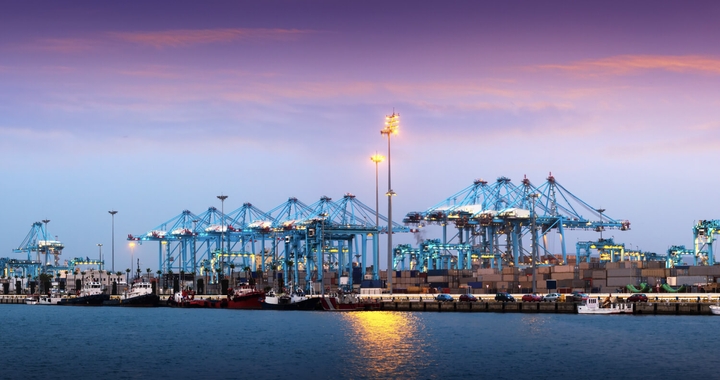 In any discussion of port sizes and importance, the cargo volume handled annually is commonly used as a primary indicator of scale. The volume is typically expressed in twenty-foot equivalent units (or TEUs)—a rough measurement arrived at by dividing the length of a shipping container, in feet, by 20.
For example, a standard forty-foot container is 40 divided by 20, and is, therefore, two TEU. When calculating the throughput of larger ports annually, 1000 TEU is used. For example, Rotterdam's TEU of 14,811 can be translated as roughly 14.8 million twenty-foot containers per year.
Rotterdam (The Netherlands)
14.8 million TEU
The world's busiest port until the early 21st century, The Port of Rotterdam is still the biggest port in Europe. It acts as an external EU border. This means freight cleared in Rotterdam can travel freely to other EU member states. This highly innovative port has expanded over recent decades and offers access to hybrid ships, and has committed to a goal of CO2 neutrality.
Rotterdam Port Facts
First port of discharge from East Asia
European external customs border
Offers unrestricted access to ships with possible drafts of 24meters.
Directly accessible from the North Sea
Holds the biggest harbor in Europe
Modern, forward-thinking management
Antwerp (Belgium)
11.8 million TEU
Of all the sea ports of Europe, the Port of Antwerp is the furthest inland. Its geographical situation gives it particularly fast and cheap access to the European hinterland. Always growing and evolving, the port has doubled the quantity of freight loaded or unloaded over the past two decades to more than 235 million tonnes.
Antwerp Port Facts
Inland location gives speed and ecological advantages over other ports
European external customs border
Can accommodate Mega Ships
Excellent storage, loading, and distribution facilities
Houses Europe's largest single container terminal, The MSC PSA European Terminal
Outstanding rail and barge and road connections to the European hinterland
Hamburg (Germany)
9.25 million TEU
Established in 1189, the Port of Hamburg is a universal port. Its hi-tech facilities mean it handles not just containers, but heavy and general cargos and other shipping projects. The Altenwerder container terminal (CTA) is unrivaled in Europe as a state-of-the-art logistical facility. It has benefited from steady growth in recent years due to increased transshipment. Though not the largest port in Europe, it may be it's most technically advanced.
Hamburg Port Facts
Sophisticated warehousing and terminal infrastructure
Inland location
Outstanding transport links to continental Europe
Over 2000 weekly train connections
Piraeus (Greece)
5.65 million TEU
Since coming under the ownership of the China Ocean Shipping Group Company (COSCO) in 2009, the Port of Piraeus has experienced stratospheric growth. Located only ten kilometers away from Athens city center, it provides easy access to the Northeastern part of the Mediterranean. The port also benefits from a unique geographical location at the crossroads of Europe, Asia, and Africa. It is the fastest-growing port on the list, having raised its TEU by 15% in 2019.
Piraeus Port Facts
The only East Mediterranean port with the infrastructure to accommodate transshipment cargo
Strategically favorable location within easy reach of Europe, Asia, and Africa
Free Zone type II status
Valencia (Spain)
5.44 million TEU
Located on the Iberian Peninsula's east coast, Valenciaport is a vital part of the Mediterranean Corridors' contributions to the Trans-European Transport Network. Aided by its two satellite ports - Sagunto and Gandia - it serves a 350-kilometer economic zone responsible for over 50% of the country's GDP. In 2018 it set out plans to open a new terminal powered by automation and providing access to larger ships.
Valencia Port Facts
Provides a gateway to Southern Europe and Spain's major cities by rail and highway
Spain's largest container port
Deep-sea port
The port has installed "Scale Times", a transparent tracking tool to help shipping companies increase their competitiveness
Algeciras (Spain)
5.12 million TEU
Located in the Andalusian province of Cadiz, the Port of Algeciras is a commercial, passenger, and fishing port. As a hub for shipping lines that link Asia, America, and Africa to Europe, it is one of the fastest-growing ports in the top 10.
Algeciras Port Facts
Direct access to the Mediterranean Sea
Services the East-West and North-South maritime routes without diversion
Less access to hinterlands than other ports, with a rail line to Madrid and highways, offered as goods routes
Recognized for its high productivity
Bremen-Bremerhaven (Germany)
4.87 million TEU
Located at the mouth of the River Weser, Lower Saxony, Bremen-Bremerhaven takes its place on this list due in part to its role as the world's busiest car transporting port. A collection of eight interconnected ports, this multiport is a key transporter of breakbulk and high-value goods and machinery. Throughput has declined over recent years, with four North Atlantic transshipment services moving to Hamburg.
Bremen-Bremerhaven Port Facts
Breakbulk specialization
Handles around 2.75m transshipments annually
Throughput has declined over recent years due to transshipment decline
Deeper draughts not accommodated
Felixstowe (United Kingdom)
3.77 million TEU
The Port of Felixstowe, located in Suffolk, is the UK's busiest port — accounting for almost half its containerized trade. Offering 17 worldwide shipping routes, it's known for operational excellence and low carbon emission programs. With the UK exiting the European Union, the port faces future challenges. More customs red tape and a lack of free movement may make this port a less favorable option for some imports.
Felixstowe Port Facts
Direct train to the UK's midlands
Deep seas allow access for the largest container vessels
Minimum deviation required from main shipping routes
Brexit will strip UK goods of the free trade agreement with the EU
Barcelona (Spain)
3,32 million TEU
The Port of Barcelona, in Catalonia, is over 2000 years old and is Spain's third-biggest port. Over 100 shipping lines connect it with 200 ports on five continents. After a period of decline at the start of the century, recent endeavors have seen the port improve. Specializing in general and high-value cargo, its thirty goods ports have diversified into commercial, energy, and logistics, with additional cruiser and citizen areas.
Barcelona Port facts
Imports serviced by specialized ports
Excellent e-commerce technology
Convenient location for shipments to the Far East
Innovative port committed to expansion, a low carbon footprint, and improved infrastructure
Le Havre (France)
2,78 million TEU
The Port of Le Havre in Northern France is situated facing the English channel. It hosts three terminals that individually service Europe, the Americas, and the Atlantic. In recent years it has recovered from a post-financial crisis decline to re-take its position as one of the major seaports in Europe through increased specialization.
Le Havre Port facts
Europe's only ISO 28000 Security certified port hub
Capacity to accommodate container ships of 20,000
24/7 access for larger ships
Offers the best transit times between Europe and the rest of the world
Why Port Size Matters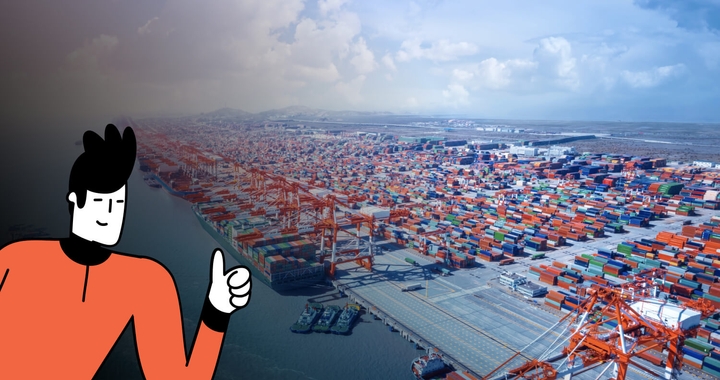 If you have plans to ship commercial freight into or out of Europe, a little knowledge about the potential ocean gateways available to you can be helpful. The ports highlighted in this article are the largest in Europe, so the chances are high that your freight will pass through them.
If you found this information insightful, you might also like to check out our other articles on the world's most important container gateways, such as our guide to the 10 largest ports in North America.