Market Intelligence Guide for SMEs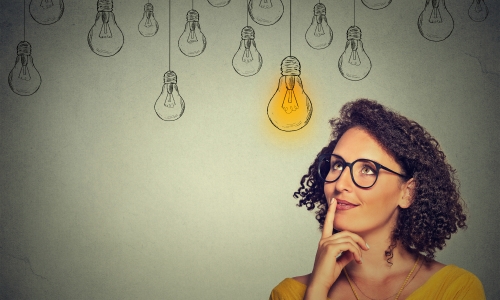 Effortless Shipping
Real-Time Tracking
24X7 Customer Support
Updated on 10 Aug 2018
7 min read
Taking your products abroad is one of the best ways to grow and scale your business, but the majority of small companies don't export. Only around one in four European SMEs sell their products overseas, and the numbers are even lower in the USA and Australia.
But small businesses create the most jobs, and small businesses that export grow faster than those that don't. So governments are aiming more resources and export assistance at smaller companies in an effort to help them expand into new markets.
One of the first steps on your export journey is researching your destination market, or examining several potential markets to find the right one. Gathering intelligence isn't difficult, even without the market research budgets and international connections of larger companies.
Our guide will help you scope out your market to improve your chances of export success.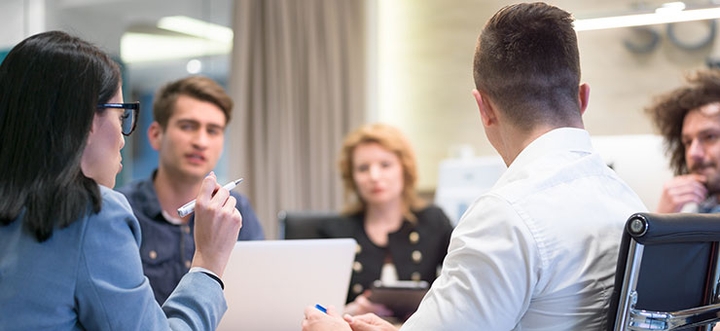 What intelligence do you need to gather?
Your research should help you come away with an understanding of your target market, its rules and regulations, and – most important – its receptivity to your product.
You need to gather information about the country's political framework and legal system, the competitive landscape, and customer buying behavior and habits. You'll need to know enough about the market's culture to understand how your brand and product may be perceived. You also need to gather intelligence about demand and competition, just as you would with domestic market research.
For the market's rules and regulations, it's important to understand any technical regulations such as health or safety standards that your product will need to meet, as well as the market's business registration and product licensing rules. You also need a good understanding of the customs, duties and taxes that will be levied on your product.
Your research into duties and taxes should help you calculate the "landed cost" of your product. This is the total cost of a product once it's arrived at the buyer. In addition to the cost of producing the item, the landed cost includes brokerage fees, all transportation costs, customs duties, tariffs, taxes, insurance and currency conversion, crating, handling and payment fees.
When you're researching shipping and logistics, it's important to look for more than the lowest price. You should look for a reliable, trusted freight forwarder that can help you comply with all the regulations and manage the risks of exporting with minimal hassle. Agility's Shipa tool can help you get started with a quote that will allow you to calculate your landed cost and navigate compliance rules.
Researching an export market online
Whether you're weighing the merits of several markets or you're familiarizing yourself with a particular region that you've already identified, start with free online resources.
Country profiles provide a great starting point, giving you an overview of the economic situation, political climate, demographics and trade restrictions of a particular region. The World Bank's country profiles are a good place to begin. The profiles include economic, environmental and population data, plus the results of country surveys.
To go deeper, look at the World Bank's Doing Business report, which offers detailed, country-by-country data on taxes, credit availability, regulations, business permitting, electricity access, contract enforcement and other critical areas.
Also take a look at the US government's country commercial guides, which provide insights into a country's market conditions, opportunities, regulations and business customs. Similarly, market snapshots from the British Chambers of Commerce provide export-focused market overviews, and the UK government's exporting country guides are full of relevant information about markets, including legal, tax and customs considerations.
Free online tools can also provide useful insights. Google's Global Market Finder tool, for example, uses Google search data, keyword translation and AdWords bid and competition data to help you assess opportunities in international markets.
Visiting your destination market
The next step is to conduct on the ground research. Field research should help you fill in some more specific details about the market's make-up and whether there's demand for your product.
If you can visit the country yourself, plan carefully to make the most of your trip. Before you leave, try to set up meetings with potential customers so that you can speak to them about their needs and gauge demand and competition.
If you don't yet have any connections, there's help available. If you're UK-based, contact the Department for International Trade or the British Chambers of Commerce, which should be able to connect you with potential buyers and partners in your destination market. If you're based in the US, the US Commercial Service can help you make overseas connections. Bear in mind that there's sometimes a fee for these services.
Joining an international trade mission can also be a great way to investigate a possible export market. Check your government's website for a list of upcoming trade missions, and find out if there's funding available to help you cover the costs.
It's also worth considering trade fairs, which provide opportunities to meet with potential buyers and partners in your destination country for intelligence gathering and network building. There are lots of sites that you can use to search for international trade fairs, including ExpoDatabase and the Trade Show News Network.
Commissioning a market research agency
There are other ways to conduct field research.
One is to find an intermediary who is based in your target country and who can carry out market research on your behalf. Another way is to partner with other small businesses that are looking at the export potential of your destination market. You can pool resources for a trip that could provide useful insights for all of you.
Alternatively, you may decide to commission an agency to carry out market research. You can use a research agency based in your own country, or one that's based in your destination market. Your government may provide a market introduction service that can connect you to local experts who can help with market research.
It's important to provide the agency with a thorough, detailed brief so that you get the information you need. The brief should include information about your company and the product you sell, along with a detailed description of what you want to find out about the target market.
Provide a deadline for the research and ask the agency for an itemized quote and clear times frame for delivery. Make sure that you're happy with the agency's methodology and the qualifications of its researchers. It's important to get the agency to sign a confidentiality agreement before you begin working together.
A market research example
Grace Harlow is a UK-based company that sells high-end British-made handbags. The company has been doing well in the UK, and the team is interested in exporting the handbags to the Middle East. The founder and CEO has identified the United Arab Emirates (UAE) as a possible destination market, but needs to do further research before she goes ahead.
The CEO starts by researching the UAE online. She gathers information about market demographics, challenges and opportunities from country profiles and data, and uses shipping quotes and tax information to calculate the landed cost of the handbags.
The desk research shows that the UAE could be a good market for Grace Harlow handbags, so the CEO finds a fashion and retail trade show that's taking place in Dubai, which will provide an ideal opportunity for field research. She applies for a grant from the UK government's Tradeshow Access Program to help with the costs of attending the show.
Kick off your market research today
With so much information at your fingertips, you can get your international market research started straight away. The sooner you build up a picture of your target market and come to understand the intricacies of exporting to it, the sooner you'll be able to embark on your export journey. … And the better your market intelligence, the better your chances of success overseas.