How to Prevent Shipping Damage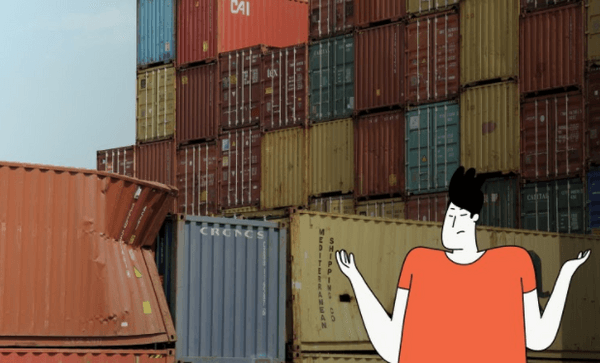 Effortless Shipping
Real-Time Tracking
24X7 Customer Support
Updated on 13 Jun 2021
7 min read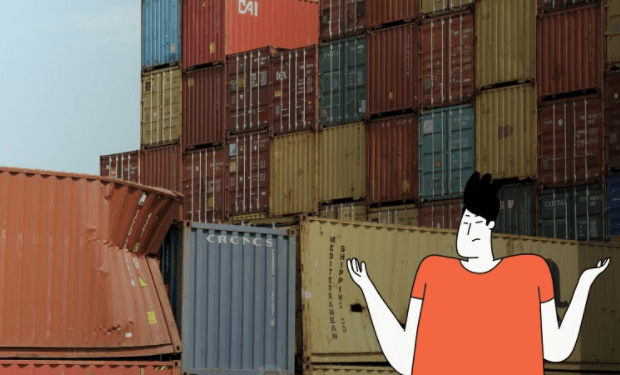 Shipping damages are unfortunate yet inevitable to all businesses. Whatever the causes may be, it has a massive impact on the cost and effort exerted by companies in daily operations. The quality control process, however, can be improved — but only with high regard to detail from the packaging all the way to a solid freight damage action plan.
What is Cargo Damage?
Cargo damage is an accidental circumstance on products during shipments. It can be of any kind such as:
Infestation damage
Reefer-related damage
Contamination damage
Wet damage
Physical damage.
Causes of Shipping Damage
Parcels can be damaged during shipping due to a variety of causes. Some of the most common ones include:
The Lack of Cushioning Material
Although not all products need extra cushioning, a well-cushioned package increases the chance of keeping the goods protected against possible impact. Bubble wraps are good materials for cushioning, but a couple of kraft or scratch papers can do the job as well.
Too Much Empty Space in the Package
The product will jostle around if it is placed in a box a lot bigger than the item's actual size. Especially with not enough padding, a space or void could easily damage the goods as impact during shipments is inevitable.
Humidity and Water Damage
Temperature is a culprit in damaged freights. A shipping route can change in humidity and temperature and it directly affects the condition of the products while on transit. Products that are exposed to extreme variations in temperature are prone to product-ruining mold, corrosion, and warping.
Improper Handling
Your packages will be handled by many people. The ones that are labeled with "fragile materials" aren't always treated as they should be. Package handling is ultimately critical as it can sabotage or preserve the goods before they reach your customers.
Infestation
Whether you are a carrier or a business owner, an infestation is something you should be aware of. Infestation is the dominance of animals and insects that could populate your products during shipment. Usually, infestation occurs in large freight ships transiting overseas.
Theft
Theft is not always deemed as one of the damaged freight causes, but it could seriously wield a cost to your operations. Stolen packages still fall under your company's liability. Scheduled delivery windows and active communication with your customers lessen the possibility.
How to Prevent Shipping Damage?
Begin With a Freight Process
Do some tweaking in your operations to increase your chances of achieving damage-free shipment for your products. Your first efforts should be:
To look for a trucking company with a well-respected reputation.
Make sure the pallets are intact and of good quality.
Distribute the weight evenly and double-box sensitive items.
Make Sure to Fill Voids
From freight to last route delivery, empty spaces trigger impact along the way. Fill the void between packages with brown paper, bubble wrap, or corrugated roll to keep the goods from rattling around the container while in transit.
Improve Water Resistance
Goods that are in liquid form could break into the container under multiple circumstances. Carefully isolate the liquid goods from dry goods and enclose them properly in polybags.
Label Packages Properly
Cut down inevitable human errors by labeling your packages properly. Emphasize sensitive items with the label "fragile" as clear as you can while using a "This Side Up" note for necessary items in such positions.
Secure a Parcel Insurance
It's imperative to secure a parcel or cargo insurance. The latter is highly encouraged to protect your goods and minimize the possible financial costs during the aftermath.
The Ideal Packaging Steps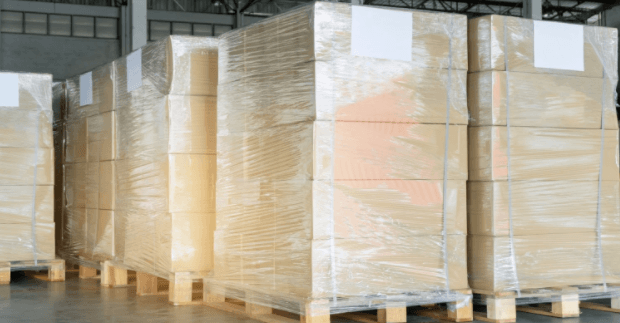 Organize Goods
You can make a big difference by organizing the spaces of your packaging. Starting with your available workspace, it should have enough space for packaging movements. It would also be best if all the packaging materials are within your team's reach.
Measure the Products
Measuring your items before shipment gives you the advantage of adding 2 inches to each length, height, and width. This ensures that you have allocated enough space for extra protection for items that need padding and cushions.
Select the Right Box
After measuring, it is just right to choose a box that can accommodate your products well. These boxes must also be durable and strong to withstand a few mild impacts or weather conditions during the shipment.
Protect the Products
Protective packaging can be of many types. All you have to do is to choose wisely which ones would fit best for your products. The common protective packaging is an airbag inflation system, pack foam packaging, and bubble wrap.
Seal the Goods Properly
When sealing your goods, avoid using duct tape or cellophane. Such materials are not durable enough to seal all your packages. Adhesives or packaging tapes, on the other hand, are good choices for a solid and strong sealing process.
Label Accordingly
The last and the most important step is to mark your packages. Also, this is the part where you have to double-check the necessary details such as your customer's or recipient's information that are to be labeled to the boxes.
Cargo Insurance
Shipa Freight is dedicated to allowing carriers and business owners to secure the status of their goods for local or international shipments through a comprehensive and wide coverage cargo insurance. Cargo insurance covers the unforeseen circumstances during shipment that caused your damaged goods.
To put it simply, this type of insurance extends a hand to protect you from further financial harm after your goods are damaged or lost in transit. Freight insurance only covers a minimal value of goods and is usually not enough to shield you from heavy damages.
Shipping Liability in the Case of Goods Damaged in Transit
As per the common-law jurisdictions and Incoterms, all damaged goods caused by risky and dangerous goods along the same shipment are under the liability of the shipper.
Damages That Are Considered Out of the Carrier's Control
It is considered out of the carrier's control when the thereby excusing liability is bound of:
Latent defects
Insufficiency or inadequacy of marks
Insufficiency of packaging
Inherent vice
Defect or quality of the goods
Saving or attempting to save life or property at sea
Riots or civil commotions
Strikes or lockouts
Act or omission of the shipper
Quarantine restrictions
Arrests
Acts of public enemies
Acts of war
Acts of God
Perils or dangers
Fire
Act of neglect of the navigator of the ship.
Filing a Claim for Damaged Freight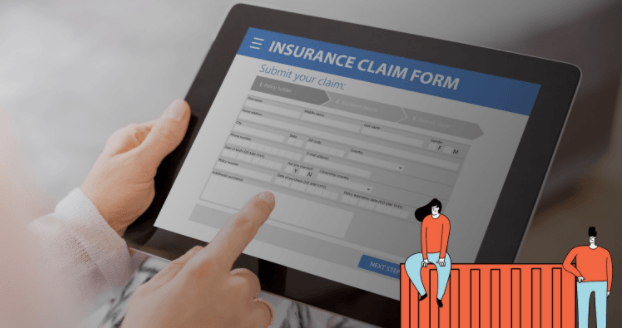 If you're looking to file a claim for your damaged freight, here are the steps you need to take:
You first have to determine the current dollar amount that exactly matches the cost of your loss.
Download a standard claim form and complete the needed information. You could also write a formal letter applying for the claim and stating the collaterals of the damages.
Collect the necessary documents such as detailed repair invoices, a copy of the bill of lading, a copy of the freight bill invoice, and a vendor invoice for the goods shipped with deductions and discounts included in the trade.
You can send all the requirements to your chosen insurance company to complete the whole process of claim.
How to Handle Damaged Freight
Face the Fact
The damage has been done and refusing to face the fact could only result in further costs. It would be best to get to the aftermath of the failed shipment, proceed with the recommended actions, and finish the issue.
Accept the Damaged Goods
Not receiving damaged freight means attracting more conflict in the long run. The damaged goods will help you identify the exact causes and hence, can strongly support your details for filing for claims.
Make a Note of Everything
Follow-ups have more chances of being effective if you have all the documents needed and the necessary files are properly attached. That way, it's easier for you to keep track of the progress of the whole process.
Conclusion
Generally, damages in all aspects can be tough for a company. It can spoil your reputation with your customers, as well as your partners in business. But there's no point in crying over spilled milk and the best way to deal with it is to save yourself from further financial harm by investing in reliable cargo insurance.