International Shipping and Chinese New Year: Considerations for Your Business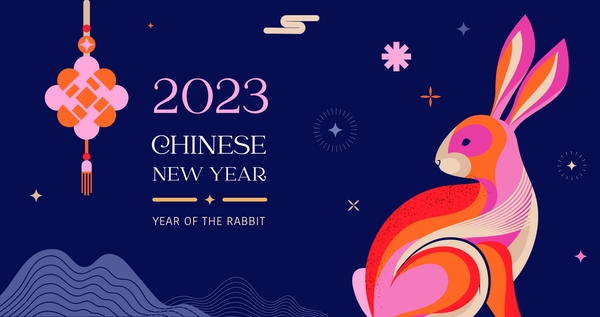 Effortless Shipping
Real-Time Tracking
24X7 Customer Support
Updated on 16 Jan 2023
5 min read
Chinese New Year is just around the corner, and as early as now, it's crucial that your business starts preparing for it. This Chinese New Year is going to be a little different, especially with stricter COVID-19 protocols and port congestions plaguing the ocean freight process.
If you're planning to ship cargo during the Chinese New Year, your business needs to start making plans. But before you can do that, you first need to be aware of what to expect during the Chinese New Year in 2023. Here's everything you need to know so that you can make plans and adjust your operations accordingly.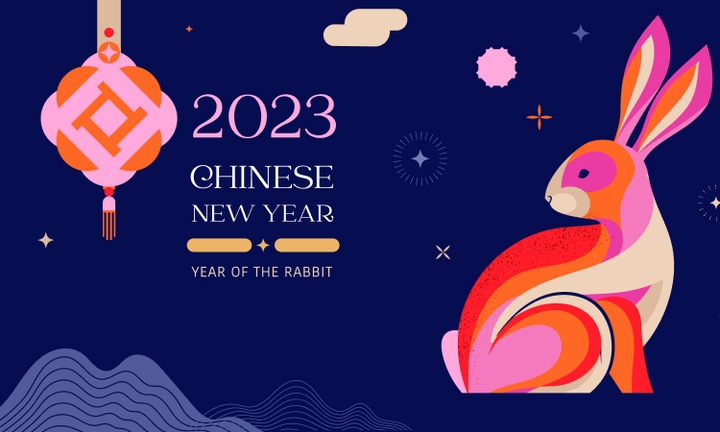 When is Chinese New Year 2023?
Chinese New Year is one of China's most important holidays. It falls on the 22nd of January in 2023, but the date is a little different depending on the lunar calendar. At this point, you might be thinking that January 22nd is too far off, so why do you need to start planning now?
Because Chinese New Year is such an important holiday in China, a lot of businesses, including ports and customs agencies, halt their operations weeks before the actual date of the lunar new year. In 2023, businesses are expected to stop operating or operate at limited capacity starting January 24.
What that means for you is you only have a couple of weeks to get your Chinese New Year shipments in order. Otherwise, it's likely that your cargo will not start moving until after the holidays.
Important Things You Need to Know About Chinese New Year Logistics
In preparation for the Chinese New Year holiday, you need to know these important logistics trends so that you can make an informed decision about your shipping needs in January 2023.
Supply Chain Forecasting is Crucial
The preparation for 2023's Chinese New Year is expected to begin as early as the second or third week of January. At this time, manufacturers, logistics, and other businesses will begin to close and stop operations until after the holidays. But even if logistics companies aren't expected to shut down until the 24th of January, they will begin making operational adjustments prior to that to prepare for the holidays.
As such, daily shipping quantities, for example, may reduce, orders will all be completed, and other tasks will be put on the backburner. Companies may not be able to take new orders weeks before they close for the holidays.
You need to be able to understand the supply chain forecast for Chinese New Year so that your business can make plans to schedule your shipments so your cargo arrives on time or think of alternative solutions.
Factories and Manufacturers Won't Resume Normal Operations Immediately After CNY
You might be thinking that after January 22nd, things are going to get back to normal immediately. But that's not how it works in the Chinese New Year holiday season. Because of grand festivities and long breaks, many businesses may need a little more time to get back to speed and resume normal operations.
It can take as long as four to six weeks for manufacturers and companies to get their production levels back to normal after the holidays. This is their time to deal with backlogs and get everything back in order. There may also be problems with manpower since most employees use their holiday vacation to look for new jobs.
Product Quality and Quantity Before and After CNY May Reduce
Getting back to work after the holidays is hard for everyone — including factories and manufacturers in China. With that, a couple of weeks before and after the holidays will be a busy and uncertain time for their operations. You can expect that product quality and quantity will not be the same as it is usually at other times of the year.
Limited Container Capacities and Routes
A lot of other logistics issues are scrambling with the Chinese New Year festivities. From the COVID-19 protocols to container shortages, it's going to be a little harder to keep up, especially when companies are expecting a long new years' break.
In light of this, there will be limits in vessel capacity and schedule reliability.
Freight Rates May Increase
With logistics trends at present, freight rates are already elevated. But as with any peak season, we can expect them to go higher during the Chinese New Year. Freight rates may spike the most a couple of weeks before Chinese New Year as more and more companies try to make rush orders and shipments.
Preparation is Key to Surviving Chinese New Year Logistics
Chinese New Year is bound to be a challenge for companies that rely on Chinese exports or logistics services. But that doesn't mean there's nothing you can do about it. As early as now, you need to start preparing for the busy Chinese New Year season.
Make yourself aware of what to expect, adust your plans accordingly, and engage a reliable shipping partner like Shipa Freight to help you with your Chinese New Year operations.
As part of your preparations for Chinese New Year 2023, consider registering on the Shipa Freight platform. We can simplify the international shipping process for your business, and hence ease your preparations. It's never too early to begin planning, so why not sign up today?