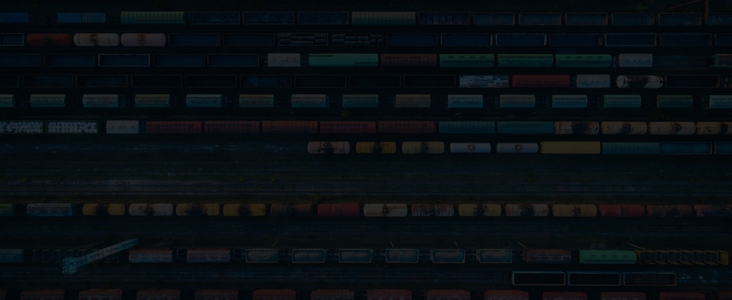 An export guide to transporting cargo from Brazil
Get information and quote for FCL and LCL shipping
Effortless Shipping
Real-Time Tracking
24X7 Customer Support
Updated on 29 Nov 2021
8 min read
Shipping from Brazil requires specific knowledge of the country's export laws and regulations. These can be complex to handle, especially by exporters without much experience in conducting operations in the nation of Brazil.
This guide will go through some important aspects of shipping from Brazil.
What are Your Options for Shipping Freight From Brazil?
To ship freight from Brazil, you can engage ocean freight or air freight services.
Ocean Freight From Brazil
If you choose to ship from Brazil by sea, you have the option to choose between less than container load (LCL) or full container load (FCL). In LCL, your cargo will be consolidated with consignments from other sellers and shipped together in one container. Hence, it's a more economical choice. The only catch is that the shipment duration may last longer to give way to the consolidation process.
FCL, on the other hand, is a faster mode of shipment because your goods will be transported in isolation. You can use the whole space in a single container at your leisure, but this is also a more expensive ocean freight shipping option.
Air Freight From Brazil
Shipping by air is another option to get your cargo to your destination country from Brazil. Air freight is flexible and fast, so it's a good option if you're after a quick transit time. However, air freight is expensive and can have a lot of limitations in terms of the type of cargo you can ship, the size and dimensions of your goods, and their volume.
How Much Does it Cost to Ship Cargo From Brazil?
The cost of your shipment from Brazil would heavily depend on a variety of factors, including:
The type of goods you are shipping
Your chosen mode of shipment (ocean freight or air freight)
The weight and volume of your cargo
The size/ dimensions of your cargo
The distance between Brazil and your destination country
Specific movement types, i.e. door-to-door, port-to-door, door-to-port, port-to-port
Your freight forwarder can provide you with a more accurate estimate of your shipping costs.
How Long Does it Take to Ship Cargo From Brazil?
How long it will take for your cargo to arrive in your destination country from Brazil would depend on the mode of shipment that you choose, whether your ship is direct or has multiple stops, and the distance between Brazil and your destination. Here are a couple of transit time estimates.
Ocean Freight From Brazil
Destination Country|Transit Time LCL|Transit Time FCL| ------- | ---------------- | ---------------- |----------: India|61 days|56 days USA|29 - 54 days|21 - 31 days Vietnam|54 days Australia|63 - 146 days|36 days Netherlands||31 days China||39 - 46 days Mexico|40 days|23 days Turkey||36 days UK|21 days|31 days Italy||36 days Belgium|35 days Canada||18 days Colombia|24 days Finland||31 days Indonesia|30 days Japan|56 days Jordan||26 days Korea||37 days Kuwait||41 days Peru|30 days Portugal|30 days Singapore |37 days UAE||36 days
Air Freight From Brazil
Destination Country|Transit Time| ---------------- | ---------------- |----------: Australia|5 - 8 days Germany|4 - 6 days Kuwait|10 days UAE|6 - 10 days UK|7 days USA|6 days Canada|6 - 10 days Italy |10 days Japan|10 days Lebanon|6 days Mexico|5 days Saudi Arabia|5 days Singapore |10 days UAE|4 days UK|6 days USA|4 - 10 days
Shipping From Brazil: FCL or LCL?
If you choose ocean freight as your mode of shipping cargo from Brazil, you need to choose between LCL and FCL. The right option for you would depend on your priorities, as well as the nature and particulars of your cargo.
Less than Container Load From Brazil
LCL may be a good option for you if your cargo is:
Small in size and quantity
Suitable for consolidation with cargo from other sellers
Not expected in your destination country at a specified time
Suitable for frequent handling and movement
Not perishable, fragile, or delicate
Full Container Load From Brazil
On the other hand, FCL may be a better choice if your cargo is:
Large, bulky, and oversized
Better off shipped in isolation
Expected in your destination country at a specified time
Not suitable for frequent handling and movement
Perishable, fragile, or delicate
Top Cargo Ports in Brazil
There are more than 40 seaports spreading along the 8500 kilometers coastline of Brazil. Fully 90% of the country's total exports proceed via seaports.
Some of the important seaports of Brazil include:
Porto de Santos
Porto de Vitória
Porto de Paranaguá
Porto de Rio Grande
Porto de Rio de Janeiro
Porto de Itajaí
Porto de São Sebastião
Porto de Itaqui
Porto de Aratu
Top Cargo Airports in Brazil
BRGIG - Internacional de Galeao
BRVCP - Internacional de Campinas/Viracopos
BRGRU - Internacional de Sao Paulo – Guarulhos
BRMAO - Internacional Eduardo Gomes
BRSTM – Santarem
BRMEU - Monte Dourado Airport
BRITB - Cachimbo
BRATM – Altamira
BRBEL - Val De Cans Intl (Belem)
Top Commodities Exported from Brazil
Soybeans - 13.7%
Crude Petroleum - 10.4%
Iron Ore - 8.44%
Sulfate Chemical Woodpulp - 3.41%
Raw Sugar - 2.75%
Top Tradelanes from Brazil
China - 26.5%
United States - 12.1%
Argentina - 6.19%
Netherlands - 4.92%
Chile - 2.66%
Brazil's Economic Trends
Despite new coronavirus infections and fatalities remaining high, the economy in Brazil has started to recover across a wide range of sectors. GDP growth is expected to be 2.6% in 2021 and 2.2% in 2022, but activity will still fall short of pre-pandemic levels by late 2022. Fiscal vulnerabilities have been exacerbated by the necessary policy response and public debt has risen. A failure to continue structural reform progress could hold back investment and future growth.
The strong fiscal and monetary policy response managed to prevent a sharper economic contraction. A temporary emergency benefit has supported over 67 million low-income households, cushioning the impact on household incomes and poverty. As the recovery will take time and some jobs may not return, well-targeted improvements in social protection will likely be warranted.
E-commerce in Brazil
Brazil is the most prominent e-commerce market in Latin America. It has been estimated that the country accounts for over one-third of the region's e-commerce market. Online retail sales are predicted to surpass 16.7 billion USD by the end of 2020.
Although e-tail accounted for less than five percent of total retail sales in 2019, the percentage has increased in comparison to the previous year. However, between 2019 and 2023, e-sales in Brazil is estimated to grow at a compound annual rate of just two percent, significantly lower than many developing economies around the world.
Aside from the region-wide marketplace Mercado Libre (known in Portuguese as [Mercado Livre}(https://www.statista.com/statistics/730537/mercado-libre-revenue-brazil/)) some of the most popular e-commerce platforms are of local origin. Namely, B2W Digital – which owns brands such as Americanas.com and Submarino – and Magazine Luiza, a traditional retailer that has been increasingly thriving in the online environment.
The country constitutes a promising market for global giants such as Amazon, eBay, and Alibaba, though compared to local platforms, these websites are not necessarily widely used yet. Amazon, for example, only launched full retail operations in Brazil in October 2017, after selling just books during the previous five years. It is estimated that by 2019, nearly half of all online sales of books in Brazil were made through Amazon.com.br.
The country is set to exceed 130 million digital buyers in 2020. Though most e-shoppers in Brazil are women, men spend more per online checkout on average. The most popular payment method is using credit cards, while telephony was the main e-commerce category by revenue share.
The end of the year is without a doubt the hottest season for e-commerce: altogether, Black Friday, Cyber Monday, and Christmas generated over 20 billion Brazilian reals in online sales in 2019 (nearly five billion U.S. dollars at December 31, 2019 exchange rates). The mobile sales segment continues to grow in significance: by June 2019, more than 43 percent of all online sales in Brazil were made via mobile device, up from 23 percent reported exactly three years before.
Unsurprisingly, the novel coronavirus (COVID-19) outbreak has been affecting Brazilian e-commerce. More than one-third of internet users who participated in a recent survey conducted in the South American country said that they intended to purchase more online due to the restrictions imposed by the pandemic.
Ocean and Air Shipping From Brazil: Why Choose Shipa Freight?
Shipping from Brazil can be a difficult and overwhelming process because of all the international freight complexities involved. We recommend that you engage a freight forwarder who can help you achieve a convenient and successful shipping experience.
Shipa Freight is your reliable freight forwarder offering all the traditional freight forwarding services but with the convenience of modern technology. We have a digital platform where you can manage your entire shipment from the comfort of your smartphone.
Get started with a hassle-free shipping experience with Shipa Freight today!