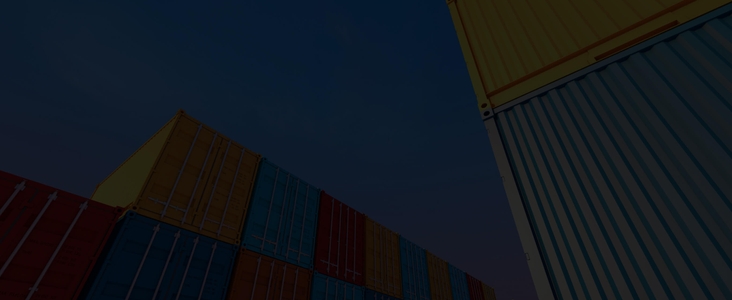 An import guide to transporting cargo to Egypt
Get information and quote for FCL and LCL shipping
Effortless Shipping
Real-Time Tracking
24X7 Customer Support
Updated on 23 Nov 2021
9 min read
This shipping guide is meant to introduce you to Egypt, an emerging market that has a well-balanced economy by regional standards. It is diversified across manufacturing and extraction activity, including the mining, oil and gas sectors, agriculture, construction, tourism, as well as various segments in a rapidly emerging services sector.
Manufacturing activity is the largest single contributor to GDP, accounting for 16.2 percent of the total GDP in 2016. The manufacturing sector is also an important element of the broader national expansion plan, with six segments identified as areas of potential growth: engineering, machinery and equipment, consumer electronics, life sciences, biotechnology, automotive components, and handicrafts.
Source: World Economic Overview Database
What are Your Options for Shipping Freight To Egypt?
You can ship cargo to Egypt by sea or by air.
Ocean Freight To Egypt
With GDP growth hitting 4.3% in 2015⁄2016, Egypt's economy has been slowly improving since 2011. Given its close proximity to the Suez Canal, ocean freight to Egypt is an extremely popular route with shippers.
In 2015, it exported $27.7 billion worth of goods, with mineral products such as crude petroleum and refined petroleum forming nearly a quarter of that. Textiles and vegetable products form the second and third largest exported products.
Ocean freight to Egypt is very much in demand, with imports reaching a whopping $76.4 billion. Of these, nearly 43% came from Asia and 42% from Europe. Machines, mineral products, and metals make up Egypt's three most imported products.
One of the most crucial aspects of your ocean freight to Egypt is deciding between shipping a Full Container Load (FCL) or a Less than a Container Load (LCL). The difference lies between the amount of cargo you have. There are two commonly used containers for ocean freight to Egypt.
They are mainly the 20-foot container and the 40-foot container, which carry 10 standard American pallets and 21 standard American pallets respectively. To give you a better idea of measurement, a standard American pallet measures 47.24 inches long and 39.37 inches wide.
In general, it's advisable to opt for an FCL if your cargo will be occupying more than half of the container space or if you're shipping sensitive material. This allows you to lower your risk of contamination and damages as you will have the entire container to yourself.
On the other hand, if you're shipping studier goods and don't mind sharing a container, LCL would be the way to go as it is more cost-effective.
Air Freight To Egypt
You can also ship your goods to Egypt via air freight, which offers a more flexible and faster shipping process compared to ocean freight. However, air freight may be more costly than shipping by sea.
How Much Does it Cost to Ship Cargo To Egypt?
The cost of your shipment to Egypt would depend on a variety of factors, among which include:
The type of goods you are shipping
Your chosen mode of shipment (ocean freight or air freight)
The weight and volume of your cargo
The size/ dimensions of your cargo
The distance between your origin country and Egypt
Specific movement types, i.e. door-to-door, port-to-door, door-to-port, port-to-port
If you need a more accurate estimate of your shipping costs, contact your freight forwarder and request a quote.
How Long Does it Take to Ship Cargo To Egypt?
A lot of factors come into play to determine the duration of your shipment. These include the type of shipping mode you select, whether ocean freight (FCL/ LCL) or air freight, if your route is direct or has multiple stops, and the distance between your origin country and Egypt.
Ocean Freight to Egypt
Origin Country|Transit Time LCL|Transit Time FCL| ------- | ---------------- | ---------------- |----------: China|38 - 40 days|36 - 54 days Korea||41 days Spain||18 days UAE|21 days|19 - 36 days India|26 - 40 days|23 - 55 days Germany||20 days Indonesia ||36 days Italy|22 days|15 days Jordan||16 days Mexico||31 - 33 days Norway||26 days Poland||23 days Thailand||32 days
Air Freight to Egypt
Origin Country|**Transit Time **| ---------------- | ---------------- |----------: China|7 - 8 days France|5 days Jordan|2 - 8 days Korea|8 days Malaysia|5 days Switzerland|2 days UAE|1 - 8 days USA|5 - 8 days
Import Requirements & Documentation
For an imported shipment to be accepted by the Egyptian Customs, the shipment must have the following documents:
Advance Registration of Cargo Information (ACI)
In accordance with Egypt customs regulations going into effect in 2021, an Advance Registration of Cargo Information (ACI) is now required prior to moving any ocean freight cargo to Egypt.
Importers must register the shipper and all the details related to the inbound shipment with Egyptian customs prior to moving the freight. Accordingly, the importer will receive an ACI number that needs to be shared with the shipper. The ACI number must be recorded on all the commercial documents and the bill of lading.
After July 1, 2021, any shipment arriving without the ACI number will have to be re-exported and relevant fines will be applied. Please make sure to request the ACI number and make sure it is on the bill of lading. Carriers are unlikely to release cargo without the ACI number.
Commercial Invoice
Two copies plus the original document are required. Legalization by the Egyptian consulate in the country of origin is also required in most cases.
Certificate of Origin
Two copies plus the original document are required. The Certificate of Origin must be authenticated by the Egyptian Consulate in the country of origin. Natural products are considered to originate in the country where the goods are extracted.
The Certificate of Origin must bear a statement that the information given is true and correct to the best of the shipper's knowledge.
Packing List
A packing list may be required by the consignee and is recommended in most cases.
Bill of Lading
A bill of lading must show the name of the shipper, the address, and the number of bills of lading issued. There are no regulations specifying the form or number of bills of lading required for shipment. It would depend upon the carrier.
Pro Forma Invoice
This is an invoice required by the importer for submission along with the import license. It must show the country where the goods were manufactured.
Letter of Credit
The Central Bank of Egypt advises all banks operating in Egypt that letters of credit (L/Cs) must be covered 100 percent in cash by the importer, except for some food items. This replaces the previous procedure whereby banks and their clients reached their own agreements and usually covered 10-20 percent of an L/C's value.
In general, the exporter may not ship the goods before the Egyptian bank has provided notification of the opening of a L/C. If the goods are shipped before the L/C is opened, the importer runs the risk of being fined up to a maximum value of the goods.
If the importer does not bear the cost, then the exporter will have lost the value of such a shipment, and in the case of products with a limited shelf-life, the delay at Customs can mean that even if the exporter (e.g., a U.S. company) wanted to take back the shipment, it's no longer of any use.
According to new regulations, the U.S. exporter must submit the invoice as well as export documentation to his bank and the U.S. bank should inform the Egyptian bank about a request to open the L/C. Import transactions are based on document collections.
Content Analysis of the Commodity
This is only required for those products that may be subject to standards testing. Inspection and quality control certificates from other authorities as required.
All certificates issued concerning the shipment of product, and the product description, must be countersigned by the Chamber of Commerce and notarized by the Egyptian Embassy or Consulate in the country of origin.
Source: Egypt Country Commercial Guide
Shipping To Egypt: FCL or LCL?
If you select to ship by sea, you need to choose between FCL and LCL shipping. Here are some tips to help you make a decision, considering the particulars of your cargo.
Less than Container Load To Egypt
Less than container load may be the right shipping option for you if your cargo is:
Small in size and quantity
Suitable for consolidation with cargo from other sellers
Not expected in Egypt at a specified time
Suitable for frequent handling and movement
Not perishable, fragile, or delicate
Full Container Load To Egypt
If the above does not match your needs, you may consider full container load. This shipping option is ideal if your cargo is:
Large, bulky, and oversized
Better of shipped in isolation
Expected in Egypt at a specified time
Not suitable for frequent handling and movement
Perishable, fragile, or delicate
Egypt's Primary Port
Port Said East
The Port of Said is the 28th busiest seaport in regards to container transport. It is located in the city of Port Said in Egypt and is the second busiest in the Arab world. The Port is split into two, there is the Port Said and East Port Said.
Port Said East is home to the Suez Canal Container Terminal (SCCT) and is over 19 kilometers long (12 miles). It is located east of the Northern entrance to the Suez Canal and is considered to be one of the most important ports in Egypt.
Source: Egyptian City of Port Said, Where East Meets West
Egypt's Primary Airport
Cairo International Airport
The Cairo International Airport is the principal international airport of Cairo and the busiest airport in Egypt. It is the cargo hub for the nation, with destinations across several metropolises worldwide. The following cargo airlines service these destinations.
Airlines|Destinations| ---------------- | ---------------- |----------: Air France Cargo|Bangui, Paris–Charles de Gaulle, N'Djamena, Reunion Cargolux|Beirut, Luxembourg DHL International Aviation ME|Bahrain EgyptAir Cargo|Cologne/Bonn, Istanbul–Atatürk, Milan–Malpensa, Ostend/Bruges, Sharjah Emirates SkyCargo|Dubai–Al Maktoum Ethiopian Airlines Cargo|Addis Ababa, Beirut, Liège Kalitta Air|Charleston Lufthansa Cargo|Frankfurt, Hong Kong, Milan–Malpensa, Sharjah Martinair|Amsterdam Royal Jordanian Cargo|Amman–Queen Alia, Maastricht/Aachen Turkish Cargo|Istanbul–Atatürk
Top Commodities Imported to Egypt (2018)
Wheat 5.41%
Refined Petroleum 5.29%
Crude Petroleum 3.9%
Semi-Finished Iron 3.19%
Cars 2.8%
Source: OEC Egypt Profile (2018)
Top Tradelanes to Egypt
China 14.7%
Russia 9.23%
United States 5.87%
Germany 4.56%
Turkey 3.79%
Source: OEC Egypt Profile
Ocean and Air Shipping To Egypt: Why Choose Shipa Freight?
If you need to ship cargo to Egypt, engage your reliable freight forwarder, Shipa Freight for a hassle-free and easy process. Our digital platform allows you to manage your entire shipment from your mobile device. From comparing quotes to tracking your cargo, Shipa Freight provides the functions of traditional freight shipping at the convenience of modern technology.
Get started with your shipment today.