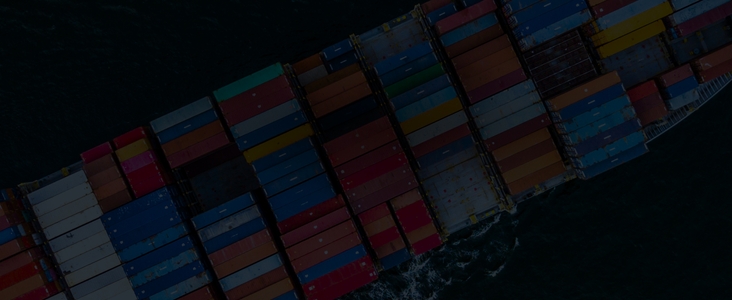 Ocean and Air Freight Shipping to Norway
FCL, LCL and Air shipping comprehensive guide and instant online quote
Effortless Shipping
Real-Time Tracking
24X7 Customer Support
Updated on 16 Sep 2021
9 min read
Norway imported nearly $86 billion of goods in 2019. Electric machinery, furniture, plastics, and pharmaceuticals were among the top ten imports. Over $10 billion of Norwegian imports originated from neighboring Sweden. The biggest overseas sources of imports to Norway include Germany ($9.6 bn), China ($8.2 bn), and the United States ($5.5 bn).
Wherever the origin of your imports to Norway, this page should come in handy. It features details about shipping rates, customs clearance and timings. Plus there's information about the airport and seaport in the Norwegian capital city of Oslo.
What Are Your Options for Shipping Freight to Norway?

Freight forwarders will almost certainly route ocean shipments to the Port of Oslo and air freight to the Norwegian capital's international airport. Both forms of shipping have positive and negative aspects which we'll deal with on this page.
Ocean Freight to Norway
Less than Container Load (LCL): If you're happy for your cargo to share a container with freight from other shippers, LCL could be right for you. It's particularly suited to smaller consignments that cannot be shipped as air cargo.
Full Container Load (FCL): If you wish to hire a container exclusively for your products, FCL shipping is the option to choose. It's often the fastest way to ship goods to Norway by sea and is sometimes less expensive than LCL.
Air Freight to Norway
The quickest way to transport goods to Norway is to send it as air freight. However, it's the most expensive way to ship goods too.
How Much Does it Cost to Ship Cargo to Norway?
Many variables need to be considered by a freight forwarder before they can give you a quote for your shipment. These include:
The nature of the goods requiring transportation
Whether air shipping or FCL / LCL ocean shipping is chosen
The size of the consignment
The volume of goods being shipped
The weight of the cargo
How far away the port or airport of origin is from Oslo
If a port-to-port, door-to-door, port-to-door, or door-to-port delivery service is needed
If your consignment weighs over 100 kg, you're likely to find ocean carriers offer a more cost-effective way to get your goods to Norway. Air freight is expensive for heavier goods.
There won't be much to choose between the quotes you get for air or ocean shipping if your consignment weighs less than 100 kg. If you're planning to ship a consignment that weighs 35 kg or less, you should contact international carriers for a quote. Freight forwarders do not handle such light loads.
How Long Does it Take to Ship Cargo to Norway?
Norway is a Nordic nation of over 5.4 million people located in Northwestern Europe. The time shipments take to reach Oslo's seaport depends on two factors—how far your port of origin is from Norway, and your choice of FCL or LCL shipping.
Typically, LCL shipments (in which your goods share a container) take between 23 and 43 days to reach Oslo from locations outside of Europe. FCL shipments usually require 31 to 54 days.
Air shipments are much faster. It's realistic to expect a consignment to reach Oslo from any major international airport in two to eight days. Your cargo can be shipped aboard direct or indirect passenger or cargo-only services.
How Long Does It Take to Ship Cargo by Sea to Norway?
Here are some typical ocean shipping times to Norway from various seaports around the world:
| Country of Origin | Port of Origin | Destination Port | Transit Time LCL | Transit Time FCL |
| --- | --- | --- | --- | --- |
|   China | Ningbo | Oslo | 36 Days | 44 Days |
| China | Nansha | Oslo | 45 Days | |
| China | Shanghai | Oslo | 43 Days | 46 Days |
| China | Shenzhen | Oslo | 36 Days | |
| China | Tianjin | Oslo | 49 Days | |
| China | Wuhan | Oslo | 54 Days | |
| India | Kolkata | Oslo | 41 Days | |
| India |   Mundra | Oslo | 31 Days | |
| India | Nhava Sheva | Oslo | 34 Days | |
| Indonesia | Jakarta | Oslo | 41 Days | |
| USA | Charleston | Oslo | 23 Days | |
How Long Does It Take to Ship Cargo by Air to Norway?
The sample air shipping durations below will give you an idea of the time needed to ship freight to Oslo from key international airports:
| Country of Origin | Airport of Origin | Destination Airport | Transit Time |
| --- | --- | --- | --- |
| Australia | Sydney | Oslo | 5 Days |
| China | Shanghai | Oslo | 8 Days |
| India | Mumbai | Oslo | 4 Days |
| India | Chennai | Oslo | 8 Days |
| Indonesia | Surabaya | Oslo | 6 Days |
| Philippines | Cebu | Oslo | 3 Days |
| UAE | Dubai | Oslo | 4 Days |
| USA | New York | Oslo | 2 Days |
| USA | Los Angeles | Oslo | 4 Days |
Import Customs Clearance in Norway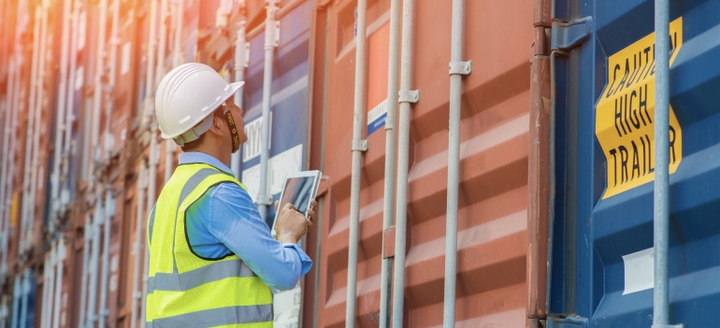 Like many nations, Norway has fairly complex customs rules and regulations that all exports or imports must adhere to. Unless you're an international shipping expert, these regulations are likely to be confusing. Hiring a freight forwarder to handle the customs process is often a wise move. They can help avoid unnecessary shipping delays and ensure your consignment complies with the relevant rules.
Whether or not you choose to hire a forwarder, customs officials at Oslo's airport and seaport will expect specific documentation to accompany your shipment, whatever it is, and wherever it's being shipped from. These documents will include:
A Commercial Invoice

A Packing List

A Certificate of Origin

A Letter of Credit or other payment terms (depends on the contract between the parties involved)

A Bill of Lading for ocean freight or Airway Bill for air freight (Shipa Freight will provide this for you)
Depending on the nature of your goods, you may be required to submit additional paperwork, perhaps a license, certificate, or permit. It's something your freight forwarder will let you know about. Whatever the requirements for your consignment, you can take a closer look at the documents listed above on this documents list page we've created.
Ship Ocean Freight to Norway: FCL or LCL?
Freight forwarders route the majority of ocean shipping bound for Norway into the port of Oslo. Most sea freight is transported in shipping containers onboard a cargo vessel. Standard containers are usually 20ft or 40ft long. The shorter containers have the capacity for 33 cubic meters of cargo, while larger containers can hold 67 cubic meters of freight.
Depending on the nature of your goods, your consignment may require a container with an open-top, refrigeration, ventilation, or another special feature. It's something about which your freight forwarder will advise. They can also help you decide whether LCL or FCL shipping is best for your goods. Each has positives and negatives which we detail below:
Less Than Container Load (LCL) Shipping to Norway
An LCL shipment is one in which goods from multiple shippers share the same container. It's often chosen by businesses:
With a relatively small consignment that won't fill a container
That only want to pay for the container-capacity they use
That don't mind their goods sharing a container
That don't have a pressing delivery deadline to meet
With cargo that's too large or heavy to be shipped as air freight
Potential downsides of LCL shipping include the fact that you can't choose the freight your cargo shares a container with. You also cannot stuff or seal an LCL container yourself. This must be done in port by freight handlers following the consolidation of freight from multiple shippers.
You might want to consider alternatives to LCL shipping if:
You want to predict with accuracy when your ocean freight will reach Norway
You don't want your freight handled too often
You are sending fragile or perishable goods that aren't suited for shipping in a shared container
Your consignment is very big or extremely heavy
Learn more about Less than Container Load on our dedicated page on LCL shipping.
Full Container Load (FCL) Shipping to Norway
An FCL shipment is one in which you pay to rent and ship a container exclusively for your goods. The container can be wholly or partially filled with products. It's often the preferred mode of transit for shippers with:
Consignments required in Norway by a specific date
Goods that will take up at least half the capacity of a 20ft shipping container
Fragile or heavy goods that can't be transported in a shared container
Learn more about Full Container Load on our dedicated page on FCL shipping.
Cargo Port of Arrival in Norway
Oslo
Port Facts:
Norway's biggest seaport
Over half of Norway's 5.4 million inhabitants live within three hours of the port
Infrastructure includes two container terminals and over 2,600 square meters of storage space
Easy onward transportation of goods to Oslo, Lambertseter, Ulleval, or Bjerke
Facilities include six environmentally-friendly electric trucks
Owned By: Oslo Ports Authority.
Annual Container Volume: >260,000 TEUs.
UN/LOCODE: NOOSL.
Air Shipping for Your Freight to Norway
Choose air shipping to transport your goods to Norway if:
You want the fastest mode of international shipping
Your goods are perishable or fragile
You want a lower insurance premium than with ocean shipping
Your goods are needed urgently in Norway
You're shipping a small consignment—no more than three pallets
Your consignment is valuable and needs airport-levels of security
Learn more about Air Freight on our dedicated page by clicking here.
Airport of Arrival in Norway
Oslo (IATA Code: OSL)
Airport Facts:
Also known as Oslo Gardermoen Airport
Located 35 kilometers northeast of the city center
Second-busiest airport in the Nordics
A new 17,000 square foot seafood air cargo facility opens in 2020
Over 180,000 tonnes of air freight was processed in 2017
Ocean and Air Shipping to Norway: Why Choose Shipa Freight?
Shipa Freight is a digital-only freight forwarder. It's our mission to make ocean and air shipping to Norway easier for everyone. Our simple-to-use website is where your business can manage multiple shipments—to Norway and beyond.
Registering as a new user is quick and easy, and you can speedily get quotes, compare them, and then book and pay for shipments to Norway. Use a debit card, credit card or wire transfer to pay. It's up to you.
Other reasons to use Shipa Freight when importing to Norway include:
24/7 customer support service via online chat, phone, or email
We handle customs complexities so you can concentrate on running your business
You can trust us to show you the legal documents that must accompany your consignment
We'll ensure your shipment complies with international regulations