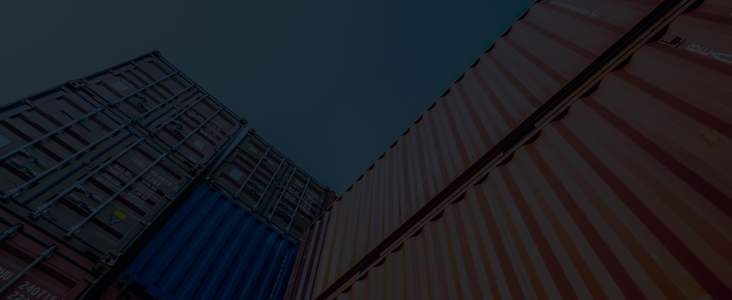 An import guide to transporting cargo to Turkey
Get information and quote for FCL and LCL shipping
Effortless Shipping
Real-Time Tracking
24X7 Customer Support
Updated on 23 Nov 2021
10 min read
Shipping to Turkey may be both a challenging and rewarding experience for freight forwarders, as it is an emerging commerce center. This guide will help you navigate the intricate regulations for shippers and useful information about the Turkish business climate.
What are Your Options for Shipping Freight To Turkey?
Shipping to Turkey can be done via ocean or air freight.
Ocean Freight To Turkey
The best container choice when you are shipping to Turkey will be dictated largely by the size of your shipment. A full container load (FCL) is recommended if your shipping volume is equal to at least half a container (six standard pallets). While a 20-foot container accommodates ten standard pallets, a 40-foot container can hold twenty-two standard pallets.
Even with a smaller shipment, you may wish to choose FCL if you want to avoid any potential damage to your goods that could be caused by contact with those of other exporters. If your shipment is small and you do not have to isolate your goods, you may want to opt for a shared container (less-than-container load, or LCL), also known as groupage. With groupage, you will pay only for the space you need.
Air Freight To Turkey
Air freight is a great mode of shipment to Turkey if you are looking to get your cargo quickly. It is a fast mode of shipment but can cost more than ocean freight and is not ideal for cargo that is too big or heavy.
How Much Does it Cost to Ship Cargo To Turkey?
The shipping cost of cargo to Turkey would differ depending on various factors that include:
The type of goods you are shipping
Your chosen mode of shipment (ocean freight or air freight)
The weight and volume of your cargo
The size/ dimensions of your cargo
The distance between Turkey and your origin country
Specific movement types, i.e. door-to-door, port-to-door, door-to-port, port-to-port
You can request a more accurate estimate from your freight forwarder.
How Long Does it Take to Ship Cargo To Turkey?
The duration of your shipment would differ depending on the chosen mode of shipment you select (ocean freight or air freight), whether the route of your transport is direct or has multiple stops, and of course, the distance between your origin and Turkey.
Here are some estimated transit times:
Ocean Freight to Turkey
Origin Country|Transit Time LCL|Transit Time FCL| ------- | ---------------- | ---------------- |----------: Brazil||36 days Canada||36 days China|39 - 45 days|28 - 41 days Germany||17 days India||23 - 44 days Indonesia||26 - 31 days Jordan||16 days Malaysia||26 days Mexico||23 - 52 days Pakistan||36 days Saudia Arabia||25 days Spain||15 days Thailand||25 days UAE||31 days U.S.A.|51 days|29 - 42 days
Air Freight to Turkey
Origin Country|**Transit Time **| ---------------- | ---------------- |----------: Chile|3 days China|1 - 7 days Hong Kong|5 days India|4 days Indonesia|5 - 8 days Italy|4 days Malaysia|4- 6 days Netherlands|0 days Oman|3 days Saudi Arabia|3 days Sweden|6 days UAE|4 - 7 days UK|2 - 3 days U.S.A.|5 - 8 days
Regulations and Procedures in Shipping from Turkey
Since January 1990, imports to Turkey have largely been free of restrictions, with some exceptions concerning the protection of law and order, health, or national security. Moreover, administrative formalities related to the import of goods have been considerably simplified.
There are still some regulatory barriers, however:
Regulatory Barriers for Shipping to Turkey
The Common Commercial Policy has established quotas on the import of textile products from third countries (Multifiber Agreements).
The Ministry of Industry and Commerce must give its consent for the import of all-electric and automobile products.
The import of pharmaceutical products and some cosmetic goods are subject to the registry at the Ministry of Health.
Furthermore, the import of select foodstuffs must be accompanied by a certificate of analysis.
All agricultural imports require health control certificates issued by the Ministry of Food, Agriculture, and Livestock.
Alcohol importers must obtain a certificate of compliance issued by the TAPDK.
A certificate from the Ministry of Environment must be obtained by importers of materials considered detrimental to the environment (notably hard coal, lignite, petrol coke, petroleum, arsenic, mercury, lead sulfides, and carbonates, fluorocarbons, chemicals, and scrap metals).
The importing of precious metal and stones may only be carried out by banks with the authorization of the Central Bank and may only be done by members of the Istanbul Gold Exchange.
Cigarettes can only be imported by TEKEL and cigarette producers (such as Philip Morris, RJ Reynolds, British Tobacco, etc.).
Medical X-ray films can only be imported into Turkey by the Red Crescent Association.
Customs Duties and Taxes on Imports
With the coming into force of the Customs Union with the EU, products coming from the EU will move freely without any quantitative restrictions. The great majority of Customs duties on industrial products and processed agricultural products coming from the EU and EFTA have dropped from 10% to 0%.
Additionally, the country is beginning to set up the Integrated Tariff of the European Union (TARIC) in third countries. In order to do this, Turkey is lowering its Customs duties from 10% to about 5%.
The customs threshold from which tariffs are required is at EUR 75 or 30 kg. For imports whose value is less than EUR 75 or weighing less than 30 kg but sent to a person more than five times per year, a formal clearance is required.
List of tariffs and local taxes that apply to your product
Customs Classification
Turkey uses the Harmonized Commodity Description and Coding System, generally referred to as the 'Harmonized System,' developed by the World Customs Organization. The system comprises nearly 5,000 commodity groups, each identified by a six-digit code, and is used by more than 200 countries.
Import Procedures
In general, a Customs bond is an oral declaration made by the owner or carrier and must be followed by a written declaration accompanied by supporting documents. Turkish documentation procedures require that a commercial invoice and bill of lading or airway bill accompany all commercial shipments.
Depending on the type of product, importers may be required to submit a Certificate of Origin. Import licenses and phytosanitary certificates are necessary for food and agricultural commodity imports. It's worth it to note that procedures and regulations vary considerably according to the origin, tariff situation of the products, etc.
Importing Samples
It must be specified in writing on the product and on the invoice that it is a free sample and may not be sold.
Free import
Tobacco products (for travelers aged 18 and over): 200 cigarettes and 5 cigarillos (not exceeding 3g each) and 10 cigars and 200 grammes of tobacco (with 200 cigarette papers) or 200 grammes chewing tobacco or 200 grammes of waste-pipe tobacco or 50 grammes of snuff tobacco;
Alcoholic beverages (for travelers aged 18 and over): 1 bottle of 1 liter or 2 bottles of 700 ml./750ml. of wine and/or spirits;
5 bottles of perfume (max. 120 ml. each);
Gifts up to the value of EUR 300. (EUR 145. for those aged under 15);
1kg of coffee; 1kg of instant coffee; 500g of tea; 1kg of chocolate; 1kg food made of sugar;
Medications for personal use.
Prohibited Items
Firearms and military ammunition
Pharmaceuticals
Drugs
Meat and dairy products
Radioactive substances
Restricted Items
Cats and dogs require a good health certificate. Pets may enter as passengers' checked baggage, in the cabin or as cargo.
Shipping To Turkey: FCL or LCL?
If you choose to ship by sea, you will need to select between FCL or LCL. The right choice would depend on your priorities, as well as the particulars of your cargo. Here are some tips to help you decide.
Less than Container Load To Turkey
Less than container load may be the right ocean freight shipping option for you if your cargo is:
Small in size and quantity
Suitable for consolidation with cargo from other sellers
Not expected in Turkey at a specified time
Suitable for frequent handling and movement
Not perishable, fragile, or delicate
Full Container Load To Turkey
Full container load may be a more suitable option if your cargo is:
Large, bulky, and oversized
Better of shipped in isolation
Expected in Turkey at a specified time
Not suitable for frequent handling and movement
Perishable, fragile, or delicate
Cargo ports in Turkey
Major ports are owned and operated by the Turkish State Railways (TCDD) or Turkish Maritime Organization (TDİ), which are State Economic Enterprises.
Port Haydarpasa
The seaport of Istanbul, Turkey's capital; it is a general cargo seaport, RORO, and container terminal situated in Haydarpasa. The port is operated by the Turkish State Railways TCDD, and is the Marmara region's biggest container port, as well as Turkey's third-biggest port, with an annual cargo volume exceeding sixty-six million tons.
Port Ambarli
Managed by the Ambarli Port Facilities Trade Company Inc. ALTAS, the Port of Ambarli is the largest port in Turkey. Marport is the port of Ambarli's main container terminal. In 2011, it handled over 1.5 million TEUs of containerized cargo. Marport is spread over Piers 1, 2, and 3 of the Limar Kumport Terminal. The terminals provide reefer services and hazardous container services.
In 2011, the port of Ambarli's Kumport Terminal hosted 1,919 vessels carrying 237,000 tons of general cargo and 844 thousand TEUs of containerized cargo. This terminal has a total of 6,824 feet of berths and covers nearly 99 acres. The port has the capacity to handle 1.7 million TEUs annually. There are yard slots for 8,994 TEUs, a 2.5-acre container freight station, and 1.7 acres of warehouses.
Port Gemlik
The port of Gemlik is one of Turkey's most important ports. Its main business is container services, but it is an important exportation port for the automotive sector in the Marmara region. It has a container storage capacity of 600,000 TEUs.
Port Mersin
The port of Mersin is Turkey's largest port and it is owned by the Turkish State Railways, with the PSA-Akfen consortium having the concession to manage the port. Containers can be handled with no need for shunting.
Five of the berths have railway connections, from which loading and unloading to and from vessels can be done directly. The port features RORO, bulk cargo, container, and oil terminals.
Top Airports in Turkey
Airport code|*Full name|Est. Passengers (2017)| ------- | ---------------- | ---------------- |----------: IST|Ataturk International Airport |64,106,014 SAW |Sabiha Gökçen International Airport|31,386,038 AYT|Antalya Airport|25,872,451 ESB|Esenboğa International Airport|15,817,158 ADB|Adnan Menderes Airport|12,824,310
Top Commodities Imported from Turkey (2018)
Refined Petroleum - 6.17%
Gold - 5.62%
Scrap Iron - 3.21%
Vehicle Parts - 3.2%
Cars - 3.03%
Petroleum Gas - 1.84%
Top Tradelanes to Turkey
Germany - 11%
Russia - 7.91%
China - 9.53%
United States - 5.28%
Italy - 5.14%
Manufacturing Map of Turkey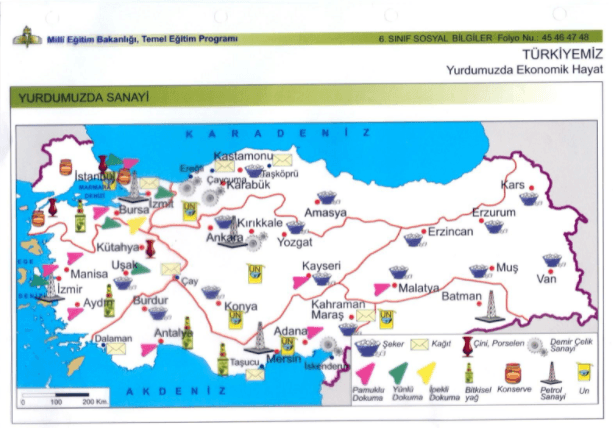 Source: Map of Turkey Industry
E-commerce in Turkey
The average annual growth rate of the e-commerce industry in Turkey was around 35 percent in the last five years. Its revenue is projected to reach US$11,300m in 2020, with a projected annual growth rate of (CAGR 2020-2025) of 17.8%, resulting in a projected market volume of US$25,673m by 2025. User penetration will be 44.1% in 2020 and is expected to hit 67.0% by 2025. The average revenue per user (ARPU) is expected to amount to US$303.75.
The market's largest segment is Fashion with a projected market volume of US$4,721m in 2020. 54 percent of the e-commerce industry's value comes from multichannel retailers and online-only players. The remainder comes from online betting and holiday & travel bookings. Of all these sectors, pure online retail posted the largest growth, rising 48 percent year on year.
Ocean and Air Shipping To Turkey: Why Choose Shipa Freight?
Shipping to Turkey can be a very complex process — but we can help navigate it for you. Shipa Freight is your reliable shipping partner that can get your goods to Turkey with ease and convenience. Our digital platform allows you to:
Compare quotes
Book your shipment
Pay for your shipment
Manage your shipping
Track your shipment
Get access to customer support
And more
Get started with your hassle-free shipping with Shipa Freight today.