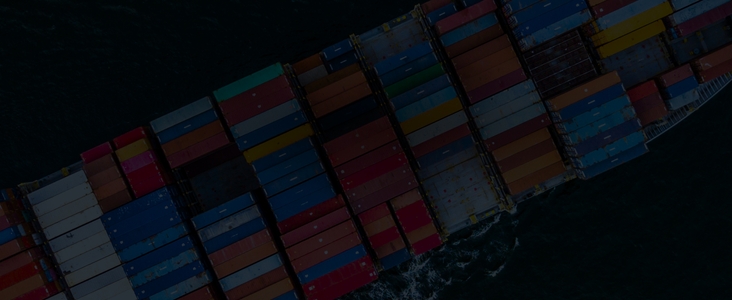 Ocean & Air Shipping From China to Norway
Information and quote from China to Norway for LCL, FCL and Air shipping
Effortless Shipping
Real-Time Tracking
24X7 Customer Support
Updated on 16 Feb 2022
11 min read
The two nations have a close trading relationship, with exports from China to Norway exceeding the $5 billion mark for the first time in 2008. There's a huge distance between the countries and a big difference in the number of ports. China has several ports and airports from where your shipment can start its journey west. In Norway, all air and ocean cargo will arrive and be discharged in the capital, Oslo.
If you are planning to import from China to Norway, then this page has the vital information to assist you in navigating the intricacies of international ocean and air freight logistics. With our guidance, you can enjoy greater success with ocean and air shipping from China to Norway.
What Are Your Options for Shipping Freight From China to Norway?
Commercial importers and exporters have two options when importing from China to Norway: ocean freight and air freight. Let's examine both choices.
Ocean Freight From China to Norway
Less than Container Load (LCL): Purchasing space for your cargo in a shared container is called LCL shipping. The main advantage is that you don't need to pay a carrier to ship a full container from China to Norway. That makes this mode of transport often the most economical choice for shipping small, light freight from China to Norway.
Full Container Load (FCL): FCL shipping is the term in use when you pay to hire and transport an entire shipping container from China to Norway. As you pay a flat fee for the entire unit, this option might be less expensive than LCL when it comes to shipping larger, heavier goods.
Air Freight from China to Norway
When you need to export from China to Norway in a hurry, then air freight can get the job done. However, you will most likely pay a much higher price compared to sending your goods via sea.
How Much Does it Cost to Ship Cargo From China to Norway?
The nature of the goods you wish to export will affect the price a freight forwarder will quote you. As will your choice of service, be it port to port, door to door, door to port, or port to door.
Your decision to use either ocean or air shipping from China to Norway will no doubt be driven as much by time constraints as by cost. Air freight is faster but more expensive, and most economical for shipments weighing under 100kg. If your consignment is above that weight, and you can afford to wait, ocean shipping will be your most cost-effective option.
Please note that most freight forwarders, including Shipa Freight, do not ship consignments weighing less than 35kg. These small shipments are not suitable for freight forwarding, but an international courier company will be able to ship them for you.
How Long Does it Take to Ship Cargo From China to Norway?
If you choose to send ocean freight from China to Norway, you need to allow at least six weeks for your consignment to reach its destination in Oslo. Air freight carriers will be much quicker, taking approximately eight days, making it the fastest option for smaller consignments that fill just a few pallets.
How Long Does It Take to Ship Cargo by Sea From China to Norway?
There's plenty of ocean between China and Norway. You should allow at least five weeks for your container vessel to complete the journey. Transit times will be affected by the location of your port of origin, and whether you are shipping LCL or FCL. Here are some estimated shipping durations between origin ports in China and Oslo:
Wuhan to Oslo – 54 days FCL
Shanghai to Oslo – 46 days FCL, 43 days LCL
Tianjin to Oslo – 49 days FCL
Nansha to Oslo – 45 days FCL
Shenzhen to Oslo – 43 days FCL, 36 days LCL
Ningbo to Oslo – 44 days FCL, 36 days LCL
Shekou to Oslo - 43 days FCL
How Long Does It Take to Ship Cargo by Air From China to Norway?
All air freight from China to Norway will be subject to customs checks in both territories. Allowing for those processes, consignments from Shanghai or Guangzhou can be ready for collection in Oslo after eight days. Expect similar timescales for freight from other airports in China.
Customs Clearance in China and Norway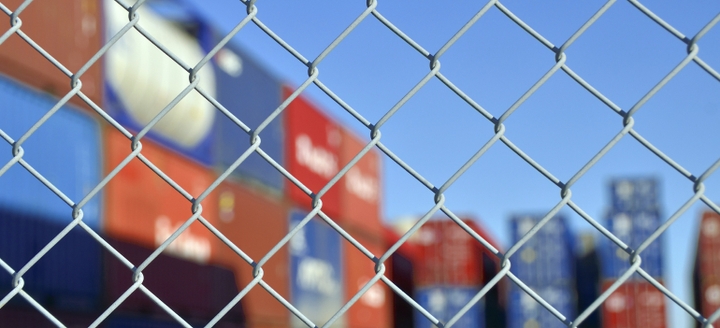 Your import from China to Norway is only complete when your freight has passed customs. To minimize any risk of hiccups and delays, most businesses hire a freight forwarder to take care of this crucial process. Working with experts will give you the peace of mind that all formalities are completed as per existing laws and regulations.
The customs clearance process begins with putting the required paperwork in place. Customs officials in both China and Norway will require the following documents to be accurately completed and signed:
Commercial Invoice

Packing List

Certificate of Origin

Letter of Credit or other payment terms (depends on the contract between the parties involved)

Bill of Lading for ocean freight or Airway Bill for air freight (Shipa Freight will provide this for you)
Most of the documents listed above need to be provided by the exporter and importer of the cargo. You can find more details about customs clearance on this handy page of documents.
Should You Choose Ocean Freight or Air Freight?
Ocean Freight
Ocean shipping from China to Norway is usually the most cost-efficient way to move your consignment unless you are in a hurry, in which case, air freight is the answer.
If you can wait the six to eight weeks it takes for a container ship to ply from China to a Norwegian port and you have a large, multi-pallet shipment, your sea freight can go by FCL. For smaller volumes, you might find it more economical to choose LCL.
Considerations for LCL Freight Shipping
Cargo that fills six pallets or less but weighs over 100kg is best sent by LCL. This cost-effective option entails your freight being loaded into a 20ft or 40ft container at (or near to) your chosen port in China. It will share container space with cargo from other importers or exporters in a process called consolidation. This extra logistics task explains why LCL shipments usually take longer than FCL. De-consolidation will be required on arrival in Oslo.
Considerations for FCL Freight Shipping
Shipping a full container from China to Norway requires no consolidation or de-consolidation, so is often quicker than LCL. But your freight will need to fill at least six standard size pallets to make it worthwhile sending it in a 20ft container, and at least ten pallets to make shipping in a 40ft container commercially viable.
Either way, your container will be sealed at your selected port of origin in China. Unless customs teams intervene, your shipping container won't be re-opened until it reaches port in Oslo, or its final destination.
Air Freight
The fastest way to get your consignment from China to Norway is via air shipping. This is your best option if your business has urgent orders to meet, or if you need to transport perishable or delicate goods such as food or flowers. Both Shanghai-Pudong Airport and Guangzhou Airport offer direct, cargo-only flights into Oslo.
We recommend air freigth not just for its unrivaled speed, but also because:
It's the most secure way to transport goods.
It offers more flexibility for your freight.
It's sometimes the most affordable option for cargo consisting of just a few pallets or less.
It makes sense to fly your goods if your dispatch point in China is nearer an airport than a seaport.
Ocean Cargo Port Guide
Cargo Ports of Origin in China
Wuhan
Port Facts:
Offers 244 berths.
Located at the intersection of the Yangtze and Hanjiang Rivers.
Has 15 distinct port areas, each responsible for processing different types of cargo.
Owned By: Wuhan Port Group Company Ltd.
Annual Container Volume: > 500,000 TEUs.
UN/LOCODE: CNWUH.
Shanghai
Port Facts:
Awarded 2019's Best-connected Port In The World.
Well-connected to road and rail routes serving the city of Shanghai and its surrounding areas.
Home to advanced logistics technology, including the biggest automated container terminal on the planet.
Owned By: Shanghai International Port Company Ltd.
Annual Container Volume: >40 million TEUs.
UN/LOCODE: CNSHA.
Nansha
Port Facts:
Ideal for any supplier or manufacturer based in Guangdong Province.
Major gateway to Europe.
Located on the Pearl River Delta, close to the South China Sea.
Owned By: Guangzhou Port Group Co.
Annual Container Volume: >15 million TEUs.
UN/LOCODE: CNNSA.
Shenzhen
Port Facts:
A series of ports spanning China's southern coast.
Among the top-five container ports in the world.
Gateway for over 150 container trade lanes, including routes to Oslo.
Owned By: Shenzhen government.
Annual Container Volume: >25.2 million TEUs.
UN/LOCODE: CNSHK.
Ningbo
Port Facts:
Situated close to the world-leading Port of Shanghai.
Boasts advanced cargo handling facilities.
Offers a purpose-built freight terminal with capacity for sixth-generation container vessels.
Owned By: Ningbo-Zhoushan Port Company Ltd.
Annual Container Volume: >26 million TEUs.
UN/LOCODE: CNNGB.
Other Ports in China
Additional ocean-cargo gateways for freight from China to Norway include:
Tianjin
Fuzhou
Chongqing
Lianyungang
Qinzhou
Shantou
Nanjing
Zhuhai
Zhongshan
Guangzhou
Xiamen
Qingdao
Dalian
Cargo Port of Arrival in Norway
Oslo
Port Facts:
All ocean exports and imports from China to Norway will arrive in the Port of Oslo.
Norway's largest freight hub.
Over half of Norway's population lives within three hours of the port.
Plans to be the world's first zero-emissions cargo hub, using environmentally-friendly equipment and processes.
Owned By: Municipality of Oslo.
Annual Container Volume: >200,000 TEUs.
UN/LOCODE: NOOSL.
Flying Your Freight: Airport Guide
Airports of Origin in China
Guangzhou
Airport Facts:
Main airport of Guangdong Province.
China's third-busiest cargo airport, ranking among the world's top 20 freight hubs.
Cargo capacity to reach 2.5 million tonnes in 2020.
Norway Airports Served: Oslo.
Guangzhou to Norway Cargo-Only Operators: Ethiopian Airlines Cargo.
IATA Code: CAN.
Shanghai-Pudong
Airport Facts:
Has six runways and two high-tech terminals.
Home to many of China's key airlines.
Located about 30 kilometers east of the city center.
Norway Airports Served: Oslo.
Shanghai to Norway Cargo-Only Operators: DHL Aviation.
IATA Code: PVG.
Other Airports in China
Shipa Freight will be able to get your consignment on-board flights from these other airports in China:
Qingdao
Xiamen
Beijing
Shenzhen
Zhengzhou
Chengdu
Wuhan
Shanghai Hongqiao
Airport of Arrival in Norway
Oslo
Airport Facts:
Located 35km Northeast of the city.
Covers a 13 square-kilometer site and has two runways.
The cargo terminal has seven gates for freight aircraft to load and unload.
Also has areas set aside for constructing containers and pallets.
Connected Airports in China: Guangzhou, Shanghai-Pudong.
China to Oslo Cargo-Only Operators: DHL Aviation, Ethiopian Airlines Cargo.
IATA Code: OSL.
Why Ship From China to Norway With Shipa Freight?
If you want your freight to reach Norway safely and on time, it is wise to partner with Shipa Freight, an experienced and reliable freight forwarder. Let us take care of all international logistics complexities and satisfy all of your global shipping needs.
No matter which mode of transport you choose, you can manage your entire shipment process on our state-of-the-art online platform. This will surely simplify your supply chain as you don't need to coordinate multiple agencies anymore.
Benefit from these advantages when shipping with us:
Online quotes and booking: Fast and easy, done in an instant.
Transparent shipping documentation: Know exactly what to prepare.
One single platform: Manage all of your imports and exports in one place.
No customs complexities: We will take care of everything for you.
Friendly customer service: Get help 24/7 via phone, email, and chat.
Guaranteed compliance: Always be in line with shipping rules and regulations.
Know Your Shipping Terminology
Shipping has its jargon and complicated terminology much like other industries, and knowing what it means can help you communicate more effectively with experts. That's why we've added this section to each of our country-to-country shipping pages. Below, you'll find a couple of examples of shipping jargon explained in plain English to help build your understanding of the language of shipping.