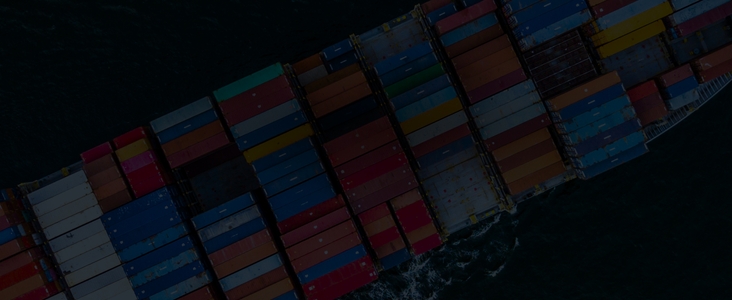 Ocean & Air Shipping From Germany to Taiwan
FCL, LCL and Air freight forwarding: information and online quote
Effortless Shipping
Real-Time Tracking
24X7 Customer Support
Updated on 25 Feb 2022
14 min read
Germany is the eighth-largest trading partner of Taiwan, and its top partner in Europe, meaning plenty of scope for businesses wishing to get involved with trade between the two nations. If you have commercial products to export from Germany to Taiwan, this is the place to get some of the essential facts about trade lanes and shipping options.
Find out how to import from Germany to Taiwan using ocean or air-freight services, and learn about the ports and airports you can use as gateways for your freight. You can also get an idea of transit times between the two countries, and pick up a little information about the customs documents that will need to accompany your goods.
What Are Your Options for Shipping Freight From Germany to Taiwan?
You can send your goods from Europe to Asia via sea or air. Both shipping methods have their benefits and drawbacks, which we'll explain in detail on this page.
Ocean Freight From Germany to Taiwan
Less than Container Load (LCL): LCL shipping is likely the cheapest option to send small consignments of freight from Germany to Taiwan. You don't have to pay for an entire shipping container, as your goods will be consolidated with the cargo of other shippers to create a full container load.
Full Container Load (FCL): If you prefer to isolate your freight in a separate container, choose FCL. It's up to you how much you load into your container. You just have to pay a flat fee for the unit. That makes FCL an affordable option to transport large quantities of cargo.
Air Freight from Germany to Taiwan
Nothing beats air freight when you need a speedy delivery of your goods. But, more often than not, air freight is also the costliest mode of transport. How Much Does it Cost to Ship Cargo From Germany to Taiwan?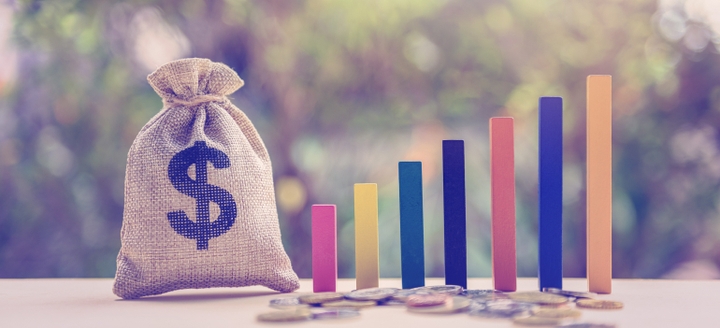 With considerable differences in transit times, come substantial differences in cost. Air freight rates are higher than those for ocean shipping. The difference may not be that significant for smaller shipments of say, 100 kilograms or so in weight. However, larger consignments are subject to a much higher cost differential, with air freight proving the most expensive transportation mode by far.
If you have shipments of less than 40 kilograms in weight, you should consider an international courier service, rather than shipping the goods as freight. That's because a courier will transport them quickly, using air transport, at a reasonable cost. Indeed, at Shipa Freight, our minimum limit for ocean or air freight shipping is 35 kilograms.
How Long Does it Take to Ship Cargo From Germany to Taiwan?
Do you need your freight from Germany to arrive in Taiwan in days, or can you accept a wait of a few weeks? Ocean freight will probably be your transportation-mode of choice if:
Time is not a critical factor in your shipping plans
Your supply chain does not call for exceptionally high velocity
Air freight will be the better option if you do need goods delivered from Germany to Taiwan at high speed. If you have the budget for air freight rates and several weeks in transit is not acceptable, you can cut transit time by flying your cargo.
How Long Does It Take to Ship Cargo by Sea From Germany to Taiwan?
To give you an idea of the time needed to ship commodities from Germany to Taiwan, here are two examples of transit times, taken from our FCL and LCL shipping schedules:
Hamburg to Keelung - 43 days FCL, 46 days LCL
Hamburg to Taichung - 44 days FCL, 50 days LCL
How Long Does It Take to Ship Cargo by Air From Germany to Taiwan?
As you might imagine, air freight shipments will get your goods from Germany to Taiwan in a lot less than the six to seven weeks required for ocean shipping. For example, Shipa Freight can move your exports by air in around eight days (including customs clearance) from Frankfurt, Berlin, or Dusseldorf, to Taipei.
Customs Clearance in Germany and Taiwan
When shipping commercial goods between any two countries, including Germany and Taiwan, there is no avoiding the need to comply with customs requirements. Your shipment will need to receive clearance for export from the authorities in Germany. It will also need to clear customs in Taiwan before it can enter the country.
Customs procedures, and the documentation required, vary from country to country. If you don't have people inside your business who are familiar with the customs processes in Germany and Taiwan, it will be wise to work with a freight forwarder.
Choose a forwarding company that specializes in exports from Germany and imports to Taiwan, because then you can let the forwarder do most of the legwork. That will spare you, or someone in your organization, from the need to understand the two nations' customs regulations intimately.
Even if you don't wish to know all the ins and outs of customs procedures, there are several documents with which you should be acquainted. Almost all customs authorities will require them to accompany exports and imports.
It makes sense to familiarize yourself with those documents, as a minimum. The essential ones, necessary in almost every case, are as follows:
Commercial Invoice

Packing List

Certificate of Origin

Letter of Credit or other payment terms (depends on the contract between the parties involved)

Bill of Lading for ocean freight or Airway Bill for air freight (Shipa Freight will provide this for you)
The above documents will be mandatory, both for export clearance in Germany, and import clearance upon your shipment's arrival in Taiwan. You can learn more about them and see some examples on the Shipa Freight Documents List page.
Should You Choose Ocean Freight or Air Freight?
Ocean Freight
By far, the most substantial volumes of freight shipped between Germany and Taiwan make the lengthy journey by sea. Ocean shipping is the most economical approach to transportation, and for large shipments, probably the only practical method.
You have two options for sending freight from Germany to Taiwan as sea freight. Less-than-container-load (LCL) shipping is suited for door-to-door transportation of smaller shipments, from one pallet upwards. Full-container-loads (FCL) are ideal for large shipments. They also fit the bill if you want your carrier to isolate and seal your goods for transportation in a shipping container from Germany to Taiwan.
Regardless of whether you choose an FCL or LCL service to ship products between Germany and Taiwan, shipping will take several weeks from the port of loading to the port of discharge. Therefore, you should take care when scheduling, leaving plenty of time for your shipments to arrive before they are required at their final destination.
Shipping Containers – Type, Size, and Capacity: If you are shipping your goods as LCL freight, you won't have to worry about container sizing, as your freight forwarder will take care of that. On the other hand, if you plan to ship a full container from Germany to Taiwan, it will help to know the most common container sizes. You will need to choose the size that will prove most cost-effective to fill, based on your cargo volume.
Although there are several types and sizes of containers, most commodities require either a dry-goods container or one with temperature control. You will likely use one of two container sizes:
20-foot – This container size will take 11 Euro pallets or ten standard pallets
40-foot – A larger container suitable for packing with 24 Euro pallets or 21 standard pallets
Choose the Right Shipping Service: Depending on the Incoterm applicable to your international trade transaction, you might be responsible for all transportation of your shipment, part of the transportation, or none. If you have total responsibility, you might wish to use a door-to-door shipping service. That means your freight forwarder will arrange all domestic and international transport. Your shipment will be carried from the door of the supplier to that of the recipient.
Port-to-port shipping services only involve the international portion of transportation. You and your trade partner will need to make separate arrangements for domestic transport within Germany and Taiwan.
Considerations for LCL Freight Shipping
If you choose LCL shipping when importing from Germany to Taiwan, your products will share a container with commodities belonging to other shippers. Therefore, this may not be the most suitable way to ship if you:
Are worried about your goods becoming contaminated or damaged
Prefer your shipment to have a container to itself
However, in most cases, LCL will be the best, most cost-effective shipping method for consignments under 13 cubic meters in volume or occupying fewer than six pallets.
Considerations for FCL Freight Shipping
You will probably wish to use an FCL ocean freight service if you have sufficient goods to fill a 20-foot container. In most cases, it will prove more economical than LCL for larger consignments. The products you export from Germany to Taiwan might ship a little faster this way, too, in comparison with FCL shipping.
FCL pricing is more straightforward to understand than LCL as well. Typically, you will pay a flat rate for shipping a full container. In contrast, with LCL freight, fees are calculated based on your cargo's volume and weight.
FCL is a method that shippers sometimes choose even with smaller shipments. For example, they may not want any of the risks associated with space-sharing, which are inherent in the LCL environment.
Air Freight
Are your international delivery deadlines too tight to wait for ocean freight? Does your business frequently have to fill orders at short notice? If so, neither FCL or LCL ocean services are likely to serve your supply chain well.
Instead, you will need to put your goods onto a plane. Air shipping has the benefits of speed, and flexibility, since your pallets of cargo can travel in the holds of passenger airliners as well as dedicated freighters.
Other air freight advantages include high levels of security, and in many cases, lower insurance premiums. The one drawback is the cost, which is typically way higher than that of ocean shipping. However, if your business has a supplier and a recipient based far from the German or Taiwanese coasts, airport to airport shipping might make sense.
Ocean Cargo Port Guide
Cargo Ports of Origin in Germany
Bremerhaven
Port Facts:
Located on a bank of the River Weser.
Accessible for the largest vessels by way of two giant locks.
Fourth-busiest port in Europe.
One of the world's top-30 container ports when rated by annual throughput.
Offers a five-kilometer quayside, which can accommodate up to 14 large container ships.
Owned By: Free Hanseatic City of Bremen.
Annual Container Volume: >5 million TEUs.
UN/LOCODE: DEBRV.
Hamburg
Port Facts:
Germany's number-one container port and the third-busiest in Europe.
Was the world's 19th-busiest container port during 2018 and 2019.
The port complex covers an area of 74 square kilometers.
It has more than 20 berths for visiting container ships.
More than 80 cranes are available for vessel loading and discharge.
Owned By: Hamburg Port Authority.
Annual Container Volume: >8.5 million TEUs.
UN/LOCODE: DEHAM.
Cargo Ports of Arrival in Taiwan
Keelung
Port Facts:
Was, at one time, the world's seventh-biggest container port.
Situated at the Northeastern tip of Taiwan.
Other Taiwanese ports have overtaken Keelung, due to a lack of usable land for expansion.
Owned By: Taiwan International Ports Corporation.
Annual Container Volume: >1.4 million TEUs.
UN/LOCODE: TWKEL.
Taipei
Port Facts:
Located in Bali District, New Taipei.
The newest international port in Taiwan.
Houses two container terminals with 1377 meters of linear berths for container ships.
The container yard covers an area of 111 hectares.
Can handle vessels of up to 14, 000 TEUs.
Owned By: Taiwan International Ports Corporation.
Annual Container Volume: >1.5 million TEUs.
UN/LOCODE: TWTPE.
Taichung
Port Facts:
Covers an area of 3793 hectares.
Second-largest port in Taiwan, after Kaohsiung.
Overtook Keelung in 2010 to become the country's second-busiest port.
Owned By: Taiwan International Ports Corporation.
Annual Container Volume: >1.5 million TEUs.
UN/LOCODE: TWTXG.
Kaohsiung
Port Facts:
Taiwan's largest harbor and container port.
Situated in the South of Taiwan, not far from Kaohsiung City.
Ideal for destinations in Yancheng, Gushan, Siaogang, Lingya, Cianjhen, and Cijin.
14th-busiest container port in the world.
Owned By: Taiwan International Ports Corporation.
***Annual Container Volume: >10 million TEUs.
UN/LOCODE: TWKHH.
Flying Your Freight: Airport Guide
Airports of Origin in Germany
Frankfurt
Airport Facts:
Europe's busiest airport for freight.
Handles some two million tonnes of cargo annually.
Served by the highest number of direct flights in the world.
Offers direct flights to Taiwan.
Taiwan Airports Served: Taipei.
Frankfurt to Taiwan Cargo-Only Operators: China Airlines.
IATA CODE: FRA.
Berlin Tegel
Airport Facts:
Fourth-busiest airport in Germany.
Located close to Central Berlin, to the northwest.
Ideal export hub for any supplier in Eastern or Northern Germany.
Taiwan Airports Served: None.
Berlin to Taiwan Cargo-Only Operators: None.
IATA Code: TXL.
Dusseldorf
Airport Facts:
Germany's third-busiest airport.
Known for short aircraft handling times and high-quality freight management.
Cargo throughput was 75,000 tonnes in 2018.
Convenient for exports originating in the Rhine-Ruhr area.
Taiwan Airports Served: None.
Dusseldorf to Taiwan Cargo-Only Operators: None.
IATA Code: DUS.
Munich
Airport Facts:
Boasts a cargo terminal of 84,000 square meters.
Handles 350,000 tonnes of air freight every year.
Largest air-freight gateway in Southern Germany.
Europe's eighth-busiest airport.
Fully equipped to handle all modern wide-bodied aircraft.
Taiwan Airports Served: None.
Munich to Taiwan Cargo-Only Operators: None.
IATA CODE: MUC.
Hamburg
Airport Facts:
Fifth-busiest commercial airport in Germany.
Houses an ultra-modern cargo facility known as Hamburg Airport Cargo Center.
Has a total logistics area of 20,000 square meters for use by freight forwarders/handlers.
Taiwan Airports Served: None.
Hamburg to Taiwan Cargo-Only Operators: None.
IATA Code: HAM.
Other Airports in Germany
Airports at Stuttgart, Leipzig, and Nuremberg are also available as gateways for your exports from Germany to Taiwan. However, all routes from these airports to Taipei and Kaohsiung are indirect, involving one or more stops or transshipments.
Airports of Arrival in Taiwan
Taipei
Airport Facts:
Located 40 kilometers west of Taipei.
Official name: Taiwan Taoyuan International Airport.
Named as the Airports Council International's Best Airport for its size in 2016.
Eighth-busiest airport in the world for cargo.
Handled 2.3 billion kilograms of freight in 2018.
Connected Airports in Germany: Frankfurt.
Germany to Taipei Cargo-Only Operators: China Airlines Cargo.
IATA Code: TPE.
Kaohsiung
Airport Facts:
Taiwan's second airport, after Taipei Taoyuan.
Handled over 60,000 aircraft movements and 73,000 tonnes of freight in 2018.
An ideal gateway for exports originating in Southern Taiwan.
Connected Airports in Germany: None.
Germany to Kaohsiung Cargo-Only Operators: None.
IATA Code: KHH.
Why Ship From Germany to Taiwan With Shipa Freight?
While there may be no shortage of freight forwarders prepared to help you with ocean and air shipping from Germany to Taiwan, they won't all make it as easy for you as Shipa Freight. Traditional forwarding tends to be tailored to large, beneficial freight owners, as opposed to the smaller business in the early days of international trading.
We offer a digitally powered solution that simplifies the shipping processes, from obtaining quotes through to tracking your goods en-route from origin to destination.
Our industry-leading technology is complemented by the global network of assets supplied by our parent company, Agility Logistics. We also field an internal team of freight and customs specialists, ready to guide and support you and your business through the regulatory maze of international freight movement.
Shipa Freight's benefits at a glance:
Quick, easy-to-understand, online freight quotes.
Turn quotes into bookings with just a few clicks.
Manage your shipments on one digital platform.
24/7 customer service via email, phone, and chat.
Guidance for completion of shipping and customs documentation.
Guaranteed compliance with all shipping rules and regulations.
Know Your Shipping Terminology
Some of the jargon and complicated terminology used by shipping experts can be confusing. To help build your understanding of the language of shipping, we're explaining some of the confusing terms in common usage on our country-to-country pages. Two examples are below.