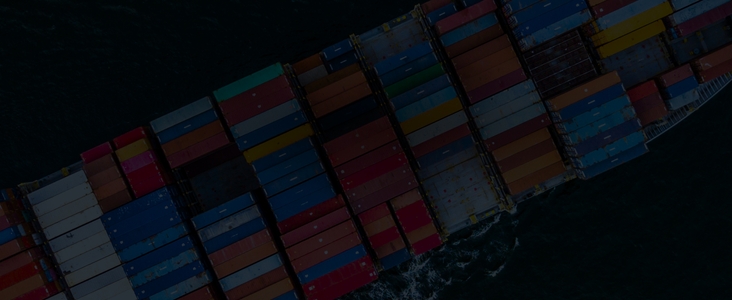 Ocean and Air Shipping from Norway to India
FCL, LCL and Air shipping comprehensive guide and instant online quote
Effortless Shipping
Real-Time Tracking
24X7 Customer Support
Updated on 15 Mar 2022
11 min read
Norway and India signed a bilateral trade pact in January 2019. It aimed to boost the $1.2 billion of trade between both nations. If your business is already importing from Norway to India, or you're looking to begin, this page will be of use.
It features guidance on how to ship freight from Norway to India more easily and successfully. Details about customs clearance, and the airports and seaports in both countries, are also included.
What Are Your Options for Shipping Freight From Norway to India?
Goods can be transported from Norway to India as air or ocean freight. Each has upsides and downsides, which we'll outline on this page to help you choose which is best for your business.
Ocean Freight From Norway to India
Less than Container Load (LCL): Your goods will share a shipping container with other products if you choose LCL shipping. It best suits the needs of businesses with small consignments that aren't urgently needed in India.
Full Container Load (FCL): You get exclusive use and transportation of a shipping container from Norway to India when you choose FCL shipping. You are not required to fill the container with goods. FCL is usually the fastest and sometimes the least expensive form of ocean shipping, especially for large consignments of goods.
Air Freight from Norway to India
Air shipping is easily the fastest way to ship freight from Norway to India. It is also the most expensive.
How Much Does it Cost to Ship Cargo From Norway to India?
The shipping quote you receive from a freight forwarder will be based on:
The distance between Oslo and your chosen port of arrival in India
The nature of the freight to be shipped
Whether you wish to use LCL ocean shipping, FCL ocean shipping, or air freight
The weight, volume, and size of your shipment
Please note that if your consignment weighs 35 kg or under, you should approach international couriers for a quote. Freight forwarders don't handle such light loads.
If your consignment weighs over 35 kg but no more than 100 kg, it's worth getting a quote for both ocean and air freight from Norway to India. They are likely to be similar, in which case, choosing the fastest mode of shipping—air freight—usually makes sense.
For a heavier consignment (weighing over 100 kg) you are almost certain to find that ocean shipping will be the most cost-efficient form of transit. Air shipping is expensive for heavy goods.
How Long Does it Take to Ship Cargo From Norway to India?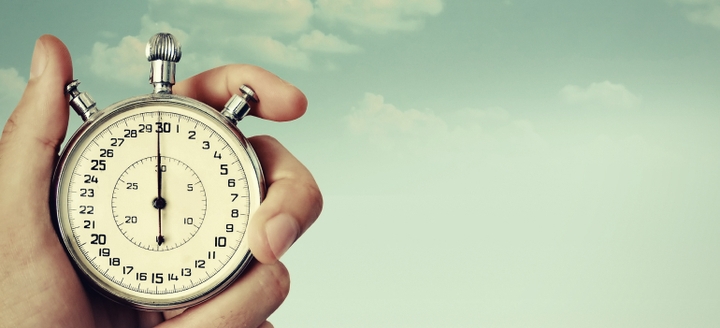 Freight forwarders are highly likely to use Oslo's international airport or seaport as the departure point for your shipment to India. Air freight is the quickest way to transport commodities from Scandinavia to the Sub-Continent. Five to eight days will usually be required to complete a shipment. Shipping a container from Norway to India by sea will take considerably longer—as much as 48 days in some cases.
How Long Does It Take to Ship Cargo by Sea From Norway to India?
You should allow up to 48 days for a freight forwarder to move your ocean shipping container from Norway to India. That's the time it typically takes an LCL shipment from Oslo to Chennai.
How Long Does It Take to Ship Cargo by Air From Norway to India?
Five to eight days is normally the time required for air shipments from Norway to India. All consignments will be shipped aboard indirect flights as there are no direct services between Oslo and any of India's international airports.
Customs Clearance in Norway and India
Customs officials in both Norway and India will hold any commercial-goods shipment that is not accompanied by the following documents:
Commercial Invoice

Packing List

Certificate of Origin

Letter of Credit or other payment terms (depends on the contract between the parties involved)

Bill of Lading for ocean freight or Airway Bill for air freight (Shipa Freight can supply this)
Examples of these documents can be found on this documents list page we've created. Certificates, permits, and licenses could also be needed, depending on the nature of the goods being shipped.
Every export from Norway to India will be subject to customs checks. The rules and regulations involved are complex. Often, businesses will engage the services of a freight forwarder to handle the process. It's worth considering, as a good forwarder will ensure your goods comply with the rules and help you avoid unnecessary delays.
Should You Choose Ocean or Air Shipping From Norway to India?
Ocean Freight
If you're working to a flexible delivery deadline and/or your consignment is very large, ocean shipping is likely to be the best mode of transportation. When you choose ocean shipping, a freight forwarder will arrange for your goods to be shipped from port to port by an ocean carrier as containerized cargo.
The majority of goods will ship in a 20ft or 40ft container. Your sea freight can share a shipping container with products belonging to other shippers (LCL shipping), or get exclusive use of a container (FCL). Both LCL and FCL have pros and cons worth being aware of. We summarize them below:
Considerations for LCL Freight Shipping
Your business might find LCL is the best way to ship if:
Your freight occupies six standard pallets or fewer
Your goods can be shipped safely in a shared container
You only want to pay for the container space your goods occupy, rather than an entire container
Your delivery deadline isn't urgent
You cannot send your goods as air freight
LCL shipping could be best avoided if:
You are shipping fruit, flowers, or other delicates or perishables that won't survive weeks at sea
You don't want your consignment moved or handled more frequently than necessary
Your goods cannot safely share a container with products from other shippers
You want the quickest way to ship your goods to India (FCL shipping is often faster, and air shipping is always faster)
Considerations for FCL Freight Shipping
FCL is often used by shippers who:
Want to be able to accurately predict when their goods will reach the consignee
Want a container exclusively for their sea freight
Need to seal their shipping container ahead of transit to Oslo and onward shipping to India
Air Freight
You should seriously consider air shipping your cargo from Norway to India if:
You want the quickest mode of shipping—perhaps because your goods have a short shelf-life
Your consignment fills no more than four standard pallets
Your goods are high-value and need the stringent security applied by airlines and airports
Your supplier in Norway and consignee in India are based nearer an airport than a seaport
You want to pay a lower insurance premium (ocean freight is typically more expensive to insure than air cargo)
Ocean Cargo Port Guide
Cargo Port of Origin in Norway
Oslo
Port Facts:
Norway's largest port
A major ocean freight facility in Scandinavia
Over 50% of Norwegians live within three hours of the port
Infrastructure includes a 665-meter quayside and four container cranes
Owned By: Oslo Ports Authority.
Annual Container Volume: >260,000 million TEUs.
UN/LOCODE: NOOSL.
Cargo Ports of Arrival in India
Mormugao
Port Facts:
Located in West India near Vasco da Gama
The South Central Railway connects the port to the hinterland in Maharashtra and Karnataka
Liquid chemicals, sugar, and fertilizers are among the top imports
Road links to Margao, Dandeli, and elsewhere in Karnataka help the swift distribution of goods
Owned By: Mormugao Port Trust.
Annual Container Volume: >20,000 TEUs.
UN/LOCODE: INMRM.
Chennai
Port Facts:
Originally called Madras Port
Situated on India's east coast in the Bay of Bengal
The second-biggest ocean freight processing facility in India
Over 15.7 million TEUs were processed here from April 2018 to March 2019
Owned By: Chennai Port Trust, Ministry of Shipping.
Annual Container Volume: >15.7 million TEUs.
UN/LOCODE: INMAA.
Nhava Sheva
Port Facts:
India's busiest port
Located on the Arabian Sea in Western India
Built to relieve pressure on the Port of Mumbai, which is just 64 km away
Over half of India's containerized freight is handled here
Ideal for imports bound for Rasayani, Karjat, Nashik, Pune, and elsewhere in Maharashtra
Owned By: Government of India.
Annual Container Volume: >5 million TEUs.
UN/LOCODE: INNSA.
Mundra
Port Facts:
Privately-owned, state-of-the-art port
Regarded as a gateway to Northwest India
Among the world's top-50 busiest container handling facilities
Close to Bhuj, Rajkot, and Pakistan
Owned By: Adani Group.
Annual Container Volume: >4 million TEUs.
UN/LOCODE: INMUN.
Haldia
Port Facts:
India's most easterly port, located close to the border with Bangladesh
Has impressive environmentally-friendly credentials
Machinery is powered by eco-friendly bio-diesel
Used by many shippers as an alternative port to Kolkata
Owned By: Kolkata Port Trust.
Annual Container Volume: >150,000 TEUs.
UN/LOCODE: INHAL.
Other Destination Ports in India
In addition to the gateways mentioned above, your freight can also be shipped to these ports in India:
Pipavav
Cochin
Tuticorin
Kattupalli
Krishnapatnam
Hazira
Visakhapatnam
Kolkata
Flying Your Freight: Airport Guide
Airports of Origin in Norway
Oslo
Airport Facts:
Scandinavia's second-busiest airport
35 kilometers outside of Oslo
Best port of origin for suppliers and manufacturers all over Norway
All shipments will be routed to India via indirect flights
India Airports Served: None.
Oslo to India Cargo-Only Operators: None.
IATA CODE: OSL.
Airports of Arrival in India
Chennai
Airport Facts:
Located 21 km from Central Chennai on the East Coast of India
Ranks as India's third-largest air freight facility
The city also has a major seaport
Features specialist storage facilities for flowers, fruit, and other perishables
The airport's taxiways are being extended
Connected Airports in Norway: None.
Norway to Chennai Cargo-Only Operators: None.
IATA Code: MAA.
Mumbai
Airport Facts:
Officially called Chhatrapati Shivaji Maharaj International Airport
Almost one million tonnes of air freight is handled here every year
Room for five freighters to load or unload
Storage facilities for dangerous or radioactive goods
Connected Airports in Norway: None.
Norway to Mumbai Cargo-Only Operators: None.
IATA Code: BOM.
Ahmedabad
Airport Facts:
Located in Hansol, nine kilometers north of Ahmedabad city center
Also known as Sardar Vallabhbhai Patel International Airport
Serves the Northwest India region, including Gujarat
Awarded 'Most Improved Airport in Asia Pacific' accolade in 2017
Connected Airports in Norway: None.
Norway to Ahmedabad Cargo-Only Operators: None.
IATA Code: AMD.
Delhi
Airport Facts:
The busiest air freight facility in India
Located in Palam, 16 kilometers outside of New Delhi
Officially called Indira Gandhi International Airport
Excellent logistics connections to Agra, Jaipur, and elsewhere in Northern and Central India
Connected Airports in Norway: None.
Norway to Delhi Cargo-Only Operators: None.
IATA Code: DEL.
Kolkata
Airport Facts:
Located in Dum Dum, West Bengal
17 km from Central Kolkata
Northeast India's biggest air freight hub
Officially called Subhas Chandra Bose International Airport
The area in the cargo terminal dedicated to imports covers over 13,000 square meters
Connected Airports in Norway: None.
Norway to Kolkata Cargo-Only Operators: None.
IATA Code: CCU.
Other Arrival Airports in India
Goods from Norway can also be shipped to four more airports in India. These are: Coimbatore, Cochin, Bangalore, and Hyderabad.
Why Ship From Norway to India With Shipa Freight?
Shipa Freight offers an easy way for businesses to manage ocean and air shipping from Norway to India. As a modern freight forwarder with an easy to use online platform, we can simplify your supply chain and help make your international shipping more successful.
You can view and track all your shipments from our website and follow every stage of the shipping process via your smartphone, tablet, laptop, or desktop computer.
Other reasons to have Shipa Freight coordinate your import from Norway to India include:
The ease of booking shipments with the world's best ocean and air cargo carriers
The ability to pay online by debit card, credit card, or wire transfer
Our parent company is Agility Logistics, world leaders in global freight transportation
Access to a helpful and friendly customer service team 24/7 by telephone, online chat or email
Freedom from worry about customs and compliance—we'll handle it
Know Your Shipping Terminology
Whatever your native language, the commercial language of shipping can be confusing. To help build your understanding, Shipa Freight is cutting through the complexity and explaining industry jargon in plain English. Two potentially baffling shipping terms are explained below, and there are more definitions on each of our country-to-country pages.