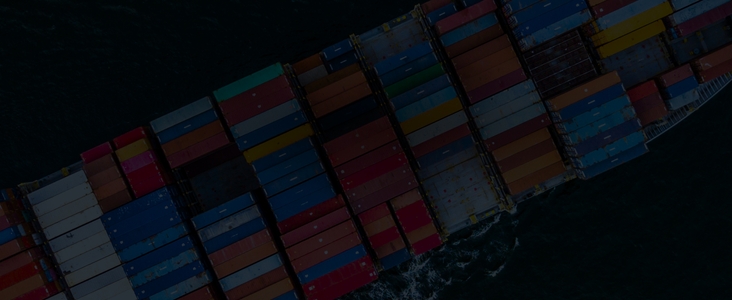 Ocean and Air Shipping from Portugal to Angola
FCL, LCL and Air shipping comprehensive guide and instant online quote
Effortless Shipping
Real-Time Tracking
24X7 Customer Support
Updated on 28 Nov 2021
9 min read
Angola is one of the fastest-growing economies in the world. Even after a 400-year-long colonial rule, Portugal remains one of Angola's largest trading partners, with Portuguese exports to Angola amounting to $2.45 billion (USD) in 2015.
Although active trade relations exist between the two countries, importing from Portugal to Angola is still not an easy undertaking. International air and ocean freight shipping can be complex.
We want to support your efforts to import from Portugal to Angola with crucial information regarding various shipping methods, costs, transit times, and customs clearance procedures.
What Are Your Options for Shipping From Portugal to Angola?
You can export from Portugal to Angola via air and sea. Both alternatives have certain benefits and drawbacks.
Ocean Freight From Portugal to Angola
Less than Container Load (LCL): With LCL shipping, you only pay for the space that your freight occupies in a shared container. No need to hire a whole unit. That's why LCL is often the cheapest option to import small amounts of cargo.
Full Container Load (FCL): With FCL shipping, you will pay a flat rate to send an entire shipping container from Portugal to Angola. For larger, heavier consignments, this is typically less expensive than LCL.
Air Freight from Portugal to Angola
Air freight is by far the quickest way to move your freight to Angola. However, you will have to pay a hefty price for this speedy service.
How Much Does it Cost to Ship Cargo From Portugal to Angola?
The price of ocean and air shipping from Portugal to Angola depends on several factors. Freight forwarders will base their quotes on the following aspects:
Nature of goods
Chosen mode of transport (FCL, LCL, Air)
Weight of the cargo
Dimension of the cargo
Distance between origin and destination
Type of service (such as Port-to-Port or Door-to-Door)
It's always a good idea to get quotes for both air and sea freight if you are still unsure about which mode of transport is right for your needs. When you compare the quotes, you will likely notice that the cost is very similar for cargo that's lighter than 100 kg. Feel free to select the faster or more convenient option in this case. But, if you are moving more than 100 kg, then you will realize that ocean shipping is less expensive than air freight.
What about light cargo of 35 kg or less? Most freight forwarders, including Shipa Freight, don't deal with this weight bracket. An international courier service is a safe choice to move your freight in this case.
How Long Does it Take to Ship Freight From Portugal to Angola?
Transporting your goods along the west coast of Africa will be much quicker via air than sea. Your cargo can reach Angola in a couple of days via air. Stuffed inside a container, it will likely take at least two weeks to make its way to the final destination on a cargo ship.
How Long Does It Take to Ship Cargo by Sea From Portugal to Angola?
A vessel carrying a container from Portugal to Angola will start from either Porto or Lisbon and reach Luanda in about 15 to 35 days.
How Long Does It Take to Ship Cargo by Air From Portugal to Angola?
Most air freight from Portugal to Angola will travel from Lisbon or Porto to Luanda. This can take around five to eight days.
Customs Clearance in Portugal and Angola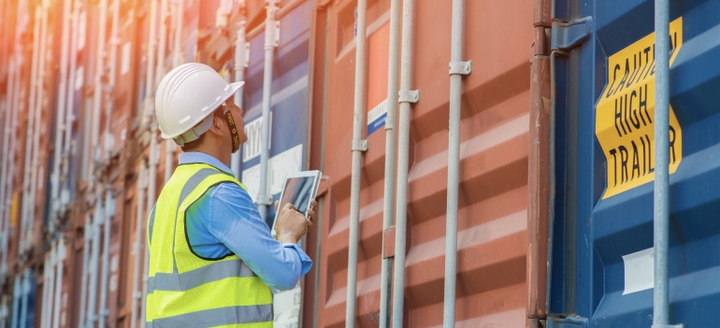 Customs clearance is compulsory when importing from Portugal to Angola. All customs formalities have to be completed according to current laws and regulations, as errors can be not only expensive, but can also cause severe delays. That's why most businesses decide to appoint an experienced freight forwarder for this crucial task.
Still, you remain responsible for submitting the required paperwork. As a minimum, the following documents are needed to receive export clearance in Portugal and import clearance in Angola:
Commercial Invoice

Packing List

Certificate of Origin

Letter of Credit or other payment terms (depends on the contract between the parties involved)

Bill of Lading for ocean freight or Airway Bill for air freight (Shipa Freight will provide this for you)
Permits, certificates, and licenses are examples of other documents that you might have to provide. If this is necessary, your freight forwarder will let you know immediately. In the meantime, check out our documents list to learn more about the different types of documentation and to view some examples.
Should You Choose Ocean Freight or Air Freight?
Ocean Freight
Most exporters and importers ship their commercial goods as sea freight from Portugal to Angola. The freight travels, stored in shipping containers, all the way down the west coast of Africa on dedicated cargo vessels.
In some cases, you may need to move materials that, by their nature, aren't suited for a container. Your carrier or freight forwarder can suggest alternative solutions, like break-bulk shipping.
When it comes to containerized freight though, you have two options for ocean shipping; LCL and FCL. The volume and weight, as well as the nature of your goods, will determine which one will meet your logistics needs. Either option is available as a door-to-door or port-to-port service.
Considerations for LCL Freight Shipping
LCL shipping is recommended for quantities of cargo amounting to around six standard pallets (approximately 14 CBM) or less. It's likely the most economical option for your low-volume shipments. An additional benefit is that you won't have to choose the right container size on your own. Your freight forwarder or carrier will load your goods into whatever type and size of container is most suitable.
LCL shipping also has its drawbacks because there are extra logistics steps involved. Consolidating the goods of all shippers into one container at the port of origin and de-consolidating them again at the port of arrival adds to the overall transit times. This can also cause some uncertainty with regard to the delivery date of your freight. Furthermore, additional handling and movements might damage delicate, fragile, or perishable products.
Considerations for FCL Freight Shipping
FCL shipping is likely the least expensive option if your freight can fill more than half the capacity of a 20ft container (around 14 CBM). It's also a feasible option for very heavy cargo as you are paying a flat fee for the entire container.
Another advantage of FCL shipping is that your goods will travel fully sealed in their container until they reach the final recipient. That is ideal for high-value and delicate products. Keep in mind, though, that customs authorities will sometimes open sealed containers for inspection.
There's one major disadvantage associated with FCL shipping. To receive and load or unload a whole shipping container, sufficient space and special equipment are needed. Not every supplier and buyer is equipped for this, which can limit your options for loading and delivery.
Air Freight
Air shipping is the right option for small amounts of cargo (two to three pallets) required urgently in Angola. Also perishable goods benefit from the quick transit times. And, as airport operators and airlines operate with the highest levels of security, you can trust them with your high-value cargo without hesitation.
Short transit times come at substantial cost, though. That's why many shippers choose this mode of transport only on rare occasions. Besides, not all cargo can fit inside the body of an aircraft. If you want to transport awkwardly shaped or bulky goods, ocean shipping could be the only available option.
Ocean Cargo Port Guide
Cargo Ports of Origin in Portugal
Lisbon
Port Facts:
Third-largest port in Portugal.
Located at the mouth of the River Tagus facing the Atlantic Ocean.
Offers various specialized terminals that can handle all types of cargo.
Strategic link between northern Europe, the Mediterranean, and Africa.
Owned By: Administração do Porto de Lisboa.
Annual Container Volume: >1 million TEUs.
UN/LOCODE: PTLIS.
Leixoes
Port Facts:
Handles 25% of the Portuguese sea trade.
Located four kilometers north of the mouth of the Douro River close to the city of Porto.
Largest port infrastructure in northern Portugal.
Offers weekly connection to Angola and other African countries.
Owned By: Administracao dos Portos do Douro e Leixoes.
Annual Container Volume: >650,000 TEUs.
UN/LOCODE: PTLEI.
Cargo Ports of Arrival in Angola
Luanda
Port Facts:
Angola's main seaport and one of the busiest ports in Africa.
Located on the northern Atlantic coast of the country in Luanda Bay.
Established in 1576.
Connected to the hinterland via the Luanda railway.
Owned By: Porto de Luanda.
Annual Container Volume: >350,000 TEUs.
UN/LOCODE: AOLAD.
Other Ports in Angola
In addition to Luanda, you can also direct your sea freight from Portugal to the Angolan ports of Lobito, Soyo, and Cabinda.
Flying Your Freight: Airport Guide
Airports of Origin in Portugal
Lisbon
Airport Facts:
Also known as Humberto Delgado Airport or Portela Airport.
Located seven kilometers northeast from Lisbon's city center.
20th-largest airport in Europe.
Main hub of Portugal's flagship carrier TAP Air Portugal.
Angolan Airports Served: Luanda.
Lisbon to Angola Cargo-Only Operators: None.
IATA Code: LIS.
Porto
Airport Facts:
Located 11 km northwest from the city center of Porto in northern Portugal.
-Officially called Francisco Sá Carneiro Airport.
Second-busiest airport in the country after Lisbon.
Angolan Airports Served: Luanda.
Porto to Angola Cargo-Only Operators: None.
IATA Code: OPO.
Airports of Arrival in Angola
Luanda
Airport Facts:
Officially called Quatro de Fevereiro International Airport.
The airport has two runways.
Construction has begun for the new Angola International Airport—due to open in 2022.
Connected Airports in Portugal: Lisbon, Porto.
Portugal to Luanda Cargo-Only Operators: None.
IATA CODE: LAD.
Why Ship From Portugal to Angola With Shipa Freight?
Sending air freight or a container from Portugal to Angola should be as easy as possible for you. When you choose Shipa Freight, our online-only, digital-first approach to freight forwarding will not only satisfy all of your sea and air shipping needs—it can also simplify your supply chain.
With our cutting-edge online platform, you can now manage all of your imports and exports in one place. Your business will enjoy the following advantages when you ship with us:
Obtain and compare quotes online.
Instantly place your booking online.
Always know which shipping paperwork to prepare.
Manage your entire shipping process on one platform.
Receive support from our friendly customer service team 24/7.
No customs complexities—we will handle them for you.
We'll ensure your shipments comply with international shipping rules and regulations.