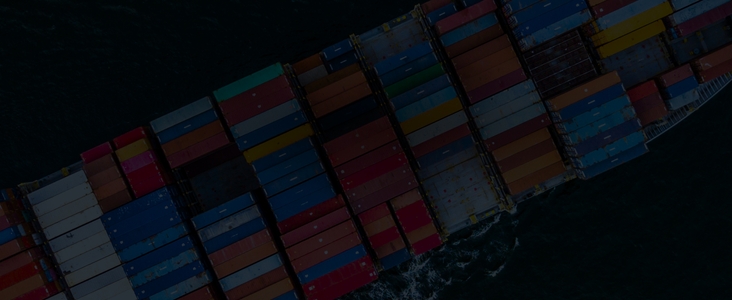 Ocean and Air Shipping from the US to Thailand
FCL, LCL and Air freight forwarding: information and online quote
Effortless Shipping
Real-Time Tracking
24X7 Customer Support
Updated on 28 Nov 2021
14 min read
The United States of America is Thailand's eighth-largest source of imports. Thai companies import a range of commodities from the US, with the majority comprising organic products such as soybeans, cotton, wheat, fruits, and even frozen fish.
Is your business looking into the possibilities of a United States/Thai trade partnership? If so, and the venture requires the shipment of goods from a US supplier, this page will be useful to you. It is our platform to share essential guidance and facts about importing from the US to Thailand.
Unlike many other resources in the public domain, this shipping page does not focus solely on ocean freight. Instead, it offers a balanced view of both ocean and air shipping from the US to Thailand. You'll find information about ports and airports of origin and arrival, and insights into customs documentation.
What Are Your Options for Shipping Freight From the US to Thailand?

There can be no possibility of a US/Thai trading relationship without engaging in ocean and air shipping from the US to Thailand. They are the only two ways to move goods between the two countries.
Which of these methods is right for your business, though? We help you to answer that question by outlining the pros and cons of both modes of international shipping on this page.
Ocean Freight From the US to Thailand
Less than Container Load (LCL): LCL is the standard approach to shipping small freight quantities. It involves carriage of your goods by a shipping line in a container from the US to Thailand. Your goods will be consolidated with other shippers' freight into a 20-foot or 40-foot container.
Full Container Load (FCL): FCL shipping gives you flat rate prices for the exclusive use and transportation of a shipping container from the US to Thailand. It doesn't matter whether you fill the container or not; the price remains the same for a full or partial container load.
Air Freight from the US to Thailand
When short transit times are more critical than cost concerns, airport-to-airport cargo services offer your import from the US to Thailand the speed you need. Less than a week is typically required to complete shipments between the US and Thailand. But air freight typically costs considerably more than ocean shipping.
How Much Does it Cost to Ship Cargo From the US to Thailand?
Calculating the cost of any export from the US to Thailand will require the freight forwarder to have answers to the following questions:
What's the nature of the freight that needs to be shipped?
What is the size, weight, and volume of the consignment?
Has the customer chosen LCL or FCL ocean shipping, or air freight?
How far must the cargo be transported?
Does the shipper require door-to-door, port-to-door, port-to-port, or door-to-port delivery?
If you don't know whether ocean or air freight is the best fit for your needs and budget, you can always ask a freight forwarder to supply quotes for both.
For small shipments (weighing around 100 kilograms), you might find little difference in cost between air and ocean freight. Therefore, the speed advantage might make air cargo the more desirable option. The same is far less likely to be true for large shipments. The cost of shipping substantial freight quantities by air can be several times that of ocean shipping.
Few freight forwarders will handle shipments weighing 35 kg or less, so you should approach international couriers for quotes.
How Long Does it Take to Ship Cargo From the US to Thailand?
LCL and FCL ocean freight services involve lengthy transit times for shipping between the US and Thailand—anything from four to eight weeks. Actual shipping durations will depend on where in the US your cargo will originate. Sailings from East Coast ports will take considerably longer than those from gateways on the western seaboard.
Air freight, as mentioned elsewhere on this page, is considerably faster, so you can expect a shipment by air to be completed in three to eight days.
How Long Does It Take to Ship Cargo by Sea From the US to Thailand?
The following examples of transit times between US ports and Bangkok are extracted from Shipa Freight's schedule database, and highlight the long transit time required for ocean shipping:
From Los Angeles – 38 days
From New York – 33 days
From Seattle or Houston – 44 days
From Philadelphia – 58 days
From Long Beach - 35 days FCL
From Atlanta - 41 days FCL
How Long Does It Take to Ship Cargo by Air From the US to Thailand?
Air freight from the US takes between three and eight days to arrive and clear customs in Bangkok, as you will see from the following examples:
From Philadelphia or Chicago – 5 days
From Los Angeles – 3 days
From Atlanta - 4 days
From New York, Cincinnati, Denver, Seattle, and Houston – 8 days
Customs Clearance in the US and Thailand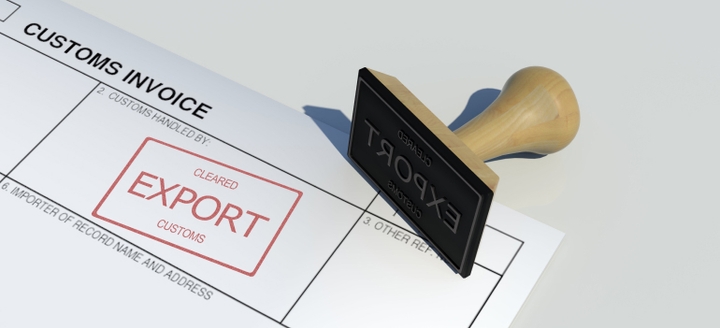 It would take more than a section of this page to familiarize you entirely with the intricacies of export and import customs clearance. However, if you have some idea of the documents that need to accompany your freight, it will be a step in the right direction.
At the same time, there is no substitute for a freight forwarder with knowledge of your origin and destination countries. By working with such a partner, you can reduce the need for specialized customs clearance expertise within your business—and minimize the chances of delays arising from procedural errors.
Even with a freight forwarder's assistance, you'll still be required to complete and file important documentation that must accompany your consignment. The requirements are likely to include:
A Commercial Invoice
A Packing List
A Certificate of Origin
A Letter of Credit or other payment terms (depends on the contract between the parties involved)
An Airway Bill for air cargo or a Bill of Lading for ocean freight (you can leave this to Shipa Freight)
A license, permit, or certificate may also be required with your shipment. Your freight forwarder will advise. To take a closer look at samples of the documents listed above, please see this handy documents list page we've prepared.
Should You Choose Ocean Freight or Air Freight?
Ocean Freight
Shipping commercial goods aboard a cargo vessel in a container from the US to Thailand is a slow process. Ocean-going vessels move at an average speed of 35 kilometers per hour. Sea freight shipped from any port on the West Coast of the United States must cross the Pacific Ocean to reach Thailand. Consignments originating in ports on the USA's southern and eastern seaboards have an even longer journey.
Wherever in the US your cargo begins its journey to Thailand, it will likely ship in a container aboard a cargo vessel. Standard shipping containers are invariably 20ft or 40ft-long and open at one end, suiting most consignments.
Your forwarder will advise you if your commercial goods require a non-standard container, such as one with an open-top or refrigeration. These ocean shipping experts can also help you decide if an LCL or FCL service is best suited to your consignment. You can gain some knowledge about both options now by reading the sections below:
Considerations for LCL Freight Shipping
This could be the best option for your shipment if:
You only have a small consignment to ship—six standard pallets at most
Your goods are not urgently required in Thailand
You're comfortable with your cargo sharing a container with products from other shippers
You appreciate that the essential logistics of consolidation and deconsolidation required with LCL shipments can result in a longer shipment time than FCL freight
LCL is best avoided if:
Your freight is needed in Thailand by a certain date
Frequent moving or handling of your goods could damage them
Your consignment contains fragile or perishable goods
Your cargo is particularly large, awkwardly-shaped, or otherwise unsuitable for transportation in a shared container
Considerations for FCL Freight Shipping
Importing from the US to Thailand using an FCL service could be your best option if:
Your cargo is needed in Thailand by a specific date
Your goods cannot share a shipping container with other products for whatever reason
You want your container sealed at the point of origin, and to remain sealed throughout shipping
Your consignment is large enough to occupy at least half the capacity of a shipping container
Air Freight
If the slow pace of ocean freight does not meet the demands of your supply chain, air shipping could be your best mode of transport, especially if:
The speed of a shipment is more important than cost
Your cargo comprises perishables like plants, flowers, or food
Your customer in Thailand wants to take delivery of the goods urgently
You only have a small consignment to send—no larger than three pallets
Your consignment is high-value, requiring the levels of security employed by airlines and airport operators
Ocean Cargo Port Guide
Miami
Port Facts
The 11th-busiest port in the United States in 2019
One of 14 deep-water seaports in the state of Florida
Nicknamed the Cargo Gateway of the Americas
The only port in the Southeastern states able to accommodate neo-Panamax container vessels
The largest of Florida's container ports
Owned By: Multiple owners.
Annual Container Volume: >700,000 TEUs.
UN/LOCODE: USMIA.
Baltimore
Port Facts
Situated on the Patapsco River in Maryland
The largest specialized cargo port in the United States
The country's fastest-growing port since 2014
It's the 14th-busiest port in the US
Owned By: Maryland Port Administration.
Annual Container Volume: >500,000 TEUs.
UN/LOCODE: USBAL.
Mobile
Port Facts
The only deep-water port in the state of Alabama
A gateway to inland ports in the Great Lakes and the Ohio and Tennessee river valleys
The port's container terminals are linked directly to the interstate road network
It's the US's 19th-busiest port
Owned By: Alabama State Port Authority.
Annual Container Volume: >170,000 TEUs.
UN/LOCODE: USMOB.
Seattle/Tacoma
Port Facts
Ideal port of departure for exports from the Northwest United States and Alaska
Ranked 41st in the world for container-port throughput
The eighth-busiest port in the United States
Operates state-of-the-art container facilities
Four container terminals are available for processing exports to Thailand
Owned By: Port of Tacoma Commission.
Annual Container Volume: >3.7 million TEUs.
UN/LOCODE: USTIW.
Savannah
Port Facts
The second-largest cargo port on the US east coast
Four neo-Panamax cranes were added to the facilities in 2017, with six more due in 2020
35th-busiest container port in the world
Houses the largest single-terminal container facility in the US
It's the fourth-busiest of all US seaports
Owned By: Georgia Ports Authority.
Annual Container Volume: >4.3 million TEUs.
UN/LOCODE: USSAV.
Other Departure Ports in the United States
Other ports from which you can send your goods for import from the US to Thailand include:
San Francisco
Jacksonville
New York
Tacoma
New Orleans
Charleston
Oakland
Norfolk
Boston
Long Beach
Los Angeles
Philadelphia
Port Everglades
Houston
Cargo Ports of Arrival in Thailand
Laem Chabang
Port Facts
Constructed in the 1990s as an overflow for Bangkok Port
Located 25 kilometers to the north of Pattaya
The largest port in Thailand
Laem Chabang is among the 20 busiest container ports in the world
Houses seven container terminals
Owned By: Hutchison Laem Chabang International Terminal Ltd.
Annual Container Volume: >7.5 million TEUs.
UN/LOCODE: THLCH.
Bangkok
Port Facts
One of the top-100 container ports in the world
Situated on the banks of the Chao Phraya River
Connected to Bangkok City by fast road and rail links
Owned By: Port Authority of Thailand.
Annual Container Volume: >1.5 million TEUs.
UN/LOCODE: THBKK.
Flying Your Freight: Airport Guide
Airports of Origin in the US
Denver
Airport Facts
Serves the state of Colorado and surrounding areas
Situated 40 kilometers from the center of Denver's city perimeter
The largest airport in North America
Annual freight throughput exceeds 230,000 tonnes
No direct flights from Denver to Thailand
Thailand Airports Served: None.
Denver to Thailand Cargo-Only Operators: None.
IATA Code: DEN.
Charlotte
Airport Facts
Combined civil and military air transport facility
Situated just eight kilometers from the city of Charlotte
Has a cargo terminal located adjacent to the runway
No direct flights from Charlotte to Thailand
Thailand Airports Served: None.
Charlotte to Thailand Cargo-Only Operators: None.
IATA Code: CLT.
San Francisco
Airport Facts
A critical air-cargo gateway linking the US with Asia
Located 21 kilometers south of San Francisco
Handled more than half a million tonnes of cargo in 2018
Boasts a cargo facility covering more than 100,000 square meters
No direct flights from San Francisco to Thailand
Thailand Airports Served: None.
San Francisco to Thailand Cargo-Only Operators: None.
IATA Code: SFO.
Philadelphia
Airport Facts
Located seven kilometers from the city of Philadelphia
Ideally situated for air-freight exports from the USA's eastern seaboard
The airport is within one day's driving from more than half the United States' population
No direct flights from Philadelphia to Thailand
Thailand Airports Served: None.
Philadelphia to Thailand Cargo-Only Operators: None.
IATA Code: PHL.
Dallas/Fort Worth
Airport Facts
Any location in the US can be reached within four hours by plane from Dallas/Fort Worth Airport
The central hub for the USA's national flag carrier, American Airlines
Flights serve the airport from more than 190 US cities
Freight throughput is approaching 2,000 tonnes per day
No direct flights from DFW to Thailand
Thailand Airports Served: None.
Dallas/Fort Worth to Thailand Cargo-Only Operators: None.
IATA Code: DFW.
Other Airports in the US
Due to the vast distances between the US and Bangkok, there are currently no direct cargo or passenger flights available. Nevertheless, your freight forwarder can still move your exports quickly, using connecting flights, from many US cities, including those mentioned above, and those in the following list:
Atlanta
New York
El Paso
Houston
Miami
Chicago
Seattle
Cleveland
Cincinnati
San Diego
Los Angeles
Boston
Detroit
Sacramento
Airport of Arrival in Thailand
Bangkok Suvarnabhumi
Airport Facts
Handles three million tonnes of air freight annually
Connected to Bangkok City and other areas of Thailand by efficient road and rail links
One of the largest international airports in Southeast Asia
Covers an area of 3,240 hectares
Connected Airports in the US: None.
US to Bangkok Cargo-Only Operators: None.
IATA Code: BKK
Ocean and Air Shipping From the US to Thailand: Why Shipa Freight?
Shipa Freight's digital forwarding platform offers all the advantages of traditional freight forwarders. The difference, though, is in the additional benefits that only a digital-first, online freight forwarder can provide.
For example:
You can receive quotes online in a fraction of the time taken for traditional forwarders to provide them.

You can compare air and ocean freight quotes, and, once decided on your preferred mode of shipping, turn the most favorable quote into a booking instantly.

Quotations, bookings, payment, and real-time freight tracking are all at your fingertips. At the same time, a dedicated customer service team is always on hand (24/7) when you need a little human assistance.

You get access to our global network of logistics and customs specialists. Our experts are ready to help you select, execute, and manage your carrier transactions, and to help you through the complex business of customs clearance.

Shipping documentation is simplified, too. Our integrated compliance engine helps you identify and complete the specific documents required, based on your cargo, transportation mode, and protocols of the US and Thai customs authorities.