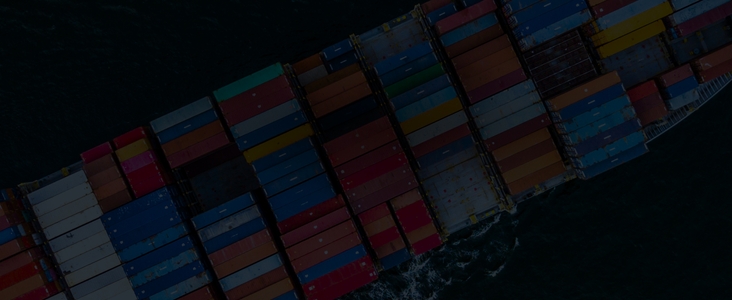 Ocean and Air Freight Shipping from Vietnam to Germany
FCL, LCL and Air shipping comprehensive guide and instant online quote
Effortless Shipping
Real-Time Tracking
24X7 Customer Support
Updated on 16 Sep 2021
11 min read
With an annual trade volume of 14 billion Euros, Germany is Vietnam's most important trading partner in the EU. Economic relations are likely to receive another boost once the free trade agreement signed by the EU and Vietnam in mid-2019, takes effect.
This is excellent news for businesses looking to import from Vietnam to Germany. Still, international logistics is not an easy undertaking as air and ocean freight shipping can be complex.
We aim to make ocean and air shipping from Vietnam to Germany as easy as possible for your business. That's why we have gathered vital information regarding various shipping methods, costs, transit times, and customs clearance procedures on this page.
What Are Your Options for Shipping From Vietnam to Germany?
Flags of Vietnam and Germany to show Shipa Freight capacity to ship from Vietnam to Germany
Importing from Vietnam to Germany is feasible via air and sea. Both options offer certain benefits and drawbacks.
Ocean Freight From Vietnam to Germany
Less than Container Load (LCL): With LCL shipping, your goods will travel in a shared container. You only have to pay for the space your freight occupies, not the whole container. That makes LCL the cheapest option to import small consignments from Vietnam to Germany.
Full Container Load (FCL): With FCL shipping, you are paying a flat fee for the use and transportation of a shipping container from Vietnam to Germany. This might be less expensive than LCL, depending on the dimensions and weight of your cargo.
Air Freight from Vietnam to Germany
Air freight is the fastest way to move your goods to Germany. But, it is typically also the costliest option.
How Much Does it Cost to Ship Cargo From Vietnam to Germany?
The price you will ultimately pay to transport goods for export from Vietnam to Germany depends on various factors. When you request a quote from a freight forwarder, they will typically consider the following aspects:
Nature of goods
Chosen mode of transport (FCL, LCL, Air)
Weight of the cargo
Dimension of the cargo
Distance between origin and destination
Type of service (such as Port-to-Port or Door-to-Door)
If you are unsure about which mode of transport is right for your business, it's a good idea to request quotes for both air and ocean freight. By comparing the two quotes, you will likely find that the cost is almost the same for cargo weighing 100 kg or less. You can select the quicker option in this case. However, if your freight weighs more than 100 kg, you will probably notice that ocean shipping is less expensive than air shipping.
Are you planning to ship light cargo of 35 kg or less? Then you need to know that most freight forwarders, including Shipa Freight, won't handle your consignment. An international courier service will be the right choice in this case.
How Long Does it Take to Ship Cargo From Vietnam to Germany?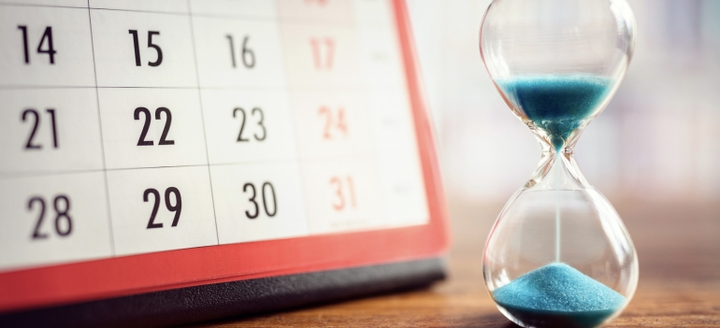 The transit times for ocean and air freight differ significantly. While your cargo can reach Germany in as little as three days via air, it will likely spend over 30 days at sea.
How Long Does It Take to Ship Cargo by Sea From Vietnam to Germany?
A vessel carrying a container from Vietnam to Germany may take one of several routes, hence transit times can vary. An FCL shipment from Ho Chi Minh City to Hamburg will take around 33 days, while FCL shipments from Haiphong to Bremerhaven take up to 36 days.
How Long Does It Take to Ship Cargo by Air From Vietnam to Germany?
Most air freight between Vietnam and Germany will travel from Ho Chi Minh City to Frankfurt. The current transit time is around six days for this route.
Customs Clearance in Vietnam and Germany
Customs clearance is mandatory when importing from Vietnam to Germany. It is crucial that all customs formalities are completed according to current laws and regulations. Mistakes can not only be costly but also lead to severe delays. That's why most companies engage an experienced freight forwarder or agent for this important task.
But, even when you appoint a freight forwarder to act on your behalf, you will still be responsible for providing the necessary paperwork. To receive export clearance in Vietnam and import clearance in Germany, the following documents are required as a minimum:
Commercial Invoice

Packing ListCertificate of Origin

Certificate of Origin

Letter of Credit or other payment terms (depends on the contract between the parties involved)

Bill of Lading for ocean freight or Airway Bill for air freight (Shipa Freight will provide this for you)
Other documents, for example, certificates, permits, and licenses, might be needed in some instances. Your freight forwarder will alert you straight away if this is the case. To learn more about the different types of documents, head over to our documents list.
Should You Choose Ocean Freight or Air Freight?
Ocean Freight
Ocean shipping is a common method to transport cargo the long way from Vietnam to Germany. Most freight will be loaded into shipping containers and travel on dedicated cargo vessels. Sometimes, you might need to move sea freight that can't fit into a container. In this case, your carrier or freight forwarder can propose alternative options, such as break-bulk shipping.
If you opt for containerized shipping, you have to decide between LCL and FCL. The best option for your logistics needs will depend on the volume, weight, and nature of your goods, amongst others. Either alternative is available as a port-to-port or door-to-door service.
Considerations for LCL Freight Shipping
Most shippers choose LCL for smaller consignments of 14 CBM, which is around six standard pallets, or less. It's likely the least expensive option for low-volume shipments. Another advantage is that you won't be bothered with having to choose the right container size, because the freight forwarder or carrier will load the cargo for you.
Still, LCL shipping also comes with disadvantages. The consignments of all shippers need to be consolidated into a container at the port of origin and subsequently deconsolidated at the port of arrival. Not only do these extra process steps add to the overall transit times, but you will face more uncertainty with regard to the delivery date of your cargo. The extra handling and movements could also damage fragile and perishable goods.
Learn more about Less than Container Load on our dedicated page on LCL shipping.
Considerations for FCL Freight Shipping
If your cargo can fill more than half of the load capacity of a 20ft container (around 14 CBM), FCL is likely the most economical choice. Since you are paying a flat fee for the full container, it is also a viable option for very heavy cargo.
Your high-value and delicate products will also be better off fully sealed in a dedicated container. They won't be touched until they reach their final destination, unless subject to an inspection of the contents by customs authorities.
FCL shipping has one major drawback, though. It can limit your options for loading and delivery. For instance, the supplier or buyer in the international sales transaction may not be equipped to handle a full container on their premises.
Learn more about Full Container Load on our dedicated page on FCL shipping.
Air Freight
The main advantage of air shipping is speed. It's the best option for your urgent goods. Besides, perishable products benefit from the short transit times. You can also entrust your high-value freight to airlines and airport operators as they guarantee the highest levels of security.
The increased speed comes at a hefty price, though. Most businesses fall back on this mode of transport only when they are shipping small, light consignments of three pallets or less. You also have to keep in mind that not all cargo can fit inside the body of an aircraft. Ocean shipping is the only viable option when your cargo is very bulky or awkwardly shaped.
Learn more about Air Freight on our dedicated page by clicking here.
Ocean Cargo Port Guide
Cargo Ports of Origin in Vietnam
Ho Chi Minh City
Port Facts:
Also known as Saigon Port.
24th busiest container port in the world.
Largest port in Vietnam.
Network of several ports, located on the Saigon river.
Owned By: Saigon Newport Company.
Annual Container Volume: >6 million TEUs.
UN/LOCODE: VNSGN.
Haiphong
Port Facts:
Leading seaport in northern Vietnam.
Located close to the city of Haiphong on the Cam River.
Recently opened a deep-water port to handle larger vessels.
Owned By: Hai Phong Port Joint Stock Company.
Annual Container Volume: >1.15 million TEUs.
UN/LOCODE: VNHPH.
Vung Tau
Port Facts:
Located in the Bà Rịa–Vũng Tàu province in southeastern Vietnam.
Group of seaports, including Cai Mep, Phu My, Dinh River, and Ben Dam.
One of Vietnam's main sea transport hubs.
Owned By: Vung Tau Commercial Port J.S Co.
Annual Container Volume: >3 million TEUs.
UN/LOCODE: VNVUT.
Da Nang
Port Facts:
Located in central Vietnam on the Han River, facing the South China Sea.
Third-largest port system in Vietnam.
Endpoint of the east-west economic corridor, linking Myanmar, Thailand, Laos, and Vietnam.
Handles around 2.7 million tonnes of cargo per year.
Owned By: Danang Port.
Annual Container Volume: >600,000 TEUs.
UN/LOCODE: VNDAD.
Qui Nhon
Port Facts:
Main port for the Bình Định province.
Most accessible port for exporters in Vietnam's central highlands, Cambodia, and Laos.
Offers ten direct routes to international ports.
Owned By: Quy Nhon Port Joint Stock Company.
Annual Container Volume: >130,000 TEUs.
UN/LOCODE: VNUIH.
Cargo Ports of Arrival in Germany
Hamburg
Port Facts:
Third-busiest container gateway in Europe and among the 20 busiest ports in the world.
Strategically located between the North Sea and the Baltic Sea.
Offers excellent connections to Germany's hinterland via the Elbe river.
Boasts facilities of four container terminals, around 80 cranes, and 22 berths.
Owned By: Hamburg Port Authority.
Annual Container Volume: >8.5 million TEUs.
UN/LOCODE: DEHAM.
Bremerhaven
Port Facts:
Fourth-largest container port in Europe and sixteenth-largest worldwide.
Situated on the Weser river facing the North Sea.
Home to the largest closed container-management area worldwide.
Up to 14 large vessels can berth simultaneously on its 5 km quayside.
Owned By: Free Hanseatic City of Bremen.
Annual Container Volume: >5 million TEUs.
UN/LOCODE: DEBRV.
Flying Your Freight: Airport Guide
Airports of Origin in Vietnam
Hanoi
Airport Facts:
Officially called the Noi Bai International Airport.
Has the largest capacity for air freight of all of Vietnam's airports.
Located 45 km northeast of the capital of Vietnam.
Handled more than 700,000 tonnes of cargo in 2017.
German Airports Served: Frankfurt.
Hanoi to Germany Cargo-Only Operators: None.
IATA Code: HAN.
Ho Chi Minh City
Airport Facts:
Officially called the Tan Son Nhat International Airport.
Located six kilometers north of the commercial hub of Ho Chi Minh City.
Busiest air freight gateway in Vietnam.
Processed over 550,000 tonnes of cargo in 2017.
German Airports Served: Frankfurt.
Ho Chi Minh City to Germany Cargo-Only Operators: AeroLogic.
IATA Code: SGN.
Airports of Arrival in Germany
Frankfurt
Airport Facts:
Busiest airport in Europe for freight.
Handled around two million tonnes of cargo in 2019.
Home of Germany's flagship carrier Lufthansa.
Boasts the largest number of direct connections, more than any other airport worldwide.
Facilities include four runways, plus extensive logistics and maintenance facilities.
Connected Airports in Vietnam: Hanoi, Ho Chi Minh City.
Vietnam to Frankfurt Cargo-Only Operators: AeroLogic.
IATA CODE: FRA.
Why Ship From Vietnam to Germany With Shipa Freight?
Transporting your freight from Vietnam to Germany should be easy and straightforward. With our digital-first, online-only approach to freight forwarding, you will see all of your sea and air shipping needs satisfied.
We can also help you to simplify your supply chain. Our sophisticated online platform lets you manage all your imports and exports conveniently in one place.
Take advantage of the following benefits when you ship with us:
Quickly receive and compare easy-to-understand quotes online.
Book directly online without losing time.
Always prepare the right shipping paperwork.
Don't bother with customs complexities—we will take care of them for you.
Easily manage your full shipping process in one place.
Get support from our friendly customer service representatives 24/7.
Have peace of mind that you comply with international shipping rules and regulations.