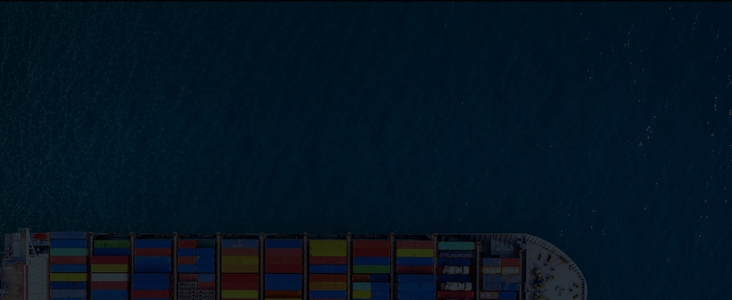 Container Shipping to Bangladesh
Get information and quote for FCL, LCL and Air shipping
Effortless Shipping
Real-Time Tracking
24X7 Customer Support
Updated on 29 Aug 2022
8 min read
Bangladesh is a top global importer, importing billions worth of goods every year. Among its top imports are sugar, cotton, and wheat, making it a viable market for those supplying these commodities.
If you are thinking of expanding your reach to Bangladesh, it's important to first know about the shipping process, regulations, and customs when shipping a container to the country. In this article, we let you in on everything you need to know to ship a container to Bangladesh, from your options to the best Incoterms to use.
What are your options for container shipping to Bangladesh?
Shipping a container to Bangladesh is possible through ocean freight. You have two shipping options: less than container load shipping or full container load shipping.
Less than Container Load (LCL) to Bangladesh
Less than container load shipping is best for goods that are small in size or quantity. Your cargo will be consolidated with cargo from other sellers and shipped together in one container. Because of this, LCL may be a more economical option.
Full Container Load (FCL) to Bangladesh
In full container load shipping, your goods will be transported exclusively. You purchase the space in an entire container to enjoy the isolated shipment of your goods. This is best for cargo that is large, heavy, bulky, and delicate or fragile. FCL may cost more than LCL shipping, but can get your container to Bangladesh quicker.
How much does it cost to ship a container to Bangladesh?
A lot of factors must be considered to determine the cost of your shipment to Bangladesh. Freight rates are affected by:
Type of goods you are shipping
Your choice of shipping service (LCL or FCL)
Weight of your cargo
Volume of your cargo
Distance between your port of origin and destination
Movement type (door-to-door, port-to-port, etc.)
A freight forwarder can provide you with an estimate of your shipping costs.
What type of cargo can be sent in a container?
Shipping to Bangladesh by sea gives you more liberty when it comes to the nature of goods you can ship. Containers can accommodate almost all types of goods, such as vehicles, dry bulk, appliances and machines, materials, and other commodities.
However, it's important to do your research on the restricted and prohibited goods in Bangladesh so that your shipment can go smoothly. Find out if you may need other certifications or permits for the goods you are shipping.
How long does it take to ship a container to Bangladesh?
Shipping a container to Bangladesh can take anywhere from 7 to 51 days. There are certain factors that can affect the duration of your shipment, such as the type of shipping service you select (either FCL or LCL), the distance between your origin and Bangladesh, and if your ship's route is direct or has multiple stops.
Below are estimated shipping times by country of origin:
Origin Country|LCL Transit Time|FCL Transit Time| ------- | ---------------- | ---------------- |----------: Australia||29 days Belgium||41 days China||15 to 27 days Denmark||46 days France||37 days India|16 days|15 to 21 days Indonesia|16 days|10 to 21 days Italy||36 to 41 days Malaysia|8 days|7 days Netherlands||40 days Saudi Arabia||25 days Singapore||7 days Spain||44 days Thailand|16 days|18 to 27 days UAE|30 days|23 to 28 days United Kingdom||42 to 48 days United States|50 days|34 to 51 days Vietnam||12 to 13 days
What container capacity do I need for my cargo?
Containers for ocean freight come in various sizes. The smallest ones are 20 feet while the longest ones are 45 feet. If you are shipping via LCL, it's recommended that your cargo does not exceed half of the container so that you can maximize your shipment and reduce costs. If your freight is bigger, compare the prices of FCL and LCL to see which one is more cost advantageous.
If you are shipping via FCL, you can ship in any size or quantity that fits your selected container. Because your goods will be shipping exclusively, you have the space of a standard unit at your disposal.
Which mode of ocean shipping should I choose, FCL, LCL, or Break Bulk?
The mode of ocean freight you should select would depend on the nature of your goods, dimensions, weight, quantity, and your unique priorities. Check out the pointers below to help you decide.
Less Than Container Load (LCL) Shipping to Bangladesh
LCL shipping is ideal if your cargo is:
Small in size and quantity
Not fragile or delicate and can be shipped with other cargo
Does not require careful handling or isolation
Are not needed in Bangladesh rapidly
Full Container Load (FCL) Shipping to Bangladesh
FCL is best for cargo that is:
Large, bulky, heavy, or oversized
In large quantities
Fragile or delicate
Requires careful handling and isolation
Expected in Bangladesh rapidly
Break Bulk
If your goods cannot fit in a standard container, your freight forwarder may recommend break bulk shipping. In this mode of ocean freight, your goods will be packaged separately and shipped individually, usually in separate containers.
Customs Clearance in Bangladesh
Before your goods can be cleared for import in Bangladesh, they need to go through customs clearance. But with the right documents and complete paperwork, this can be an easy process. Make sure that you prepare and submit the following beforehand:
Commercial invoice
Letter of credit/ other payment terms
Packing list
Certificates of origin
Import licenses
Bill of lading or airway bill, provided by Shipa Freight
Check out our full documents list for examples of the paperwork.
Which Incoterms would be the right choice for my shipment?
Knowing the best Incoterms to use for your shipment will help define your responsibilities and liabilities to protect you and your buyer throughout the process. Below are some Incoterms you can use:
Best Incoterms for Exporters
CPT (Carriage Paid To): The seller must bring the goods to the agreed destination and carry out a contract of carriage. The seller is liable until the goods have been handed to the carrier.
CIP (Carriage and Insurance Paid To): Similar responsibilities as CPT, but with the added requirement on the seller's part to obtain insurance.
DAP (Delivered At Place): The seller should deliver the goods to the buyer's selected location and is responsible for the majority of the shipping process.
DDP (Delivery Duty Paid): The seller is responsible from the beginning to the end of the shipping process. This leaves the buyer with minimal responsibilities.
FCA (Free Carrier): The seller must deliver the goods to the carrier and shoulder the costs of customs.
Best Incoterms for Importers
FCA (Free Carrier): The seller must deliver the goods to the carrier and shoulder the costs of customs.
EXW (Ex Works): More responsibility is put on the buyer's part, from picking up the goods at the seller's premises or warehouse to arranging transport.
Processes to follow to ship a container to Bangladesh
To ship a container to Bangladesh easily and successfully, it's recommended that you engage a freight forwarder. They know all the rules and best practices for international shipping and can guide you through a seamless shipping experience.
Once a shipment has been booked via your freight forwarder, LCL shipments will be brought to the CFS for consolidation. Along with FCL shipments, they are then brought to the vessel to undergo fumigation.
Fumigation gets rid of all the pests, bugs, and other harmful organisms before the goods are transported by sea. Upon arrival, LCL goods will be deconsolidated.
All cargo will go through customs clearance in Bangladesh. With the right paperwork and documents, this process can be a breeze. Once cleared for import, your cargo can be picked up or is ready to be delivered to your nominated location.
Main container ports of arrival in Bangladesh
The Port of Chittagong, located on the Karnapuli River, handles most of the export and import transactions in Bangladesh. It has seven container terminals to handle cargo, which are each operated by private companies.
Owned By: Government of Bangladesh Annual Container Volume: >2.8 million TEUs UN/LOCODE: BDCGP
The port of Mongla is the second-largest port in Bangladesh. It is located in the Southwestern area of the country, near the city of Khulna. This port is an alternative to the highly congested port of Chittagong.
Owned By: Mongla Port Authority Annual Container Volume: >100,000 TEUs UN/LOCODE: BDMGL
The Port of Payra is located in the Southern part of Bangladesh, specifically in the city of Kalapara. It is near the Bengal Bay and established due to strong demand for ports in the area. Payra is a primary port for governmental import and export.
Owned By: Payra Port Authority Annual Container Volume: >2.3 million TEUs UN/LOCODE: BGPAY
Why Ship a Container to Bangladesh With Shipa Freight?
Shipa Freight is a digital-first freight forwarder with a digital platform that makes international shipping easier and more convenient for all types of importers and exporters. Our online platform allows you to request quotes, begin a shipment, settle payments, manage shipments, and track the shipping process on your mobile devices.
You also have access to a team of logistics experts and 24/7 customer service for all your shipping needs. Get started by requesting a quote today.