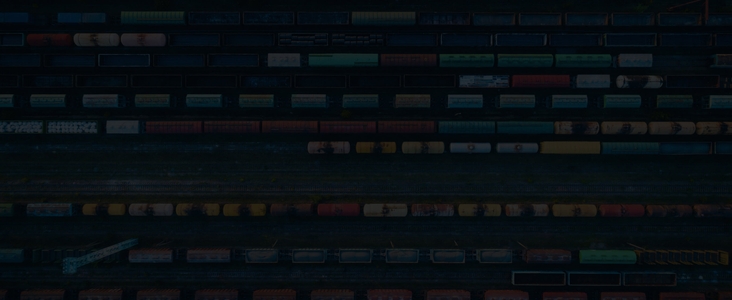 Container Shipping to Germany
Get information and quote for FCL, LCL and Air shipping
Effortless Shipping
Real-Time Tracking
24X7 Customer Support
Updated on 29 Aug 2022
10 min read
Shipping to Germany for the first time can be a confusing and complicated process, especially if you are unaware of the import guidelines and shipping requirements, as well as the unique rules for shipping containers. Because Germany is an EU country, there are unique guidelines you need to follow for a successful shipment.
If you are looking to expand your reach to Germany and import items to the booming country, you've come to the right place. In this article, we let you in on everything you need to know when shipping a container to Germany, including your freight options, estimated costs and transit time, customs clearance regulations, and more.
What are your options for container shipping to Germany?
To ship a container to Germany, you need to avail of ocean freight services. However, that doesn't mean you don't have options. You can choose the mode of shipping you prefer, either LCL or FCL.
Less than Container Load (LCL) to Germany
Less than container load shipping is best if you're shipping in small quantities or your cargo is small in size. In this shipping option, your goods will be consolidated with consignments from other sellers and shipped in one container. Because of this, LCL is a more economical option but it may take a while for your shipment to arrive in Germany.
Full Container Load (FCL) to Germany
If you want your goods to be shipped exclusively, you can select FCL shipping. In full container load, your goods are isolated in one container, hence, it's best for large, heavy, and bulky goods, or those that are fragile. FCL can be expensive because you shoulder the cost of an entire container, but it is also a faster shipping option.
How much does it cost to ship a container to Germany?
The cost of your shipment would depend on a variety of factors. These include:
Type of goods
Whether you choose LCL or FCL
Weight of your cargo
Volume of your cargo
Distance between your port of origin and destination
Movement type (door-to-door, port-to-port, etc.)
Request a quote from your freight forwarder to get an estimate of your shipping costs.
What type of cargo can be sent in a container?
Ocean freight allows almost any type of goods for shipment. Whether you are shipping heavy and oversized items like vehicles or your cargo is small, they can be accommodated by ocean freight containers. Despite that, your goods might be restricted or prohibited in Germany, so it's important to be aware of the country's rules on imported goods.
Prohibited Goods for Import in Germany
Germany prohibits the entry of certain classifications of goods. One of the most common are certain types of chemicals. Be sure to check the TARIC database for other prohibited goods.
Restricted Goods for Import in Germany
Some goods require additional permits, authorization, or certifications before they can be imported to Germany. These include:
Medicinal products
Certain chemicals
Steel and iron
Clothing
Textiles
Vegetables and fruits
How long does it take to ship a container to Germany?
A lot of factors come into determining your cargo's transit time. This includes the type of ocean freight shipping you choose (LCL or FCL), whether your route is direct or has multiple stops, and the distance between your country of origin and Germany.
Shipping a container to Germany can take anywhere from 8 to 46 days depending on the above-mentioned factors. Here are estimated transit times per country of origin.
America to Germany
Argentina - 28 days
Brazil - 20 to 25 days
Canada - 12 days
Chile - 28 days
Colombia - 16 days
Ecuador - 20 to 21 days
Mexico - 25 days
Panama - 15 to 16 days
Peru - 25 days
United States - 12 to 30 days
Africa and the Middle East to Germany
Dubai - 32 to 38 days Egypt - 15 to 19 days Morocco - 8 to 11 days South Africa - 10 to 29 days Asia to Germany Bangladesh - 34 days China - 34 to 46 days Hong Kong - 38 to 42 days Indonesia - 34 to 37 days Japan - 38 to 42 days Malaysia - 22 to 32 days Philippines - 36 days South Korea - 36 to 42 days Singapore - 24 to 34 days Sri Lanka - 24 days Taiwan - 37 days Thailand - 37 days Vietnam - 35 to 37 days
What container capacity do I need for my cargo?
The container sizes in ocean freight range from 20-foot to 40-foot standard sizes. Which size you choose would depend on your chosen mode of shipment. If you are shipping via LCL, you can maximize the container size and cost of your shipment if your goods do not occupy more than half of the standard container.
It's best for goods that have a volume of up to 15 CBM. However, if your cargo is larger and heavier, you should compare the prices of LCL and FCL and choose the mode of shipping that's more economical for you.
On the other hand, FCL shipping can accommodate cargo of any size. You can engage an entire container for small cargo if you prefer.
Which mode of ocean shipping should I choose, FCL, LCL, or Break Bulk?
The mode of ocean shipping that's right for your shipment would depend on your needs and priorities. Check out these pointers to help you decide:
Less Than Container Load (LCL) Shipping to Germany
LCL is a good shipping option if:
You are shipping in small quantities
Your goods are small in size
Your cargo can be shipped with other consignments
Your cargo is not fragile or delicate
Your goods are not urgent
Full Container Load (FCL) Shipping to Germany
On the other hand, FCL may be a better choice if:
Your goods are large, bulky, and heavy
You are shipping in large quantities
Your goods are fragile
Your goods cannot be consolidated and should be shipped in isolation
Your goods are needed in Malaysia rapidly
Break Bulk
Cargo that does not fit the largest containers can be shipped via break bulk. In this shipping option, your goods will be shipped separately instead of together in one container.
Customs Clearance in Germany
Germany is a member of the European Union, which means that their imports are governed by a unique set of EU rules. When shipping to Germany, you will need to make your customs declaration, which can be done via paper or online. This should be submitted 24 hours before your cargo is scheduled for departure.
Make sure to prepare these customs clearance documents for your declaration:
Commercial invoice
Letter of credit/ other payment terms
Packing list
Certificates of origin
Import licenses
Bill of lading or airway bill, provided by Shipa Freight
You will also be required to provide additional documents, depending on the nature of goods you are shipping. Visit the German customs' website for information about customs rules on your cargo.
For examples of the paperwork you need, visit our full documents list.
Which Incoterms would be the right choice for my shipment?
Knowing the right Incoterms is crucial to protect both the importer and exporter during shipment. The following are Incoterms that you can use:
Best Incoterms for Exporters
CPT (Carriage Paid To): The seller must bring the goods to the agreed destination and carry out a contract of carriage. The seller is liable until the goods have been handed to the carrier.
CIP (Carriage and Insurance Paid To): Similar responsibilities as CPT, but with the added requirement on the seller's part to obtain insurance.
DAP (Delivered At Place): The seller should deliver the goods to the buyer's selected location and is responsible for the majority of the shipping process.
DDP (Delivery Duty Paid): The seller is responsible from the beginning to the end of the shipping process. This leaves the buyer with minimal responsibilities.
FCA (Free Carrier): The seller must deliver the goods to the carrier and shoulder the costs of customs.
Best Incoterms for Importers
FCA (Free Carrier): The seller must deliver the goods to the carrier and shoulder the costs of customs.
EXW (Ex Works): More responsibility is put on the buyer's part, from picking up the goods at the seller's premises or warehouse to arranging transport.
Processes to follow to ship a container to Germany
To ship your container to Germany, it's recommended that you engage the assistance of a reliable freight forwarder. This can help ensure that the shipping process goes as smoothly as possible and that you have the help of experts throughout the process.
If you select LCL as your mode of ocean shipping, your goods will be consolidated in a container freight station along with other consignments. FCL shipments do not go through this process.
When cargo is loaded into the containers, the carrier conducts fumigation to get rid of insects, pests, and other harmful organisms.
Upon arriving at the port of destination, LCL goods are deconsolidated. All cargo then goes through German customs clearance. If you submitted your declaration ahead of time and you're sure you have the right paperwork for the goods you are shipping, this process should be a breeze.
After the goods have been cleared for import, they are now available for pick up at the German port of destination. If you select a door-to-door or port-to-door movement type, the goods will be delivered at the nominated location.
Main container ports of arrival in Germany
Also called the port of Bremen, the Bremerhaven port is one of the most important ports in the whole of Europe shipping anything from containers to bulk goods. It was launched in 2002 and since then has been continuously developed to accommodate all types of cargo and complete shipments.
Owned By: The City of Bremen Annual Container Volume: > 4.8 million TEUs UN/LOCODE: DEBRV
The Port of Hamburg located in Hamburg Germany is hailed as the country's gateway to the rest of the world. It is the third busiest port in Europe and the 15th largest port globally. The port of Hamburg has advanced facilities for handling, warehousing, and transshipment.
Owned By: Hamburg Port Authority Annual Container Volume: > 9.73 million TEUs UN/LOCODE: DEHAM
The port of Duisburg is the largest inland port in the world. It is also a leader of logistics in central Europe. The port has a roster of 20,000 ships, making it well-equipped to handle large volumes of cargo shipments.
Owned By: Duisburger Hafen AG Annual Container Volume: > 850,000 TEUs UN/LOCODE: DEDUI
Why Ship a Container to Germany With Shipa Freight?
Shipa Freight is your reliable freight forwarder that can help you ship your container to Germany. We are a digital-first forwarder, offering you the convenience of modern technology through our digital platform where you can:
Get online quotes
Book shipments
Manage shipments
Track shipments
Pay online
Get access to 24/7 customer support
And more
Get started with us and ship your container to Germany with ease and confidence. Request a quote today.