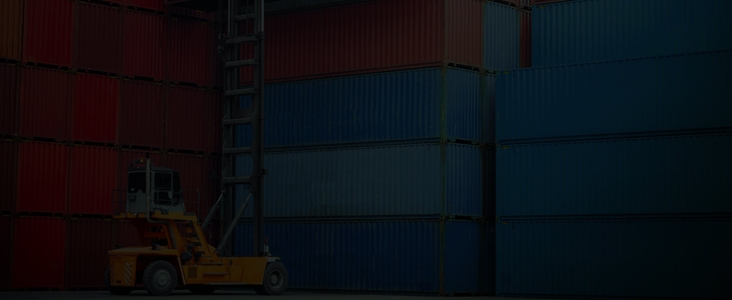 Container Shipping to Kenya
Get information and online quotes for FCL and LCL shipping
Effortless Shipping
Real-Time Tracking
24X7 Customer Support
Updated on 29 Aug 2022
8 min read
Kenya is an active player in the import and export industry, joining internal trade relations for agricultural products. The country exports vegetable products worth over $2.56 billion, which contributes significantly to its economic standing. Having the largest economy in the whole East Africa and a growth rate of 6%, Kenya is a prime destination to expand to.
If you are planning to reach the market in Kenya, you need to know everything about the shipping process, including your options for container shipping, the estimated cost and transit time for your shipment, Incoterms to use, customs clearance requirements, and more. We provide all this information in this article.
What are your options for container shipping to Kenya?
Container shipping to Kenya is completed via ocean freight. You have two options to ship your goods by sea. These include less than container load and full container load shipping.
Less than Container Load (LCL) to Kenya
Less than container load shipping is best for small goods or if you're shipping in small quantities. In this mode of shipment, you share the space in a standard container with other shippers. Your goods will be consolidated and shipped together. Hence, LCL is an economical option. However, it may take longer for your goods to arrive in Kenya.
Full Container Load (FCL) to Kenya
Full container load shipping does not require the consolidation process. The shipper's goods will be isolated in an entire container and enjoy exclusive shipping. Because you will own the space in an entire FCL container, this shipping option may be more expensive. However, it gets your cargo to Kenya much faster.
How much does it cost to ship a container to Kenya?
The cost of shipping a container to Kenya would depend on a case to case basis. Several factors come into play, including:
Type of goods you are shipping
Your choice of shipping service (LCL or FCL)
Weight of your cargo
Volume of your cargo
Distance between your port of origin and destination
Movement type (door-to-door, port-to-port, etc.)
For an accurate estimate, request a quote from your freight forwarder.
What type of cargo can be sent in a container?
There are fewer restrictions when it comes to the type of goods you can ship in ocean freight. You can ship anything from foodstuff to large cargo such as cars, machines, or manufacturing items. The possibilities are almost endless in ocean freight.
However, one thing you have to note is that Kenya may have certain prohibitions or restrictions when it comes to the goods you can import. Be aware of these so that you don't run into problems with your shipment. If the cargo you are looking to ship is restricted, you will need to provide additional documents, licenses, or certifications.
How long does it take to ship a container to Kenya?
The transit time for container shipping to Kenya is reliant on various factors, including your chosen mode of ocean freight (whether LCL or FCL), if your ship is direct or has multiple stops and the distance between your port of origin and the port of destination in Kenya.
You can expect your shipment to complete anywhere between 4 to 54 days. Here are some estimated transit times to ship a container from US regions to Kenya.
U.S. Port of Origin|Estimated Transit Time to Kenya| ---------------- | ---------------- |----------: Minneapolis|54 days New York|54 days Seattle|54 days Louiseville|5 days Atlanta, GA|4 days Greensboro|4 days
What container capacity do I need for my cargo?
Ocean freight containers come in the following sizes:
20-foot - 33.2 CBM
40-foot regular - 63.5 CBM
40-foot high cube - 76.4 CBM
45-foot high cube - 86 CBM
The right capacity for you would depend on the volume and dimensions of your cargo. If you select LCL shipping, we recommend that your goods do not occupy more than half of the container space. Otherwise, your shipping cost would be relatively the same as what you would pay for if you simply select FCL shipping.
If FCL shipping is your ocean freight option of choice, you don't need to worry about the size and volume of your cargo because you own the entire container space. Hence, you ship even small items or large cargo.
Which mode of ocean shipping should I choose, FCL, LCL, or Break Bulk?
Choosing the right mode of ocean shipping can be difficult, but you just need to consider your priorities, as well as the specifications of your cargo. We provide you with pointers to help you make a smart and informed decision.
Less Than Container Load (LCL) Shipping to Kenya
Less than container load shipping is best if your cargo is:
Small in size or quantity
Suitable for frequent handling or movement
Okay to consolidate with consignments from other sellers
Not fragile, delicate, or perishable
Not needed urgently.
Full Container Load (FCL) Shipping to Egypt
You might want to consider full container load shipping instead if your cargo is:
Large, heavy, bulky, or overweight
Perishable, delicate, or fragile
Not suitable for frequent handling and movement
Safer if shipped in isolation
Expected in Kenya at a specified date or time
Break Bulk
If your cargo cannot fit into any of the standard container sizes, your freight forwarder may recommend break bulk shipping. In this option, your goods will be shipped separately and transported via different containers.
Customs Clearance in Kenya
All imports that are made to Kenya will undergo the process of customs clearance. Customs authorities will need you to accomplish and submit certain documents before your goods can enter the country. Here are the documents that you need to provide:
Commercial invoice
Letter of credit/ other payment terms
Packing list
Certificates of origin
Import licenses
Bill of lading or airway bill, provided by Shipa Freight
For more information and examples of these documents, check out our full documents list.
Which Incoterms would be the right choice for my shipment?
Incoterms help dictate your liabilities and responsibilities as a shipper throughout the shipping process. Hence, choosing the right ones is crucial to protecting your interests. Here are the best Incoterms that you can use:
Best Incoterms for Exporters
CPT (Carriage Paid To): The seller must bring the goods to the agreed destination and carry out a contract of carriage. The seller is liable until the goods have been handed to the carrier.
CIP (Carriage and Insurance Paid To): Similar responsibilities as CPT, but with the added requirement on the seller's part to obtain insurance.
DAP (Delivered At Place): The seller should deliver the goods to the buyer's selected location and is responsible for the majority of the shipping process.
DDP (Delivery Duty Paid): The seller is responsible from the beginning to the end of the shipping process. This leaves the buyer with minimal responsibilities.
FCA (Free Carrier): The seller must deliver the goods to the carrier and shoulder the costs of customs.
Best Incoterms for Importers
FCA (Free Carrier): The seller must deliver the goods to the carrier and shoulder the costs of customs.
EXW (Ex Works): More responsibility is put on the buyer's part, from picking up the goods at the seller's premises or warehouse to arranging transport.
Processes to follow to ship a container to Kenya
Shipping a container to Kenya can be an overwhelmingly complex experience. We recommend that you engage a freight forwarder who can help you through the ins and outs of the process and ensure a successful shipment.
If you select LCL as your chosen mode of ocean freight, your goods will be consolidated with other consignments in a container freight station. FCL shipments do not go through this process, but join LCL cargo in fumigation.
Fumigation is the process of eliminating pests, insects, and other harmful organisms that may contaminate your cargo. When this process is done, the ship may begin its voyage to Kenya.
Upon arriving in Kenya, all goods will go through customs clearance. As long as you have the right documents, this process should not be a hassle and should finish relatively quickly. Once your goods are cleared for import, you can pick them up at the port of destination. If you select a specific movement service, such as door-to-door or port-to-door shipping, the goods will be delivered to your selected location.
Main container ports of arrival in Kenya
The Port of Mombasa serves as a prime entry and exit point for cargo to and from Kenya, Somalia, Ethiopia, Uganda, and Congo. It has berths that are 12 meters deep, catering to a wide range of vessels.
Owned By: Kenya Ports Authority Annual Container Volume: > 1.4 million TEUs UN/LOCODE: KEMBA
Why Ship a Container to Kenya With Shipa Freight?
Ship a container to Kenya with ease by engaging your reliable, digital-first freight forwarder, Shipa Freight. We have a digital platform that allows you to control and manage your entire shipment from the comfort of your phone. Our platform lets you:
Get a quote
Place a shipment
Pay for your shipment
Manage your shipments
Track your cargo
Access customer support
Get started with a hassle-free and more convenient shipping option. Request a quote from Shipa Freight today.