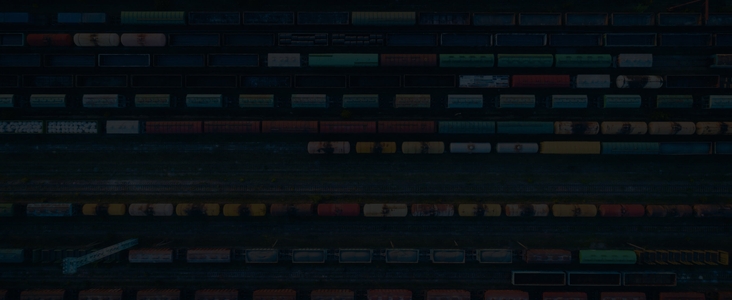 Container Shipping to Korea
FCL and LCL freight forwarding: information and online quotes
Effortless Shipping
Real-Time Tracking
24X7 Customer Support
Updated on 29 Aug 2022
8 min read
South Korea is one of the largest importers in the world, currently ranked at number 8 in the list of large global importers. In 2018, South Korea imported a total of $535 billion worth of goods, which shows that there are a lot of trade opportunities in this market.
If you are thinking of expanding your reach to the South Korean market, you need to be aware of import and export conditions, shipping requirements, and logistics practices in the country to achieve a seamless expansion. In this article, we outline everything you need to know to ship a container to Korea.
What are your options for container shipping to Korea?
For container shipping to Korea, your goods will be transported by sea, either through less than container load or full container load ocean freight services.
Less than Container Load (LCL) to Korea
If you ship via LCL, your goods will be consolidated with consignments from other sellers and shipped to Korea alongside other goods. This option is best for small quantities or sizes of cargo, as long as they are suitable for consolidation. LCL is the right option for shipment volumes from 1 to 15 CBM. If your shipment's volume is bigger than that, you might want to consider FCL.
Full Container Load (FCL) to Korea
If you prefer that your goods be shipped in isolation, you can enjoy exclusive shipping through FCL freight services. In FCL, you are paying for an entire container to ship only your goods. Regardless of the size of your shipment, FCL can be a good option but can be more expensive than LCL.
How much does it cost to ship a container to Korea?
A lot of factors must be considered to determine the total cost of your shipment to Korea. These include:
The nature of the goods
The chosen ocean freight service, either LCL or FCL
The weight of your cargo
The dimensions of your cargo
The distance between your origin country to Korea
Special movement services, i.e. door-to-door, door-to-port, port-to-door, port-to-port
A freight forwarder can provide you with a quote to estimate your shipping cost.
What type of cargo can be sent in a container?
Because container shipping calls for ocean freight, you have more liberty to ship any type of cargo you need. Whether you are shipping toys, vehicles, dry goods, footwear, appliances, and more, ocean freight services will be able to accommodate it.
However, make sure that you are double-checking the restricted and prohibited goods for import in Korea.
How long does it take to ship a container to Korea?
A lot of factors should be considered to determine the total transit time for your container shipment. Mainly, how long it would take for your cargo to complete shipping depends on the distance between your port of origin and port of destination in Korea. Whether you select LCL or FCL is also a factor, as well as if your shipping route is direct or has multiple stops.
It can take anywhere from two to 51 days for your shipment to arrive in Korea. Below are estimated shipping times by country of origin.
| Country of Origin | LCL Transit Time | FCL Transit Time |
| --- | --- | --- |
Australia||21 to 36 days Brazil||37 days Canada||16 days China|3 days|4 days Colombia||28 days India |21 to 30 days|13 to 31 days Indonesia|10 to 21 days|15 to 31 days Japan||4 days Malaysia||9 days Norway||51 days Pakistan||36 days Singapore |9 to 11 days|13 days The Netherlands||51 days UAE||24 to 26 days USA|23 days|23 to 28 days
What container capacity do I need for my cargo?
Shipping containers come in 20-foot to 45-foot sizes. LCL shipments can be accommodated by 20-foot containers and would be an economical choice for goods that do not occupy more than half of the entire unit. Otherwise, the price of shipping will be close to FCL and it would be a better idea to select the latter option instead.
For FCL shipments, you can select any size of container for your cargo because your shipment is exclusive.
Which mode of ocean shipping should I choose, FCL, LCL, or Break Bulk?
Choosing the right mode of ocean shipping is important so you get the best rates, ensure that your goods are safe during transit, and meet your shipping priorities. Here are some pointers to help you decide:
Less Than Container Load (LCL) Shipping to Korea
LCL shipping is for you if:
Your goods are small in size
You are shipping in small quantities
Your cargo can withstand frequent handling
Your goods are not fragile and can be consolidated with other cargo
Your goods are not needed in Korea at a specified time
Full Container Load (FCL) Shipping to Korea
On the other hand, FCL shipment would be the better option if:
Your cargo is large and bulky
Your cargo is heavy
Your cargo is fragile and requires minimal handling
Your cargo is best isolated and shipped exclusively
Your goods are needed in Korea at a specified time.
Break Bulk
If your cargo cannot fit in a single container, your freight forwarder may recommend breakbulk shipping. In this mode of shipment, your goods will be separated and shipped in different units.
Customs Clearance in Korea
All goods that enter Korea first need to be cleared by customs clearance authorities. This can be an easy and quick process as long as you provide the right and complete documents. You will need to prepare and provide the following paperwork for South Korean customs:
Commercial invoice
Letter of credit/ other payment terms depending on the contract between the parties
Packing list
Certificates of origin
Importer and exporter code obtained from the Indian Directorate General of Foreign Trade
Bill of lading or airway bill, which will be provided by Shipa Freight
Other documents, depending on the nature of goods being shipped.
Check out our full documents list to see examples of the above paperwork.
Which Incoterms would be the right choice for my shipment?
Choosing the right Incoterms is crucial to determine your risks and liabilities throughout the shipping process. Here are some Incoterms you can use for your shipment.
Best Incoterms for Exporters
CPT (Carriage Paid To): You will be bound to bring the goods to the agreed destination and carry out the contract of carriage. Until you hand over the goods to the carrier, you hold full responsibility for the goods.
CIP (Carriage and Insurance Paid To): Similar to CPT, except with the added requirement of obtaining minimum insurance.
DAP (Delivered At Place): You must deliver the goods to the buyer's nominated location. This means that you will be responsible for the majority of the shipping process.
DDP (Delivery Duty Paid): You carry out the entirety of the shipping process and leave little responsibility for the buyer.
FCA (Free Carrier): You deliver the goods to the carrier and shoulder the customs costs.
Best Incoterms for Importers
FCA (Free Carrier): You deliver the goods to the carrier and shoulder the customs costs.
EXW (Ex Works): The buyer picks up the goods from your warehouse or premises and carries out most of the shipping process.
Processes to follow to ship a container to Korea
To ship a container to South Korea, it's recommended that you engage the help of a freight forwarder to guarantee stress-free shipping. Through a freight forwarder, you can book and arrange your shipment easily and rely on their industry knowledge to ensure that everything goes smoothly.
Once you've arranged your shipment, your goods will undergo consolidation if you selected LCL. If you booked an FCL shipment, consolidation is not necessary.
All shipments loaded onto the carrier undergo fumigation, which is the process of eliminating bugs, pests, and other harmful organisms. This is conducted by authorized professionals with the approval of a licensing authority.
When the goods arrive at the destination, LCL shipments are deconsolidated. Everything then goes through customs clearance. Goods cleared for import can be picked up from the port of destination or delivered to a specified address, depending on the movement type selected.
Main container ports of arrival in Korea
The port of Busan is Korea's largest and busiest container port located in the Nakdong River. It ranks in the top 5 among the busiest ocean ports in the entire world and handles most of the trade activities in South Korea.
Owned By: Busan Port Authority Annual Container Volume: >20 million UN/LOCODE: KRPUS
Next to the Port of Busan, the Incheon port is the second-largest in the country and serves as the major transportation hub in South Korea. It has been in operation since 1883 and served the country's international shipping and trade needs. The Port of Incheon has a quay length of 29 kilometers and 128 berths.
Owned By: Incheon Port Authority. Annual Container Volume: >3 million TEUs. UN/LOCODE: KRINC.
Also called the port of Gwangyang, the Kwangyang port is located in the Korean province of South Jeolla. It is southwest of Busan, lying at a distance of 125 kilometers. Kwangyang is also a big contributor to Korean trade, handling over 200 million tonnes of cargo annually.
Owned By: Yeosu Regional Maritime Affairs and Fisheries Office. Annual Container Volume: >2.4 million TEUs. UN/LOCODE: KRKWA.
Why Ship a Container to Indonesia With Shipa Freight?
Shipping a container to Korea can be a breeze with the help of your reliable freight forwarder, Shipa Freight. We operate on a full-digital platform with everything accessible to you online whenever and wherever. With our digital platform, you can manage your entire shipping process from beginning to end. Some features include:
Quote requests
Booking shipments
Managing shipments
Online payments
Tracking
Customer support (24/7)
And more
If you're ready to ship with us, get your FREE quote today.