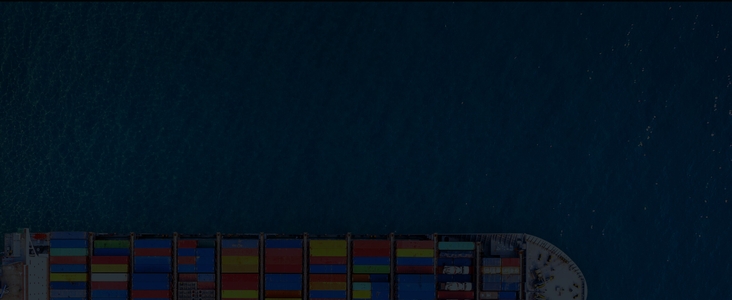 Container Shipping to Malaysia
Get information and quotes for FCL and LCL shipping
Effortless Shipping
Real-Time Tracking
24X7 Customer Support
Updated on 29 Aug 2022
10 min read
Malaysia has always been known for its rapid development and modernization, which it owes to its many industries that contribute to economic growth. International imports and exports are among the contributors to this, making Malaysia a viable market to expand your business.
If you are thinking about engaging in international shipping to Malaysia, we provide you with everything you need to know to get you started and ensure a seamless and successful shipping experience.
What are your options for container shipping to Malaysia?
To ship a container to Malaysia, you will need to engage ocean freight services. These are ideal if you want to transport your goods while minimizing your shipping costs. You also have the option to choose between less than container load or full container load.
Less than Container Load (LCL) to Malaysia
Less than container load shipping is ideal for small cargo and if you're shipping in small quantities. It's more economical because your goods will be consolidated with cargo from other sellers to fill an entire container. Because of the consolidation process, the shipping can take a little longer than FCL. However, LCL is more economical.
Full Container Load (FCL) to Malaysia
Full container load shipping, on the other hand, is best if you're shipping large, bulky, or delicate items. This is because you pay for the space in an entire container for your goods to be shipped exclusively. You can ship small cargo through FCL as well, but it will cost you more compared to shipping via LCL. Even so, your goods can arrive in Malaysia faster with FCL.
How much does it cost to ship a container to Malaysia?
The cost of your shipment would differ depending on a variety of factors, including:
Nature of the goods
Ocean freight service chosen (LCL or FCL)
Weight of the goods
Volume of the goods
Distance between your port of origin to the destination port in India
Type of shipping service (door-to-door, port-to-port, etc.)
Freight forwarders usually offer quote estimates to help you get a better idea of your shipping costs.
What type of cargo can be sent in a container?
Shipping via LCL or FCL gives you more freedom as to what you can ship because ocean freight has fewer restrictions. You can ship anything from dry goods to vehicles as long as they suit the mode of shipment and container size that you select.
Despite this, however, you should be aware of the prohibited goods for import in Malaysia, as well as restricted goods that require additional licenses or permits.
Prohibited Goods for Import in Malaysia
Malaysia may prohibit the import of certain goods, such as dairy, sugar, and poultry for certain periods of time as long as the country still has a sufficient supply of these resources. These prohibitions do not apply all year round, so it's important to do your research on whether or not they are in place at the time you're looking to ship to Malaysia.
Restricted Goods for Import in Malaysia
Some types of goods require additional licenses or certifications before they can be imported. These include:
Animal products or meat
Agricultural products
Chemicals
Foodstuffs
Heavy equipment
Iron products
Plants
Vehicles
How long does it take to ship a container to Malaysia?
Ocean freight can take longer to get your parcel to Malaysia, considering that there are many factors affecting transit time. Some of these include your ocean freight service option (whether LCL or FCL), the distance between your port of origin and Malaysia, and if the ship is direct or has multiple stops.
It can take anywhere from one to 52 days for your cargo to arrive in Malaysia. Below are estimated shipping durations based on the country of origin.
America to Malaysia
Brazil - 23 to 25 days
Canada - 30 to 52 days
United States - 22 to 49 days
Europe to Malaysia
Belgium - 20 to 21 days
Croatia - 27 to 33 days
Denmark - 35 to 46 days
Finland - 40 to 47 days
France - 24 to 28 days
Germany - 23 to 30 days
Greece - 14 to 22 days
Ireland - 37 days
Italy - 24 to 27 days
Lithuania - 41 to 47 days
Netherlands - 28 to 35 days
Norway - 41 days
Poland - 37 to 42 days
Portugal - 38 days
Russia - 18 days
Slovenia - 21 to 46 days
Spain - 29 to 42 days
Sweden - 35 to 44 days
Ukraine - 26 to 34 days
United Kingdom - 24 to 40 days
Asia and Oceania to Malaysia
Australia - 11 to 19 days
Bangladesh - 4 to 5 days
China - 4 to 19 days
Hong Kong - 6 to 11 days
Indonesia - 1 to 4 days
India - 4 to 9 days
Japan - 10 to 20 days
New Zealand - 18 to 28 days
Pakistan - 10 days
Philippines - 10 to 14 days
Singapore - 1 to 11 days
Sri Lanka - 4 days
South Korea - 8 to 19 days
Taiwan - 7 to 11 days
Thailand - 2 to 4 days
Vietnam - 2 to 6 days
What container capacity do I need for my cargo?
Ocean freight containers come in 20-foot to 40-foot standard sizes. If you ship via LCL, it's recommended that your goods do not occupy more than half of the container. Otherwise, it may be more cost-efficient to ship via FCL. But in general, LCL is a good option for goods with a volume of up to 15 CBM.
For goods that have a higher volume, we recommend comparing the prices of LCL and FCL to see which one is more economical for you. FCL shipping can accommodate small to large cargo so you can ship any size or weight of goods.
Which mode of ocean shipping should I choose, FCL, LCL, or Break Bulk?
Which mode of ocean freight you should select would depend on your unique priorities and needs. Here are some pointers to keep in mind.
Less Than Container Load (LCL) Shipping to Malaysia
You should go for LCL shipping if:
You are shipping in small quantities
Your goods are small in size
Your cargo can be shipped with other consignments
Your cargo is not fragile or delicate
Your cargo is not needed rapidly
Full Container Load (FCL) Shipping to Malaysia
FCL shipping is a better choice for you if:
Your goods are large, bulky, and heavy
You are shipping in large quantities
Your goods are fragile
Your goods cannot be consolidated and should be shipped in isolation
Your goods are rapidly needed
Break Bulk
If your cargo does not fit a standard container, your freight forwarder may recommend break bulk shipping. Your goods will be shipped individually and can be included in several different containers.
Customs Clearance in Malaysia
Malaysia gives shippers the convenience of filing their declarations online through the uCustoms feature provided by the Royal Malaysian Customs Department. This makes it easier to send in the documents and paperwork needed for customs clearance once your container arrives in Malaysia.
You will need to prepare these documents when you register your import declaration online:
Commercial invoice
Letter of credit/ other payment terms depending on the contract between the parties
Packing list
Certificates of origin
Import licenses
Bill of lading or airway bill, which will be provided by Shipa Freight
For examples of these paperwork, check out our full documents list.
Which Incoterms would be the right choice for my shipment?
Incoterms dictate your responsibilities as a seller during the shipping process. Knowing the right Incoterms can help protect you and your buyer from risks and liabilities.
Best Incoterms for Exporters
CPT (Carriage Paid To): The seller must bring the goods to the agreed destination and carry out a contract of carriage. The seller is liable until the goods have been handed to the carrier.
CIP (Carriage and Insurance Paid To): Similar responsibilities as CPT, but with the added requirement on the seller's part to obtain insurance.
DAP (Delivered At Place): The seller should deliver the goods to the buyer's selected location and is responsible for the majority of the shipping process.
DDP (Delivery Duty Paid): The seller is responsible from the beginning to the end of the shipping process. This leaves the buyer with minimal responsibilities.
FCA (Free Carrier): The seller must deliver the goods to the carrier and shoulder the costs of customs.
Best Incoterms for Importers
FCA (Free Carrier): The seller must deliver the goods to the carrier and shoulder the costs of customs.
EXW (Ex Works): More responsibility is put on the buyer's part, from picking up the goods at the seller's premises or warehouse to arranging transport.
Processes to follow to ship a container to Malaysia
Engage a freight forwarder: Freight forwarders can help make your shipping experience easier and stress-free with their knowledge on international import and export regulations and their many services specifically for importers and exporters.
Consolidation: LCL goods are consolidated with consignments from other exporters to fill an entire container.
Fumigation: The containers are fumigated to get rid of pests, insects, and other harmful organisms.
Deconsolidation: LCL goods are deconsolidated upon arriving in the port of destination.
Customs Clearance: Customs authorities in Malaysia will clear your goods for import. With the right and complete documents, this can be a quick and easy process.
Pick Up or Delivery: Your cargo is ready for pickup or will be delivered, depending on the service you have selected.
Main container ports of arrival in Malaysia
Port Klang is the largest and busiest port in Malaysia and ranked eleventh in the list of busiest container ports globally. It is well-known as a top location for aluminium stock and metal exchange. Port Klang serves the small town of Klang and the city of Kuala Lumpur.
Owned By: Westports Malaysia Sdn Bhd Annual Container Volume: > 13.5 million TEUs UN/LOCODE: MYKLA
The Port of Tanjung Pelepas is located in Johor, Malaysia, particularly in Iskandar Puteri. It holds the country's most advanced container terminal. Its strategic location the Straits of Johor makes it a direct competitor of the Port of Singapore.
Owned By: APM Terminals Global Terminal Network Annual Container Volume: > 12.5 million TEUs UN/LOCODE: MYTPP
The Port of Penang is located in the Malaysian state of Penang and has terminals spanning the Penang Strait and reaching Seberang Perai and George Town. It was hailed as the third busiest port in Malaysia in the year 2017 and is the main transshipment and harbor hub in Northern Malaysia.
Owned By: MMC Corporation Berhad Annual Container Volume: > 1.52 million TEUs UN/LOCODE: MYNTL
Why Ship a Container to Malaysia With Shipa Freight?
Whether you are shipping to Malaysia or in other parts of the world, you can rely on Shipa Freight, a digital-first freight forwarder that offers all the functions of freight service but with the convenience of modern technology. We offer a fully digital platform that enables shippers to conduct a vast array of activities related to their shipment, including:
Online freight quotes
Booking
Shipment managing
Tracking your shipment
Payment
Access to 24/7 customer support
And more
Get started with an easy and hassle-free shipping experience. Request a quote from us today.