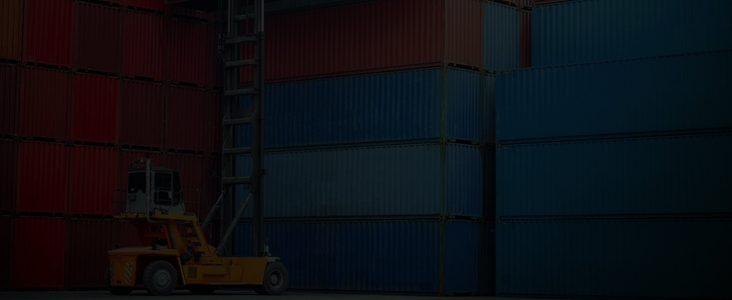 Container Shipping to Singapore
Get information and quotes for FCL and LCL shipping
Effortless Shipping
Real-Time Tracking
24X7 Customer Support
Updated on 13 Sep 2022
8 min read
Singapore is a rather small nation, but it is rich in resources, people, and markets. Because of its small size, its population is very eager for overseas imports. If you are thinking about expanding your business to Singapore, you've come to the right place. In this guide, we let you in all everything you need to know about container shipping to Singapore, including your shipping options, estimated cost of shipment and transit times, container capacity, and more.

What are your options for container shipping to Singapore?
To ship a container to Singapore, you need to engage in ocean freight. That gives you two shipping options to ship goods by sea, either less than container load or full container load.
Less than Container Load (LCL) to Singapore
Less than container load is ideal for shipping small quantities of cargo or small goods. In this mode of shipment, the goods will be consolidated with cargo belonging to other shippers and will be shipped in one container. This makes LCL shipping a very economical option, but the tradeoff is a longer transit time.
Full Container Load (FCL) to Singapore
Full container load, on the other hand, is ideal for large cargo or if you're shipping in big quantities. This is because in FCL, you have the entire container to yourself. No consolidation is required in this mode of ocean freight, but that makes it more expensive than LCL. The benefit, however, is a faster transit time.
How much does it cost to ship a container to Singapore?
The cost of shipping a container to Singapore depends on various factors. These include:
Type of goods you are shipping
Your choice of shipping service (LCL or FCL)
Weight of your cargo
Volume of your cargo
Distance between your port of origin and destination
Movement type (door-to-door, port-to-port, etc.)
A freight forwarder can provide you with a more accurate estimate of your shipping costs.
What type of cargo can be sent in a container?
Ocean freight is more flexible than air freight when it comes to the type of goods that you can ship. You are bound by almost no limitations and can ship anything from large machinery or vehicles to smaller bulk like food or toys.
However, you need to be aware of the restricted and prohibited goods for import in Singapore. Some goods are subject to controlled imports, including:
Animal products
Arms and explosives
Batteries
Bullet-proof vests
Chemicals
Fish
Fishery products
Fresh fruits and vegetables
Porcelain kitchen and tableware
Rice
Slot machines
Toy guns
How long does it take to ship a container to Singapore?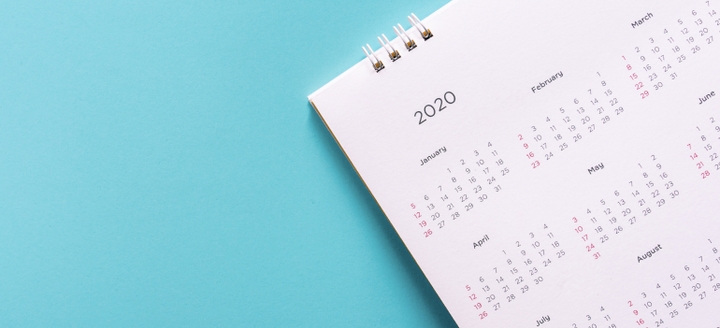 The transit time for your container shipment to Singapore would depend on various factors, such as the distance between your origin and destination ports, whether the ship is direct or has multiple stops, whether you select LCL or FCL shipping, and the movement type that you select.
Here are some estimated shipping times:
Country of Origin|*Estimated Transit Time| ------- | ---------------- | ----------------: Canada|28 - 44 days United States|19 - 44 days Belgium|42 days Croatia|22 days Denmark|40 - 41 days Finland |43 days France|21 - 24 days Germany|33 days Greece|35 days Ireland|39 days Italy|27 - 42 days Lithuania|42 days Netherlands|43 days Poland|39 days Portugal|39 days Romania|40 days Russia|20 days Spain|42 - 55 days Slovenia|25 days Sweden|38 days United Kingdom|36 - 48 days Australia|7 - 16 days Bangladesh|7 days Cambodia|2 days China|7 - 31 days Hong Kong|4 days India|8 days Indonesia|1 - 5 days Japan|7 - 16 days Malaysia|1 day New Zealand |19 - 21 days Philippines|4 - 13 days South Korea|11 days Sri Lanka|9 days Thailand|3 days Taiwan|9 days Vietnam|5 days
What container capacity do I need for my cargo?
Containers for ocean shipping come in different sizes, specifically:
20 foot - 33.2 CBM
40 foot regular - 63.5 CBM
40 foot high cube - 76.4 CBM
45 feet high cube - 86 CBM
To choose the right size for your shipment, you need to take the size and volume of your cargo into consideration. We advise that if you choose LCL, make sure that your goods don't occupy more than half the container. Otherwise, your shipment will cost roughly the same as it would if you simply select FCL.
If FCL is your chosen mode of shipment, you don't need to worry about the size and volume of your cargo, as long as it fits in the container you select. In FCL, you are free to utilize the entire space of your container.
Which mode of ocean shipping should I choose, FCL, LCL, or Break Bulk?
Choosing the right mode of ocean shipping requires you to take a look at your priorities, as well as the particulars of your cargo. Here are some pointers to help you make a decision:
Less Than Container Load (LCL) Shipping to Singapore
LCL may be the right mode of shipment for you if your goods are:
Small in size or quantity
Not perishable, delicate, or fragile
Suitable for consolidation with other cargo
Suitable for frequent handling or movement
Not urgently needed in Singapore
Full Container Load (FCL) Shipping to Singapore
If LCL doesn't sound right, FCL may be a better option. This is the right mode of shipment for cargo that is:
Large in size or quantity, bulky, overweight
Perishable, delicate, or fragile
Not suitable to be shipped with other cargo
Not suitable for frequent handling or movement
Expected in Singapore within a shorter time window
Break Bulk
If your cargo does not fit in a single container, your freight forwarder may recommend breakbulk shipping. In this mode of shipment, your goods will be shipped separately in different containers.
Customs Clearance in Singapore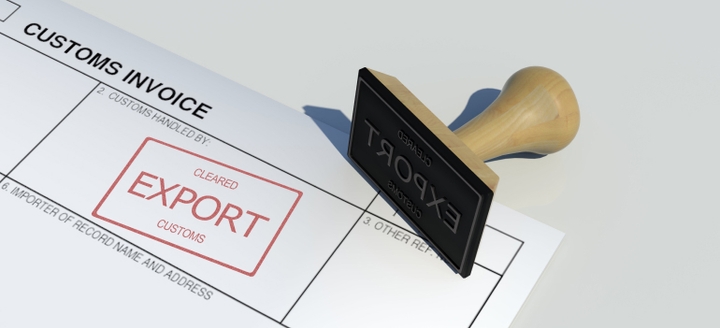 Before your goods can enter Singapore, they need to go through customs clearance. But this process should be a breeze, as long as you provide the right documents. These include:
Commercial invoice
Letter of credit/ other payment terms
Packing list
Certificates of origin
Import licenses
Bill of lading or airway bill, provided by Shipa Freight
We have a full documents list that you can look to for the requirements and examples.
Which Incoterms would be the right choice for my shipment?
Selecting the right Incoterms will help dictate your responsibilities and liabilities as a seller, as well as those of your buyers'. Here are the best Incoterms to use:
Best Incoterms for Exporters
CPT (Carriage Paid To): The seller must bring the goods to the agreed destination and carry out a contract of carriage. The seller is liable until the goods have been handed to the carrier.
CIP (Carriage and Insurance Paid To): Similar responsibilities as CPT, but with the added requirement on the seller's part to obtain insurance.
DAP (Delivered At Place): The seller should deliver the goods to the buyer's selected location and is responsible for the majority of the shipping process.
DDP (Delivery Duty Paid): The seller is responsible from the beginning to the end of the shipping process. This leaves the buyer with minimal responsibilities.
FCA (Free Carrier): The seller must deliver the goods to the carrier and shoulder the costs of customs.
Best Incoterms for Importers
FCA (Free Carrier): The seller must deliver the goods to the carrier and shoulder the costs of customs.
EXW (Ex Works): More responsibility is put on the buyer's part, from picking up the goods at the seller's premises or warehouse to arranging transport.
Processes to follow to ship a container to Singapore
To ship a container to Singapore easily and seamlessly, we recommend that you engage the services of a freight forwarder who knows all the ins and outs of container shipping and can help you navigate the entire process.
The first step is selecting the type of shipping you prefer. If you choose LCL, your goods will go through the consolidation process. This is not a part of the shipping process if you select FCL for your container shipping.
When the goods are loaded in the containers, they will go through fumigation to get rid of all the insects, pests, and other harmful organisms that may damage the cargo. The ship then begins its voyage.
Upon arrival in Singapore, the goods will go through customs clearance. As long as you provide complete and correct documents, this process should be a breeze. Once cleared by customs, you can pick up your goods in the port. But if you select a movement type, such as door-to-door or port-to-door, your goods will be delivered to your nominated location.
Main container ports of arrival in Singapore
The port of Singapore is the one and only ocean port in the country. It has a range of facilities and terminals for container imports and exports. The port is the second-busiest port in the entire world, handling half of the world's annual crude oil supply.
Owned By: The Maritime and Port Authority of Singapore Annual Container Volume: > 37.2 million TEUs UN/LOCODE: SGSIN
Why Ship a Container to Singapore With Shipa Freight?
Shipa Freight is a digital-first freight forwarder that offers you the convenience of technology with traditional freight forwarding services. We can help you ship a container to Singapore with ease with our expertise in the logistics industry. More than that, our digital platform allows you to access and navigate the entire shipping process from your mobile phone, from requesting a quote to tracking your cargo.
Experience stress-free and convenient shipping with Shipa Freight today. Get a quote.