Expand your Horizons: Exporting to Emerging Markets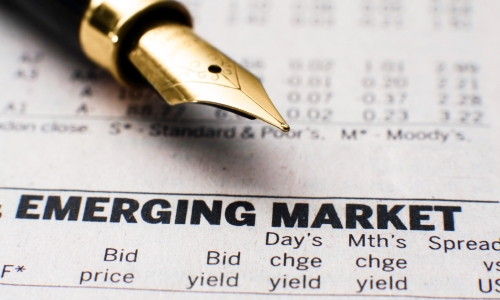 Effortless Shipping
Real-Time Tracking
24X7 Customer Support
Updated on 28 Aug 2018
6 min read
Emerging markets offer fantastic opportunities for ambitious small businesses. With relatively young populations, growing middle classes and increasing spending power, these countries will drive future economic growth. The International Monetary Fund (IMF) believes that 2018 will be a strong year for these markets, predicting growth of 4.8%-4.9%.
And according to the supply chain professionals we spoke to for 2018's Agility Emerging Markets Logistics Index (AEMLI), SMEs have the most to gain from emerging market growth. Fifty-six percent of industry experts say that SMEs operating in emerging markets will grow the fastest.
Yet many small and medium sized businesses are missing out on the huge potential of these markets, perhaps due to the perceived risks and challenges of entering them.
Our recent SME research shows that 80% of exporting European SMEs don't export to Latin America and the Caribbean, and 82% don't export to Africa.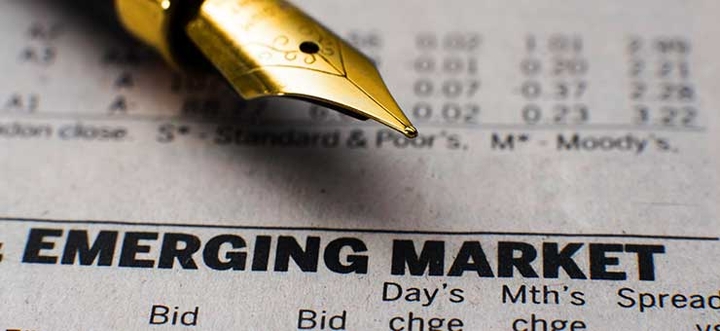 If you're one of these businesses, follow our guide to extend your international reach and explore export opportunities beyond Europe.
Exploring emerging markets
Emerging markets are nations that do not have the regulation and market efficiency of developed countries but do have economies that are advancing with developing financial infrastructure and regulatory bodies. They offer opportunity but also carry certain risks. Different bodies and institutions classify different countries as emerging markets, but most agree on Brazil, Chile, China, Colombia, Hungary, Indonesia, India, Malaysia, Mexico, Peru, Philippines, Poland, Russia, South Africa, Thailand and Turkey.
The export market you choose will depend on the type of products you sell and how you feel about the opportunities and risks that particular countries present. When you're looking into exporting to a developing country consider its general economic outlook, the types of products it tends to import, and its risk picture. China, India, the UAE, Malaysia and Indonesia top this year's AEMLI, suggesting that these countries have the best outlooks considering their market size, growth prospects, business climate, customs efficiency and infrastructure.
The OECD publishes economic projections by country, including data and narratives. For example, it shows that GDP growth in Indonesia is solid and projected to pick up gradually with rising household incomes supporting private consumption. In Mexico, meanwhile, weak private consumption has meant only moderate growth, but the unemployment rate is at a 10-year low.
Finding emerging market export opportunities
Your government might provide a search engine or matching service to help you find opportunities abroad. The UK's Department for International Trade has an online export portal where British businesses can search for suitable opportunities in overseas markets and find out how to submit a proposal. The Enterprise Europe Network can also help European businesses explore international expansion opportunities, helping you pinpoint possible markets and navigating regulations, and connecting you with local partners.
Understanding risks
If your business has only sold domestically so far, or if you've only exported your products to other European countries and developed economies, it's important to be aware of the additional risks that come with exporting to emerging markets. Foreign trade always brings risks, but these can be heightened when you're trading with less developed countries.
Consider risks connected to fluctuations of a country's currency, the complexity customs clearance procedures, intellectual property (IP) risk (because a country has poorly developed IP protection), and political risks. Make sure you're fully aware of all the risks involved before you start exporting, and take appropriate measures to manage them. You can use foreign exchange hedging to mitigate currency fluctuation risk, for example, and consult an IP lawyer to try to avoid intellectual property issues.
Getting to grips with your market
Once you've identified an export market, it's important to conduct thorough research so that you understand the market and how you can best adapt your brand and sell your products. Although visiting the country in person is always a good approach if possible, there's also lots of research you can do online, and there are specialist agencies and local contacts who can carry out on-the-ground research on your behalf. You can find lots more information in our market intelligence article
Adapting your brand and products
Your market research may reveal that you need to adapt your products, or rethink them completely. If your goods are particularly expensive or complex, you may need to find a way of scaling them down to make them more appropriate for emerging market buyers. You may even find that you need to rethink your product completely to fit with local tastes, habits and infrastructure.
You'll also need to consider how you market your products. McKinsey has conducted some interesting research into consumer decision making in emerging markets, compared with that in developed markets. The results show that word-of-mouth plays a much more crucial role in consumer decision making, that emerging market consumers are likely to consider a smaller selection of brands initially, and that buyers tend to place more emphasis on the in-store experience, often visiting multiple stores several times. Insights like these may help you decide how to position and promote your products, although look at country-specific information as well more general information about developing economies.
Customs and duties considerations
Customs processes might be slower and more inefficient in emerging market countries, and not all countries have adopted a pre-arrival customs processing system. Make sure that you fully understand the procedures before you ship your products, comply with all regulations, and leave plenty of time for your goods to reach their destination.
Each country also has its own system of tariffs and duties. How much you need to pay will depend on the type of product you're importing and any agreements or treaties that your government has made with your destination market's government. The US government's country commercial guides include useful information about tariff rates, but bear in mind that they're written with American exporters in mind.
Shipping to emerging markets
Shipping to an emerging market is likely to be quite a different experience from shipping to a developed country. You may face more complex regulations, infrastructure challenges and increased costs. It can also be difficult to find trustworthy local carriers. As a result, it's particularly important to choose a reliable freight forwarder with experience of transporting products into emerging market countries and navigating customs rules.
Use Shipa Freight to get an online shipping quote to your destination market in minutes. We'll do the hard work for you, arranging door-to-door or port-to-port transit of your goods and saving you the hassle of finding and contacting carriers and getting prices over the phone. Fill in a few simple details about your shipment to get started.