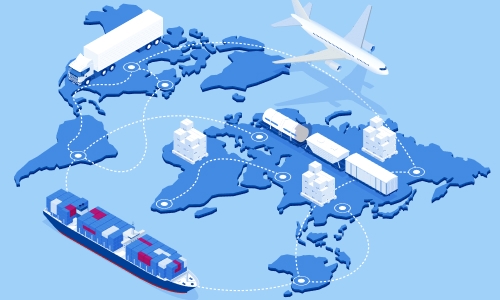 Effortless Shipping
Real-Time Tracking
24X7 Customer Support
Updated on 25 Aug 2020
6 min read
Intermodal is a form of freight transportation that uses two or more modes of carriage to move goods from a shipper to a consignee. These different modes of transportation can include rail, air freight, trucking, ocean freight, and carriage via inland waterways.
Intermodal shipping makes use of special standardized containers for transporting cargo via multiple modes of transportation. Intermodal shipping containers are essentially rectangular boxes that can be stacked on ships, carried in specifically designed cargo aircraft, or secured to special trailers and railcars.
The containers are durable and made of steel, built in a manner enabling them to be transferred easily between various modes of transportation, thereby eliminating the risks involved in direct handling of their contents.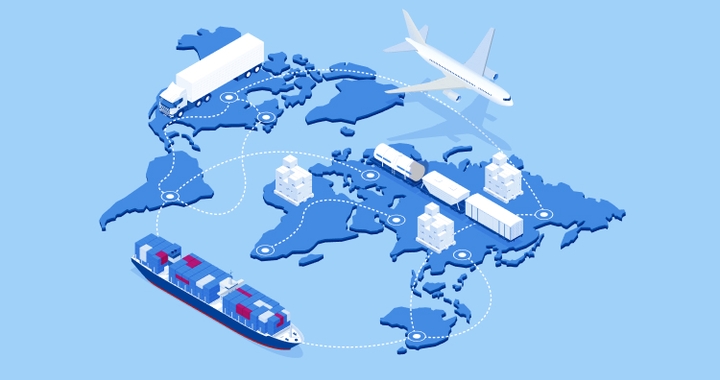 How Does Intermodal Transportation Take Place?
Whenever cargo is shipped internationally using ocean freight, overland transportation will likely take place at given legs of its journey. From the shipper's warehouse or any other chosen pickup point, the shipment is transported by rail or road to the port of loading. From there, it's taken to the port of discharge by sea, and then overland to the final recipient.
To be considered intermodal, freight must adhere to two important requirements. The first requirement is that it should be transported within a single transport unit throughout its journey—typically a shipping container. The second is that the container should not be consolidated or deconsolidated during the transportation process.
As intermodal transportation often involves the use of railroad cars, it's worth noting that there are two different types of intermodal transport, both of which include a rail leg:
COFC: Container-on-flatcar (COFC) is an efficient and affordable type of intermodal shipping where simultaneous loading of four containers can take place onto a well-car.

TOFC: Trailer-on-flatcar (TOFC) is the kind of intermodal shipping in which an over-the-road trailer (OTR) is placed directly on the well-car.
Both the COFC and TOFC methods have been beneficial for intermodal transportation over the years, helping to cut down on manual labor, and save money, time, and effort.
Intermodal Transport Units and Intermodal Stations
As far as intermodal transportation is concerned, it's important to know about the intermodal transport units (UTIs) as well. These are transportation units used to ship merchandise through intermodal transport stations. The most common form of UTIs are shipping containers, but other kinds include trailers, railway wagons, swap-bodies, and so on.
Intermodal stations are points at which the transfer of intermodal transport units takes place from one mode of transportation to another. Intermodal stations are also popularly known as multimodal stations or intermodal terminals.
Benefits of Intermodal Transportation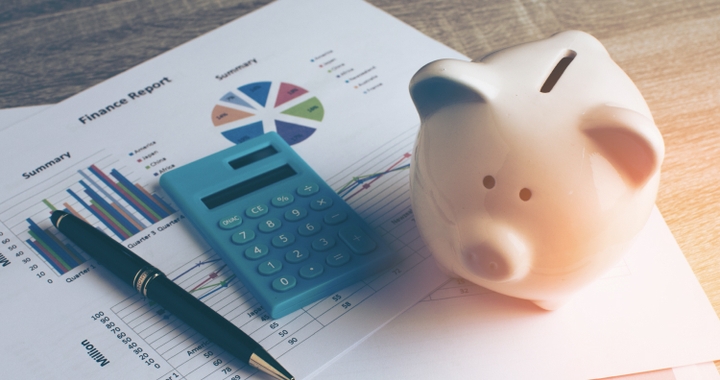 Intermodal shipping offers several benefits, some of which are as follows:
Speed
The very first benefit is the quick transport involved in intermodal transportation. All you need to do is select a unit load that will be ideal for the given product, due to which the time required for loading, unloading, and documentation will be reduced. Unnecessary stops and jams are eliminated when using modes such as railways and ferries in intermodal transportation.
Cost-efficiency
Intermodal transportation significantly reduces shipping costs. Truck and railway services, for instance, use the least amount of fuel in comparison to the other modes of transport. Also, since the shipping in intermodal transportation takes place in shipping containers, individual handling is not required in the process. The containers are transferable across every mode, thereby reducing the expenses involved in moving the shipment(s) from one transportation unit to another.
Environmental Friendliness
Intermodal transportation helps in reducing the carbon footprint, because when cargo is moved using railways, the emission of carbon dioxide and carbon monoxide is reduced by almost 83%.
Flexibility and Convenience
Intermodal transportation offers you plenty of flexibility in how you move your freight. Thanks to technological developments over the past few years, intermodal transportation has become even more convenient. Not only is the capacity available when required, but the containers can be tracked and traced in real time, thereby providing visibility for shippers into their supply chains.
Safety
The quality service offered by intermodal transportation also makes it a very safe option to use. That equates to fewer restrictions related to loading and unloading, which might otherwise create inertia in the shipping process.
Reliable Capacity
The reliable capacity offered by intermodal transportation is one of the most crucial advantages offered by this type of transportation. Since the truck and rail transport modes aren't as expensive as the other modes, companies are now choosing intermodal transportation because of the reasonable prices and quality it offers.
Differences Between Intermodal & Multimodal Transportation
To help reduce any confusion, you'll find some of the differences between intermodal and multimodal transportation listed below:
In intermodal transportation, each mode is covered by a specific carriage contract. Multimodal transportation, on the other hand, has the whole process under contract with a single carrier.
In intermodal transportation, the shipper can choose the most appropriate mode of transportation, for each shipment leg, at his/her will. For those going for multimodal transportation, though, the service provider's model is the one that must be adhered to..
For intermodal transportation, just one transportation unit is used throughout its journey despite the changes in the mode of transportation. When it comes to multimodal transportation, various transportation units may be involved across the transportation modes.
Intermodal Transportation With Shipa Freight
As simple as intermodal transportation is, the help of a reputable freight forwarder takes even more of the complexity out of shipping commercial goods internationally.
For example, your forwarder can provide you with a freight quote that includes the prices for all legs of a shipment, and manage the transactions with each carrier, so you only need to deal with one agent, instead of several. The forwarder will also manage all the handovers from mode-to-mode, adding yet more simplicity to the transportation process.
At Shipa Freight, we take it a step further, enabling you to get quotes and book door-to-door shipping between 100+ countries, all via one portal into our industry-leading forwarding platform. Why not take a look around our website to find out more?
You could even get your first intermodal freight quote, using air or ocean shipping for the international leg, in a few moments, by entering a few details into our online quote generator. Start now by entering your origin and destination countries on our home page.