Global Shipping & Logistics Industry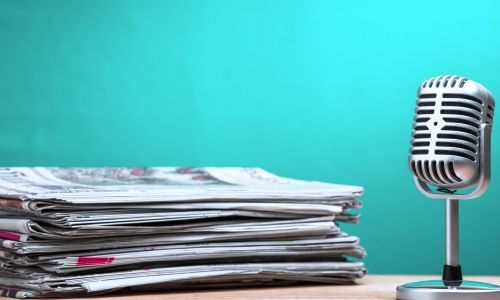 Effortless Shipping
Real-Time Tracking
24X7 Customer Support
Updated on 20 Mar 2019
7 min read
At Shipa Freight, our mission is to help all enterprises, but SMEs especially, to thrive in international commerce, and from our experience in the global logistics environment, we know it's vital for importers and exporters to be aware of news and events taking place in the freight, shipping, and international trade arenas.
To that end, we will be rounding up industry news regularly to share with our customers and visitors to our website. This month we report on the following developments:
Swiss logistics company Panalpina's plans to merge with Agility Logistics
Growth in the global containerized freight market
Amazon's penetration of the global logistics space
The disappointing start to the year for the air freight industry
Opportunities in the Middle East for e-commerce retailers
Agility Logistics in Merger Talks with Panalpina
Two leading forces in global logistics and international shipping, Agility Group and Swiss company Panalpina, are in the middle of preliminary talks aimed at tying the two companies.
The development comes at a time when Panalpina is fending off a takeover bid from Danish logistics giant, DSV, which has increased its original offer to Panalpina of 170 Swiss Francs per share—which Panalpina's largest shareholder, the Ernst Goehner Foundation, rejected in early February—to 180 Swiss Francs, making the new bid worth a total of $4.3 billion.
At this stage, a merger with Agility has the support of the Goehner Foundation, although other major Panalpina shareholders believe it to be a risky venture when matched against the cash offer from DSV. The talks with Agility continue however, though as at the end of February, despite earlier indications that the deal might conclude quickly, there has been no further news from Panalpina about progress in the venture or the increased offer from DSV.
Containerized Freight Market in Growth Despite Trade War Worries
Worldwide demand for container-freight capacity is in growth and outpacing fleet expansion, according to maritime consulting firm Drewry. As reported by a Logistics Management article, Drewry also declared that the next two years would yield plenty of freight volume for carriers.
Although growth has slowed in comparison with 2017 rates, at around 4%, it is still surprisingly robust given global concerns about the US-China trade tensions and Brexit. Both events are generating a high degree of uncertainty for carriers, and if the wind blows in the wrong direction, could dampen container shipping demand, but it seems that with outcomes hard to speculate over, shippers are taking a "business as usual" approach for now.
With new vessel orders down, and predicted to increase capacity by just half of what was added in 2018, the balance of supply and demand is stabilizing, enabling carriers to enjoy a profitable year, notwithstanding the possible impacts of trade wars and shifts in global supply chain dynamics.
Amazon Graduates from Digital to Physical Domination
It's difficult to know where Amazon's expansion, seemingly into every corner of commerce and industry will end. Having conquered the world of cloud computing, where it now holds more market share than that of all its main competitors combined, the ubiquitous online retailer seems headed for world domination in the more physical business of logistics.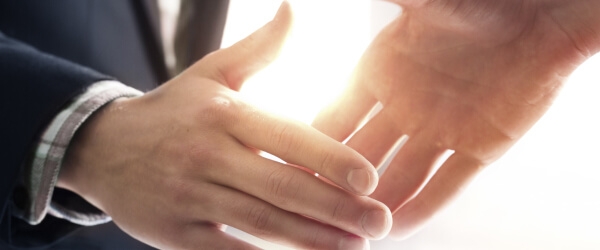 Amazon.com is evidently not content to own and operate warehouses, truck fleets, and cargo aircraft, but is now chasing command of the seas, not as a vessel operator (yet), but as the client of one of its many subsidiaries, the NVO known as the Beijing Century Joyo Courier Service Company Limited.
Will the Amazon Effect Disrupt Global Logistics?
In essence, Amazon is now capable of keeping all aspects of its supply chain, and the supply chains of its customers, within its internal logistics network, spurning all dependencies on service providers. Perhaps more ominously for the shipping industry though, it also seems to be developing a surplus of capacity—possibly enough to offer services as a third-party logistics provider.
While such a goal is not overtly declared as an intention by anyone in the Bezos Empire, it is hard to ignore the signs. After all, the AWS cloud service began as an internal venture to cut server costs, and Amazon's intensifying investment in logistics is ostensible a shipping-cost reduction measure too. It is hard not to wonder if, in a few years, Amazon Logistics will be bigger than UPS, DHL, and FedEx combined.
A Poor Start to the Year for Air Freight
While the ocean freight sector has proven resilient to trade tensions and protectionism, the same cannot be said for air cargo. This past January saw the worst global results in three years, with air freight tonne-kilometers down by 1.8% year-on-year.
Utilization rates also suffered because of a 4 percent increase in capacity. The trade difficulties between the United States and China have undoubtedly played a part in the decline, as evidenced by a downward trend in air freight demand that began to steepen after the troubles began in mid-2018.
Almost all regions have suffered, as the following year-on-year results for January indicate:
In the APAC region, demand fell by 3.6%, and capacity increased by 4.1%
Europe saw a demand reduction of 3.1% while capacity rose by 2.8%
The Middle East region lost 4.5% in demand, and experienced a capacity increase of 4.1%
Latin American airlines' freight demand was flat
North America benefitted from a demand growth of 3.3% and Africa's air freight demand grew slightly, achieving a 1% increase
Unfortunately, North America and Africa's ability to buck the downward trend in demand is not the success story it might first appear to be, as both regions saw capacity increase at a faster rate than demand.
MENA E-Commerce Continues to Show Huge Potential
It has been clear for a while now that the Middle East and North Africa region is one to watch for e-commerce enterprises seeking new markets, and the latest report from a top global consulting firm serves as a reminder that now might be the time to get a foot in the door. The report, from Bain & Company, titled E-commerce in MENA: Opportunity beyond the hype predicts that by 2022, the MENA e-commerce market could be worth $28.5 billion.
The size of the potential prize is already attracting e-commerce giants like Amazon to acquire their way into the region, and that is a trend likely to stimulate shoppers' appetites, which are already keen enough to ensure a healthy online trade in personal care and beauty products, as well as consumer electronics.
Fashion and grocery categories have been slower to penetrate, but will undoubtedly catch up as new entrants tweak their marketing strategies to fit the local consumer culture.
Opportunities and Challenges for the E-Commerce SME
MENA could be a good bet for smaller e-commerce enterprises to expand into global sales, especially for those that get in before the big players capture too much of the market. Some logistics providers and e-commerce platforms—including digital freight forwarders and last-mile delivery specialists —have already launched solutions to the region's challenges, presenting overseas SMEs with unprecedented opportunities to sell in the Middle East—without the need for a physical presence.
Of course, challenges do exist and while not unique, can be vexing for retailers used to mature Western markets. For example, cash-on-delivery is still the favored payment method for consumers in most Middle East countries, which, when added to the non-standard postal address system, constitutes a barrier to efficient order fulfillment.
Digitally adept logistics and shipping companies with inside knowledge of the markets are answering these problems though, by providing fulfillment and payment solutions that help smaller online retailers compete in a market where all enterprises are new entrants. These facilities, along with the potential for an increase in market value of more than 300% in the next three years, make the MENA region worthy of attention for any e-commerce entrepreneur, startup, or established business seeking international enterprise expansion.
We'll Keep You Posted
The next few months are sure to be full of news, especially with Brexit mere days away and US-China trade talks to continue in Florida shortly. We will keep you posted as the stories unfold, and continue to highlight all the exciting events and developments in the world of logistics, shipping, and global commerce, so remember to check back here at ShipaFreight regularly for future roundups and updates.