SME Internationalization: Don't Let Barriers Take You by Surprise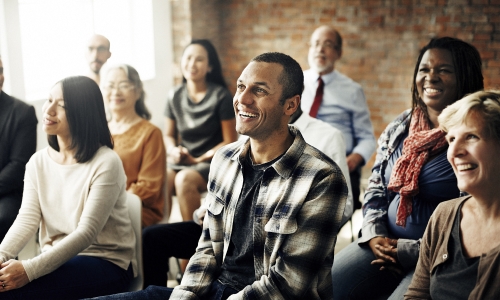 Effortless Shipping
Real-Time Tracking
24X7 Customer Support
Updated on 27 Aug 2018
6 min read
SME internationalization has become a strong trend in global commerce of late, with millions of smaller businesses either entering foreign markets or planning to do so. However, the experiences of many SMEs highlight a reality that should not be ignored… Just because you can take your business global, it would be an error to assume that the process is easy.
For example, Research conducted by Shipa Freight in 2017 found that a staggering 94% of SMEs have encountered barriers and difficulties with international market penetration.
The reality is that internationalization challenges do exist and if you wish to transform your business into a successful international enterprise, it will be necessary to understand and prepare for them.
The Good News First: Shipping Is the Easy Part!
After reading the opening to this article, you might be thinking that the challenges we are talking about, relate to international freight shipment.
Actually though, shipping does not have to present a significant barrier to SME internationalization, especially given that Shipa Freight makes it simple to get freight quotes online, book transportation for your cargo, prepare documentation, and make payments—all via a single web application.
So aside from international shipping and logistics, what are all these barriers and challenges to SME internationalization?
You'll find six of the more common ones outlined below. They should not discourage you from internationalizing your business, because they can all be overcome—especially if you plan for them and don't let them take you by surprise.
Potential Barrier #1: Funding SME Internationalization
It's easy to make the mistake of underestimating or even failing to consider the amount of capital required to finance SME Internationalization ventures. Furthermore, it can be difficult for SMEs to acquire capital from traditional sources, due to investor concern over political risks, regulatory environments, cultural differences, and currency exchange rates.

Before you get too far into plans to internationalize your business then, the potential costs should be analyzed as far as possible. It will also be worth exploring what alternative funding and financing options may be available, such as grants, private or peer-to-peer loans, venture capitalists, and angel investors.
Potential Barrier #2: Choosing a Suitable Market
It is one thing to have a great product that sells well in the domestic market, but quite another to find the same demand overseas. Many an SME executive has assumed that enough is known about a potential market to succeed, only to find that the anticipated demand is simply not there. It is a mistake to underestimate the effect of cultural factors on the demand for specific offerings. Incorrect assumptions about demand can soon lead to a stalled internationalization project, leaving your company with unrecoverable costs and/or excessive levels of inventory.

Potential Barrier #3: Language Difficulties
Before you decide to market your products in a foreign country, you should ensure your business is equipped to get over the language barrier. Of course, if your business is based in an English-speaking country, you might choose to target other English-speaking markets. On the other hand, if you choose markets that use a different language or if your country is not primarily English speaking, your success will depend on foreign language proficiency.

Potential Barrier #4: Cultural Differences
We already touched on the way different cultures view products, and why that can influence demand, but other culture-related barriers can also arise when entering new, international markets. This will certainly be something to prepare for if yours is a Western company entering a market in Asia or vice versa.
Regardless of the geography though, your company should take time to learn about the culture in your target market. Remember to focus on the broader cultural differences and not just business protocols. For instance, if you are exporting, the more you know about the social and consumer cultures of your target country, the more effective you can be in marketing your products and shaping demand.
Potential Barrier #5: Regulations, Rules, and Laws
While concerns about international legal compliance are more prevalent among businesses operating from emerging markets, our research found that 54% of all SMEs, regardless of location, say laws, rules, and regulations present challenging barriers to internationalization.
Depending on the nature of your overseas trading ventures, there are sure to be laws, rules, and codes in your target market and perhaps even at home that must be considered, in addition to international trade laws. It is therefore essential to understand the legal landscape that you must navigate and to ensure your business has the resources and expertise to comply with requirements.
Examples of international trade laws and regulations to investigate include:
Border control and customs laws
International maritime laws
Ethical codes and expectations
Taxation laws
Labor standards
Intellectual-property protection laws
World Trade Organization rules
Potential Barrier #6: Distance and Time
Digital technology has done an awful lot to break down the barriers to internationalization, but it cannot change the physical distance between your home country and your chosen overseas market, nor can it erase time zones. Of course, if your international market is relatively close to home, these issues may not apply, but you may still need to consider the resources necessary to build international relationships.
It can be tempting to think that everything can be dealt with online, but in reality, serious efforts to internationalize can involve the need for your representatives to visit target markets to strengthen business relationships. It may instead be possible to engage external agents in the target country to act on your behalf but again, this costs money and requires other considerations, such as trust, to be taken into account.
Most Internationalization Barriers are Internal
In spite of the potential challenges, 74% of SMEs feel that it has never been easier to internationalize than it is today. None of the barriers outlined in this article are insurmountable and often enough, arise as much from internal constraints as from international forces.
For example, laws and regulations are not designed to make international trading difficult. They only do so if your enterprise is not equipped to comply with them.
More than anything else, it is vital that your business team becomes familiar with the nuances and conditions that impact internationalization. Your success depends on choosing a market with low resistance, or otherwise undertaking sufficient operational, financial, and cultural preparation to minimize inertia.
Please do look around our website to learn more about how we help SMEs to internationalize—or if you're ready to start shipping, contact us for a quote today.