International Shipping and Ramadan: Key Considerations for Your Business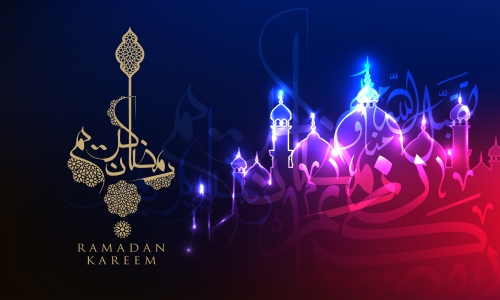 Effortless Shipping
Real-Time Tracking
24X7 Customer Support
Updated on 05 Jan 2021
5 min read
If your business engages in cross-border sales to any predominantly Muslim countries, Ramadan might be one of your busiest periods of the year, because while business activity tends to decline during the observance of fasting, consumers' shopping appetites do not.
However, before you (or your business customers if you are in B2B commerce) can take advantage of this peak shopping period, you need plenty of inventory on hand for consumers to buy.
If you use international shipping services to place inventory in your Muslim markets, the insights contained in this article will help you plan your fulfillment and logistics activities correctly, so you can get your inventory in place and capitalize on Ramadan's revenue-generating opportunities.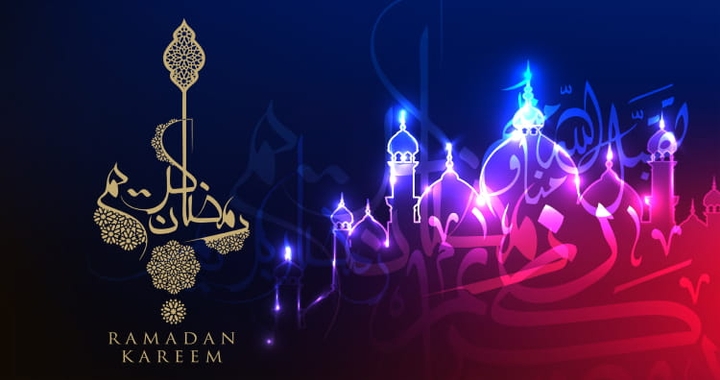 Ship Early for Ramadan
Although the prominent sales peak occurs around the end of Ramadan, it would be a mistake to leave international shipping until the start of the holy month, or even the month before, particularly if you are relying on FCL or LCL ocean freight services.
Naturally, if you use air freight, your shipment will be faster. Nevertheless, it still makes sense to ship your goods early to ensure they are in place and available to sell at the beginning of Ramadan.
There are two reasons for this. Firstly, sales activity is typically healthy in the retail sector throughout Ramadan, so it would be a shame to run short of inventory at any point during the month. Secondly, and perhaps more importantly, leaving your shipping too late could mean missed opportunities during Eid Al Fitr.
Impacts of Ramadan on International Shipping
If you don't want to miss the boat (if you'll excuse the pun) on the big sales spike on Eid Al Fitr, your goods should be through customs and inside the borders of your destination country well in advance.
That's because Ramadan tends to be a time when congestion builds up at ports of entry. As a rule of thumb, you should try to ensure your shipment arrives at your chosen port of entry at least two weeks before the start of the fast.
Reduced Business Hours During Ramadan
Once the fast begins, most, if not all businesses, including shipping companies, customs brokers, and freight forwarders, reduce their operating hours—this at a time when the demand for international shipping into affected ports is higher than usual.
Typical Ramadan business hours might be from 8:00 a.m. until 2:00 p.m. or from 10:30 a.m. to 4:30 p.m., for example.
At the same time, customs authorities in some countries operate a half-day service only throughout Ramadan, which can slow cargo processing considerably. During the three days of Eid Al Fitr, customs offices remain closed in many states that recognize the holiday.
In Indonesia, ocean freight can slow down even more as some shipping lines cease calling at Indonesian ports during the final days leading up to Eid Al Fitr. The government also places restrictions on goods vehicle movements at this busy time, so it is not a good idea to leave shipping too late if you want to sell your products in Indonesia during the Eid holidays.
The Risks of International Shipping During Ramadan
Even if your logistics activity is not directly linked to Ramadan, but involves the shipment of goods to or from countries that observe the holy month, it's still a good idea to avoid shipping just before, during, and immediately after the Ramadan period if possible. The reason for this is that Ramadan is not an ideal time for business-to-business activity, including the business of commercial goods shipping and transportation.
The Risk of Port Delays and Demurrage
If your shipment arrives at a port of entry or exit during Ramadan, there is a risk that it may spend far longer than usual awaiting customs clearance at the port. If your goods should be delayed in such a way, you are at risk of starting to accumulate demurrage charges, which as you will know if you've ever experienced them, can mount up alarmingly, perhaps adding hundreds of dollars to your shipping costs.
Fewer Resources Make for Higher Costs
For imports into Muslim countries during Ramadan, you should also consider the risk that road transportation services may run at reduced capacity, due to shorter working hours, so it may not be as easy as usual to get your goods moved on to their final destination.
Freight rates may also be higher for international shipping during the holy month, because of increased demand and a dearth of resources, with some shipping lines implementing congestion surcharges and other extra fees.
For Best Results, Ship Around Ramadan, Not Through It
The best advice anyone can give you concerning international shipping during Ramadan, is to try to avoid it if your origin or destination is a country that observes the month-long holy ritual.
If you are shipping consumer goods, get them to their destination at least two weeks before holy month commences. Otherwise, if Ramadan presents no remarkable opportunities for your business, apply the same rule, but make your shipments large enough that you won't need to ship again before Holy Month and the Eid holiday are over.
If you do need to ship during Ramadan, consider booking your air or ocean freight with Shipa Freight. We are a global, international freight forwarding company operating a regular, uninterrupted service throughout Ramadan, throughout the world. Try our online platform by requesting a freight quote today.