Fulfilled by Amazon Guide for USA Businesses Shipping From China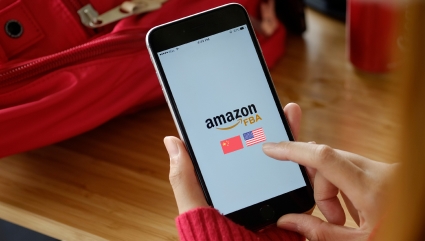 Effortless Shipping
Real-Time Tracking
24X7 Customer Support
Updated on 27 Jun 2019
19 min read
It's no longer a secret (if it ever was) that buying goods from China to sell in the USA can be a lucrative approach for Amazon FBA merchants, so if you have a US-based ecommerce business and want to get in on the action, this guide is an ideal first stop before you start sourcing.
Perhaps you're already sourcing from China, but looking to streamline the shipping process and improve your inbound supply chain to Amazon FBA. If so, this article is for you too, because we're going to share some knowledge that will help you ship your products once you've sourced them.
The tips that follow can save you money, streamline your export, import, and shipping processes, and keep you on the right side of Amazon's acceptance criteria for FBA fulfillment centers in the United States.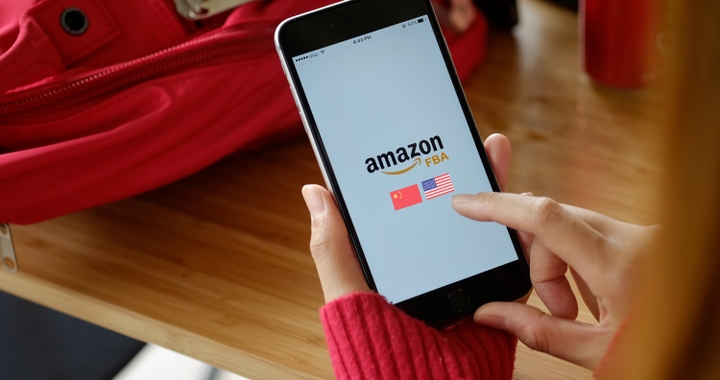 Shipping From China to FBA USA: Step-by-Step
Let's start with a walkthrough of the international freight shipping steps involved in getting your products from your Chinese supplier to Amazon's fulfillment centers in the United States. Later, we'll elaborate on some of those steps, with additional insights for FBA shipping to make the whole process a little more straightforward.
Step 1: Choose Direct or Indirect Shipping to Amazon
Decide by what route you will get your products from China to the US fulfillment centers. For example, will you ship directly from the supplier in China to Amazon's warehouses, send your products to an intermediary for packaging, labeling, and other compliance processes, or receive them from China yourself, before packing, preparing, and dispatching them to FBA?
The practical steps for FBA international shipping will depend on which of these routes you choose. Each has its benefits and drawbacks, and you will need to decide what approach best matches your circumstances and capabilities.
Step 2: Decide on the Shipping Mode
Decide what mode of transportation you will use for your shipment.
Express Shipping: For smaller quantities of goods, you might be able to use express shipping, which is essentially courier transportation. While this is the simplest way to ship products from China to Amazon's FBA fulfillment centers, it can be very costly. On the other hand, it does make for straightforward customs clearance, and if the value of your shipments is less than $800, they will not incur US customs duties.
Air Freight: If your shipments are likely to weigh between 50 and 100 kg, you could opt to move them from China to the United States using air freight. Shipping costs for air freight can be significant, although not as expensive as express shipping, and of course, you have the advantage of short transit times if that is important to your logistics strategy.
Air freight processes are more complicated than those involved in express shipping, and if you choose this method, it will make sense to work with a competent freight forwarder to help you navigate the export, import, and shipping procedures.
Ocean Freight: The slowest, but least expensive way to transport your products from China to the US is by sea, and depending on the volume of goods you are moving, you can choose less-than-container-load (LCL) or full container load (FCL) shipping.
Again, the assistance of a freight forwarder will be a significant benefit if you wish to use ocean freight for your products. Traditional and online freight forwarders can help you find the most cost-effective combination of shipping modes and ensure your goods comply with maritime transport and customs requirements. Many also offer a range of value-added services to ease the shipping process.
Step 3: Establish Incoterms
Determine the division of shipping responsibilities between you and your supplier. To do that, you will need to settle upon one of the shipping incoterms applicable to international trading transactions. If you'd like a detailed explanation of all the commonly used incoterms, we published an article with the necessary information a few months ago, but it's fair to say that when shipping from China to the United States, buying under the Free On Board (FOB) incoterm is typically the safest and most straightforward option.
FOB means that domestic transportation in China, from the supplier's premises to the port or airport of loading, and the cost and responsibilities of export customs clearance, are borne by the supplier, who will, of course, account for the expense when quoting you a purchase price for your products.
As a comparison, the ex-works (EXW) incoterm stipulates that you will bear all costs and responsibilities for shipping and transportation. Under this arrangement, your supplier's price will be for the products only, and you will need to arrange for domestic transportation in China and the management of export customs clearance.
Unless you know plenty about doing business in your supplier's location, or have a reliable contact in China who can handle this side of things for you, it's usually better to let the supplier take the responsibility and pass the costs onto you in the purchase price.
Step 4: Reach Out for Freight Quotes
Obtain freight quotes and compare them. If your business will manage the entire shipping process, and assuming you purchase under the FOB incoterm, you will need quotes from international air or ocean carriers, and domestic carriers for transportation from the port of discharge to your assigned FBA fulfillment center.
If your business receives the shipments internally, this process will be more complicated, as you will need quotes for shipping from the port to your premises, and then for onward transportation to Amazon. In addition to quotes from carriers, you will also need to ascertain the costs for handling your shipments through the port of discharge, for import customs clearance, and insurance for your goods. The same is true if you ship to an intermediary in the United States for FBA preparation.
Most FBA users understandably prefer to seek quotes from freight forwarders to reduce complexity. A freight forwarder will make all the necessary arrangements for door-to-door shipping from China through to the FBA warehouse, and provide you with a quote inclusive of all known fees, thereby cutting the time and effort involved in obtaining and evaluating freight quotes.
Step 5 Know Your Product HS Codes
Before any carrier or forwarder can provide you with a freight quote, you will need to give them sufficient information to enable them to calculate prices. One item of information that you should have to hand at this stage is the classification of the products you are shipping.
Product classification adheres to the universally recognized Harmonized Commodity Description and Coding System, and you will need to accurately research and identify the HS code that matches your products. In addition to this information, you should also be prepared to supply the carriers or forwarders with certificates of origin for your products.
Step 6: Get Your Shipment Moving
Instruct the carriers or freight forwarder that you choose to manage your shipment. Unless you have opted to ship directly from your supplier to Amazon, your freight will come either to your business premises or the intermediary responsible for FBA preparation.
Step 7: Import Customs Clearance
The import customs clearance process begins before your shipment arrives on US soil. If your shipment value is greater than $2,500, you will need to submit a formal customs declaration and have a customs bond on file. These requirements must be completed before your shipment arrives at the US port of discharge.
If the value is less than $2,500, you can choose to submit a formal or informal customs declaration. If you wish to make an informal declaration, you will need to submit paperwork manually, directly to the US Customs and Border Protection Agency (CBP).
For the formal declaration process, you will need to work with a customs broker to obtain your bond and file your declaration. When using ocean freight, declarations should be submitted a few days (up to five) before your shipment arrives at a US port. For air freight, they can be filed after the aircraft carrying your goods takes off from the airport of loading.
Shortly after your freight forwarder or customs broker has filed your declaration, the CBP will notify you either that it has cleared your shipment, or that it will hold it for examination at the port or airport of discharge. At this point, your broker will pay taxes and duties for the shipment on your behalf.
Step 8: Domestic Transportation in the US**
After your shipment has been offloaded from the ship or aircraft and released by the CBP, it can be transported onward to your business premises in the United States, to the premises of an intermediary, or directly to your assigned Amazon FBA fulfillment center(s).
If you are shipping directly to fulfillment centers, you will need to trust in your Chinese supplier to have prepared your goods according to Amazon FBA requirements. Otherwise, when your shipment arrives with you or your intermediary, it will be time to move onto Step 8—preparation for delivery to Amazon.
Step 9: Preparation for Amazon FBA
This step is where many first-time international FBA shippers tend to get things wrong. Amazon's specifications for packaging and labeling are quite exacting and if not complied with, can lead to your shipment being turned away.
We'll share some of the more essential details for preparing FBA shipments later, but for now, let's move on to one very critical task following preparation of your goods—scheduling the delivery to Amazon.
In practice, your carrier will arrange the delivery appointment, but will first need some information from you. You can provide that information by completing an Appointment Request Form, available as a download directly from Amazon Seller Central. It's critical to be aware that your chosen carrier must be one that Amazon recognizes and approves. If you fail to use an approved carrier, Amazon will not accept your delivery.
Step 10: Onward to Amazon
Step 9 is the final leg of your Amazon FBA shipment, during which your goods will be dispatched from your business premises or those of your intermediary, transported to the assigned Amazon fulfillment center(s), and received into the FBA warehousing system. This step should be straightforward, so long as you have met with all the requirements stipulated by Amazon.
Shipping From China to Amazon FBA: Essential Tips for Success
Tips for Step 1: Choose Direct or Indirect Shipping to Amazon
It's not always easy to decide whether to ship products from China directly to Amazon, to receive them into your business and then on to FBA fulfillment centers, or to send them via an FBA preparation service provider in the United States. To help you determine the best option for your enterprise, here are some of the pros, and the cons, or "howevers" of each approach.
**Direct shipping pros: **If you can trust your Chinese supplier to prep your goods correctly for receipt into FBA inventory, direct shipping is perhaps the most cost-efficient way to import to the USA from China. Indeed, if the desire to use express or air freight is a priority, direct shipping will deliver significant cost savings, as you will avoid the added expenditure of domestic shipping from your business premises, or an intermediary's warehouse, to your Amazon fulfillment centers.
The howevers: While shipping directly from China to FBA is faster and simpler than shipping in two stages, there are some cons to this approach. For example, if you don't select Amazon's Inventory Placement option (and swallow the extra charges imposed for the privilege), you can end up with the added cost of shipping from China to two or more US fulfillment centers, as per the FBA distributed inventory policy.
Other "howevers" of shipping direct include the need to instruct your supplier to prepare your products correctly for admission into FBA inventory, and the lack of visibility and control you have over the preparation. Remember, if you don't package, label, and pack your goods according to Amazon's specifications, rejection of your shipment is a likely consequence.
Shipping to your base – the pros: By shipping your products from China to your business-base, and then onward to Amazon, you gain the advantage of visibility. You can check them for quality, and manage the Amazon-preparation yourself.
The howevers: This method of shipping may not be cost-effective if your business-base is far from any seaports. For example, if your base is in the central United States, you will need to cover shipping costs from China, via a port, to your business, as well as those for shipping onward to one or more fulfillment centers, which might be located a long way away.
Shipping via an intermediary – the pros: If you engage a company that will execute your Amazon preparation for you in the United States, you can have more confidence that the FBA fulfillment center(s) will accept your shipments. You will also be free from the need to perform preparation in-house, which might otherwise inflate your labor costs.
**The howevers: **Just like shipping to your business, involving an intermediary means you will have two legs of domestic shipping to pay for and manage. The related costs can mount up to be quite substantial, even more so if the intermediary's facility is a long way from the final destination of your shipments. You will also need to pay for the intermediary's preparation services—unless you opt for Shipa Freight's port-to-door FBA shipping service, which includes Amazon preparation at no extra charge.
Tips for Step 2: Express, Air, or Ocean Freight
Should you ship from China to Amazon using express, air, or ocean freight? Here are some of the situations that lend themselves to each of the three modes of transportation.
Tips for Step 3: Use express freight (courier) when:
• Your shipments weigh less than 50 kg
• Speed of shipping is a high priority (less than one-week in transit)
• You don't want to deal with the complexities of customs clearance
**The approximate shipping cost using this method of transportation is around $6 to $7 per kilogram, but note that some courier companies use a calculation of dimensional weight for pricing purposes. **
A dimensional weight calculation converts the size of space required for your shipment, into a notional weight, and can work out more expensive than actual-weight pricing, particularly if your products are large in size but light in weight.
Tips for Step 4: General tips for express shipping:
Your Chinese supplier will probably enjoy lower rates than you for express shipping, so consider asking your supplier to manage the shipping process and pass the costs on to you.

To avoid paying customs clearance fees and duties, keep the value of products in each shipment to below $800.
Tips for Step 5: Use air freight when:
Your shipments weigh less than 100 kg

Speed is essential, but you don't want the high expenses of express shipping

You want control over export and import customs clearance

You are prepared to manage the clearance process with help from a customs broker or freight forwarder
As a rough guide, expect to pay around $4 per kilogram for air freight shipping from China to Amazon in the United States, but you will also need to account for customs clearance fees and duties.
Transit time will be around 10 to 12 business days, including the time your shipments will spend in customs clearance.
Tips for Step 6: Use ocean freight when:
Economical transportation is more important than speed

Your shipments weigh more than 100 kg or are more than two cubic meters in volume

You are familiar with the complexities of ocean freight and can determine if FCL or LCL shipment is the most cost-effective option, or you are happy to engage a freight forwarder to help manage your shipping activity
Ocean freight shipping costs fluctuate frequently, but as a guide, you should expect to pay somewhere around $200 per pallet or $300 per cubic meter.
You will also need to factor several additional fees into your cost calculations.
These might include:
Port fees

Customs clearance fees

Fees for documents such as the bill of lading

Storage charges

Fees and costs of domestic transportation in the United States
Transit times for ocean freight are lengthy, and your shipments will take anything from 30 to 45 days to arrive at the US port of discharge. You will also need to account for the time necessary to get your products from the port to an FBA fulfillment center. LCL shipments take longer than FCL, due to the need for consolidation in China and deconsolidation in the United States.
Tips for Step 7: General tips for ocean freight shipping:
Due to the involved nature of ocean freight shipping, it's advisable to find a competent freight forwarder—preferably one that specializes in shipping to FBA—to calculate fully inclusive freight quotes for you and manage your shipments from the port of loading through to the US fulfillment centers.

Try to ship your products to the US port nearest your assigned fulfillment centers (if sending directly to Amazon), or the site of your business premises or intermediary's preparation centers. Remember also that shipment to the East Coast will take longer and cost more than if you ship to West Coast ports.

Because of the long transit times involved in ocean shipping, you should ensure you have adequate visibility and control over your FBA inventory, as any mistakes could leave you without stock to sell until your shipments arrive in Amazon's US warehouses.
Tips for Step 8: Satisfying Amazon's Requirements for FBA Inventory
If you're already operating an FBA business, you're probably aware of the requirements to meet when preparing your products for acceptance by Amazon, but to be sure you aren't missing anything, double-check your processes against the following guide.
On the other hand, if you are new to FBA, then of course, the information below will be indispensable in preparing your shipments correctly.
Please note though, that the requirements described are only those applicable to all Amazon FBA shipments bound for the United States. Further specifications exist for specific types of products, most, if not all of which are documented on the Amazon Seller Central resource pages.
Tips for Step 9: Preparing Your Cartons/Other Packaging
Use double-walled, corrugated cardboard shipping cartons, which should ideally be reinforced at the corners and on the sides

Ensure carton dimensions are no more than 25 inches on any side (unless the actual product exceeds 25 inches)

Keep carton weight below 50 lbs.

If you use polythene bags with openings longer than 5 inches, be sure to apply a suffocation warning label on each bag, or use packaging that is preprinted with the warning

Do not pack more than 150 units of the same SKU in a single carton

Cartons should be marked with the following details:

Brand name

Product description

Weight and dimensions of the carton

Quantity of units in the carton

The Carton number

Total number of cartons in the shipment

Apply "Made in China" labels to each carton
Tips for Step 10: Preparing Your Pallets
If you ship your products using FCL ocean freight, they must be stacked on pallets. Amazon has rigorous acceptance criteria for palletized goods. The main requirements are as follows:
Pallets should be GMA Grade B or better, constructed from wood, and made for four-way access

Pallet dimensions should be 40 inches x 48 inches

Do not use broken or damaged pallets

Do not build pallet-loads to a height greater than 72 inches

If double stacking pallets, the total height of the double stack must be no more than 100 inches

Maximum weight of a pallet is 1,500 lbs.

Pallet contents must not overhang by more than one inch from the pallet's edges

Wrap all your pallets in clear plastic stretch wrap

Stretch-wrap should secure the cartons to the pallet, but should not be used as a way to stabilize the cartons (the carton-stacks should be stable on the pallet before wrapping)

Wrapped pallets should be marked with an instruction to the carrier, specifying that the stretch wrap must not be broken.
Tips for Step 11: Preparing Your Container Loads
If you are shipping to Amazon FBA using FCL ocean freight, you can choose to palletize your products, or to floor-load them. Floor-loaded cartons must be stacked neatly, with a three-inch gap between the cartons and the walls of the container, and a gap of at least three inches between the top of the highest cartons and the container roof. Do not stack cartons to a height greater than 72 inches.
Whether you floor-load or palletize your goods, you should secure them in the container with load bars, straps, or safety nets to prevent the cargo from shifting in transit. Like floor loads, palletized FCL loads should also have six inches of roof clearance.
When loading your palletized goods into a container for shipping to Amazon FBA in the US, utilize the turned configuration, meaning that the top boards of your pallets should be aligned with the sides of the container, not perpendicular to the sides.
Tips for Step 12: Amazon FBA Labeling Requirements
Each carton should have a single address label, with the full delivery and return addresses printed legibly

Each carton should have an FBA shipment label attached, which is printed from your FBA shipping queue

After building and wrapping a pallet, you must apply one FBA shipment label to each of the four sides, towards the top and at the center of the pallet face

Any boxes that weigh more than 50 lbs. must have a "team lift" label attached

Any boxes that weigh more than 100 lbs. must have a "mech lift" label attached
Tips for Step 13: Simplify Your China to US FBA Shipments with Shipa Freight
As comprehensive as this guide is, we've barely scratched the surface of all the things you should know about shipping products from China to Amazon FBA in the United States. There is lots more to learn, especially if you choose LCL shipping to move your goods.
One way to avoid being overwhelmed by shipping complexities is to use Shipa freight's dedicated China to FBA LCL service. We can take over your shipment from your supplier at the port of loading in China, consolidate it with other FBA-bound shipments, and deliver it, fully prepared for FBA inventory, to your assigned fulfillment centers in the USA.
We include FBA preparation in the service, so Amazon will not reject your products, and we also schedule your deliveries using Amazon-approved carriers.
To find out more about this fast, convenient, and comprehensive service, visit our Ship to FBA page, where you can see all the details and even get a quick online quote for your shipment from China to Amazon USA.