Guide to Golden Week and its Impact on Freight Shipping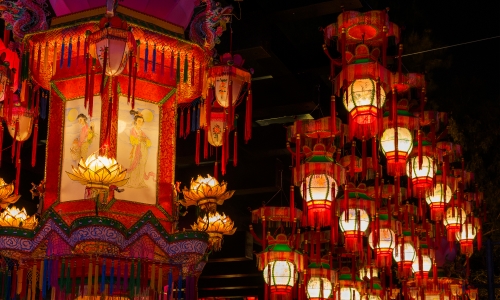 Effortless Shipping
Real-Time Tracking
24X7 Customer Support
Updated on 14 Sep 2022
10 min read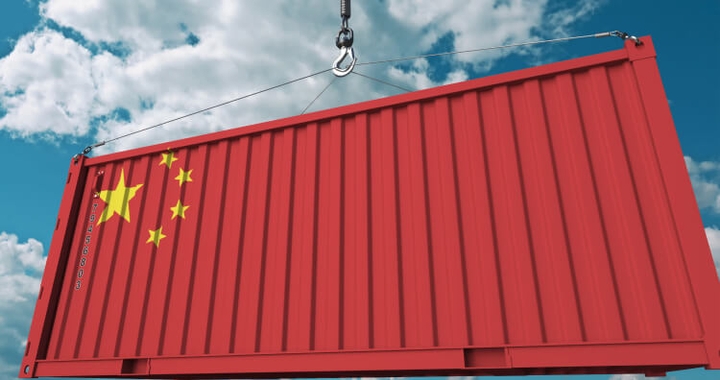 China's Golden Week: Shipping Woes and How to Avoid Them
August typically signals the beginning of peak season for global freight shipping. However, if you think it's getting busy now, you will do well to look ahead to October.
Why? Because on top of everything else, October 1st heralds a week-long holiday in China during which the country grinds to a halt in much the same way as it does during Chinese New Year.
With the vast quantities of goods exported from China in recent years, the Golden Week shutdown has an impact on global freight shipping in general. If your business is involved in exporting or importing from the world's largest source of manufactured goods though, it's worthy of a big red circle on your calendar.
Are you new to trading with Chinese manufacturers? Is your company a new Chinese importer or exporter? In either case, this guide will help you plan your shipping to avoid Golden Week worries.
What is the Chinese Golden Week?
The Golden Week commences on October 1st with China's National Day, commemorating the founding of the People's Republic of China on October 1st, 1949. It's one of the most anticipated events on the Chinese calendar, but has not gained the same degree of global awareness as Chinese New Year.
For experienced shippers, though, the seven days of festivities signal a notoriously disruptive period, adding to the difficulties of importing and exporting during the global peak in freight volumes.
If you're wondering at the reasons for a holiday that lasts a week and impacts manufacturing, import, export, and trade generally for 14 days or even more, they are mostly governmental. The Chinese leadership implemented the Golden Week to allow people living away from their families to spend time at home around the National Day celebrations, as well as to encourage tourism.
What will happen during the Golden Week holiday China 2022?
During the Golden Week, many people travel within China or abroad. Popular destinations include Beijing, Shanghai, Hong Kong, Macau, and Taiwan. Overseas destinations include Korea, Japan, Southeast Asia, and Europe. Due to the large number of people traveling, there may be delays in transportation and crowded conditions at tourist attractions.
Some businesses close during the Golden Week or have reduced hours. If you are planning to do business in China during this time, please check with your counterparts in advance.
When is the Golden Week in China
The Golden Week is a seven-day public holiday in China. It starts on October 1, the National Day of the People's Republic of China, and ends on October 7. Many businesses and schools close during this time.
General Impacts of the Golden Week in China
During the Golden Week, all factories in China close down, as do the majority of other businesses. Government agencies observe the holiday too, so although the customs service will continue to operate, it will do so with significantly reduced resources.
Commercial goods will, in any case, take a back seat from a customs perspective, because of the volumes of tourists and travelers arriving and departing China for the holidays.
Port facilities will also run with only a skeleton staff available to handle freight throughput.
Because of China's status as a manufacturing mecca, and other Asian countries' observance of the Golden Week, the event typically leads to a trade decline across the Far East. It can even affect business on a global scale to some extent.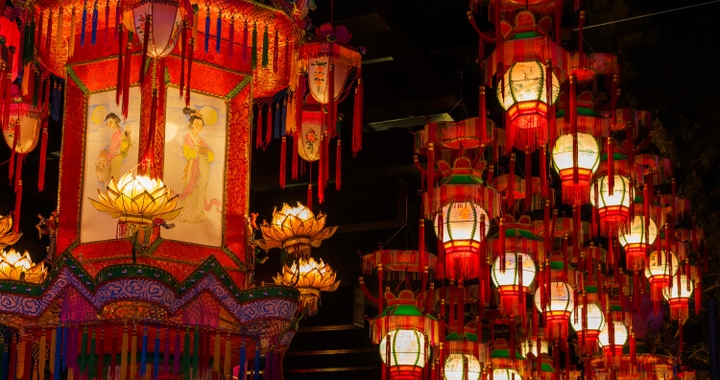 The Golden Week and the Shipping Industry
If you ship internationally to or from China, the Golden Week, along with Chinese New Year, the month of Ramadan in Islamic nations, and Christmas in the Christian world, is an event for which to plan and prepare. Otherwise, there is a risk that your business will be caught out by potentially damaging supply and inventory issues.
Perhaps you're thinking, "So what? There'll be no problem if I avoid booking any shipments for the Golden Week period." However, staying out of trouble is not quite that simple, as the holiday has something of a knock-on effect in the shipping industry.
For instance, shippers already in the know will be booking their shipments on dates in advance of the Golden Week too. Remember, the peak period is already in effect from August onward, and China is a global hub for exports.
Sea Freight
This year, the Golden Week is expected to be even bigger than usual as the Chinese government has declared it a national holiday to mark the 70th anniversary of the founding of the People's Republic of China. This means that there will be an even greater number of people traveling during the week, which is likely to have a significant impact on China's transportation infrastructure.
One area that is likely to be affected by the increased travel during the Golden Week is sea freight. The port of Shanghai, for example, is expected to see a surge in activity as people travel to and from the city by boat. This could lead to delays in shipments and an increase in costs for businesses that rely on sea freight to transport goods to and from China.
The impact of the Golden Week on sea freight is likely to be felt around the world, as many businesses have supply chains that rely on goods being shipped from China. The holiday period could therefore lead to disruptions in the global supply chain and an increase in prices for consumers.
Air Freight
For air freight companies, the Golden Week is one of the busiest times of the year. More than three-quarters of a million passengers are expected to travel by air during the holiday, according to estimates from the Civil Aviation Administration of China (CAAC). That's a lot of people – and a lot of potential cargo.
In fact, the Golden Week is such a busy time for air freight that many companies plan their shipments around it. And with good reason: during the week-long holiday, China's factories close, stores see a surge in shoppers and travelers take to the skies en masse.
For businesses that rely on air freight, the Golden Week can be both a blessing and a curse. On the one hand, there is increased demand for air cargo services; on the other hand, rates tend to rise and capacity can be tight.
Still, despite the challenges, the Golden Week remains a key time for businesses that ship to or from China.
Rail Freight
China's Golden Week is a major national holiday that takes place annually from October 1-7. The impact of this week-long celebration on rail freight is significant, as many businesses and factories close down for the holidays. This can lead to a decrease in demand for rail freight services, as well as delays and disruptions in service.
The Golden Week holiday can also lead to an increase in prices for rail freight services, as demand is typically higher during this time.
Capacity Down. Prices Up!
With everyone trying to get freighter-space before the Golden Week, the shipping lines come under increased pressure towards the end of September. You can expect freight rates to rise at this time, for both ocean and air freight.
That's not all though. Shipments in transit at such a busy time often get rolled (left off their scheduled sailings) due to overbooking on the part of the carriers.
Trucking services will also be faced with higher demand, forcing up the prices of domestic freight transportation in China, and perhaps at home too. As a result, the overall cost of shipping goods just before the Golden Week goes up, and the reliability of services goes down.
Impact of the Golden Week on the International Supply Chain
This holiday can have a significant impact on international trade, as China is a major player in the global economy. For businesses that rely on Chinese suppliers, the Golden Week can be a challenging time. Many factories close for the entire week, and those that remain open often operate at reduced capacity. This can lead to delays in production and shipments, and ultimately, missed deadlines and lost revenue.
The Golden Week is also a busy time for Chinese consumers, who take advantage of the holiday to travel and shop. This increased demand can put even more pressure on businesses, as they scramble to keep up with customer orders.
The Golden Week Aftermath
Things don't get much better in the weeks immediately after the Golden Week either. The factory closures during the holiday result in a sudden decline in goods available for shipping. Consequently, in the case of ocean freight, carriers may cancel sailings to ensure their vessels aren't underutilized. Like rolling, a canceled, or blank sailing can leave your shipment in limbo while your freight forwarder seeks space for it on an alternative vessel.
Avoid Those Golden Week Woes
It's one thing to be aware of the Golden Week and the possible impact on your shipments to or from China, but another to know how to avoid being caught out. In reality though, there are no special secrets—it's merely a matter of planning and preparing.
If you are importing into China, be sure to arrange for your last shipment before the holiday to arrive at least a week or two before National Day. You should order enough inventory to see you through the entire month of October.
If exporting or importing from China, try to avoid having any ocean freight scheduled to depart from Chinese ports in the last two weeks of September, or in the week after the Golden Week. For air freight, avoid departures in the week before or the week after the holiday.
Shipping During a Capacity Crunch
The biggest the Golden Week issue for freight, as mentioned, is capacity. Therefore, if you find you can't avoid shipping close to the holidays, here are a couple of ideas that might help you to avoid problems:
• When looking for an ocean freight service, consider those with longer quoted transit times. As most shippers prefer to minimize transit time, slower services suffer less from overbooking, so by using them, your cargo is less likely to be rolled.
• If your shipments typically travel overland after arrival at the port of discharge, you might want to broaden your search for sailings (or flights if you use air freight). Consider including alternatives to your regular port of discharge. That will give you lots more options at a time when capacity is tight. You might even be able to find a better freight rate than you'd get on your usual route.
Raise Your Customers' Awareness of the Golden Week
Finally, it can be worth educating your customers about the Golden Week and the possibility of shipping disruptions. If they know that early October is a risky time for stock availability, they might be encouraged to adjust their buying patterns. That, in turn, may reduce pressure on your inventory and help you avoid the need to ship during (or close to) the Golden Week shutdown.
When you need plenty of shipping options and the flexibility to choose between ocean freight and air freight, why not try the Shipa Freight platform? We cover all major trade lanes to and from China, and you can get an online quote in moments.