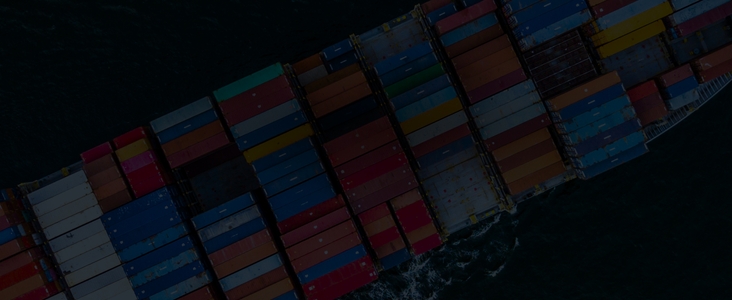 Ocean and Air Freight Shipping from India to Sweden
FCL, LCL and Air shipping comprehensive guide and instant online quote
Effortless Shipping
Real-Time Tracking
24X7 Customer Support
Updated on 03 Mar 2022
16 min read
Are you a small-business owner trading internationally between India and Sweden? Do you manage logistics for a large enterprise with an India to Sweden supply chain? Perhaps you are a Swedish importer buying products from India for the first time, or a supplier in India breaking into the Swedish market?
Whatever scenario generates your need to export from India to Sweden, the facts and guidance on this page will be of value.
You'll find plenty of tips for shipping ocean and air freight from India to Sweden. You can also see details of notable ports and airports in the two countries, and information about routes and transit times for port-to-port freight transportation.
What Are Your Options for Shipping Freight From India to Sweden?
As with most long-distance international supply chains, the only practical modes of transportation for your business when importing from India to Sweden, are air freight or ocean shipping.
Ocean Freight From India to Sweden
Less than Container Load (LCL): Ideal for smaller consignments, LCL is a mode of container shipping involving the consolidation of your goods. Consolidation means combining your consignment with those of other shippers to create a full container load.
Full Container Load (FCL): In FCL shipping, you pay a flat rate for the use and transportation of a shipping container from India to Sweden. The container will be for your use alone.
Air Freight from India to Sweden
If ocean shipping is not quick enough to support your supply chain, air freight offers a faster, though costlier, way to import from India to Sweden.
How Much Does it Cost to Ship Freight From India to Sweden?
The most economical approach to exporting your goods, will be to send them as LCL freight if your shipments are small. If you have plenty of cargo to send, you can ship it as an FCL in a full container from India to Sweden, which will cost less per unit than LCL. That's because LCL shipping rates are based on dimensional weight calculations, whereas FCL is based on flat rates per container.
Air freight costs many times more than ocean shipping for large quantities of goods. That's unless the weight of your shipment is not much more than 100 kilograms. For cargo in this weight bracket, you might find it nearly as cost-effective to fly it from India to Sweden, as to send it by sea.
The smallest shipments, weighing 35 kilograms or less, are not cost-effective to ship as freight, and should instead be sent with an international courier. Indeed, at Shipa Freight, we do not quote for carriage of <35 kg shipments.
How Long Does it Take to Ship Cargo From India to Sweden?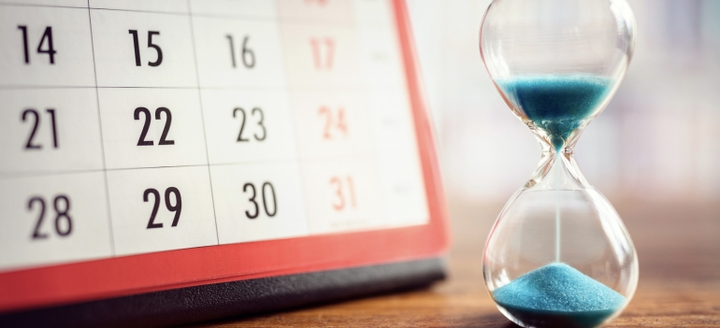 Whichever way you ship exports from India to Sweden, total transportation time will be a minimum of three or four days—and can be anything up to five weeks.
At the fastest end of that timescale is Air freight, which is of course pretty quick, but transit time includes:
Consolidation at the airport of loading
Export customs procedures
Unloading at the airport of discharge
Import customs clearance
Your goods may also spend time awaiting transshipment between aircraft if they are not transported on a direct flight.
For ocean freight, you will need to allow weeks rather than days for shipping from port to port. FCL shipping maybe a little quicker than LCL, but that's not true in every case. It all depends on the route and whether the shipping line operates a direct sailing or one that stops at several ports en route to your cargo's destination.
How Long Does It Take to Ship Cargo by Sea From India to Sweden?
As mentioned above, total transit time for ocean shipments from India to Sweden depends on the ports of loading and discharge. For example, our FCL route from Chennai to Gothenburg takes about 32 days, as does the lane from Nhava Sheva to Helsingborg.
How Long Does It Take to Ship Cargo by Air From India to Sweden?
One of our fastest routes for air freight from India to Sweden is between Delhi and Malmo, taking four days. Meanwhile, air freight from Delhi to Gothenburg can arrive in five days, and it takes eight days for us to get your cargo by air from Mumbai to Gothenburg.
Customs Clearance in India and Sweden
Customs clearance procedures rank among the most complicated aspects of shipping for commercial exporters and importers. Nevertheless, it is unavoidable, and something for which every supplier, consignee, and intermediary engaged in international sales transactions must prepare.
Your carrier will not take any responsibility for helping you to ensure smooth customs clearance. However, a freight forwarder will do so—either directly or via the services of a customs broker. Even so, there are some steps in which you will need to involve your business directly, including the accurate completion of documents to accompany your freight.
Typically, you will need to ensure that the following formal documents are in order for all shipments from India to Sweden, as the customs authorities will require them for export and import clearance procedures:
Commercial Invoice
Packing List
Certificate of Origin
Letter of Credit or other payment terms (depending on the contract between the parties involved)
Bill of Lading for ocean freight or Airway Bill for air freight (Your freight forwarder should provide this)
We have compiled a comprehensive Shipping documents list to provide some advice about each of the above-listed forms, and to give you access to visual examples of them.
Should You Choose Ocean Freight or Air Freight?
Ocean Freight
Ocean shipping is the method of choice for most enterprises with goods to import from India to Sweden. Typically the most affordable mode of transportation, it will suit you as long as you're prepared for the lengthy transit times involved.
Probably, your commodities will best be shipped in a container, so you should choose a port in India with container facilities, and one similarly equipped in Sweden.
Most commercial ports in both countries can handle containers, so it makes sense to choose those situated closest to the supplier and consignee. After all, in addition to the price of sea freight carriage, you must consider the domestic transportation costs involved in getting your goods to and from the ports.
You can choose to ship your cargo as LCL or FCL ocean freight. To help you decide which is best for your business, here are a few considerations for each method.
Considerations for LCL Freight Shipping
The following questions will be of importance in deciding whether to ship your goods with an LCL service:
Are you prepared for your products to travel in a container with other shippers' goods?
Does your shipment comprise lightweight goods with small dimensions?
Will your shipment take up less than half the capacity of a 20-foot shipping container?
Do you need to ship too frequently to wait until you have enough goods to fill a container?
Can you accept longer transit times arising from the need for consolidation and deconsolidation?
If you can answer yes to at least one or two of the questions above, LCL might be the best way to ship your Indian exports to Sweden.
Learn more about Less than Container Load on our dedicated page on LCL Shipping.
Considerations for FCL Freight Shipping
In case you think that you need a full container-load of commodities to use FCL shipping, you can be assured that's not necessarily the case. Of course, filling a container is the most cost-effective way to use an FCL service. However, even half a container-load might cost less than LCL. That's because FCL freight rates are based on a flat fee per container. In contrast, LCL prices depend on volumetric weight calculations.
Other good reasons to consider FCL shipping include:
The possibility of slightly shorter transit times than with LCL (no consolidation steps involved)
Your freight will be isolated, sealed, and secured in its container throughout shipping
Your shipment's progress can't be affected by delays arising from other shippers' issues
FCL tends to be subject to fewer factors that can cause delays
The container and its contents will undergo minimal handling, reducing the risk of loss or damage to your freight

Learn more about Full Container Load on our dedicated page on FCL Shipping.
Air Freight
While much faster than ocean freight, air shipping between India and Sweden comes at a higher cost—considerably higher for large shipments. That makes it best for:
Expedited shipments that need to meet a tight deadline
High-value products
Products with a large profit margin
Perishable, fragile, or delicate cargo
Situations where the high levels of airport and airline security are of maximum benefit
The supplier and consignee are located close to airports and far from ocean freight gateways
Shipments of no more than one to three pallets (air-freight shipments this small may not cost too much more than ocean freight)

Learn more about Air Freight on our dedicated page by clicking here.
Ocean Cargo Port Guide
Cargo Ports of Origin in India
Nhava Sheva
Port Facts
Once served as an overflow for Mumbai Port
Has grown to become the largest port in India
Facilities include five separate terminals
Over half of India's container movements pass through this port
Conveniently located for exports from Western and Central India
Owned By: Government of India.
Annual Container Volume: >5 million TEUs.
UN/LOCODE: INNSA.
Mundra
Port Facts
Located in Gujarat, India's most Westerly state
Ranked #34 in the list of world's top-50 container ports
The largest port in India that's under private ownership
Ideal gateway for goods leaving the North or Northwest of India
The port has four container terminals
Served by more than 30 international ocean freight trade lanes
Owned By: Adani Group.
Annual Container Volume: >4 million TEUs.
UN/LOCODE: INMUN.
Hazira
Port Facts
Perfect port of loading for shipments from Central, Northern, or Northwestern India
Located around 30 kilometers from Surat
Close to the Delhi-Mumbai industrial corridor
Benefits from approach roads mostly free from traffic congestion
Container facilities include consolidation and deconsolidation warehouses
Owned By: Hazira Port Private Ltd.
Annual Container Volume: >500,000 TEUs.
UN/LOCODE: INHZR.
Tuticorin
Port Facts
Houses the fourth-largest container terminal in India
The second-largest port in the Tamil Nadu region
Handles around seven percent of India's container traffic
Facilities include three quay cranes
The port is the beneficiary of more than $1 billion in government investment for expansion
Owned By: V.O. Chidambaranar Port Trust.
Annual Container Volume: >560,000 TEUs.
UN/LOCODE: INTUT.
Kattupalli
Port Facts
Situated to the north of Chennai
Serves as an overflow to ease increasing congestion at Chennai Port
Approach roads are congestion free
Known for fast vessel turnaround
Owned By: Kattupalli Port Private Ltd.
Annual Container Volume: >345,000 TEUs.
UN/LOCODE: INKAT.
Other Ports in India
As well as the ports described above, other export gateways to consider for your shipments from India to Sweden include:
Kandla
Cochin
Pipaviv
Haldia
Visakhapatnam
Kolkata
Mormugao
Krishnapatnam
Chennai
Cargo Ports of Arrival in Sweden
Helsingborg
Port Facts
The second-largest port in Sweden
Located on the shore of the Oresund Strait
Benefits from excellent rail and road links to cities across Sweden
Receives more than 1,500 visits from container vessels per year
Owned By: Helsingborg Hamn AB.
Annual Container Volume: >280,000 TEUs.
UN/LOCODE: SEHEL.
Gothenburg
Port Facts
The largest of all Nordic ports
Handles 30% of Sweden's international inbound and outbound freight
Offers direct connections to around 130 worldwide destinations
Can accommodate the largest container vessels
Receives more than 11,000 ship visits per annum
A combined coastal and river port
Owned By: City of Gothenburg.
Annual Container Volume: >860,000 TEUs.
UN/LOCODE: SEGOT.
Stockholm
Port Facts
Handles ten million tonnes of cargo annually
Can accommodate vessels of 500 feet and more in length
Average container handling time at this port is just eight minutes
Offers a flexible range of services including container stuffing and stripping
A new container terminal is due to open in May 2020
Owned By: City of Stockholm.
Annual Container Volume: >57,400 TEUs.
UN/LOCODE: SESTO.
Norrkoping
Port Facts
Situated around 130 kilometers from Stockholm on the coast of the Baltic Sea
Capable of handling all types of freight
Enjoys smooth connections to the rest of Sweden by road and rail
One of Sweden's leading container-handling ports
Facilities include two ship-to-shore gantry cranes
Owned By: Norrkopings Hamn Och Stuveri AB.
Annual Container Volume: >132,000 TEUs.
UN/LOCODE: SENRK.
Flying Your Freight: Airport Guide
Airports of Origin in India
Delhi
Airport Facts
The busiest cargo airport in India
Handles more than 900,000 tonnes of air freight per annum
Useful export gateway for air freight from Northern India
Covers an area of more than 2,000 hectares
Offers direct flights to Sweden
Sweden Airports Served: Stockholm.
Delhi to Sweden Cargo-Only Operators: None.
IATA Code: DEL.
Mumbai
Airport Facts
Like Delhi, Mumbai Airport handles around 900,000 tonnes of freight per year
Second-busiest of India's international airports
Located close to India's west coast
Boasts a large cargo terminal
The cargo apron can load or unload five wide-body aircraft simultaneously
Facilities include a specialized center for perishable freight
No direct flights from Mumbai to Sweden
Sweden Airports Served: None.
Mumbai to Sweden Cargo-Only Operators: None.
IATA Code: BOM.
Bangalore
Airport Facts
Also called Kempegowda International Airport
Ideal airport for exports from Southern and Central India
The airport has two runways
Facilities include three cargo terminals
Boasts specialized facilities for perishable freight and pharmaceutical products
No direct flights from Bangalore to Sweden
Sweden Airports Served: None.
Bangalore to Sweden Cargo-Only Operators: None.
IATA Code: BLR.
Hyderabad
Airport Facts
Located 24 kilometers south of the city of Hyderabad
The freight terminal serves as a hub for several cargo airlines
The airport has two runways
Facilities include a temperature-controlled pharmaceuticals warehouse
The cargo terminal covers an area of more than 14,000 square meters
No direct flights from Hyderabad to Sweden
Sweden Airports Served: None.
Hyderabad to Sweden Cargo-Only Operators: None.
IATA Code: HYD.
Chennai
Airport Facts
This airport serves India's southern states
The third-busiest airport in India
Cargo terminal can handle three wide-body freighters at a time
A new cargo center is currently being built
No direct flights from Chennai to Sweden
Sweden Airports Served: None.
Chennai to Sweden Cargo-Only Operators: None.
IATA CODE: MAA.
Other Airports in India
Few airports in India offer direct flights to Sweden. Still, you can fly your freight using connecting services from the following gateways, in addition to those introduced above:
Ahmedabad
Kolkata
Jaipur
Pune
Cochin
Coimbatore
Airports of Arrival in Sweden
Stockholm-Arlanda
Airport Facts
The third-largest airport in the Nordic region
The busiest airport in Sweden
Situated to the North of Stockholm, the capital of Sweden
Served by 81 airlines, connecting Stockholm with more than 180 worldwide destinations
Facilities include an extensive freight center named Cargo City
Served by a direct service from India's Delhi Airport
Connected Airports in India: Delhi.
India to Stockholm Cargo-Only Operators: None.
IATA Code: ARN.
Norrkoping
Airport Facts
Sweden's oldest commercial airport
Located 10 minutes away from Norrkoping City
The airport mainly handles cargo flights, along with some seasonal passenger traffic
No direct flights from India to Norrkoping
Connected Airports in India: None.
India to Norrkoping Cargo-Only Operators: None.
IATA Code: NRK.
Gothenburg-Landvetter
Airport Facts
Sweden's second-largest international airport
Situated 20 kilometers from Gothenburg
Served by around 90 direct flights to 20 countries
No direct flights from India to Gothenburg
Connected Airports in India: None.
India to Gothenburg Cargo-Only Operators: None.
IATA Code: GOT.
Jonkoping
Airport Facts
Located in Central Sweden
Freight terminal can handle aircraft up to the size of a Boeing 757
Facilities include 600 square meters of temperature-controlled warehousing
The airport is equipped to handle special cargos, including dangerous goods
Several cargo airlines operate flights connecting Jonkoping with Northern European cities
No direct flights from India to Jonkoping
Connected Airports in India: None.
India to Jonkoping Cargo-Only Operators: None.
IATA Code: JKG.
Malmo-Sturup
Airport Facts
The fourth-busiest airport in Sweden
Situated 28 kilometers east of the city of Malmo
Served by flights to at least 40 destinations
Facilities include two cargo terminals
No direct flights from India to Malmo
Connected Airports in India: None.
India to Malmo Cargo-Only Operators: None.
IATA Code: MMX.
Why Ship From India to Sweden With Shipa Freight?
If you have worked with traditional freight forwarders, you might have found that it can be a time-consuming activity. Shipa Freight is different.
As an online, technology-driven freight forwarder, we've developed our platform and service to save you time and help you streamline your international logistics processes. We provide fast online quotes for both air freight and ocean cargo, and you can make your bookings, pay, and track your shipments all via one online portal.
Would you like to manage your shipping needs without the extensive phone, email, and fax exchanges? Perhaps you'd like to dispense with the need to coordinate multiple agencies to get your cargo from India to Sweden. If so, Shipa Freight is the forwarder you've been seeking.
We offer a range of valuable benefits to any business with a supply chain to simplify. Here are just a few of the advantages gained by shipping your freight with us:
Request, receive, and compare air or ocean freight quotes online
Turn your quote into a booking in moments
We make it easy to complete and submit shipping and customs documentation
Our customs clearance experts and compliance technology help you to ship without delays
You'll have access to a dedicated customer support team any time you need a little human help
You can take advantage of Agility Logistics' global network of resources and assets
Access and manage your shipments any time, day or night, on our easy-to-use digital platform
Know Your Shipping Terminology
Whatever your native language, the commercial language of shipping can be confusing. To help build your understanding, Shipa Freight is cutting through the complexity and explaining industry jargon in plain English. Two potentially baffling shipping terms are explained below, and there are more definitions on each of our country-to-country pages.