The Benefits of a Digital Approach to Compliance in Freight Shipping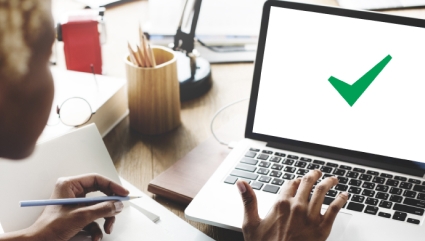 Effortless Shipping
Real-Time Tracking
24X7 Customer Support
Updated on 12 Aug 2019
7 min read
Compliance in Global Freight Shipping: Benefits of a Digital Approach
Compliance with international shipping laws and country-specific customs requirements is one of the most daunting aspects of international freight shipping for SMEs. Indeed, it can be challenging enough, even for larger enterprises with dedicated logistics teams at their disposal.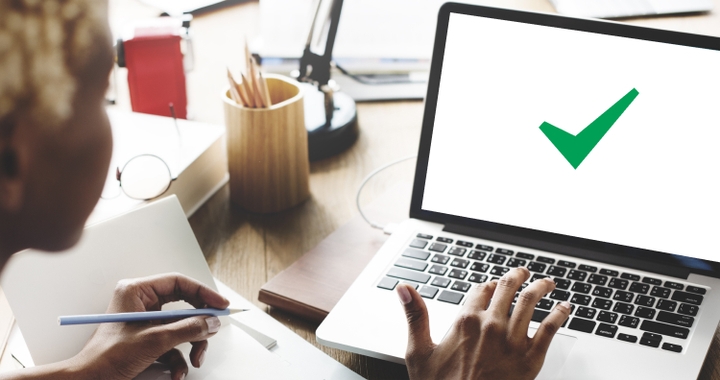 **At the same time, if you plan to capitalize on the astounding growth in international trade facilitated by e-commerce technologies, you must deal with the intricacies of shipping and customs compliance. **
So how does your enterprise get to grips with compliance without tying up precious human capital and business resources or making potentially costly mistakes? The answer, like so many other shipping challenges, lies in the latest digital technologies, like the online compliance engine packaged into the Shipa Freight platform.
The Complexity of Compliance in Freight Shipping
The reason compliance can be so tricky and risk-laden, especially for newer shippers, is because of the sheer number of rules, regulations, codes, and procedures applicable to international freight transportation, whether by ocean or air.
**Let's look at a few examples of formalities that your business team must address when shipping materials or products from one country to another. **
For a typical commercial-goods shipment, you will need to comply with the following rules and procedures:
• Export customs clearance
• International maritime and air freight standards and regulations
• Import customs clearance
• Laws and regulations relating to specific product/material types (e.g., hazardous goods)
Of all these areas of compliance, export and import customs clearance are the most challenging, because while shipping regulations and rules relating to specific products are pretty much the same the world over, customs rules are country specific.
If you will only ever ship between a single pair of countries, this is less of an issue, but if you should start trading in multiple markets abroad, you will need to be conversant with the import and export customs clearance requirements for each one.
Common Compliance Challenges
As the most common compliance challenges exist within customs clearance procedures, it's worth highlighting some of the issues most likely to trip up the unwary. They include:
• Accuracy in the completion of customs declarations
• Identifying the appropriate Harmonized System Codes for the products to be shipped
• Determining which documents you need for air or ocean freight shipping
• Understanding what information to provide when completing documentation
Not surprisingly, many new shippers engage a customs broker or freight forwarder to help them meet their international freight shipping requirements. It's a good idea to do so, as a professional industry partner will make sure you provide the right information for compliance and will complete and submit many of the necessary documents on your behalf.
However, you will still need to gather the necessary information and frequently communicate with your forwarder or broker via telephone or email, which will maintain some pressure on your internal resources.
Thanks to new technology though, there is an even more straightforward method to manage compliance in your international shipping endeavors—it's called digital compliance, and there's no better way to stay on the right side of shipping and customs regulations, rules, and codes.
Benefits of the Digital Compliance Approach
There are three ways in which your business can manage compliance in ocean freight or air freight shipping. The first is to take it onboard as an internal business activity and learn by trial and error.
The second is to work with a traditional or online freight forwarder, and the third is to use an online freight forwarding platform with integrated compliance management. The latter approach offers a range of benefits for your business, and the remainder of this article is given over to explaining the most compelling advantages of a digital freight forwarding solution.
1: Save Time for Your Team
When you book your ocean freight or air freight shipments through an integrated freight forwarding platform like Shipa Freight, onboard digital compliance technology will prompt you to supply specific information required to comply with shipping and customs regulations relevant to the shipping lane you will use, the type of goods you are transporting, and the countries of export and import.
Your team will not need to spend time researching the requirements, making phone calls to a freight forwarder or customs broker, or exchanging emails—although one or two such communications might be necessary if you're not sure of something mentioned by the online prompts, or if the forwarder requires clarification on some of the information you supply.
The system will also inform your team of the precise documents needed for compliance, saving further research time, and by capturing all your information electronically, it is instantly visible to the forwarder's human shipping specialists who monitor bookings, so they can contact you immediately if they have questions.
2: Ease the Compliance Learning Curve
Because a compliance engine identifies the documentation required for every shipment, your team will be able to start shipping without any previous experience or depth of knowledge.
You will not need to incur the labor costs for a logistics or shipping specialist, and after one or two shipments, you will be familiar with the required information and well-versed in how to get it.
One of the advantages of digital self-service platforms is the fact that you can learn by doing, which is a great way to gain knowledge quickly and ensure it "Sticks."
3: Avoid Expensive Mistakes
Mistakes in shipping compliance can be costly in several ways. Even the smallest error in one of your shipping documents can cost money for your business.
You can incur fines or penalties from customs authorities, shipping costs can increase, carriers or port authorities can demand extra fees, delays can upset your customers and discourage them from doing further business with you, or a customs authority can seize your entire shipment.
Did you know for instance, that customs can (and typically will) charge you for the cost of any physical inspection they perform on your shipment? As hard as that may be to swallow, it's a fact, and the likelihood of an examination—and hence, examination charges—increases with every error your team makes in document completion.
How Compliance Technology Reduces Errors
Electronic shipment booking reduces the risk of compliance errors because the booking platform's technology prompts you for full and accurate information, and provides you with a complete list of documents you need to supply to your forwarder.
**Why give customs a reason to examine your exports or imports and charge you for the privilege? **
When your documentation is completed fully and accurately, customs officers are unlikely to single out your shipment for inspection. Similarly, correctly completed documents will reduce the risk of delays and unexpected costs elsewhere in the shipping process, such as in carriage or while your shipment is being handled at a port.
Digital Freight Forwarding: Simplified Compliance and More
If your enterprise is like most SMEs, shipping and logistics are not core aspects of your business, but are necessary to fulfill your customer service mission. A digital freight forwarding platform can help you to ship goods between any two countries in the world without the need for specialist expertise within your organization.
It's not just about keeping compliant, either. A digital forwarding platform can provide you with freight quotes more quickly than those you receive from a traditional forwarder, get your goods swiftly booked and on the move, and allow you to track the progress of your shipments in real time.
If you want to save time, money, and frustration in the sometimes complicated process of commercial shipping, you could do a lot worse than try out a digital platform like Shipa Freight as an alternative to self-management or the services of traditional freight forwarders and customs brokers.
To enjoy simple international shipping for your business with competitive rates and full compliance support, sign up with Shipa Freight today, or give us a try by requesting a fast online freight quote.